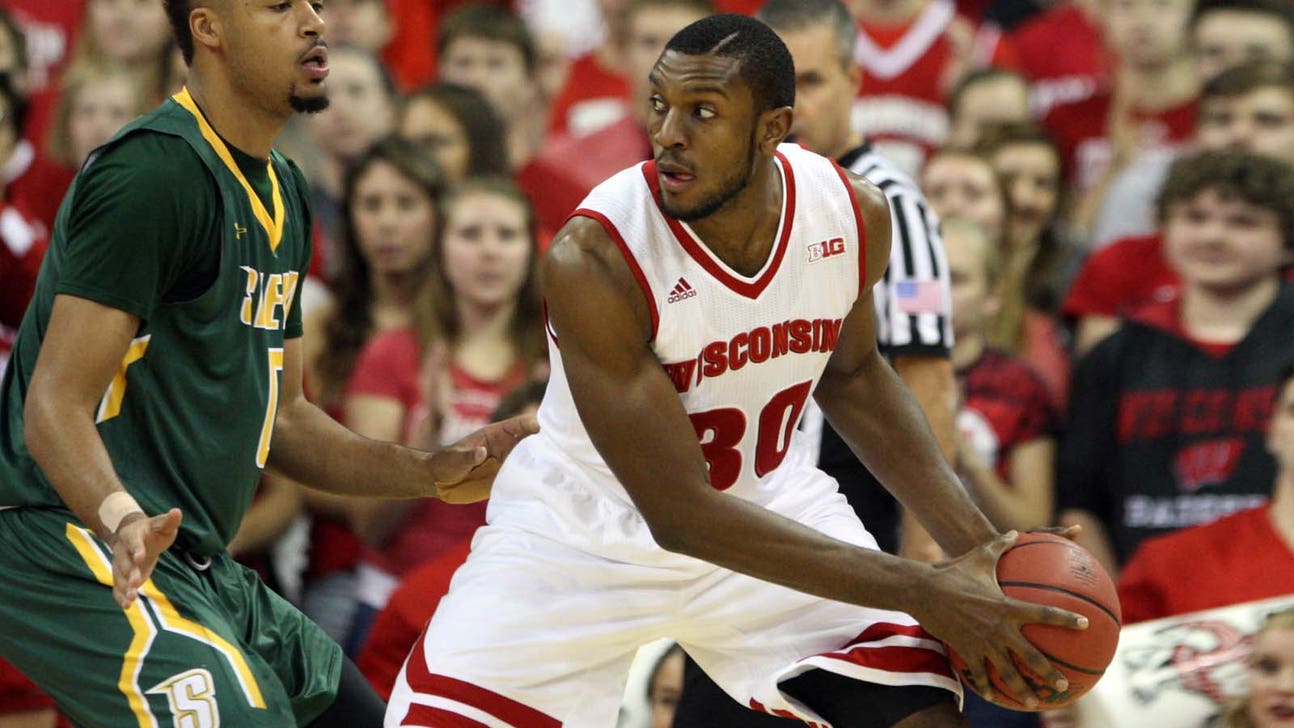 Vitto Brown scores career high, Badgers cruise past Siena
Published
Nov. 15, 2015 10:28 p.m. ET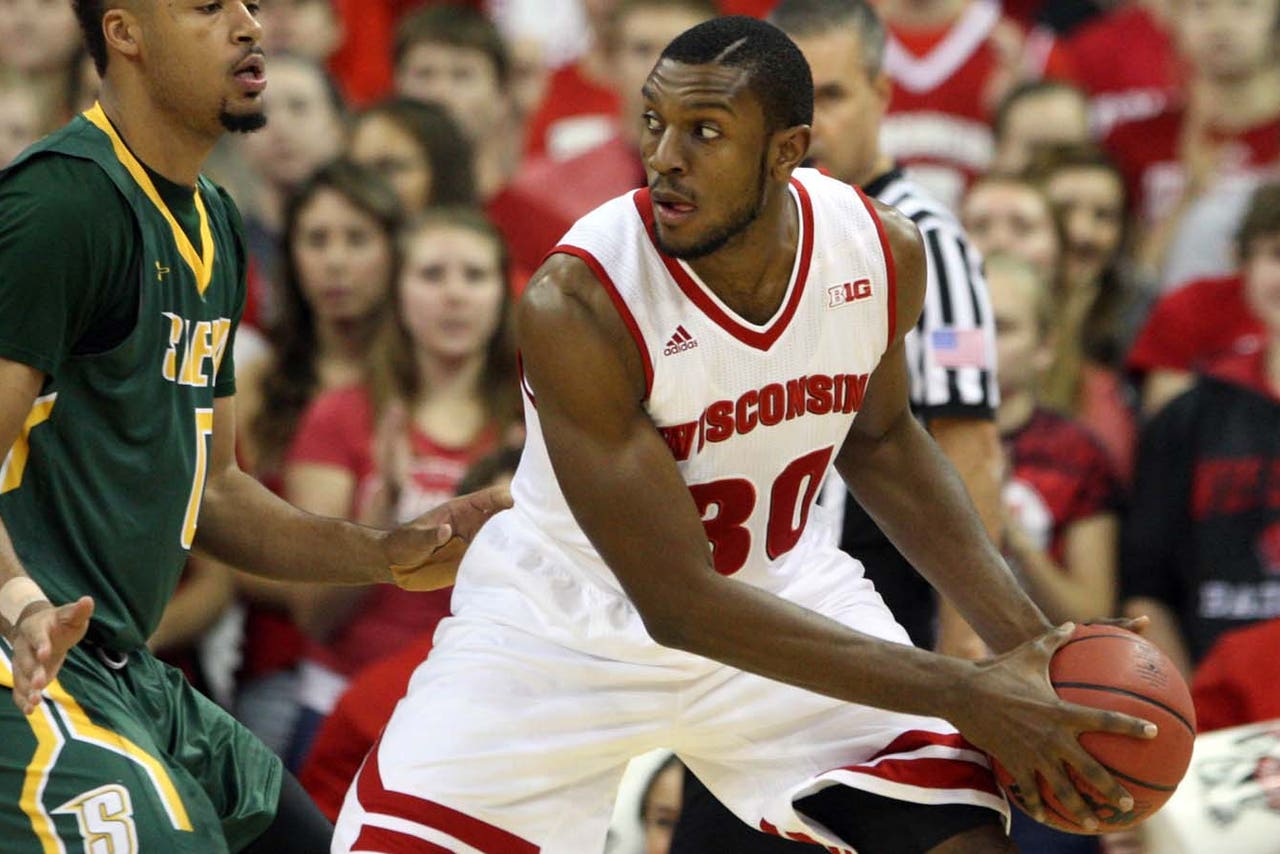 MADISON, Wis. -- The Badgers seem to have addressed their issues on offense. The defense may still be a work in progress.
No. 17 Wisconsin bounced back from a shocking home loss Friday to beat Siena 92-65 on Sunday night.
Still, two games into the season, a program that has built its reputation on defense under coach Bo Ryan has allowed back-to-back nonconference opponents to come into the Kohl Center and eclipse the 60-point mark. The Badgers allowed just 58 points a game last season in finishing as the national runner-up and have allowed fewer than 60 points a game in 10 of the last 13 seasons.
And this is Western Illinois and Siena. Wisconsin faces Georgetown on Friday in New York.
Bronson Koenig led Wisconsin (1-1) with 23 points. He said the Badgers had a good practice Saturday after breaking down tape of the defensive lapses in the 69-67 loss on Friday.
"I thought we did a better job today because you couldn't get much worse than Friday," Koenig said. "We've still got a long ways to go, though."
Though the Badgers gave up 65 points, they still held Siena (0-2) to less than 40 percent shooting from the field. But the barrage of fouls Sunday -- 23 on each team -- allowed the Saints to shoot 18 of 27 from the foul line.
Ryan said part of the defensive issues Sunday stemmed from guys backing off after being whistled for a few fouls and said with a big lead, there's a tendency to play less physical.
"We're going to have some nights where we're going to look pretty doggone good and we're going to have some nights, 'Are those guys impersonating Wisconsin basketball players?'" Ryan said.
The offense looked markedly better than Friday, when Wisconsin hit less than 36 percent from the field and 64 percent from the line. Led by Koenig making 8 of 14, the Badgers shot better than 58 percent while converting 25 of 30 from the foul line (83 percent).
Vitto Brown was 5 for 10 in scoring a career-high 16 points. Nigel Hayes, limited to 5 minutes in the first half because of foul trouble, added 14 points for the Badgers.
The first 10 minutes looked a lot like Wisconsin's loss to Western Illinois. The Badgers struggled to defend dribble penetration and allowed Siena to get into a rhythm offensively, but trailing 20-18, the Saints went cold, hitting just three of their next 12 shots.
Wisconsin took control from there, punctuated by Zak Showalter's putback dunk of a missed 3-pointer just before the first-half buzzer to put the Badgers up 43-28.
Siena coach Jimmy Patsos said his team started to struggle once the game was bogged down with all the whistles that put Wisconsin at the line and prevented the Saints from getting into their running game.
Nico Clareth led Siena with 21 points, while Marquis Wright added 17.
"You look up tempo in the dictionary, you see Bo Ryan's picture and you start playing right into their hands," Patsos said. "When we stopped running, we got in trouble."
Siena: The Saints opened the season playing their first two games against the defending national champion (Duke) and the runner-up (Wisconsin), the first time any school has done that since the NCAA Tournament expanded to 64 teams in 1985.
Wisconsin: Sunday's win kept alive Wisconsin's streak of having never lost consecutive home nonconference games under Ryan. The Badgers are 105-9 at home in nonconference games under Ryan and have not dropped consecutive home games against teams outside the Big Ten since 1990-91 against Southern Indiana (78-66) and Nebraska (75-63).
Siena: Plays Radford on Friday night in Smithfield, Rhode Island.
Wisconsin: Hosts North Dakota on Tuesday night.
---