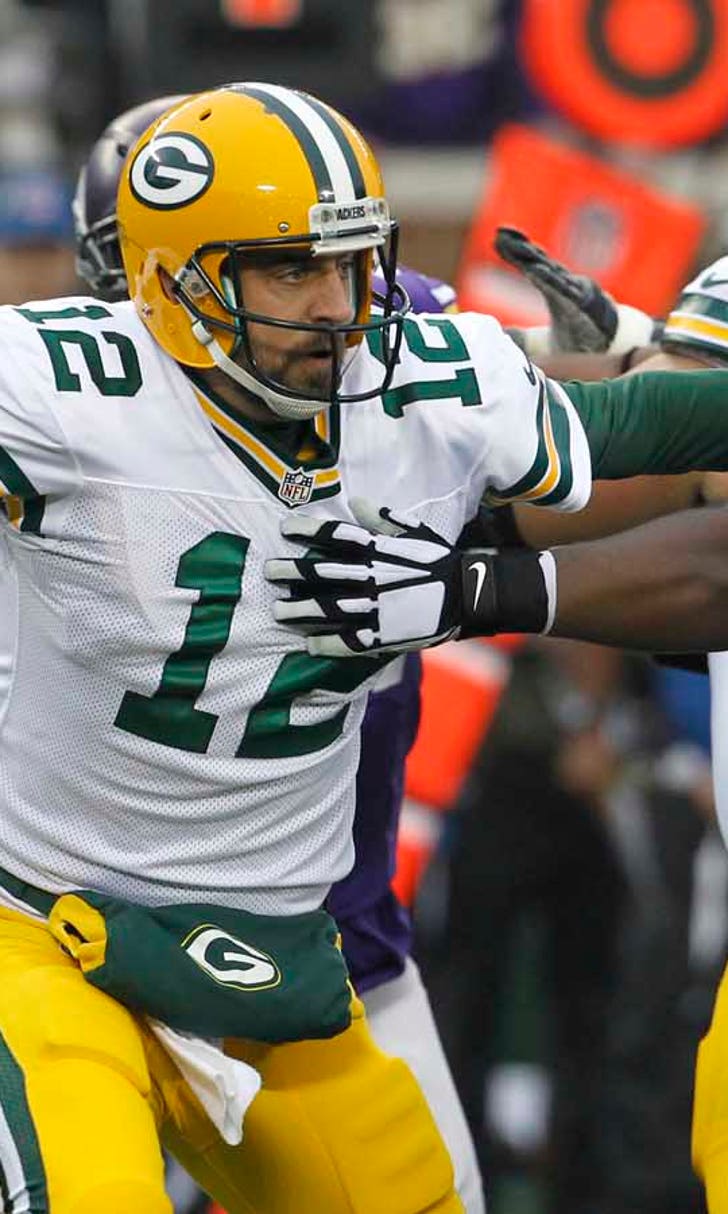 Vikings' defense feels letdown despite holding Packers to 24 points
BY foxsports • November 23, 2014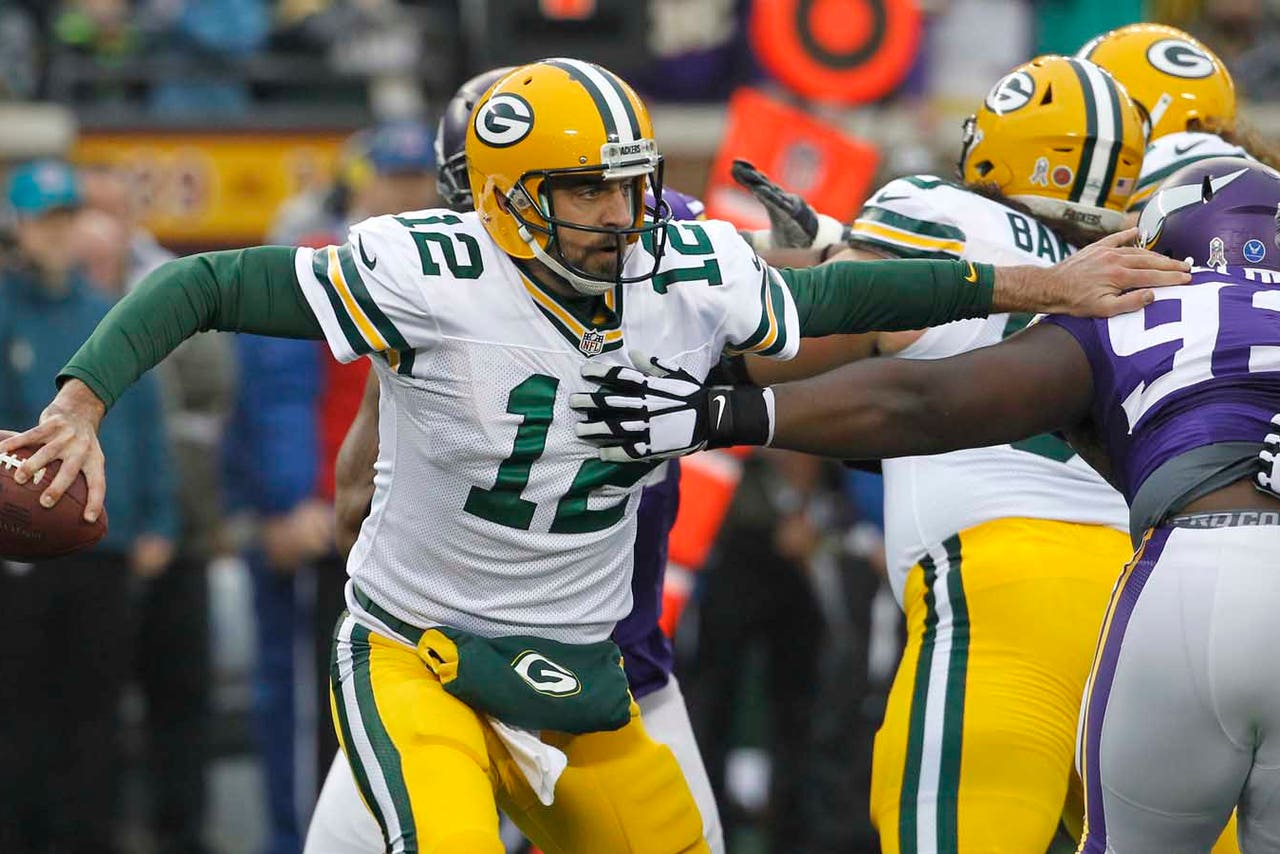 MINNEAPOLIS -- Harrison Smith quietly cut the tape off his wrists and politely told a reporter he wanted to shower following Sunday's loss before speaking with the media.
The Minnesota Vikings safety perhaps wanted time to collect his thoughts. Smith and the Vikings had finished off a near-miss loss to the Green Bay Packers. Later, Smith quietly slipped on a long-sleeve grey Henley and reflected his frustration.
Smith is taking the losses -- which now equal seven after Sunday's 24-21 deficit -- hard.
"Yeah, I wanted to win," Smith said of the disappointment. "I think coaches put us in a good spot to win. We did a lot of good things, a lot of guys played well."
Then, maybe just second-nature, Smith started to recall what he might have done earlier. He dropped a possible interception in the third quarter, eventually leading to the Packers finishing off the drive with a field goal.
"Maybe if I would have caught that interception they don't get three points there," Smith said. "It's tied up right there. It's little things, got to make those plays."
The defense, which has led the way all season, stood up and took responsibility for Sunday's loss.
Here was Green Bay, coming off back-to-back 50-point games. Minnesota held the Packers to their lowest yardage total (362 yards) since Oct. 2 -- coincidentally the previous meeting between the two teams in Green Bay. The degree-of-difficulty was high against quarterback Aaron Rodgers, running back Eddie Lacy, receivers Jordy Nelson and Randall Cobb.
Smith and the defense didn't want to hear it.
"There's no moral victories," Smith said. "There's always positives you can take away and things you can learn. They're a very good offense. They're going to make plays. We just have to make a couple more."
The Vikings drove 84 yards for a touchdown and 2-point conversion with 3 minutes, 23 seconds left. Coach Mike Zimmer considered an onside kick, but Minnesota kicked away believing the defense could hold.
Lacy ran five straight times, converting two first-downs and Green Bay ran out the clock.
"Offense did what they were supposed to do," cornerback Captain Munnerlyn said. "It was on us to get a stop. We had two timeouts and I think it was like two minute-and-something to go and we didn't get the stop. I feel like we let the team down. Offense was just starting to roll, click and if we would have got the ball in their hands, you never know what would happen."
Zimmer trusted his remade defense to make the stop at the end.
"I figured they were going to run the ball three times and I figured we could stop them," Zimmer said.
Unfortunately, Lacy ran for 27 yards on the drive. With all the potent pieces on the Packers' offense, Lacy made the difference in the two games against Minnesota. Lacy totaled 270 yards and four touchdowns against the Vikings this season. Sunday he had 125 yards rushing and a touchdown, and added two catches for 13 yards and another touchdown.
"I think anytime you're playing a team that has explosive offensive weapons, a quarterback that can run and hurt you with his legs and then a physical back, you kind of have to pick your spots and where you're trying to stop them," Zimmer said. "For the most part we did that some today. They had some tough matchups outside at times as well, so you're trying to eliminate certain things at certain times and it's tough to do on every play."
Zimmer said the run defense was "about the end of the ballgame," pointing to the final drive.
Rodgers didn't have to be the Rodgers who has been so good in his career against Minnesota. He was 19 of 29 for 209 yards and two touchdowns Sunday. Rodgers biggest play, in fact, was made with his legs.
On third-and-6, with 11:29 left, Rodgers escaped the pocket and ran for 18 yards. Four plays later, three which involved Lacy, Green Bay scored for the winning margin.
"They've got a very explosive offensive team," Zimmer said. "Rodgers hurt us with his legs today. The third down toward the end of the fourth quarter was a killer, in my estimation."
Slowing down the Packers' offense wasn't enough. In the end, Minnesota's defense was lamenting the missed chances and Smith wore the frustration on his grey sleeves.
"We have so many good players on this team, on this defense, that we can change the game," Smith said. "When we don't, I just think there's opportunities out there."
Follow Brian Hall on Twitter
---