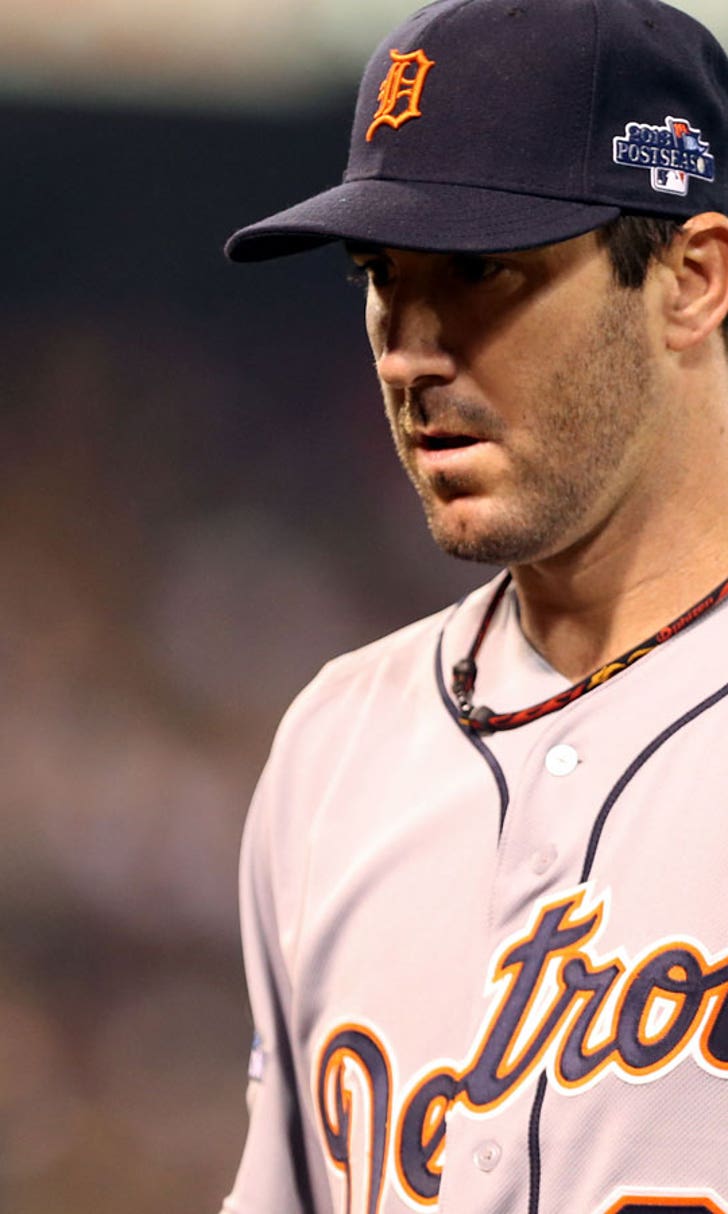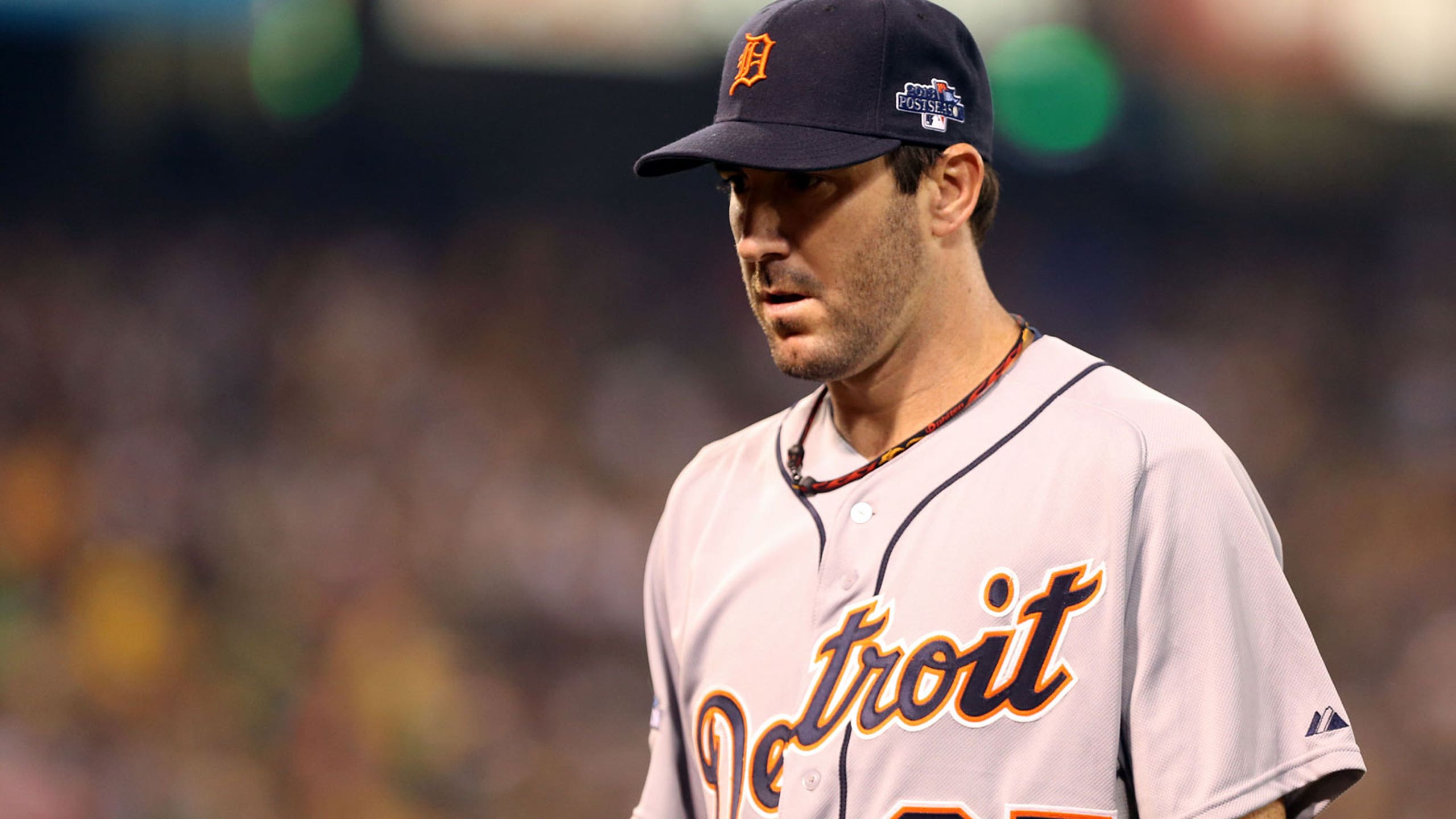 Verlander ready to play catch
BY foxsports • January 25, 2014
DETROIT (AP) -- The Detroit Tigers enter spring training with a level of optimism befitting their three straight AL Central titles.
There are a few concerns, though. For one thing, the team's two biggest stars are coming off surgery.
Slugger Miguel Cabrera seems fine after battling through a number of injuries toward the end of last season, and ace Justin Verlander is expected to play catch Monday, less than three weeks after having core muscle repair surgery.
"Miggy, by all accounts, feels great. He's been OK'd to do pretty much everything," said Brad Ausmus, who begins his managerial career with the Tigers this season. "Justin obviously, because it's certainly more recent, it's a little bit more of a gray area. He, again, all the reports from (trainer) Kevin Rand, he's doing great."
General manager Dave Dombrowski says he doesn't anticipate Verlander missing any starts this season, but he can't promise anything. Verlander had surgery Jan. 9 after hurting himself in December during offseason conditioning.
"If it's the natural healing process, which it is at this point, I think he will be ready," Dombrowski said.
The Tigers held their annual TigerFest event at Comerica Park on Saturday, although Cabrera and Verlander weren't there. Cabrera did talk for a bit earlier in the week, at the start of the team's winter caravan.
"I'm feeling great right now," Cabrera said. "Let's see what's going to happen this year -- try to get my work done in spring training and try to be ready for the season."
The Tigers revealed after last season that Cabrera had been limited down the stretch by a tear in his groin. He still hit .348 with 44 home runs and 137 RBIs, winning his second straight MVP award. Cabrera batted .262 with two home runs in 11 postseason games before Detroit was eliminated by Boston in the AL championship series.
He had surgery in late October.
Cabrera will be moving from third base back to first this year after first baseman Prince Fielder was traded to Texas in the offseason.
"I was happy at third, happy at first," Cabrera said. "It doesn't matter where they put me. I want to play baseball, I want to win some games and I want to play every day, that's what I want."
Verlander went 13-12 last year with a 3.46 ERA for the AL Central champions. He has been Detoit's opening day starter for the last six seasons.
Verlander has been one of baseball's most durable pitchers, starting at least 30 games for eight straight seasons and topping 200 innings for seven in a row. The Tigers want him on the mound, obviously, but they also don't want him to rush back.
"We need Justin to be honest," Ausmus said. "I think Justin takes a lot of pride in not missing a start, but he has to be honest about how he feels, because we don't want to push him past that breaking point."
Pitching coach Jeff Jones says he'd never want Verlander to lose his intensity and drive.
"I'd rather have that than a guy that's not really willing to push himself," Jones said.
Verlander was expected to need six weeks of rehab before being evaluated again. The first workout for Detroit's pitchers and catchers at spring training is scheduled for Feb. 14.
NOTES: Dombrowski was asked about the possibility of succeeding Bud Selig as baseball's commissioner. "I take it as a compliment to have my name mentioned, but that doesn't mean anything because they're just rumors," he said. "I have a job that I enjoy very much. I like being with the Detroit Tigers' organization, enjoy what I do, and that's my total focus." 
---