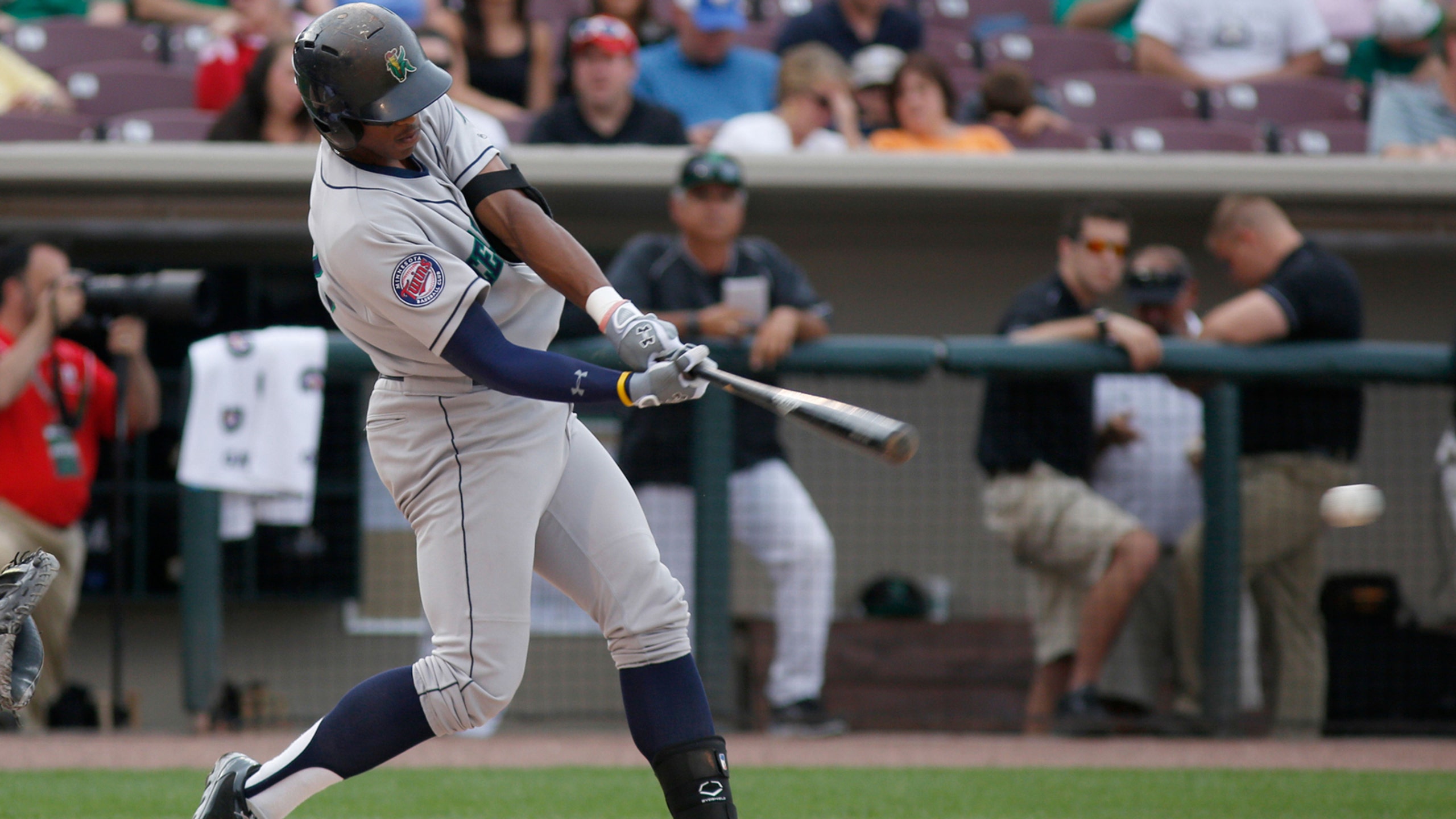 Twins minor-league stars of the week: June 12
BY foxsports • June 12, 2015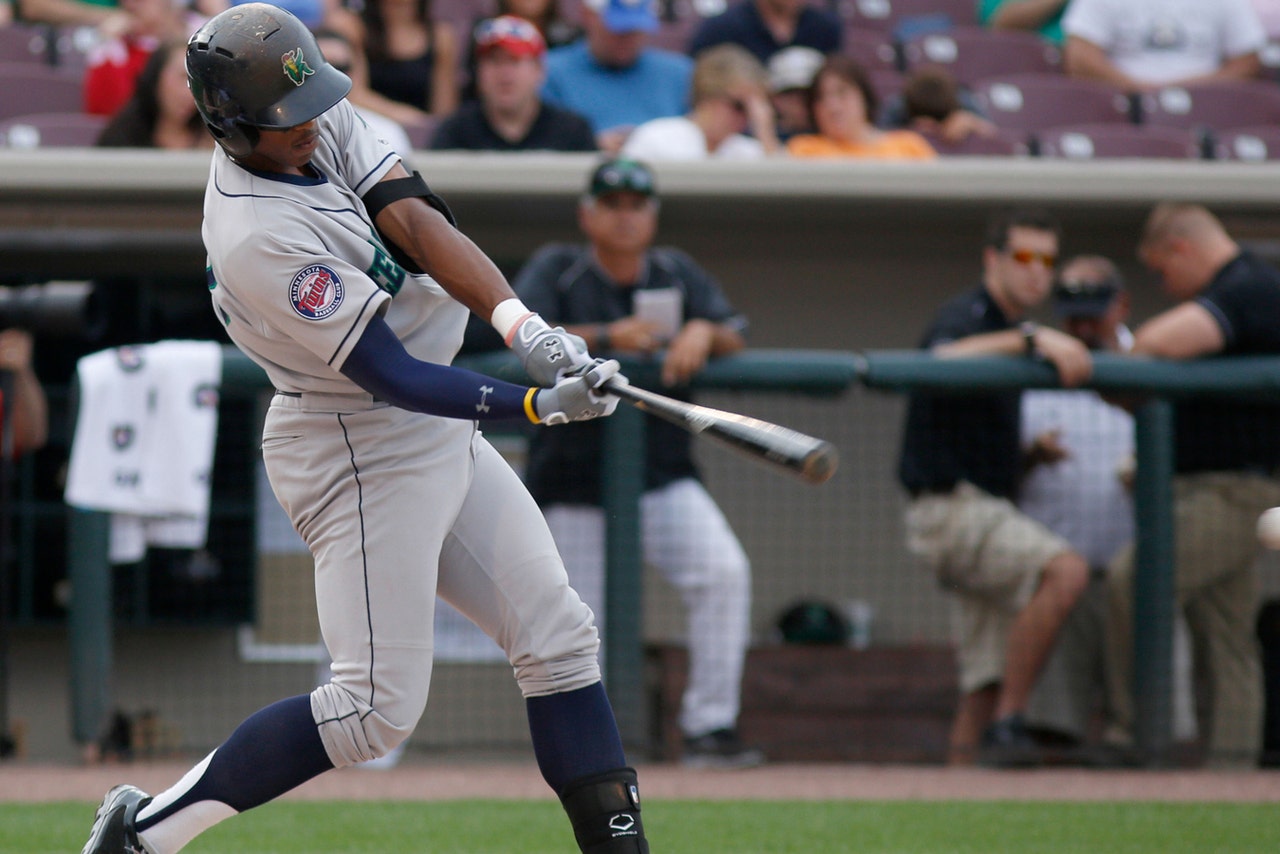 Two players from the same team battled for the top honor in this week's edition of the Twins' minor league stars of the week. In the end, though, Double-A Chattanooga outfielder Adam Brett Walker was named the FOXSportsNorth.com Minor League Player of the Week, edging out fellow outfielder Byron Buxton, who had an impressive week in his own right. Here's a look at what Walker and other Twins minor leaguers did in the last week to earn spots on this list.
TRIPLE-A ROCHESTER
Player of the Week: OF Oswaldo Arcia
2015 stats: .159/.184/.227, 7 RBI, 3 2B in 13 games
Recent highlights: There weren't a ton of big offensive numbers from Rochester's roster this week, but Arcia is finally starting to heat up after a very slow start. Arcia began his tenure with the Red Wings on a rehab assignment but was eventually activated from the disabled list and optioned to Rochester. Arcia had just two hits in his first 22 at-bats but has since gone 6-for-19 (.316) with three doubles and two RBI in six games.
Pitcher of the Week: LHP Caleb Thielbar
2015 stats: 4-2, 1.56 ERA, 11 K, 12 BB in 17 1/3 IP
Recent highlights: Thielbar was up in the majors in April but has since pitched out of the Red Wings' bullpen. Though he pitched just twice in the last week, he tossed 2 1/3 scoreless innings and allowed just one walk and no hits. Thielbar was also credited with the win against Scranton/Wilkes-Barre. He's given up just one hit and zero runs in his last four outings.
DOUBLE-A CHATTANOOGA
Player of the Week: OF Adam Brett Walker
2015 stats: .262/.313/.575, 16 HR, 51 RBI in 57 games
Recent highlights: Walker continues to drive in runs for Chattanooga and leads the Southern League in RBI with 51. His last week was an impressive one: .370 average with nine RBI, two homers, a triple and six runs scored in seven games. Fellow outfielder Byron Buxton also had a solid week (12-for-26 with five runs, four stolen bases and a triple), but Walker's slugging and run production were too hard to ignore. Only one major-league player (Giancarlo Stanton with 55) has more RBI this year than Walker.
Pitcher of the Week: RHP Alex Wimmers
2015 stats: 3-1, 5.58 ERA, 42 K, 20 BB in 10 starts (50 IP)
Recent highlights: Wimmers, a former first-round draft pick, followed up one of his worst outings of the season last week (10 H, 7 ER in 4 IP) with one of his best. The right-hander allowed just three hits (although he did walk three) in seven scoreless innings against Jackson to earn the victory in the Lookouts' 13-0 win Sunday. He also struck out three along the way as he nabbed his first win since May 16.
HIGH-A FORT MYERS
Player of the Week: SS Ryan Walker
2015 stats: .300/.368/.320, 2 RBI, 8 R in 14 games
Recent highlights: Walker isn't hitting for much power (just one extra-base hit), but collected 10 hits in the last week and hit .417 (10-for-24) during that stretch. His one extra-base hit since joining the Miracle came on Saturday as he had a double amid a three-hit day.
Pitcher of the Week: RHP Ryan Eades
2015 stats: 4-1, 2.97 ERA, 36 K, 19 BB in 60 2/3 IP
Recent highlights: Eades, the Twins' second-round pick in 2013, made just one start in the last week but it was a good one. The right-hander from LSU allowed just one run over seven innings while striking out a season-high seven batters against Lakeland. Eades didn't factor into the decision in the Miracle's 2-1, 13-inning victory, but he pitched well in a close ballgame and gave Fort Myers a chance to win.
LOW-A CEDAR RAPIDS
Player of the Week: C Brett Doe
2015 stats: .345/.394/.494, 2 HR, 17 RBI in 25 games
Recent highlights: Doe is currently riding an 11-game hitting streak, during which he's hitting .447 (17-for-38) with 10 RBI and four doubles. In the last week, Doe hit .412 (7-for-17) and drove in four runs as he paced the Kernels' offense
Pitcher of the Week: RHP Felix Jorge
2015 stats: 3-3, 2.57 ERA, 52 K, 12 BB in 63 IP
Recent highlights: Though Jorge was hit with the loss his last time out, it came in a narrow 2-1 defeat for the Kernels against Great Lakes. Jorge only allowed four hits in eight innings of work in the loss, although Cedar Rapids could only spot him one run of support. Jorge has allowed three or fewer runs in all 10 of his starts this season, including nine quality starts.
Follow Tyler Mason on Twitter
---