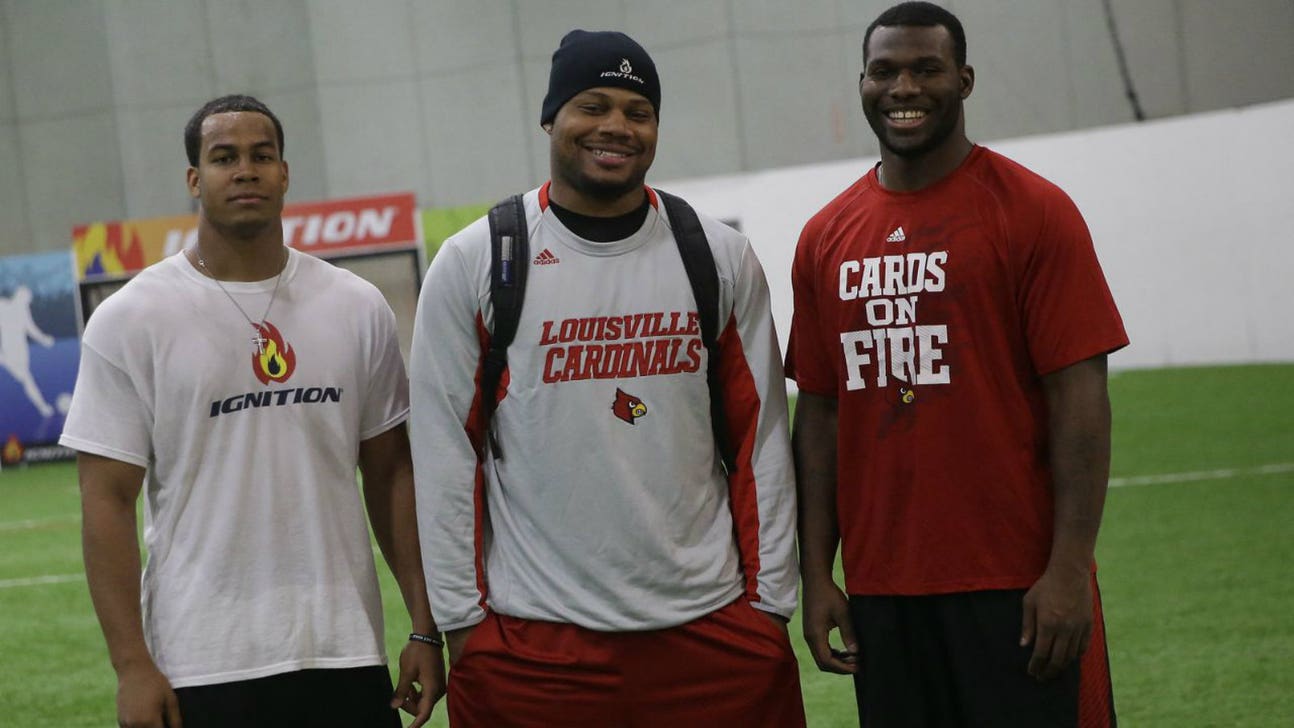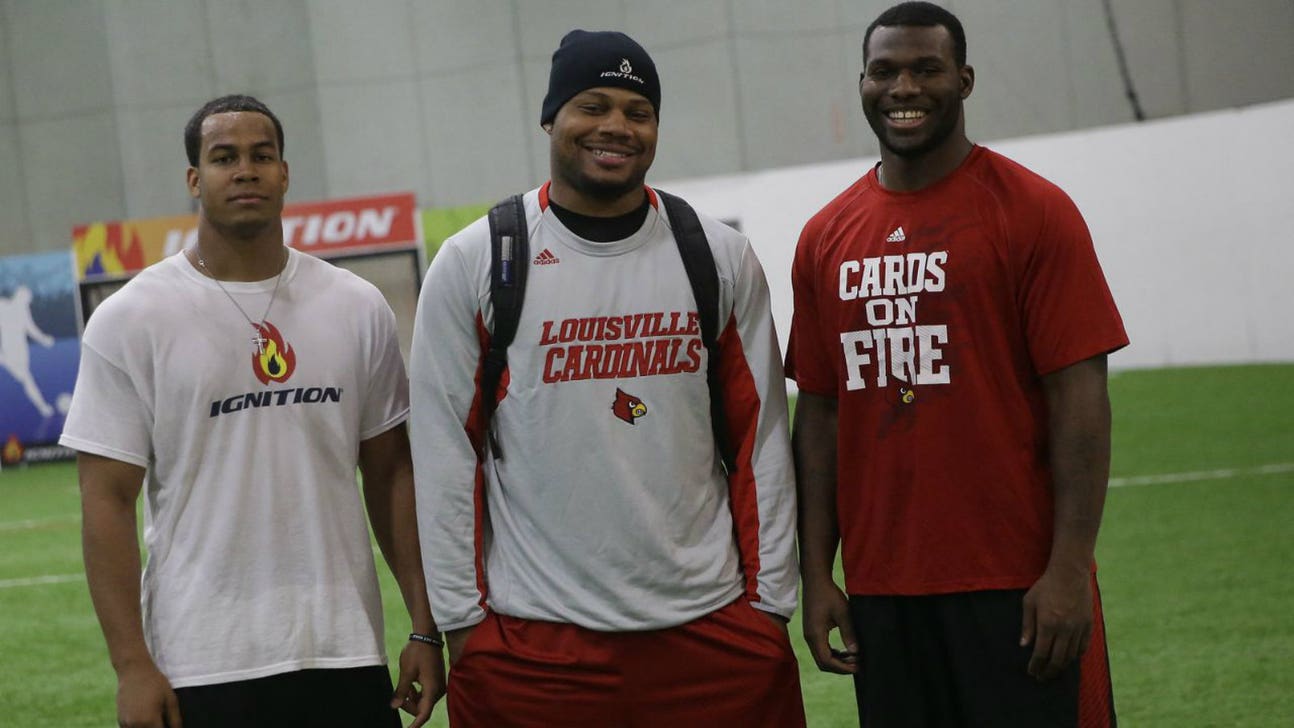 Super Bowl dreams starting in Mason
Published
Jan. 30, 2015 6:10 p.m. ET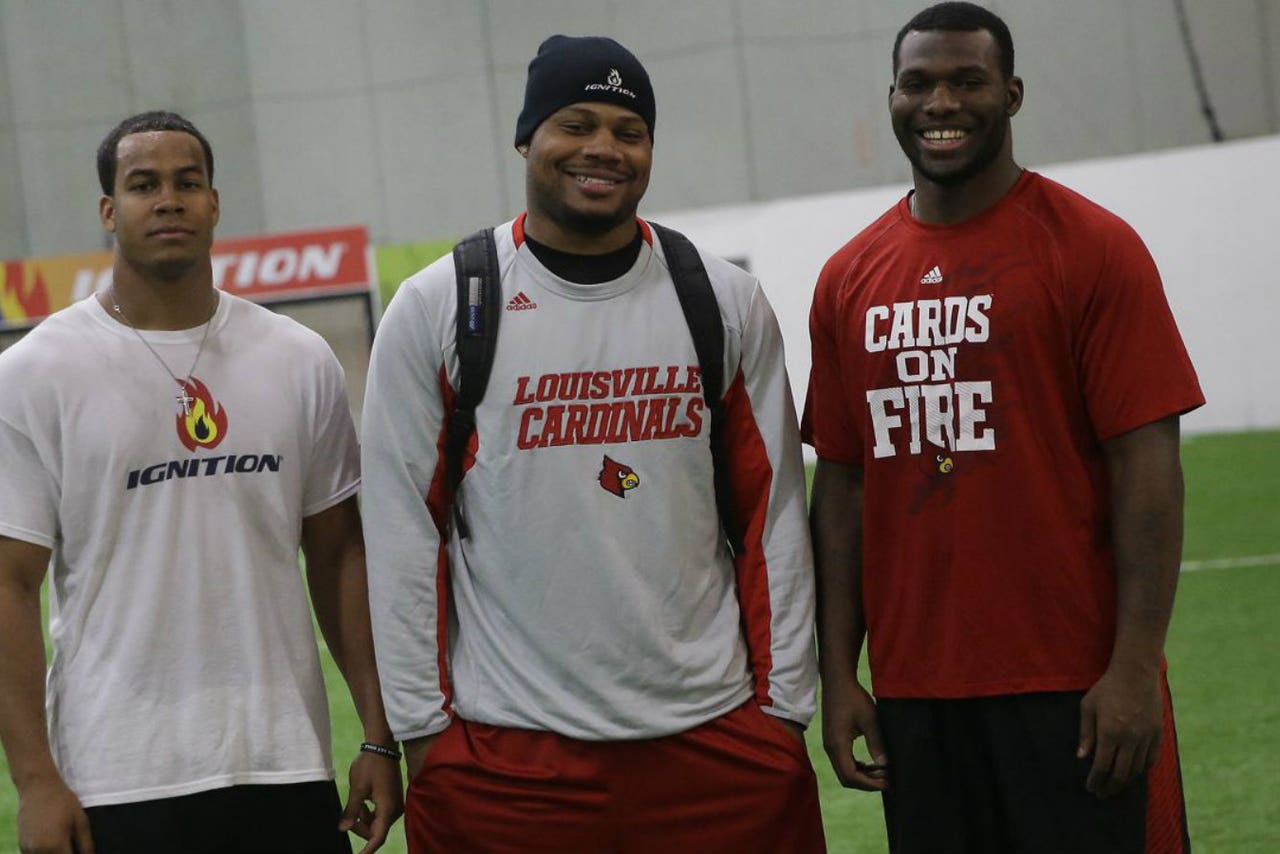 MASON, Ohio -- The pinnacle of the world of professional football is this weekend. It will be played in Arizona, on the outskirts of Phoenix where desert begins meeting metropolis. It is where seemingly all attention is being focused this week on actual matters of the game between the New England Patriots and Seattle Seahawks or the multiple trivialities surrounding the United States' unofficial winter holiday.
There is a cold wind blowing outside Clif Marshall's office at Ignition APG, located in a large warehouse district along Reading Road in this community 20 miles northeast of Cincinnati. It is far removed from University of Phoenix Stadium and all that is happening this Super Bowl week, yet the two points are connected to one another. Those gathered at Ignition this day aspire to be that focus of attention one day.
Marshall, 33, has a class of 16 prospects preparing for the combine, their pro days and the NFL Draft on the final weekend of April. They are surrounded by NFL veterans whose seasons ended too soon for their liking, who are already beginning to prepare for next season's championship hunt. They aren't the biggest names in the prospects lists, although Marshall has Carolina linebacker and two-time All-Pro pick Luke Kuechly among his clients. Many have ties to the Ohio region but Ignition has gained a growing reputation via word of mouth in the eight years since Marshall began his operation.
"Traditionally we're looking for players who are going to be drafted mid-to-late rounds, or even priority free agents who could move up in the draft with good workouts," said Marshall. "We're trying to be hungry and humble. That's the type of athletes we're looking for."
His first client was former University of Cincinnati cornerback John Bowie, who went from unknown to a fourth-round draft choice of the Oakland Raiders in 2007. Last year's class included Preston Brown, who ended up leading the Buffalo Bills in tackles after being the team's third-round selection.
Brown is already back getting ready for next season.
"Clif had good success with guys, training with small group. I didn't want to go to Florida where it was all the big-name guys and everyone was trying to get that attention," said Brown, a Cincinnati native who played his college football at Louisville. "I grew a lot here as a whole person. That's why I'm coming back now."
This year's class of prospects include Texas linebacker Jordan Hicks and Louisville running back Dominique Brown. Both are from Greater Cincinnati; Hicks was a five-star recruit from Lakota West who in some recruiting circles was considered the best linebacker in the nation when he decided to go to Texas. Brown was a quarterback at Winton Woods who led his team to the state Division II title as a senior before switching positions in college. Brown played in the East-West Shrine game, while Hicks was at the Senior Bowl.
Hicks has had plenty to prove the past couple of seasons. He had four different linebacker coaches and defensive coordinators in his five seasons at Texas, plus went through the head coaching change from Mack Brown to Charlie Strong. He missed much of the 2012 with a hip injury and then suffered an Achilles tear in 2013. He came back last season to lead Texas in tackles and showed well at the Senior Bowl.
"You don't expect your college experience to be the way it actually goes," said Hicks. "My first year we went 5-and-7 and didn't make a bowl. That kind of set the tone for how my experience was. You learn from it. We came back the next year and continued to build. We lost a lot of coaches that we had. I had to learn a new scheme but we came in and continued to work.
"That's just the nature of the game. People have to do what's right for their families and, for me, you realize real quick that you're in a business. It's more of a business than anything else."
That business now takes on a whole new meaning. These players are no longer on scholarship. There is no certainty that they will ever play another snap of competitive football in their lives. Mason isn't the first place that comes to mind when one thinks about professional athletes training but Marshall's approach is that it's not about location or facilities, it's about the program.
Marshall has designed Ignition to be more than just a place to better your time in the 40 or be able to increase your bench press reps. There is also a faith-based component that draws players. They spend time with outreach programs that Marshall is connected to such as the Lord's Gym and Lord's Pantry in Over-The-Rhine downtown.
"We try to encourage them physically, mentally and physically," said Marshall. "We try to get these guys to have a bigger picture, a perspective of what's really going on. The athletes when they leave here, one of the things that they say is that, yes, they got faster, I got stronger and I hit my goals but I got closer with my walk with the Lord and I gained perspective on life in my two months in Cincinnati."
Former Bengals running backs coach Jim Anderson works with Marshall's prospects. Anderson spent 29 seasons with the Bengals, tutoring the likes of James Brooks, Ickey Woods, Corey Dillon, Rudi Johnson and Cedric Benson before he retired after the 2012 season. Anderson has conducted drills at college pro days and the NFL combine. There were 14 different running backs have a 100-yard game for the Bengals while Anderson was their position coach.
He may not be coaching in the NFL anymore but he's still got plenty of knowledge to share.
"It is a process and they have to digest the process of the journey of making it into the National Football League," said Anderson. "You want people to know you, and know your brand and how you handle yourself. It's the competitiveness in the player. It's not what you do but how you do it. The great ones, it's "What else do you want me to do?" Any of those ones I've worked out, they've never limited themselves. They've always wanted to be the best."
Dominique Brown is getting a lot of attention from Anderson. Brown is the only running back in this prospect class training at Ignition. He rushed for 70 yards on 19 carries in the East-West Shrine game. He rushed for more than 800 yards and eight touchdowns as a junior at Louisville when Strong was the head coach but saw his playing time on offense diminish under new head coach Bobby Petrino his senior season. After carrying the ball 33 times for 143 yards and one touchdown in Louisville's season-opening win against Miami, Brown had 10 or more carries in a game just three times the rest of the season. He had just one carry in the final six games.
It was an adjustment and lesson that just might suit him well at the next level. NFL teams at the East-West game asked him about the possibility of becoming an H-back or a player who could play multiple roles.
"My college career, pretty much from my freshman year, I was bouncing around everywhere until I found a home at running back my true sophomore year. You can't limit yourself to one position," said Brown. "Last year when I wasn't getting much playing time (on offense) I found a way to contribute more on special teams. It was different roles but being able to persevere through that will be good."
Hicks and Brown will be at the Combine in Indianapolis the last week of February. Not everyone in this prospect class has been invited to the combine. That doesn't mean their playing future is over. Marshall has trained more than 200 players who have represented all 32 NFL teams and they've gotten into the league via different routes.
He calls his concept "Operation 53".
"That's for these draft prospects to go in and make the 53-man roster when training camp starts in August, regardless if they were a draft pick or an undrafted free agent," said Marshall. "In essence what they're doing in the NFL is starting all over again. As a rookie they're going to have to go in and prove themselves all over again. I tell them as rookies just be quiet and do your job. That's what they're going to have to do to prove their worth early on."
---