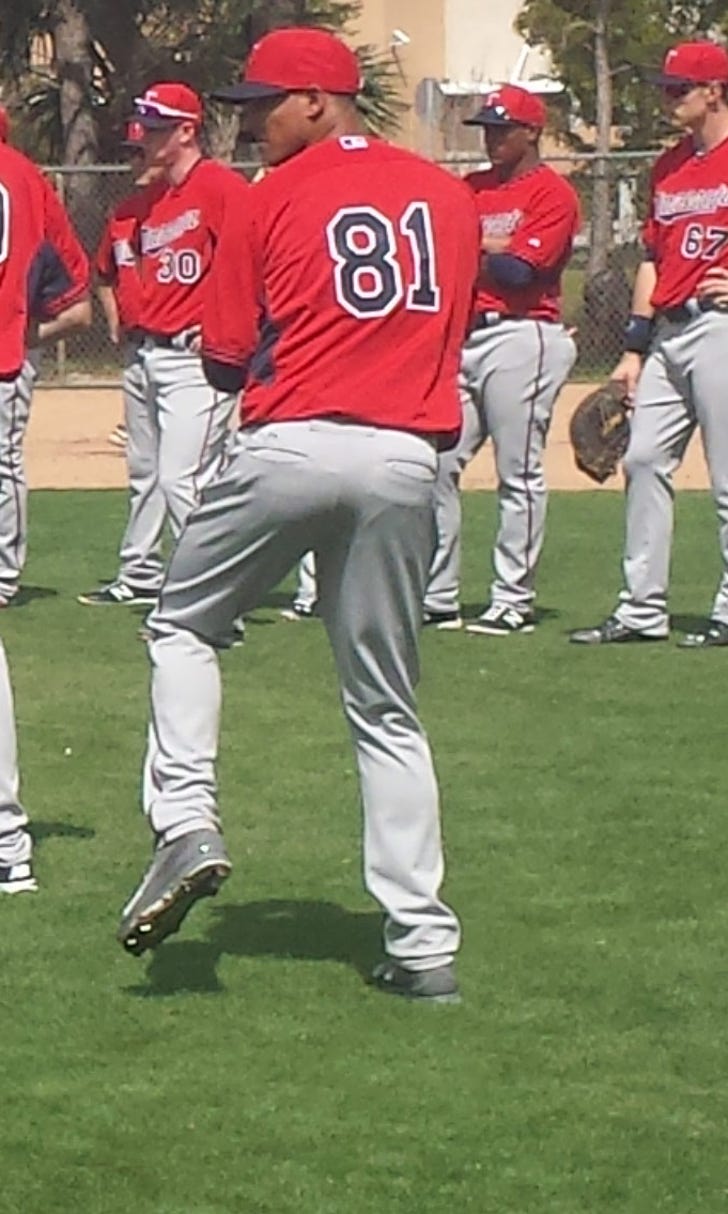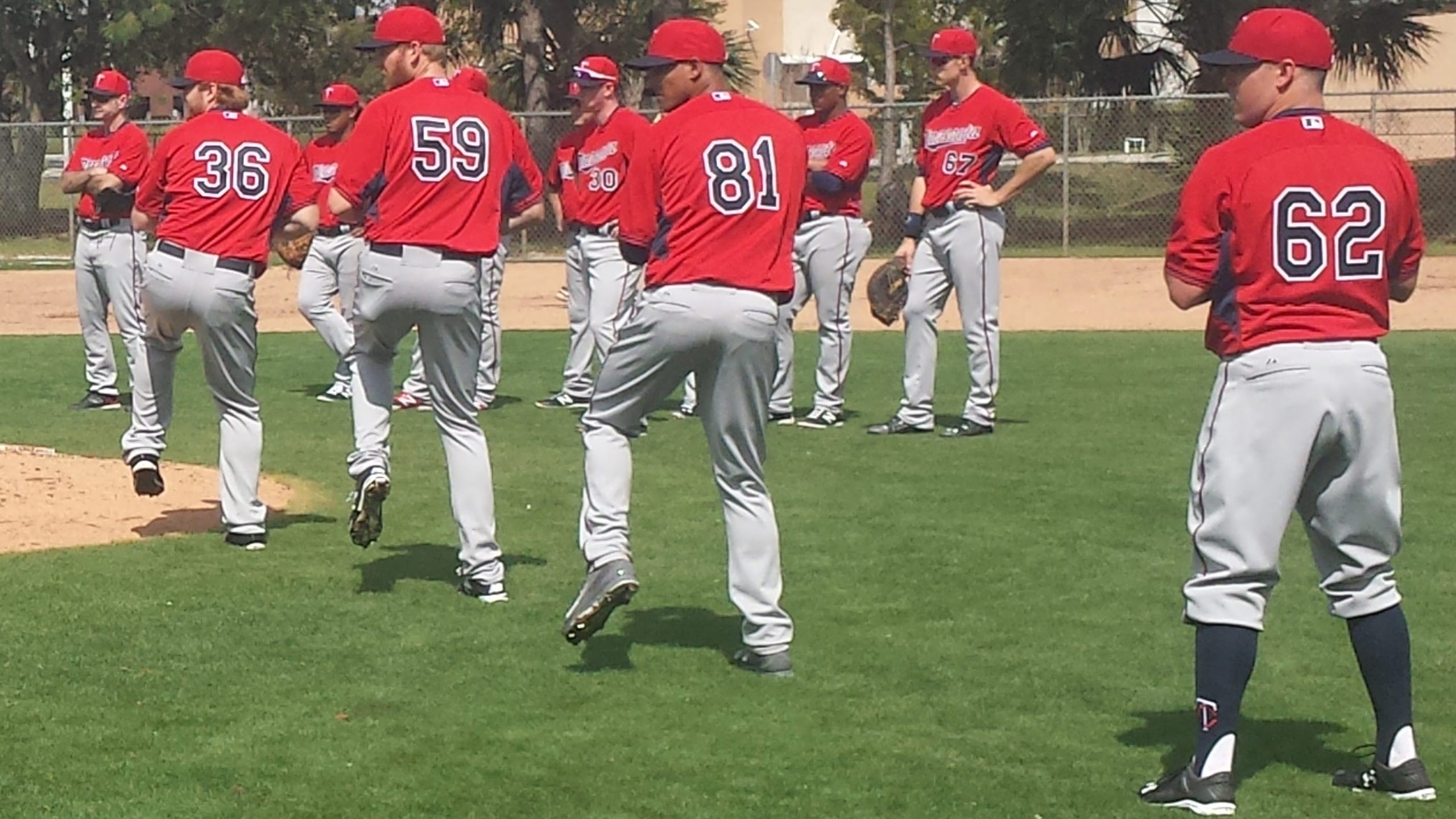 Style to see: Twins' Graham sports stirrups for vision-impaired mom
BY foxsports • March 6, 2015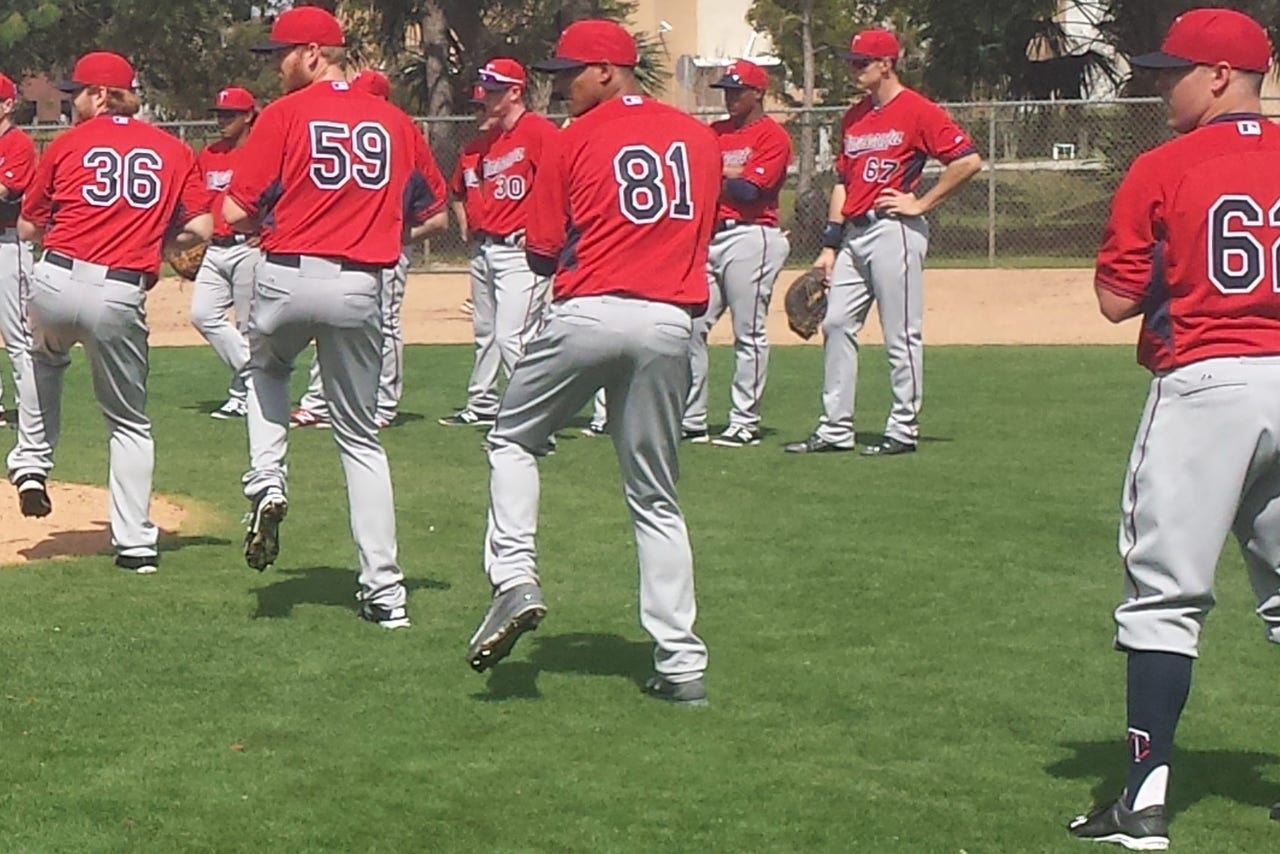 FORT MYERS, Fla. -- J.R. Graham doesn't wear stirrups as a fashion statement. He's not wearing them to look cool.
He wears them so his mom can watch him play baseball.
Graham, a right-handed pitcher who was taken by the Twins in the December Rule 5 draft after spending four years in the Atlanta Braves organization, has worn the stirrups since his Little League days. He also used to wear white cleats in high school -- all so his mother, Julie, could spot him on the field.
Julie Graham is legally blind. She was born with Best Disease, a rare retina disorder that has caused her vision to deteriorate through the years. Though she can tell there are players on the field, she can't distinguish details, and she can see better out of her periphery than straight ahead. That means she sometimes has trouble picking out her son.
That's where the stirrups come in. Fewer and fewer players are wearing them these days, with most players opting to let their pant legs stretch all the way to their shoes. Graham has always been a fan of the stirrups for how they look, but even more so because of how they look to his mom.
"He never told me, 'I do this (for you).' His friend is the one who told me," Julie said. "He said, 'Oh, my gosh, he's so sweet. He does this so you can find him.' "
Graham recently sent his mom a picture of all the Twins pitchers in a row, lined up during an early spring workout. He asked her in the message if she could spot him.
Sure enough, the stirrups with the Twins' "TC" logo were a dead giveaway.
"She really appreciates it," Graham said. "I'm the only one in the stirrups."
Graham's family taped some of his minor-league games when he was in the Braves organization, not so much so J.R. could watch them but so Julie could have a better view of her son. When the Graham family makes the trek from Livermore, California, to one of J.R.'s games, Julie brings her binoculars.
Even in seats close to the field, the binoculars are a necessity.
"It's always a little embarrassing because I sit there with my binoculars and people start going, 'Geez, aren't you close enough?' " she said. "Because if you look at me you can't tell that I have a vision problem, so people don't really understand."
J.R. understands. His mother has had vision problems all his life, ever since he was a Little League shortstop. Back then, as a position player, it was a bit more important for him to distinguish himself from the rest of his teammates, which is why he wore the white cleats. Now as a pitcher, Julie knows it's him once he's on the mound.
The Grahams have made a spring training trip from the Bay Area in California to Fort Myers to watch their son pitch for his new team. He didn't pitch Thursday in the Twins' Grapefruit League opener against Boston, but Julie was seated 15 rows behind home plate just in case.
"It's a very nice gesture. It's always nice to have something that stands out," she said of her son's stirrups. "I see people, but I don't see details from a distance. I see all the players on the field, but I can't see detail. I can't tell who's who."
Graham has a chance to stick with the Twins as a right-handed reliever with a two-seamer, four-seamer, slider and changeup in his arsenal. As a Rule 5 pick, the Twins have to offer him back to the Braves if he doesn't stay on Minnesota's 25-man roster all season.
A 2011 fourth-round pick from Santa Clara University, Graham spent the last three seasons at Double-A Mississippi. He pitched in 27 games in 2014, including 19 starts, and was 1-5 with a 5.58 ERA. But Graham was previously one of the Braves' top prospects and was ranked as the No. 63 overall prospect by Baseball Prospectus in 2013 -- a fact that was not lost on the Twins' front office when they chose to take him in the Rule 5 draft.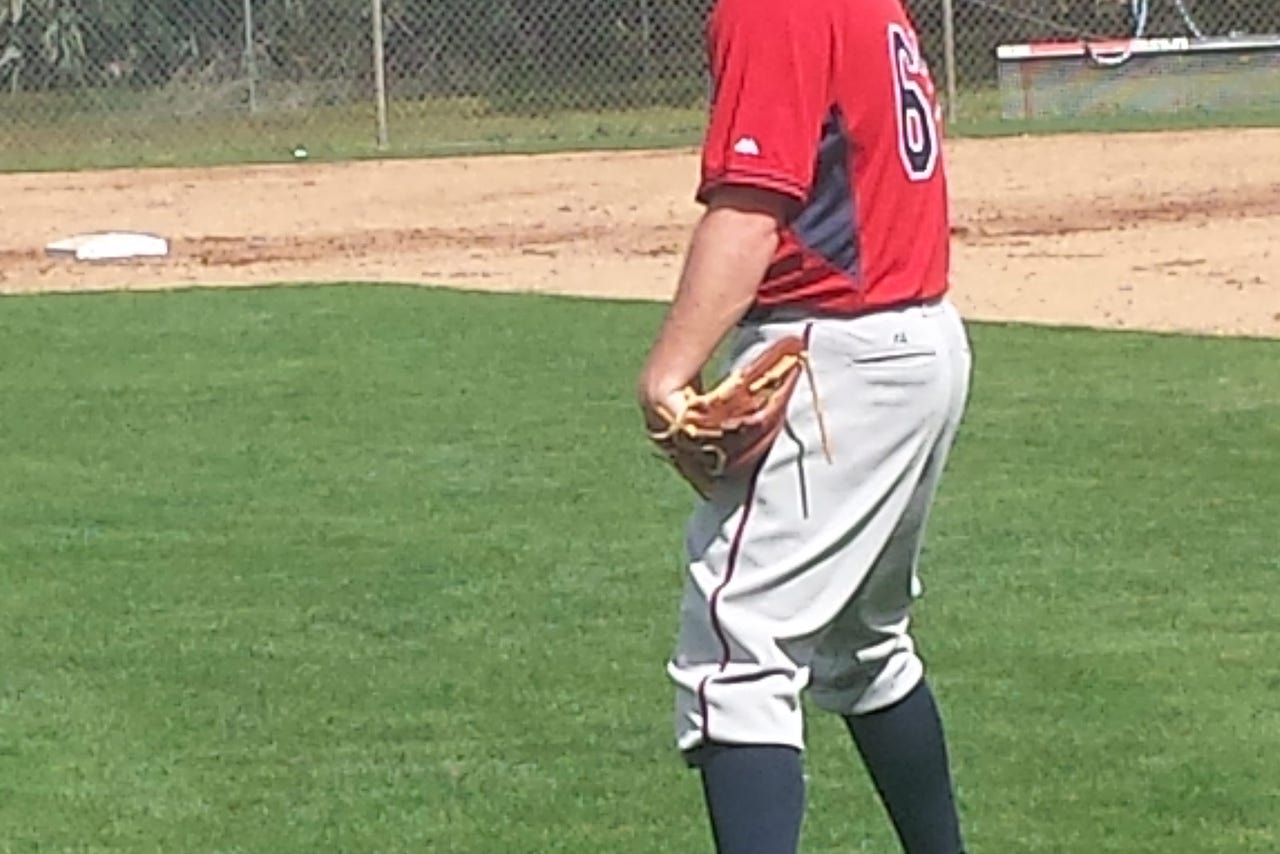 J.R. Graham
"Two years ago, he was the second-ranked prospect in the Braves organization, then he came up with a sore shoulder. So they decided to leave him off and expose him to the Rule 5," said Twins general manager Terry Ryan. "Most teams have a long memory. You see something like he did show at one point, you gravitate toward when he was healthy. I'm anxious to see him perform here. He's a pretty good athlete."
The Twins had some interest in Graham before the Braves drafted him. He even went to Target Field to participate in predraft workouts but ultimately wound up in Atlanta's organization instead of Minnesota's.
Julie Graham has never been to Target Field, but it's now the background image on her computer screen. If her son breaks camp with the Twins, she hopes to make the trip to Minneapolis to watch J.R. pitch in the big leagues for the first time.
For her, nothing would be better than seeing those stirrups take the mound in the majors.
"It'd probably mean a lot to her," Graham said. "She just wants me to have fun and be happy, which I'm doing."
Even better: he's doing it in style.
Follow Tyler Mason on Twitter
---