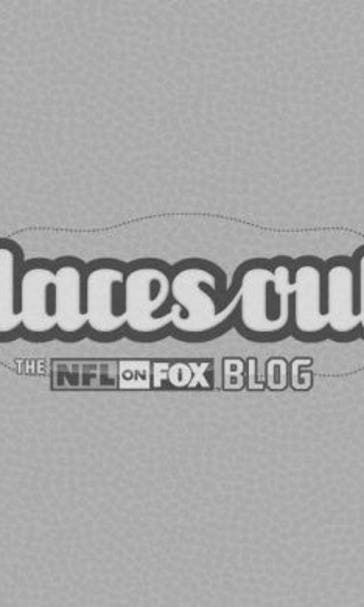 Sifting through the carnage of another NFL Monday
BY foxsports • October 28, 2013
While we did not see the carnage on Monday that we saw a week earlier (when Sam Bradford was lost for the season and several other QBs were knocked out of action beyond simply the conclusion of the game), Week 8's next-day news conferences brought with them some big news nonetheless. And while the biggest news was at the QB position, there were plenty of injury updates for some pretty big contenders at other positions, too.  
---
  Chicago Bears — With the return of starting QB Jay Cutler and LB Lance Briggs from injuries still uncertain, the Bears announced they signed QB Jordan Palmer and LB Larry Grant. Palmer has 49 career passing yards in four games over three seasons in Cincinnati. Grant has appeared in 66 games with 11 starts over five seasons with St. Louis and San Francisco and has 64 tackles, five sacks, four forced fumbles, two fumble recoveries, five pass break-ups and 29 special teams tackles. Cincinnati Bengals — Linebacker Rey Maualuga sprained his MCL in Sunday's blowout win over the Jets and could miss a month.
Catching up here, as I've been en route to Edward Jones Dome: Bengals LB Rey Maualuga out 3-4 wks, as @AdamSchefter 1st reported. — Mike Garafolo (@MikeGarafolo) October 28, 2013
Cleveland Browns — Browns coach Rob Chudzinski announced that Week 8 starter Campbell will again start under center in Week 9 when Cleveland hosts Baltimore.
Campbell, who on Sunday made his first start of the season and was the Browns third starting QB in 2013, was 22 of 36 for 293 yards, 2 TDs and no turnovers as the Browns gave unbeaten Kansas City all it could handle before losing 23-17. But the news was not as good for return specialist Travis Benjamin.
Benjamin averaged nearly 50 yards on three kickoff returns this season, and averaged 11.7 yards on 22 punt returns with a 79-yard TD. Denver Broncos — Denver held its breath as the sun rose on Monday.
But breathed a sigh of relief once the results of the exam were revealed:
Houston Texans — After a bye week during which the primary focus was getting banged-up running backs Arian Foster and Ben Tate healthy (or as healthy as possible), Texans coach Gary Kubiak on Monday announced that Week 7 starting QB Case Keenum will again start in Week 9 against Andrew Luck and the Colts. Keenum, making his first career start at KC in Week 7 in place of the injured and embattled Matt Schaub, got the second start based on his impressive play. "(Schaub's) health is fine," Kubiak said. "It's a decision based on what I saw take place last week with (Keenum)." New England Patriots — A day after video captured a rather swollen hand attached to Tom Brady's right arm, the Patriots QB addressed his health and his team's mindset following Sunday's comeback win against the Dolphins. According to the Boston Herald: "I feel great," Brady told WEEI's Dennis & Callahan this morning. "For this time of year, I feel exceptional. I don't have anything that affects anything what I'm doing out on the field. Whatever it is, our lack of play on our offense is more of a lack of execution than anything else. We'll focus on that this week and try to go out there and try to get to 7-2." He went on to say in the radio show: "I think there was really an inner confidence with our team with what's gone on over the course of the first half of the season. We've dealt with some adversity. We've been in some really tough situations and found a way to dig ourselves out of it." But the Patriots did receive some bad news when they learned that OL Sebastian Vollmer will be out the remainder of the season with a broken leg.
Tampa Bay Buccaneers — Receiver Mike Williams, who received a six-year, $40.25 million extension in the offseason, was placed on injured reserve with a torn hamstring and is out for the season. He finishes the season with 22 catches, 216 yards and two TDs. According to FOX Sports Florida: "In Williams' absence, wide receivers Tiquan Underwood and Chris Owusu are likely to become larger factors. Underwood, a fifth-year veteran, has four catches for 53 yards this season. Owusu, a second-year pro, has six catches for 55 yards this fall. Another option includes rookie Skye Dawson, who was signed to the active roster from the practice squad last Thursday and has one catch for 9 yards." Questions? Comments? Send them to lacesoutmail@gmail.com and we might respond in our weekly mailbag!
---