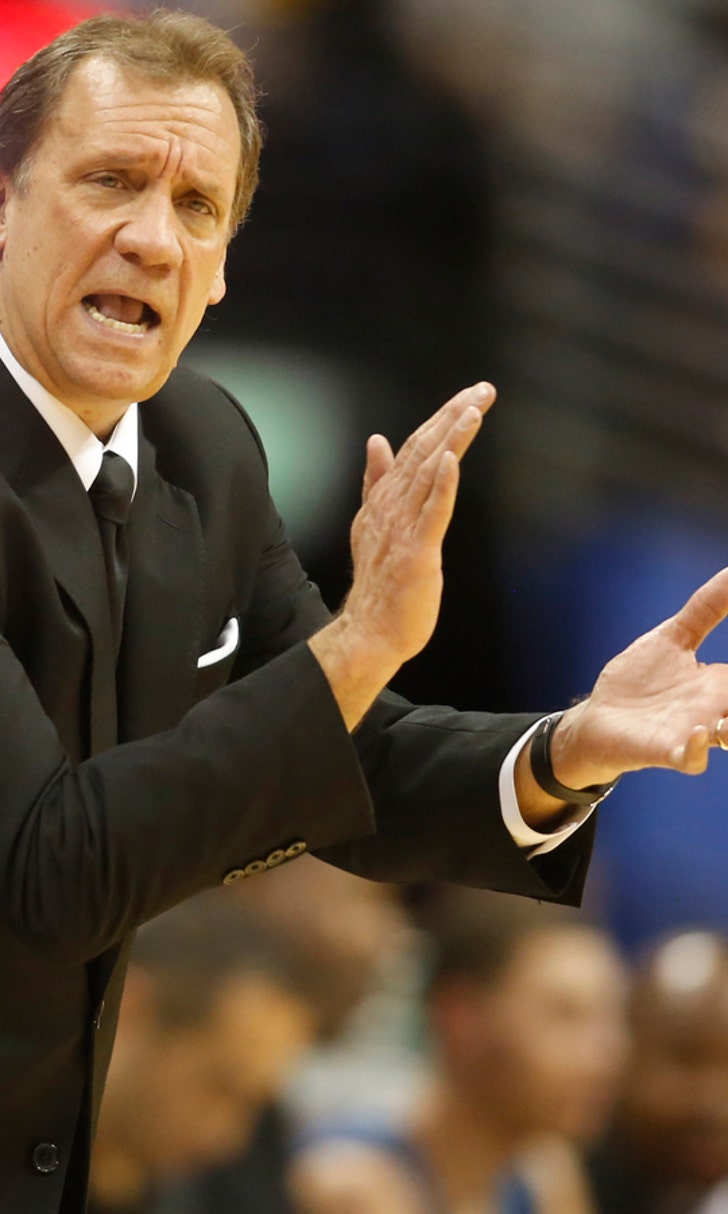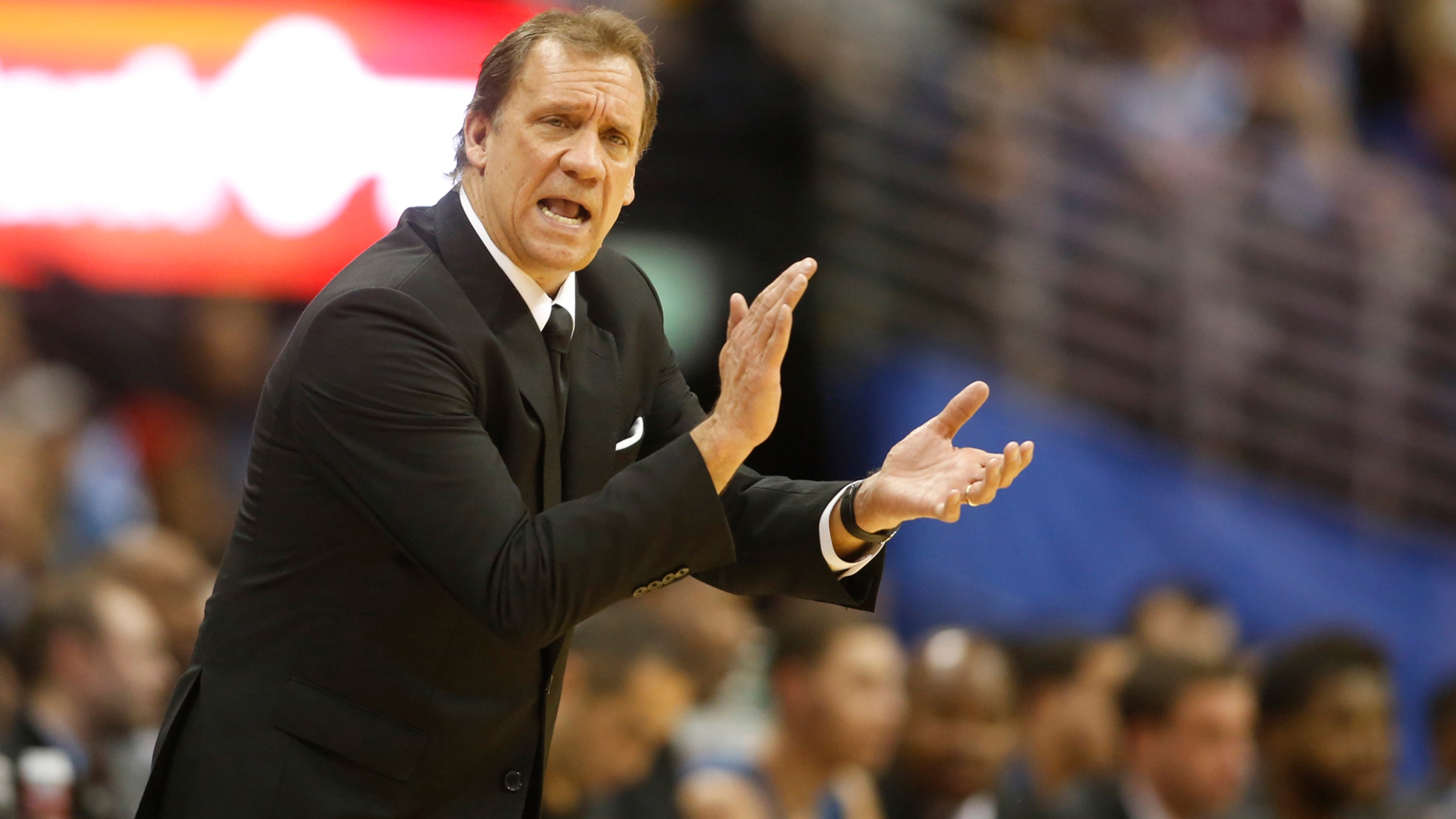 Saunders' vision for rebuilding Wolves exemplified by Tuesday's trades
BY foxsports • February 10, 2015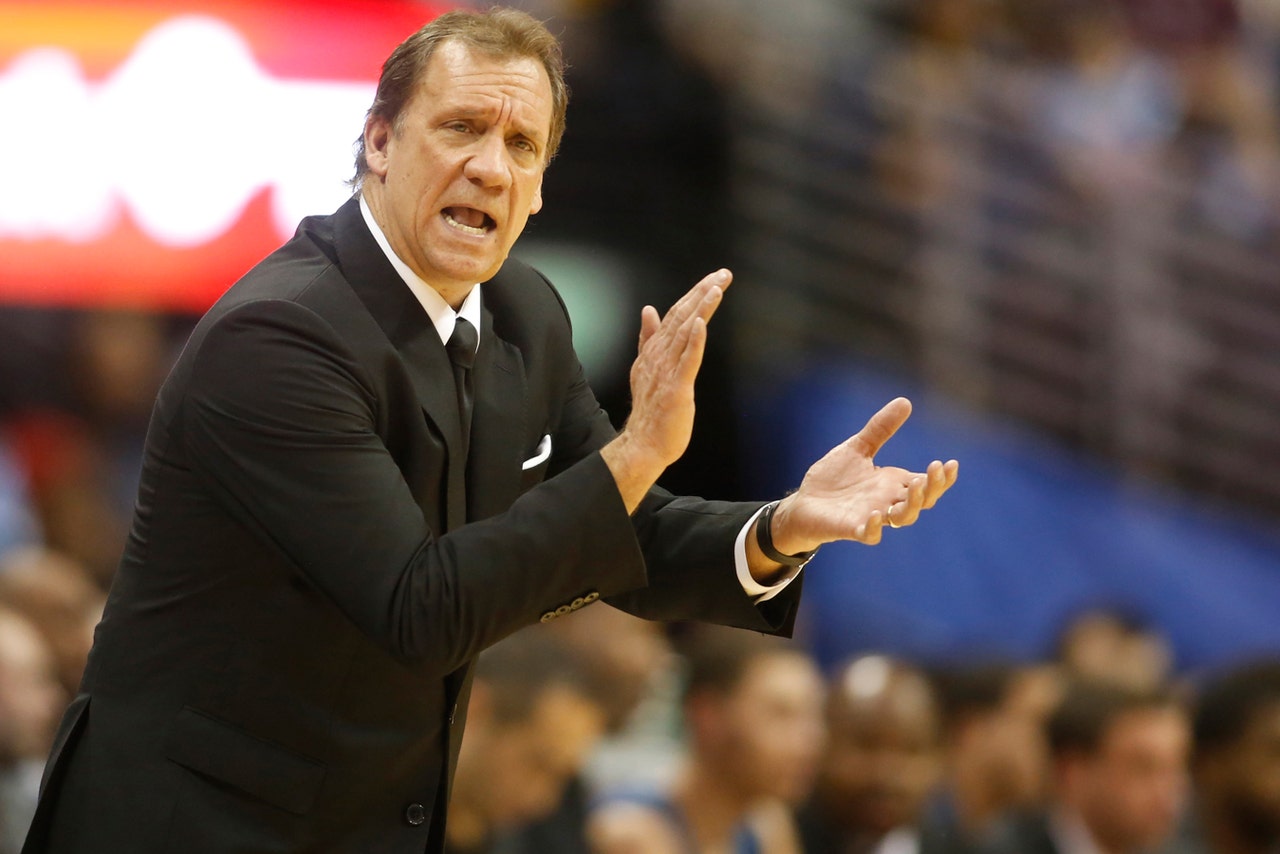 MINNEAPOLIS -- Flip Saunders sat next to another NBA general manager in March 2011 at Indianapolis' Conseco Fieldhouse, watching close friend Tom Izzo's Michigan State team and, in particular, then-Spartans forward Draymond Green.
"He's going to be a hell of a player," Saunders, then the head coach of the Washington Wizards, told the GM. Anonymous Executive's response: "He's not even going to play in our league. He's not good enough."
Today, of course, Green is one of the NBA's most improved players, starting for the Western Conference-leading Warriors -- who will be at the Target Center on Wednesday night -- and averaging 11.2 points per game.
Saunders didn't relay this tale Tuesday afternoon to blast his own horn. But he did offer insight into the mortar that's holding this Minnesota rebuild together.
Instinct. Not the kneejerk kind, but rather relying on one's ability to make personnel determinations, then running with them.
"We trusted our evaluation the last two years with the players that we picked," Saunders, who took over the front office in May 2013 and appointed himself head coach last summer, said after he and general manager Milt Newton executed two separate trades Tuesday. "Those guys have all worked out. What we're looking to do with our culture and the vision that we have, everything is planned. We have a reason for what we do."
It's why Saunders traded Kevin Love when he did and insisted on getting Andrew Wiggins, the league's current rookie of the year favorite, in return. It's why he dealt for Shabazz Muhammad and Gorgui Dieng, two of the league's top sophomores, in the 2013 draft. It's why he picked Zach LaVine 13th overall this past summer, gambling on a project player with "home run" potential, as Saunders puts it.
All swings. All hits.
So in acquiring power forward Adreian Payne, the next block in Saunders' Duplo set of young, athletic pieces, he and Netwon used a similar guts-and-groundwork approach. The move succeeded Tuesday's first trade, which sent Mo Williams to Charlotte for Gary Neal and a 2019 second-round draft pick.
Saunders worked out Payne, another Michigan State product, before the draft and liked him. He sought plenty of insight from Izzo. He could've drafted him for immediate help at power forward but went with LaVine and his upside. He kept a close eye on the 6-foot-10, 245-pound Payne after the Hawks drafted him 15th overall. He walked away from trade conversations convinced the illness that sidelined Payne his senior year in East Lansing and a lung issue that Saunders described as hereditary won't affect his performance.
And Saunders didn't hesitate to give up a lottery-protected first-round pick for him despite the fact Payne's played in just three NBA games, stuck behind a frontcourt rotation that features Paul Millsap, Al Horford and Mike Scott.
"We looked at our evaluation of where we had him. We had him rated extremely high as a power forward and if you look at us, we like our forwards," Saunders said in reference to incumbents Thaddeus Young and Anthony Bennett.
Minnesota could still move Young, who has a player option on his contract for next year, or roll with a triumvirate of fours the rest of the season. Like Payne, Neal will have to earn his playing time in a wing unit that includes LaVine, Wiggins and Kevin Martin.
Neal comes with the 2019 second-round pick originally belonging to Miami in exchange for Williams and little-used two-guard Troy Daniels. His lights-out shooting from days past in San Antonio -- the No. 1 attribute that attracted Saunders to him -- has faded this season, and he ran into trouble during in Milwaukee last year, including a locker-room spat with Larry Sanders.
He'll be a free agent after the season. The deal essentially netted Minnesota a second-round pick to work with, shed Daniels' menial salary and opened up minutes for LaVine in the backcourt.
"You have to talk to all these players; listen, they're professional," Saunders said. "I had a great talk with Mo today. He understands what it's about. He appreciated we were able to get him in that situation. He appreciated that we were up front with him about it that he might not be able to play the way he wanted to play here (because LaVine will continue to get reps at the point behind Rubio).
"I think Gary is the same way. Gary is in the last year of his contract; most guys, too, when they're in that, they want an opportunity to produce, because they're trying to make a living, too."
The Wolves' 2014-15 campaign has been fraught with turnover. Payne and Neal become the 20th and 21st players to join the payroll this season. And the action might not have ended with Tuesday's activity. The trade deadline is still nine days away.
"We're not actively looking to do anything," Saunders said. "I'm sure people will call us, as everyone talks around the league. We've done a lot right now ... so we're trying to settle in what we've tried to do (the) last 10 months."
Follow Phil Ervin on Twitter
---