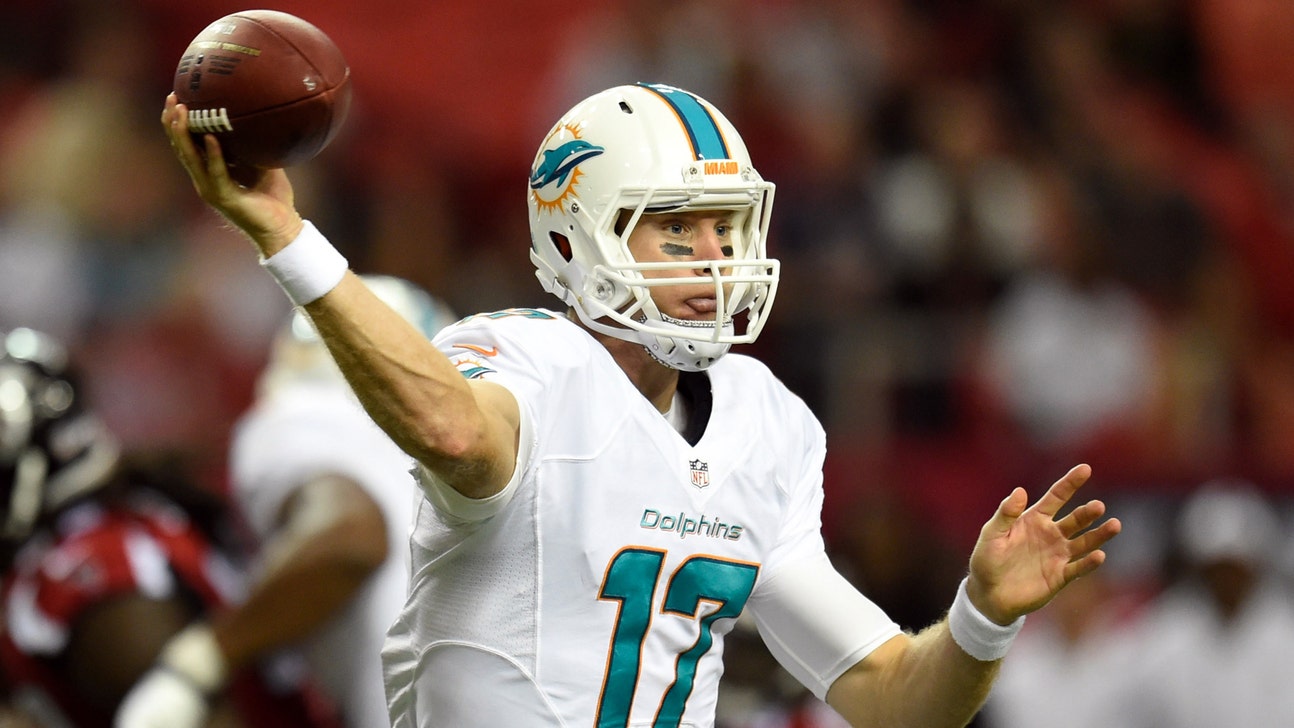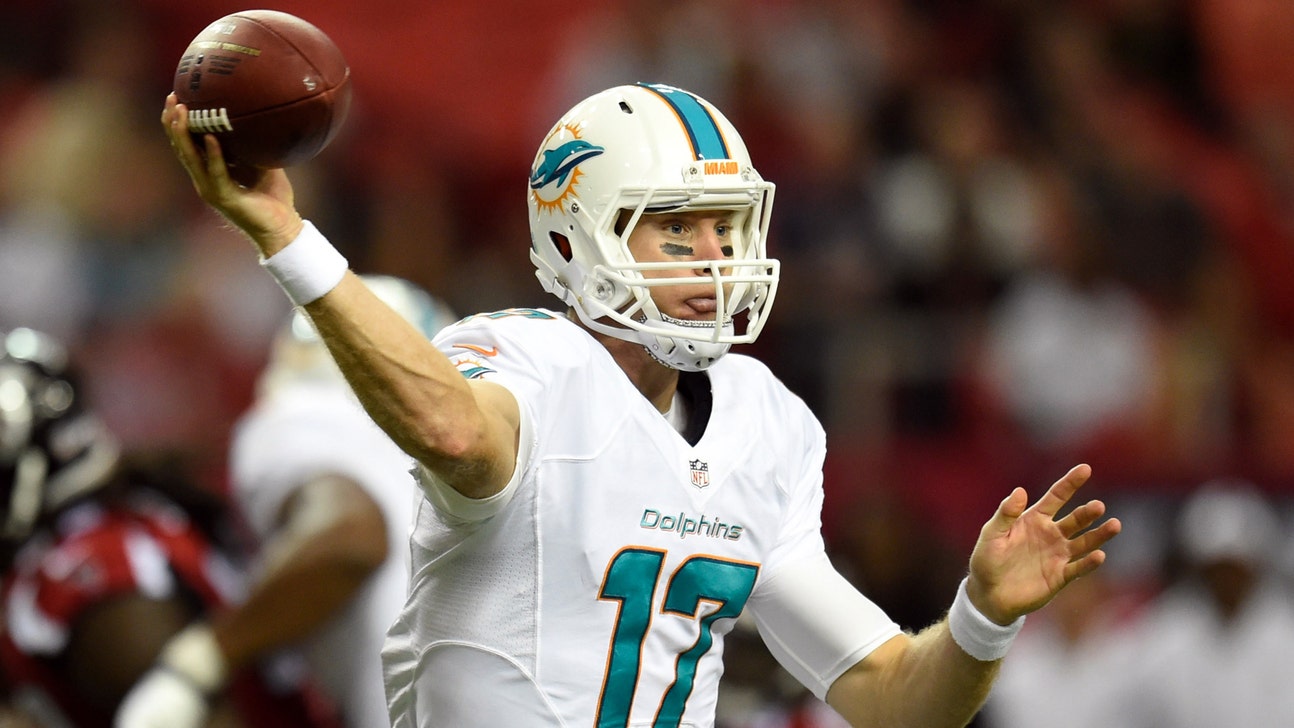 Ryan Tannehill leads TD drive on opening possession, Dolphins fall to Falcons
Published
Aug. 8, 2014 10:25 p.m. ET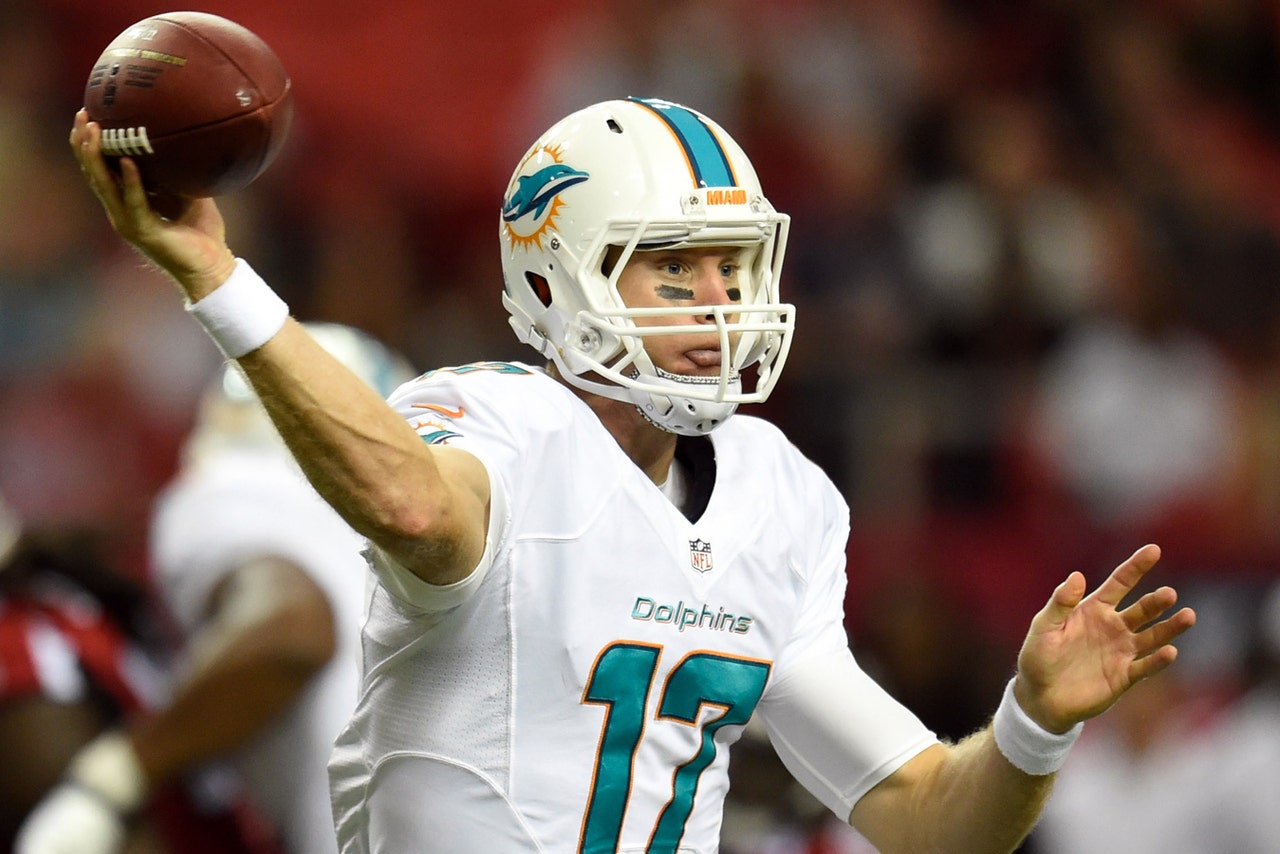 ATLANTA (AP) -- The matchups seemed to greatly favor Atlanta when the Falcons and Dolphins each turned to backup quarterbacks in the first quarter.
The Falcons' top backup was T.J. Yates, a fourth-year veteran with five career starts. The Dolphins' No. 2 quarterback was Seth Lobato, an undrafted rookie from Northern Colorado.
Lobato didn't appear to be rattled by the big stage, but he lost a late fumble inside the Atlanta 10 that ended Miami's comeback hopes in its 16-10 loss to the Falcons on Friday night.
Despite the turnover, Lobato may have surpassed the expectations of some in the preseason opener for both teams.
"Considering everything, I thought he did a good job," Dolphins coach Joe Philbin said. "I thought he had poise and good command of what we were doing."
Lobato led Miami to the Atlanta 5-yard line with less than 3 minutes remaining before fumbling a shotgun snap. Defensive end Nosa Eguae recovered for Atlanta.
"As a quarterback, I have to make that play and can't let the ball get on the ground in that situation," said Lobato, who took over after Ryan Tannehill opened the game with a touchdown drive.
Lobato completed 14 of 28 passes for 124 yards.
"I felt really comfortable and thought the line did a great job protecting me," Lobato said.
"I thought that we did some pretty good things as an offense and made some plays. We just didn't make enough plays."
Lobato was needed as Miami top backups, Matt Moore (shoulder) and Pat Devlin (hamstring), were held out.
Tannehill was 6 for 6 for 62 yards, including a 6-yard touchdown pass to Brandon Gibson, to open the game.
Tannehill completed a 36-yard pass to Rishard Matthews to set up the touchdown.
"It felt good," Tannehill said. "It was a good start for us. I thought that we ran the ball effectively, had some short passing game and then the one vertical shot to Rishard.
"All in all I felt it was a good start for us. We had limited action, but I felt that we were effective the few plays that we were in."
Atlanta's Matt Ryan also was sharp, completing each of his seven attempts for 53 yards on Atlanta's opening drive. Jacquizz Rodgers capped the drive with a 2-yard scoring run.
Ryan called the opening possession -- 15 plays for 77 yards -- "exactly what you want for your first drive of the year."
"We were able to run the ball pretty effectively, and when we did have the opportunity to throw, we were able to move the chains," Ryan said. "We were able to overcome a couple of penalties, we were able to keep going, and punch the ball into the end zone."
Matt Bryant closed the first half with a 21-yard field goal for Atlanta. Danny Hrapmann kicked a 42-yarder in the second quarter for Miami. Sergio Castillo added field goals of 21 and 34 yards in the second half for Atlanta.
Yates, the favorite to win the job as Ryan's top backup, completed 7 of 16 passes for 123 yards. Yates is competing with Sean Renfree, a second-year player from Duke who completed 6 of 15 passes for 108 yards.
NOTES: Rodgers started as Steven Jackson continued to recover from a left hamstring injury. ... Philbin said he had no update on RB Damien Williams, who was carted off the field with an undisclosed injury late in the game. ... Miami S Reshad Jones, who on Friday was suspended for the first four games of the regular season for violating the NFL policy on performance-enhancing substances, played with the other defensive starters.
---