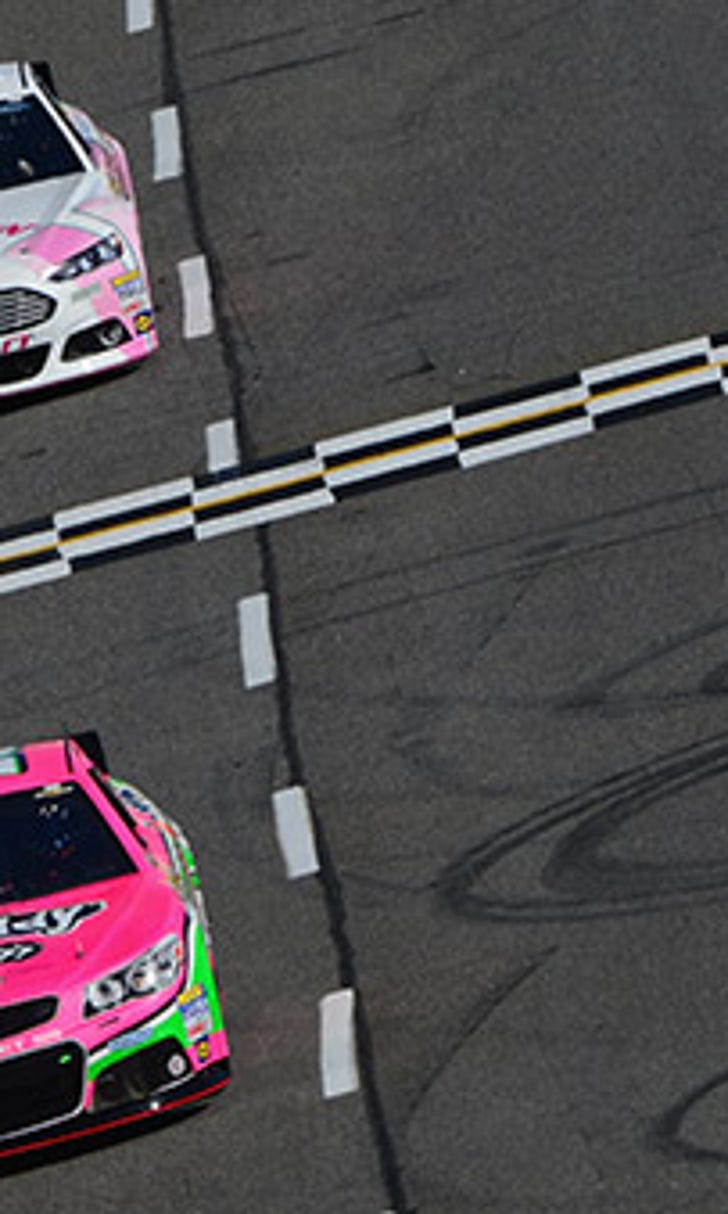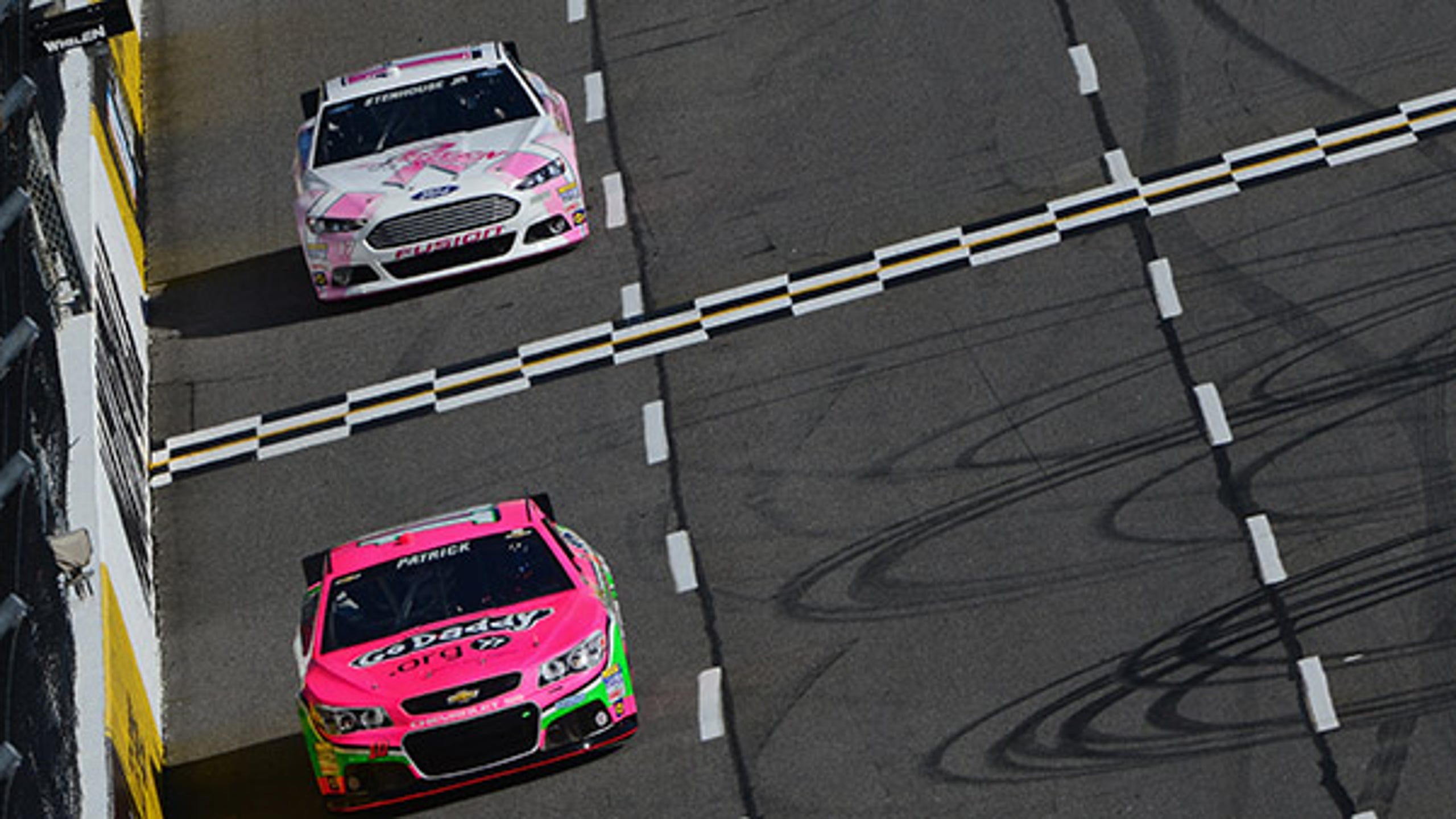 Ricky Vs. Danica: Who's On Top After Martinsville?
BY foxsports • October 28, 2013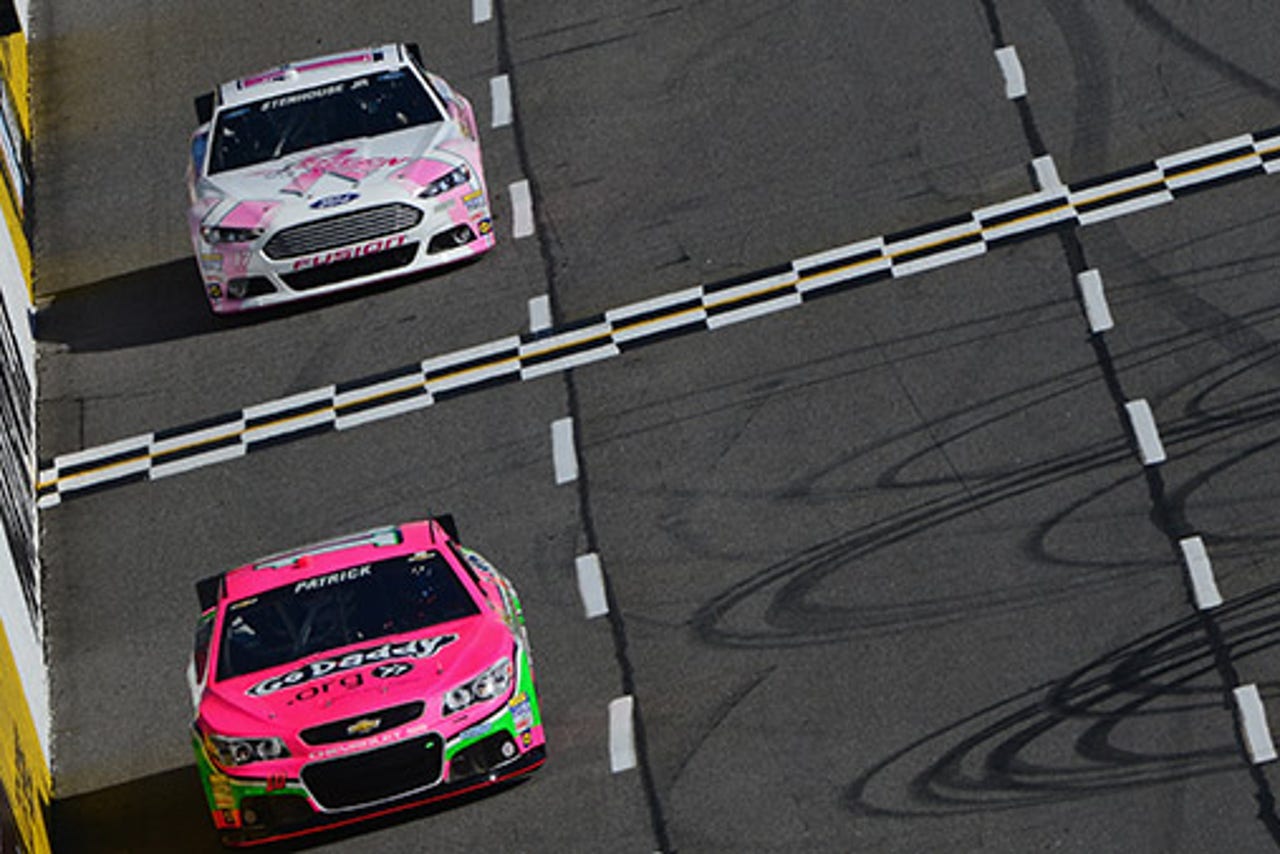 (Photo by Robert Laberge/NASCAR via Getty Images)
A lot of drivers hate Martinsville Speedway. It's tight, claustrophobic racing that frequently ends in bent-up race cars and frayed tempers. But don't count Danica Patrick among the haters.
For whatever reason, Martinsville suits Danica. After going down a lap early in Sunday's Goody's Headache Relief Shot 500, Danica rebounded to finish 17th. Combined with her 12th-place finish here in the spring, Martinsville joins Daytona as the only two tracks on the NASCAR Sprint Cup circuit where Danica has finished in the top 20 in both races this season.
And for only the fifth time this season, Danica ended a race ahead of boyfriend Ricky Stenhouse Jr., who got tangled up early and finished 31st.
What was most impressive is that Danica drove to a solid finish in a backup car that hadn't been in a Sprint Cup race since 2010.
"I'm really proud of what our GoDaddy team accomplished today," said Patrick. "For pulling out the backup car on Friday and having to start so far back in the field, it was a really good run. We started in the back and made our way through, and we didn't have quite the car that we had here in the spring, but we got a similar result and that's something I'm proud of."
So heading into Texas this week, Danica is definitely on top. She even rang the NASDAQ opening bell today. And it's Ricky who'll be buying the steaks and red wine - and maybe even a new pair of boots for his gal pal.
Scoreboard after 33 races:
Ricky - 20th  in points, 0 top fives, 2 top 10s, best finish of 3rd.
Danica - 28th in points, 0 top fives, 1 top 10, best finish of 8th.
Better race finish - Ricky 28-5 over Danica.
---