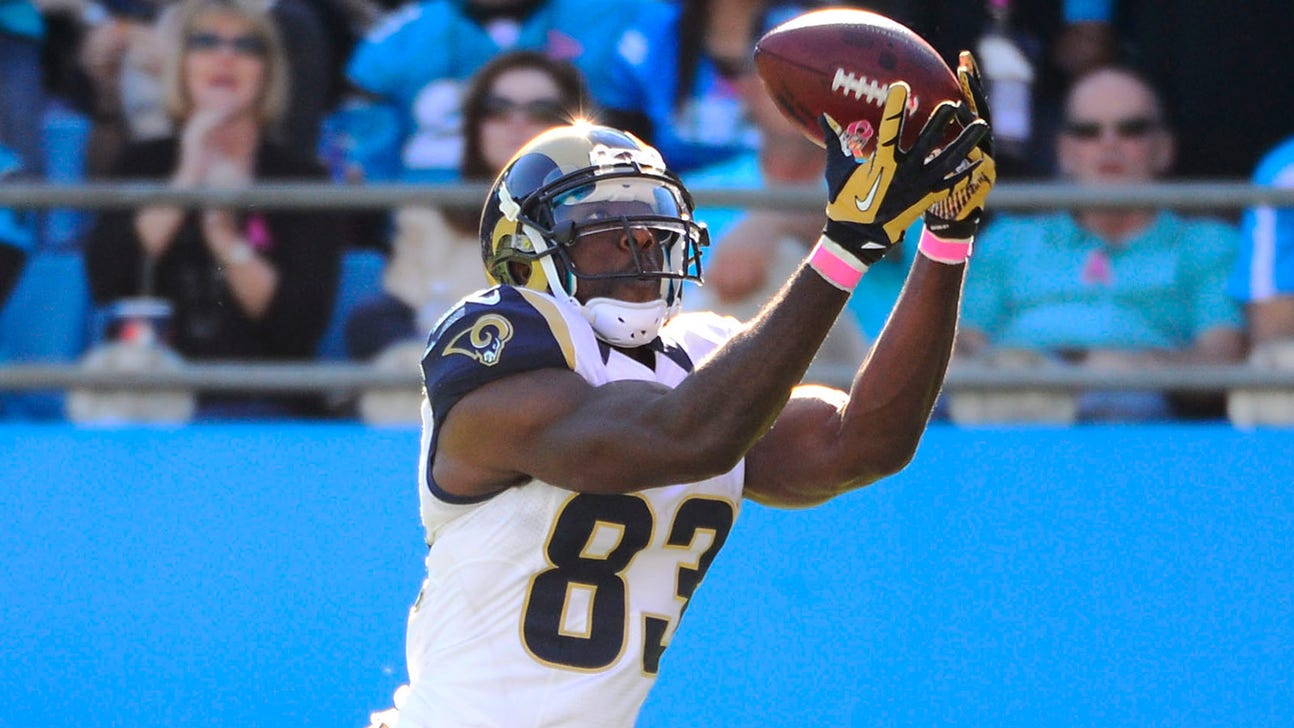 Rams WR Quick, OL Long out for season
Published
Oct. 27, 2014 7:10 p.m. ET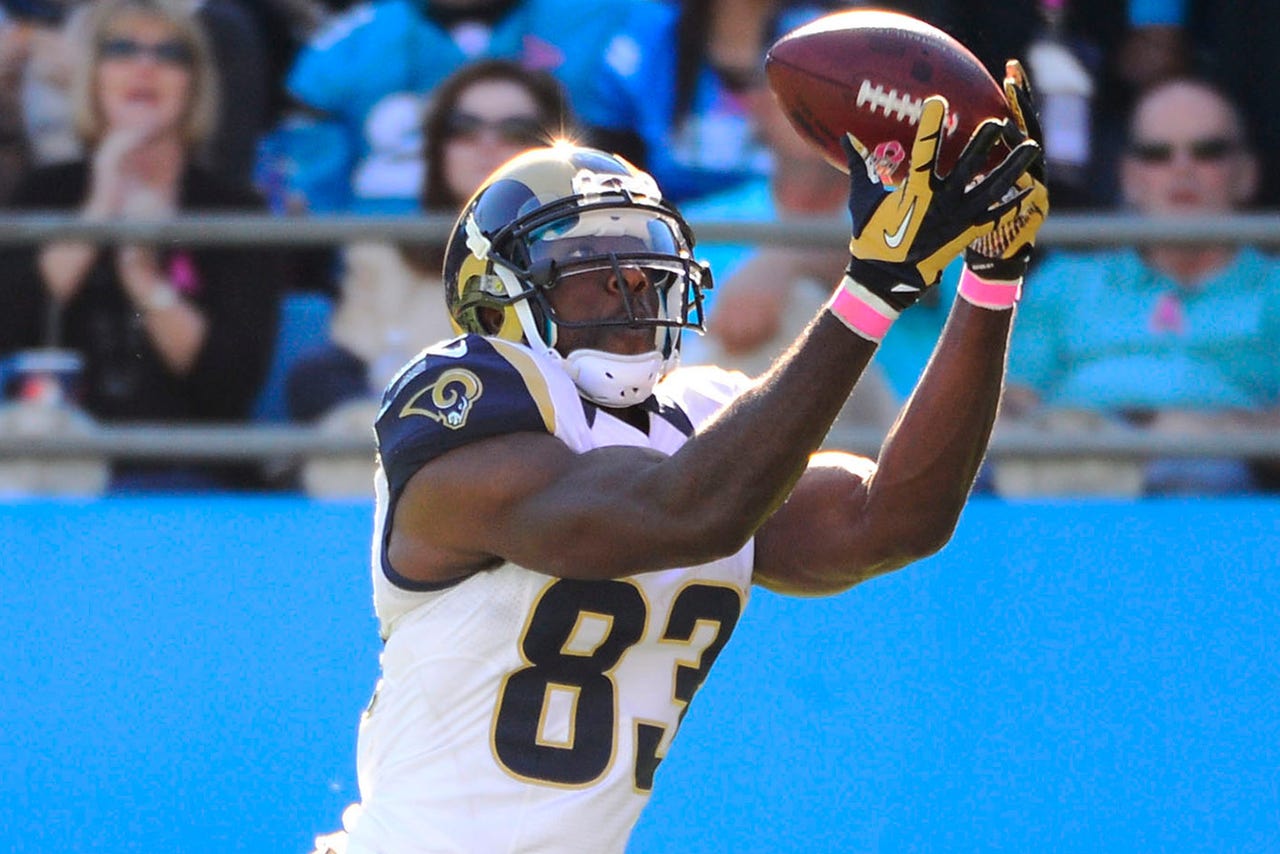 ST. LOUIS -- Greg Robinson didn't start until last week. Now, the St. Louis Rams will really be leaning on the No. 2 overall pick of the draft after injuries to offensive linemen Jake Long and Rodger Saffold.
Robinson, who had been working at guard with Long at tackle, was a bit shaky after being thrust to tackle at Kansas City on Sunday. But Rams coach Jeff Fisher has full confidence in the Auburn product.
"I thought he was fine," Fisher said. "He had some issues, they have outstanding rushers, but he was strong and stout and that's what he does. He'll have a week to work on the footwork and things like that this week, but he went out there and knew what to do and came out of the stack on a screen and executed a block. You can see his athletic ability when he made the tackle on the interception, but at the tackle position, he'll be fine."
Long signed with the Rams as a free agent before the 2013 season. Injuries have followed the 2008 first overall draft pick from Miami to St. Louis.
In the 34-7 loss to the Chiefs, Long tore the same ACL that ended his 2013 season prematurely.
"Jake he had an issue a couple of weeks ago, but last week he played really good, he played his best game to date last week, and he was off to a great start in this game," Fisher said. "He was strong, he was stout, he was playing well. It's just very unfortunate."
Long's injury happened in about the same time span -- 10 months -- that quarterback Sam Bradford suffered his in the preseason. Both players tore the same ACL again.
Fisher said there was no connection between the two.
"They're unique, it's just a coincidental thing," Fisher said. "Our guys are top shelf, they know what they're doing. Both guys were working hard and both knees had braces on them as well. Just kind of unusual."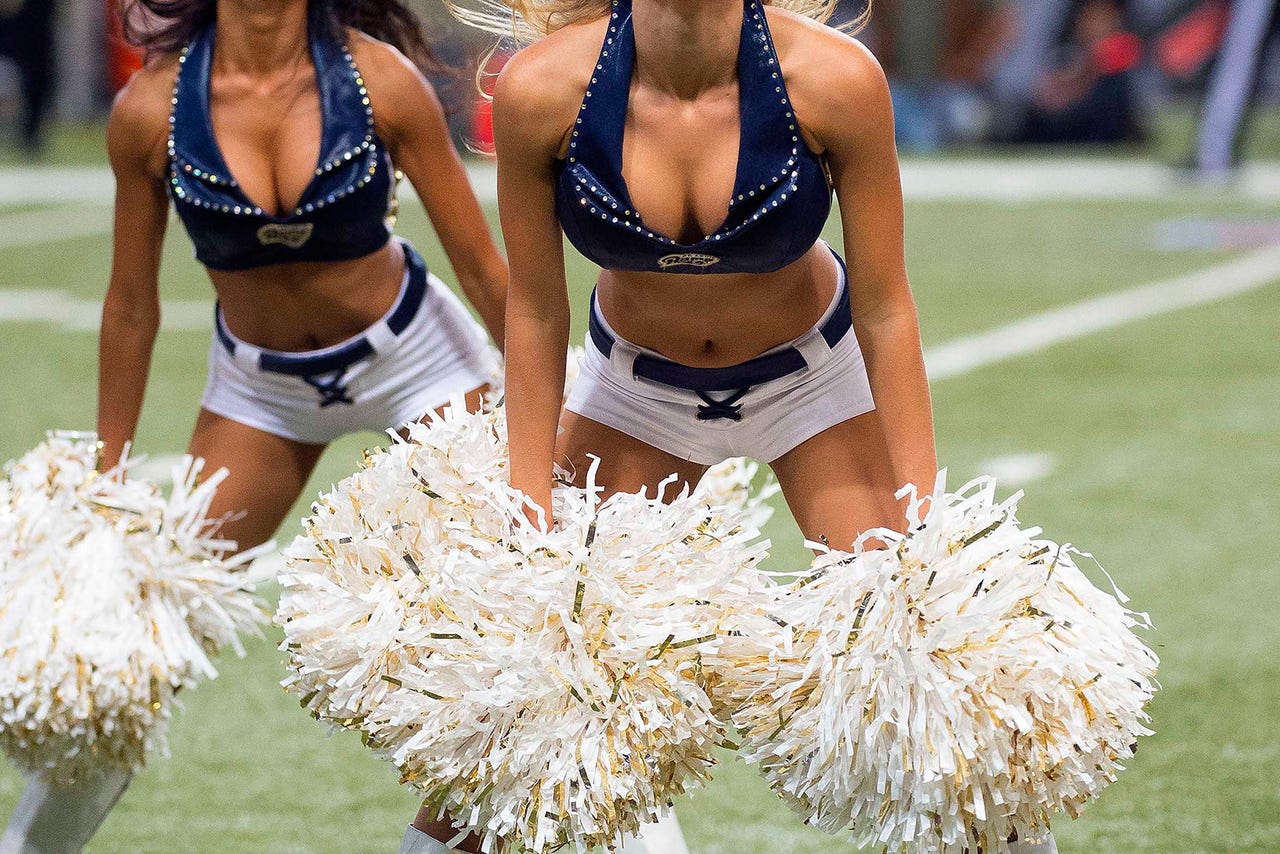 Flip through our photo album of NFL cheerleaders.
Fisher also announced that wide receiver Brian Quick will miss the rest of the season with "significant damage" to his shoulder.
Quick, the 33rd overall pick in the 2012 draft, was finally starting to live up to his promise coming out of Appalachian State. His 25 catches are currently second most on the Rams and he is the team leader in yards receiving at 375.
"He was very productive," Fisher said. "He took advantage of all the opportunities and made tough plays, tough catches, and we're going to miss him."
Fisher said Quick will have to undergo surgery, but is expected to make a full recovery. The surgery has not been scheduled.
Robinson isn't the only Southeastern Conference lineman in line to receive his first dose of extended duty in St. Louis. Injuries to Saffold and Scott Wells also thrust Barrett Jones in at center.
Jones was sidelined for most of his rookie year in 2013 due to a foot injury he suffered his senior year at Alabama. A back injury plagued him earlier this season.
"Offensively, Barrett did a nice job directing traffic and working with protections," Fisher said. "Our breakdowns, they came just on the one-on-one battles as we were trying to get receivers out down the field."
The injuries to Long and Quick were the worst among a myriad of medical issues the Rams left Arrowhead Stadium with.
The returns of Saffold (shoulder), Wells (elbow), Rodney McLeod (knee), William Hayes (foot) and Cody Davis (concussion) are uncertain.
"We're going to have a number of players that will not be available for practice the middle of the week, so we'll just kind of go day to day with them," Fisher said.
---