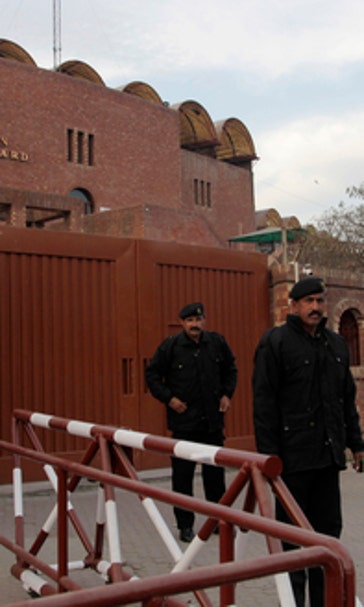 PSL to offer franchises fresh player draft on Feb. 22
February 15, 2017

ISLAMABAD (AP) The Pakistan Super League will give franchises the option to draft new players in case contracted international stars opt out of the March 5 final at Lahore due to security reasons.
''On Feb. 22 we will do a new draft,'' PSL chairman Najam Sethi said on a Pakistan TV channel. ''We will put a formula in front of all the franchises and foreign players to let us know who will play the final in Lahore and who will not come.''
International stars including West Indies batsman Chris Gayle, Shane Watson of Australia and England's Twenty20 captain Eoin Morgan are among 30 foreign players contracted to five teams in the PSL Twenty20 tournament, which is being staged mostly in the United Arab Emirates.
The Pakistan Cricket Board has promised to provide top-level security to the PSL finalists at Gaddafi Stadium. But a bomber targeting police escorting a rally by pharmacists on Monday killed 13 people in Lahore, casting fresh doubt over whether foreign cricketers will risk a return to playing in Pakistan.
Sethi said he had been in contact with several foreign players who indicated they'd be willing to play the final in Lahore.
''We are in touch with other foreign players so that we could replace those (contracted international) players who are not willing to play in Lahore.''
A report last month by the Federation of International Cricketers' Associations (FICA) warned foreign players from traveling to Pakistan for matches.
On Tuesday, Pakistani army chief Gen. Qamar Javed Bajwa extended full support to the PSL organizers.
''I salute the army chief,'' Sethi said. ''The PSL (final) which we are going to do is not just cricket, it has now more meaning into it.
''We want to show the world that it's a showcase of Pakistan ... PSL is a window which we are using to bring back the world to Pakistan. We have worked very hard for it.''
Pakistan has not hosted any major test playing countries since 2009 when terrorists attacked a bus and police convoy taking the Sri Lanka national team to a test match at Lahore.
---