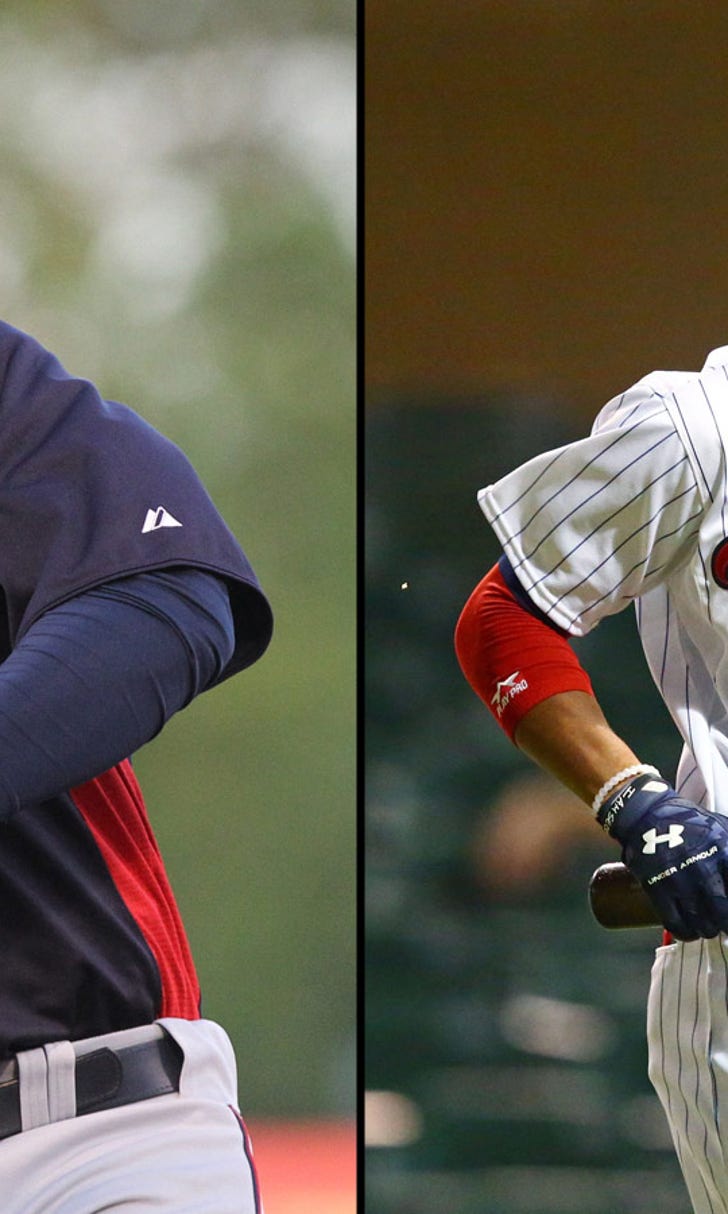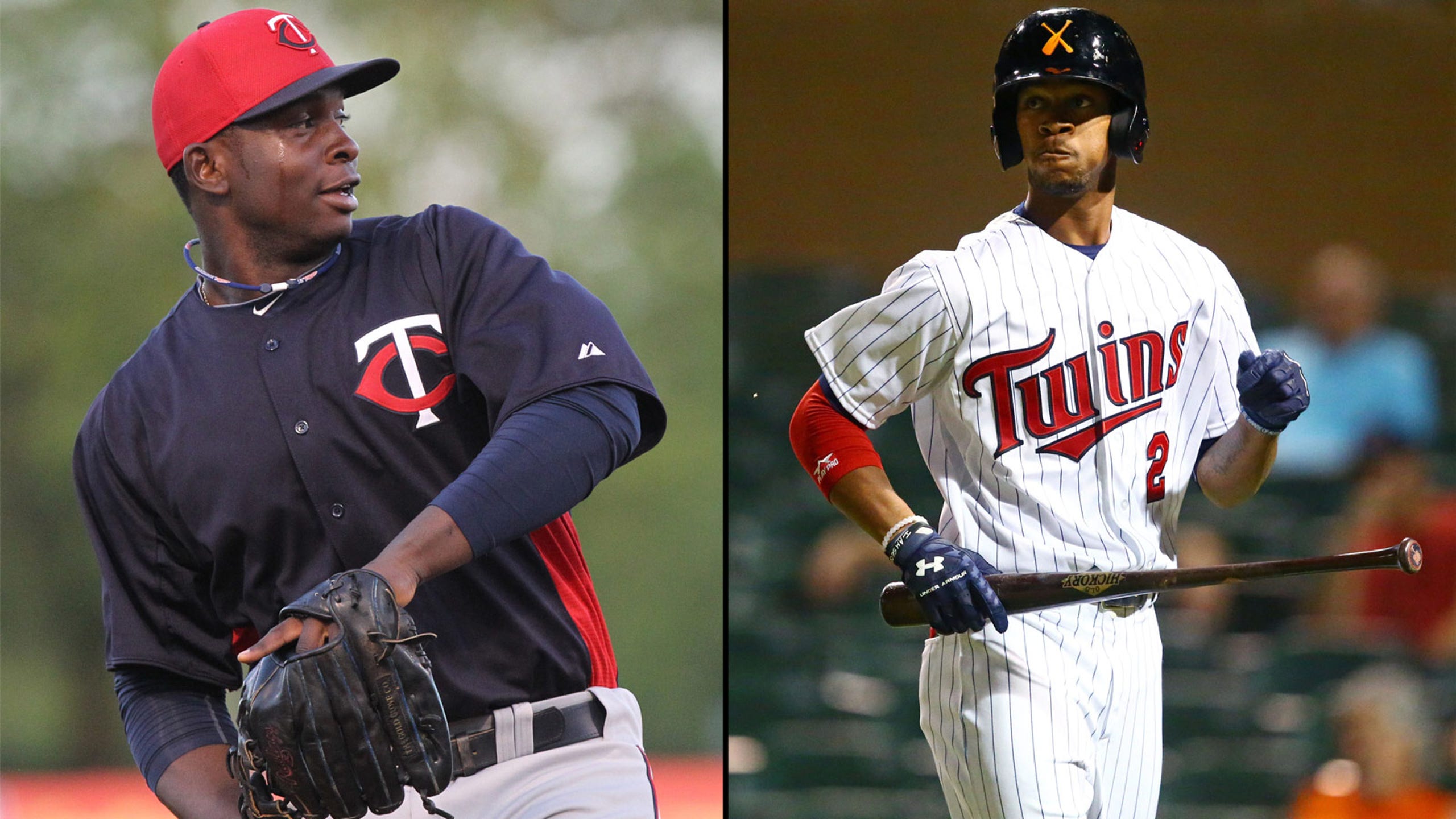 Prized Twins prospects Buxton, Sano hope to stay healthy and produce
BY foxsports • February 10, 2015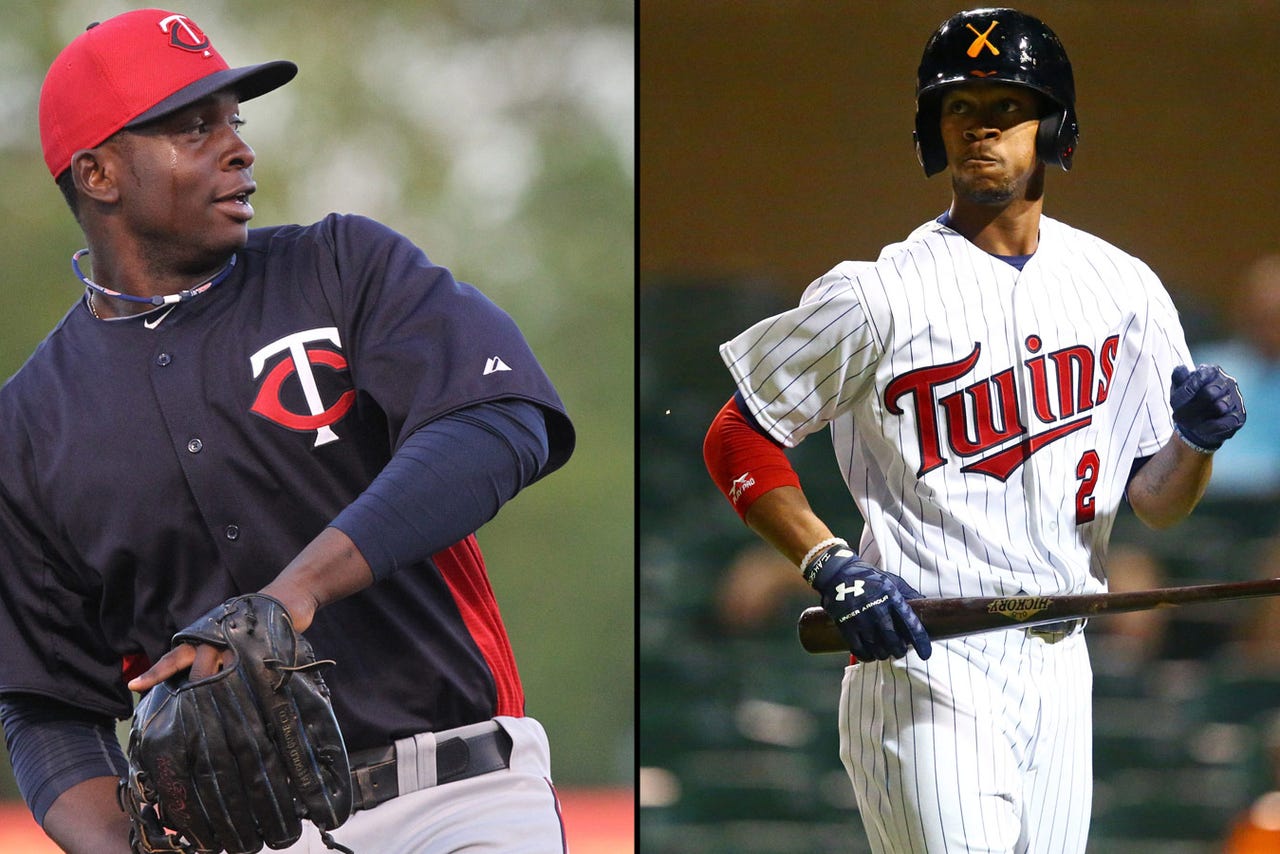 MINNEAPOLIS -- The 2014 baseball season was a complete loss for Miguel Sano, the Minnesota Twins' prized third base prospect. It was almost as big of a letdown for Byron Buxton, viewed by many as the top prospect in the game and a player the Twins hope will be roaming center field for a long time to come.
Both Sano and Buxton were shelved by injuries last season. Sano experienced elbow trouble in the winter and eventually spring training and wound up having Tommy John surgery on his right elbow last March, forcing him to miss the entire year. Buxton, meanwhile, had numerous maladies that limited him to 31 minor-league games. First it was a wrist that gave Buxton problems on and off for much of the year. Then came a season-ending concussion that occurred in Buxton's first and only game in Double-A, when he collided with a teammate in the outfield.
Sano spent most the year in Fort Myers, Fla., rehabbing his elbow. Buxton did the same for much of the season, living in his apartment as he rehabbed his wrist at the Twins' facilities in town. In doing so, the two uber-prospects developed a friendship that grew as the duo went fishing together whenever they weren't rehabbing.
While Buxton tops Sano on every prospect list -- he was recently named the No. 1 prospect for 2015 by Baseball Prospectus -- he admits Sano is the better fisherman of the two of them.
"He got me on that," Buxton said.
As the big-league club has suffered four straight 90-loss seasons, Twins fans have been clamoring for both Buxton and Sano for the past several years as two glimmers of hope. Buxton, a five-tool outfielder, was the No. 2 overall pick in the 2012 draft and has thrived at every minor-league level, hitting .294 with 74 stolen bases and 171 runs in 216 games. Sano, a native of the Dominican Republic who signed with the Twins in 2009, has exhibited raw power throughout the minors and hit 30 home runs in 2013, causing Minnesota fans to salivate as they eagerly await his arrival.
There's a chance the big-league debuts of one or both of the two could have taken place in 2014 if not for injuries. Sano likely would have started the year at Double-A New Britain, where he spent the second half of the 2013 season. And although Buxton started a level below that at High-A Fort Myers, he did eventually ascend to Double-A -- albeit briefly.
Now the hope in Minnesota is that both of these 21-year-old prospects might debut in 2015. It's a long shot that either will break camp with the major-league club out of spring training, but a midseason callup is possible.
"My goal for this year: be in the middle of the lineup," Sano said at TwinsFest last month, referring to Minnesota's lineup, not a minor league one. "God, he gives me the opportunity. I can do everything for now. I need to be healthy. I need to be in the lineup in the middle."
It's easy to think about what it might be like when Buxton and Sano are finally teammates at the major league level. At the same time, it's hard not to think about what could have been if not for injuries that made 2014 all but a wash. The progress of each prospect was delayed by nearly a full season thanks to injuries.
Staying healthy is without a doubt the No. 1 key for both Buxton and Sano in 2015.
"Hopefully I got them all out this year and don't have to worry about it," Buxton said of his injuries. "Basically just come out and have a good spring and hopefully just open some eyes and see where I'm at and see what I need to improve on."
Both players have come a long way in their off-the-field confidence over the last few years. When Buxton was drafted in 2012, his answers to questions were very brief. Now he speaks with much more confidence and has let his personality shine through. The same goes for Sano, whose English has improved dramatically. Though he sometimes needs the help of a translator when talking to the media, he happily answers many of the questions in English.
The big question that neither player has an answer to just yet: When will they be playing together on a major league field? It's something they've certainly talked about together during those months of rehab in Florida -- whenever they weren't debating who was the better fisherman.
"I know during rehab that's basically all we talked about," Buxton said. "We watched a lot of major-league games, but it'll be nothing like playing side by side with him."
"When I hang with him, I got to know him better," Sano said of Buxton. "He's a great person. Great player, too."
Follow Tyler Mason on Twitter
---