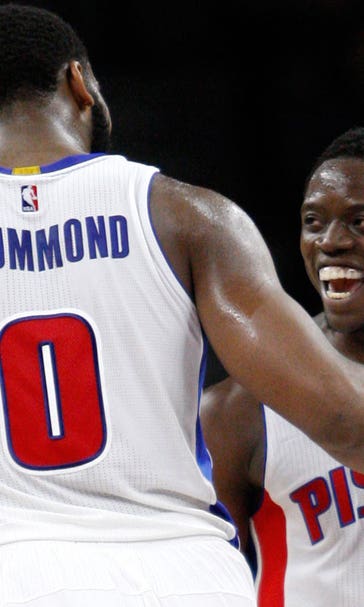 Pistons try to win third straight against visiting Raptors
BY foxsports • March 24, 2015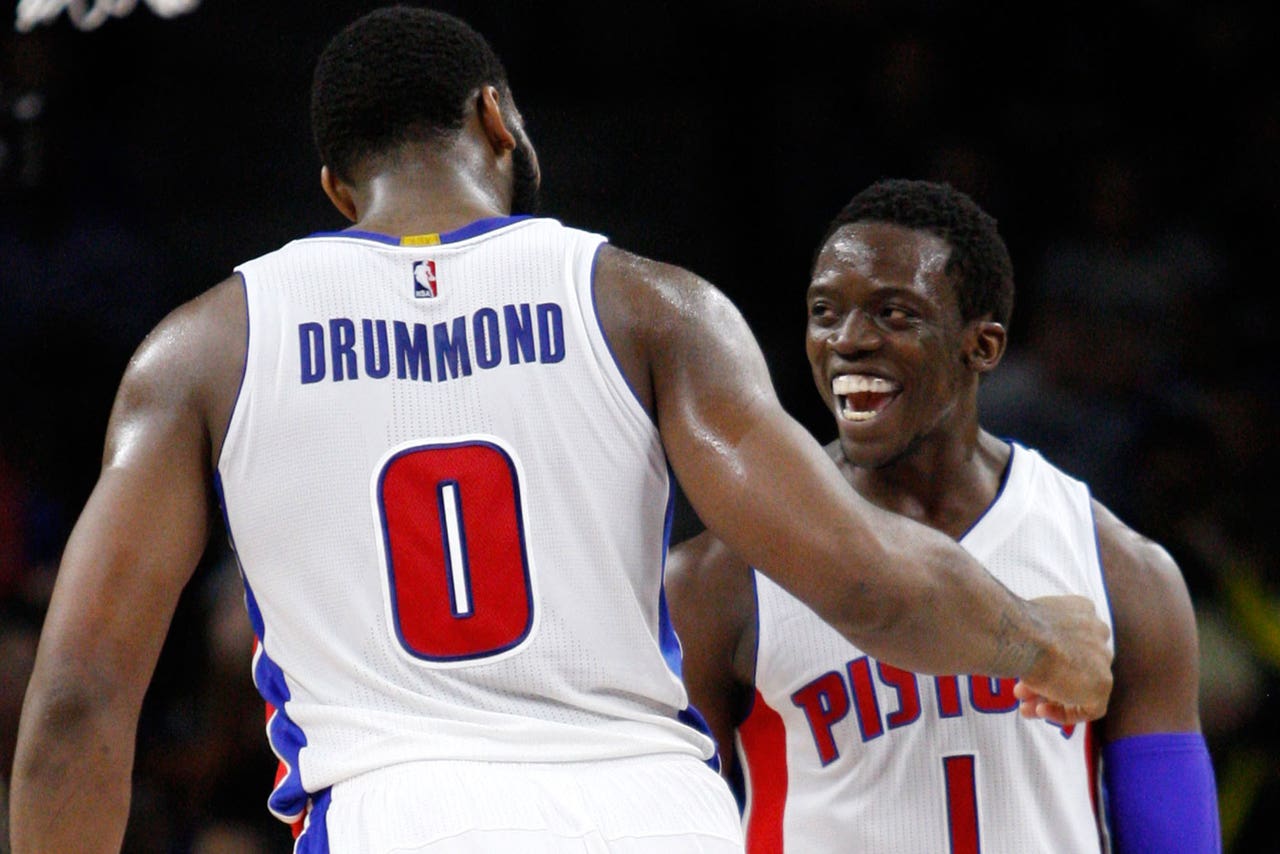 Though Toronto is on the verge of winning back-to-back division titles for the first time, its only focus is to play well heading into the playoffs.
The visiting Raptors can secure the Atlantic crown as early as Tuesday night with a win over the Detroit Pistons (7 p.m. pregame, 7:30 tip-off on FOX Sports Detroit PLUS).
Toronto (42-28) bounced back from Friday's frustrating 16-point loss at Chicago by rolling to a 106-89 victory over New York two days later. In the mix for one of the top 3 spots in the Eastern Conference, the Raptors have won three of four since losing 10 of 12.
DeMar DeRozan scored 23 points and Tyler Hansbrough added a season-high 18 as Toronto shot 52.0 percent in playing its second straight contest without All-Star Kyle Lowry (18.1 points, 6.9 assists per game).
"That's our point guard, one of the leaders on this team," said DeRozan, who has averaged 24.4 points and shot 46.3 percent in 11 games this month. "It's definitely tough when you know you don't have him out there. That's when everybody else has to step up and do a little bit more to help us win."
While it's uncertain if Lowry will play Tuesday, the Raptors appear confident they can improve during these final weeks of the season by continuing to progress on the defensive end.
Toronto has held half of its last six opponents to fewer than 100 points after yielding an average of 109.6 over a 1-6 stretch.
"It doesn't matter (the opponent), just as long as we are doing the right things defensively," said Toronto coach Dwane Casey, whose team used a 12-0 fourth-quarter run to pull away Sunday. "We played with force on the defensive and that that's going to carry over no matter who you play."
Toronto, losers of eight of 10 on the road, has held the Pistons (26-44) to 96.3 and 42.1 percent during a three-game winning streak at Detroit. The Raptors opened the season series with a 110-100 win there Dec. 19 then split the next two at home.
DeRozan scored 25 in a 114-110 victory Jan. 25 in his only matchup against the Pistons this season. He's totaled 51 points and shot 20 of 39 in his last two at Detroit.
Though the Pistons are 12th in the East and appear set to miss the playoffs for a sixth straight season, they've won three of four since dropping 10 in a row.
"Totally cliche when you are as far back as we are with 12 games to go to talk about playoffs," coach Stan Van Gundy said. "We'd have to go on a huge run and probably win 11 of 12, so we are just worried about the next game."
Kentavious Caldwell-Pope scored seven of his 27 in overtime, Andre Drummond had 18 with 22 rebounds and Reggie Jackson added 17, 11 assists and nine boards as Detroit even helped the Raptors move closer to the Atlantic title with Sunday's 105-97 win at Boston.
Pope has averaged 21.5 points and shot 52.4 percent in the last four games.
Teammate Greg Monroe, who totaled 43 points and 26 rebounds in the last two games with Toronto, could return after missing four straight with a knee strain.
---