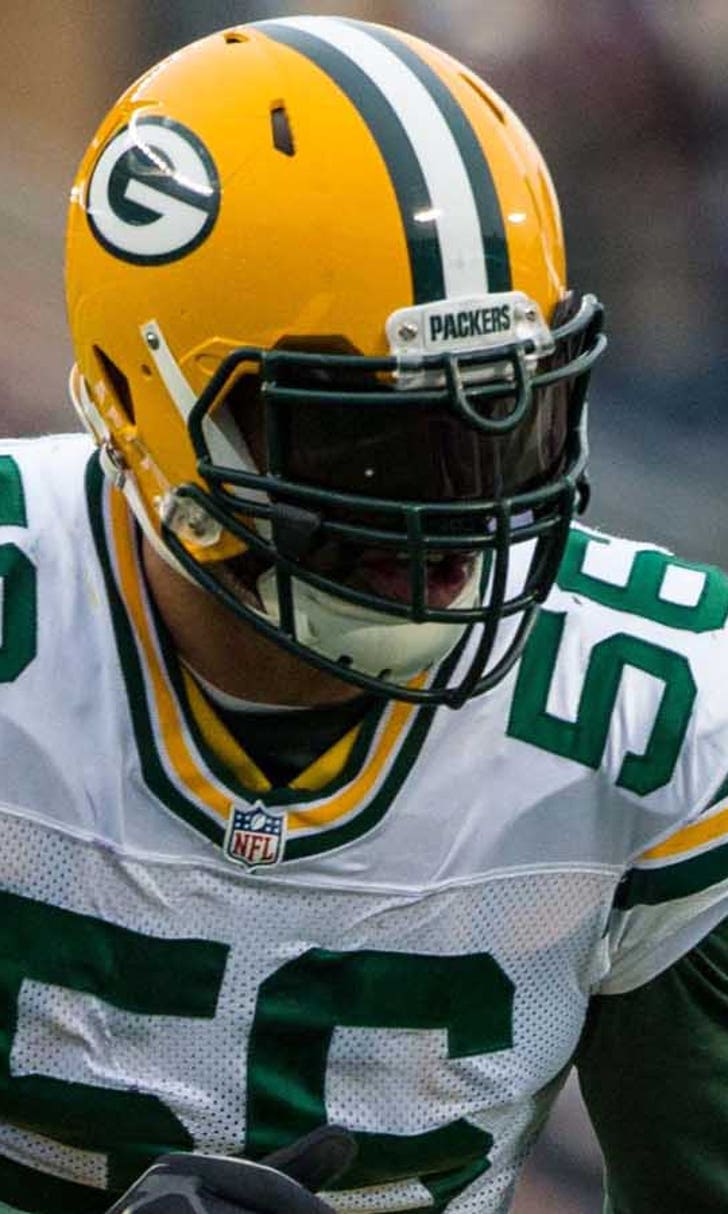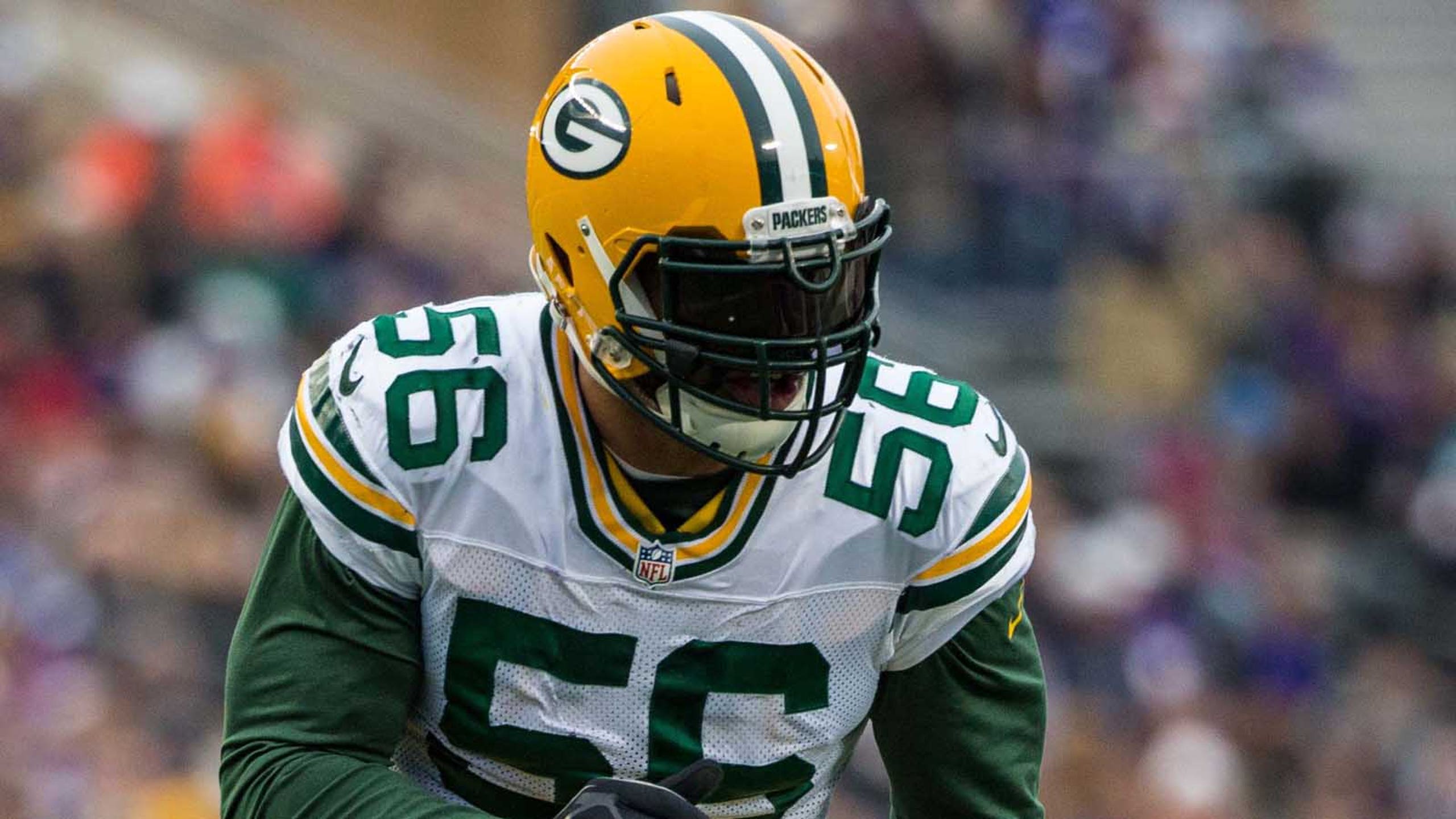 Peppers not looking ahead, but says Packers have championship feel
BY foxsports • December 12, 2014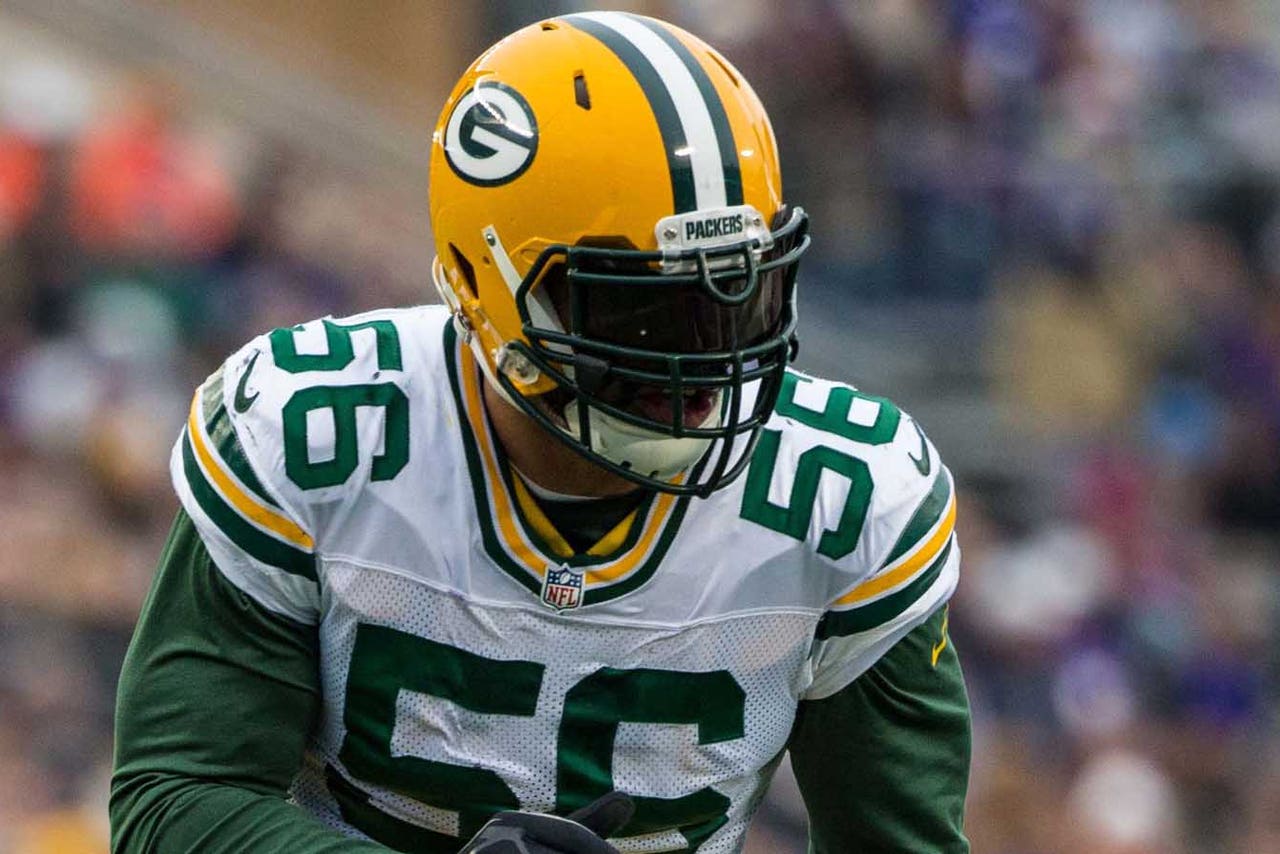 GREEN BAY, Wis. -- Julius Peppers isn't ready to play the what-if scenarios. The reserved 34-year-old veteran has learned throughout his 13 NFL seasons to not get ahead of himself. Focus on the next game, win the next game and make sure everyone else is equally as dialed in to what's important. That's Peppers' modus operandi.
The only thing left for Peppers to accomplish in a career that will likely result in an induction to the Pro Football Hall of Fame one day is a Super Bowl ring. It didn't take him long to reach a Super Bowl, doing so in his second year with the Carolina Panthers. But that was the 2003 season, with Peppers' Panthers losing to the New England Patriots two weeks after celebrating his 23rd birthday.
Now midway through the fourth quarter of his first season with the Green Bay Packers, Peppers isn't looking a moment past the upcoming game Sunday against the Buffalo Bills. There have been too many disappointments in the past decade for him to do it any differently. He had one particularly close call in 2010 when Peppers' Chicago Bears lost in the NFC Championship Game to Green Bay.
But with the Packers 10-3 and looking every bit like a Super Bowl-caliber team, it's fair to wonder whether achieving that ultimate goal would be Peppers' ride-off-into-the-sunset conclusion to an incredible career.
"That's waaaay down the line," Peppers said. "That's a couple of months away."
While it's actually only 50 days away, Super Bowl XLIX will be played exactly 11 years after Peppers lost in Super Bowl XXXVIII.
"Right now the only thing I can focus on is getting a win Sunday at Buffalo," Peppers said. "That's as far as I can allow my mind to go."
Peppers has felt like there's been something unique about this year's Green Bay team since the day he met with his new teammates this past offseason. While he doesn't want to make plans to have himself in Arizona on Feb. 1, 2015, he believes this group has what it takes to be there on that day.
"When I first got to this team, saw the personnel, saw the coaches and more importantly saw the chemistry of these guys, saw how people worked around here, I always had a special feeling about this team," Peppers said. "We're in a good position where the goal is -- the ultimate goal, we know, is to win the championship. We've gotten ourselves in a pretty good position where, if we go out and take care of our business and finish things off right, we can do what we want to do."
Peppers has had this feeling once before. It was in 2008, a season in which Carolina went 12-4.
"It was a similar situation to this, we were very dominant at home, we went 8-0 at home," Peppers said. "It was a special feeling. We ended up falling short to Arizona that year, but the thing about that team was the chemistry. Guys really playing for one another, trusting one another. That's the similarity to this team -- the trust and the chemistry and the bond amongst the teammates."
Peppers has had a role -- an expanding role, recently -- in building the chemistry on the field and in the locker room. When Peppers first arrived, he wasn't a vocal leader. He was trying to show the younger players the right way to do things through his actions. That's shifted now, though.
"As I got to know these guys better and felt more comfortable talking to them, talking around them, it got to a point where I didn't mind stepping up and forcing my opinion," Peppers said.
Before the Packers' Week 10 home win over his former Bears team, Peppers delivered a pre-game speech that head coach Mike McCarthy described as "clearly the best one we've ever had." However, while that was a notable moment, it was all the way back in training camp -- "when things got real," Peppers said -- that he started involving himself as a vocal leader.
From a physical perspective, the ultra-durable Peppers is benefitting from playing outside linebacker this season rather than what he had always done previously as a defensive lineman.
"I don't want to say it's easier to play, but it's not as physical, it's not as much contact throughout the course of the game as a true defensive end," he said. "It's a little more dropping (in coverage) and you're not as much in the action with plays away from you. I notice that I haven't been as sore throughout the week."
Peppers added that "the practice schedule isn't that rough," which is a compliment to McCarthy's new weekly routine that never has players on the field three days in a row.
Peppers' sack production is down -- if he finishes with his current 5.0 sacks, it'd be the second-fewest of his career -- but he has two interceptions, both of which he returned for touchdowns. He's also the Packers' second-highest-rated defensive player based on the ProFootballFocus system.
As the Packers near the regular-season finish line, Peppers has taken it upon himself to make sure all of his teammates don't slow down.
"As one of the leaders on this team and one of the older guys -- the oldest guy, and one of the veteran leaders on the team, I think there comes a time where you have to point out certain things to some of the younger players, and this is one of those weeks," he said. "We've got to raise the focus, we've got to raise the sense of urgency.
"Now is the time we need to step on the gas and not let off of it."
Peppers noted the possible distractions that are out there right now, including the holidays and family in that list. He believes it helps limit the distractions by being in the NFL's smallest city, but that doesn't eliminate them entirely.
Regardless of whether a Super Bowl victory would change Peppers' current plan to continue his career, the most important thing to him is making sure he's not the only one with sights clearly set on reaching that final NFC/AFC showdown.
"Nothing else is important," Peppers said. "Winning should be important to everybody, not only me because I'm getting older than these guys."
Follow Paul Imig on Twitter
---