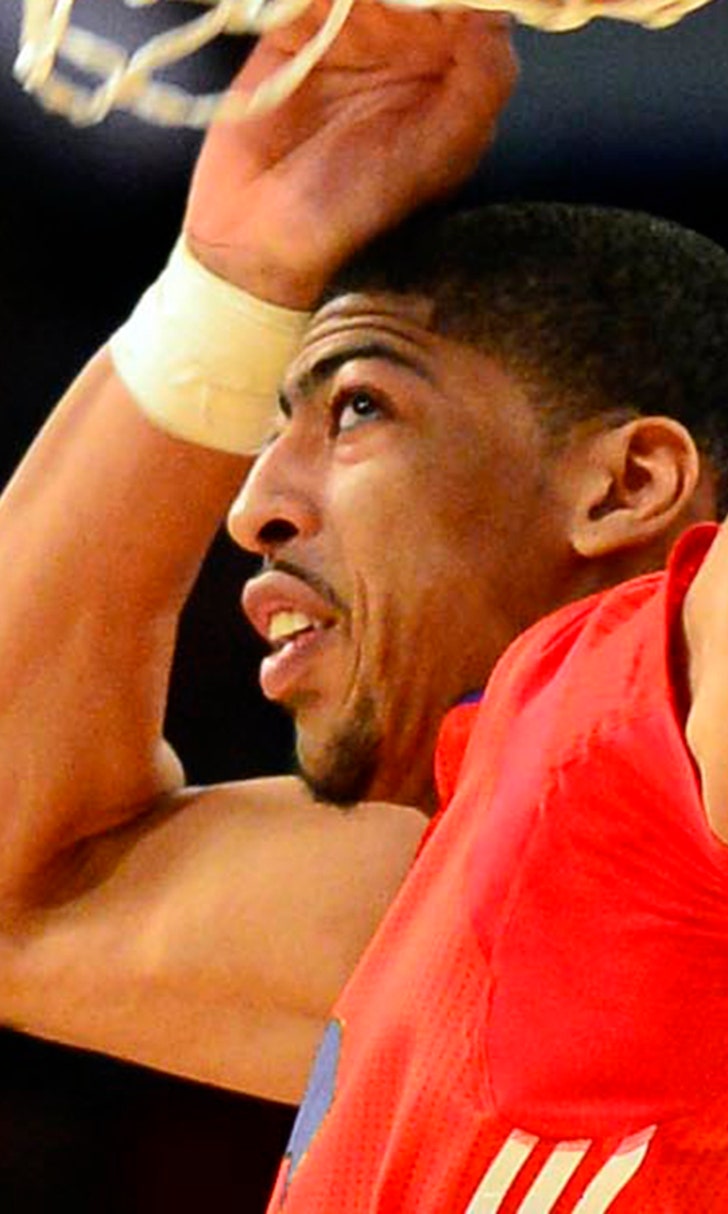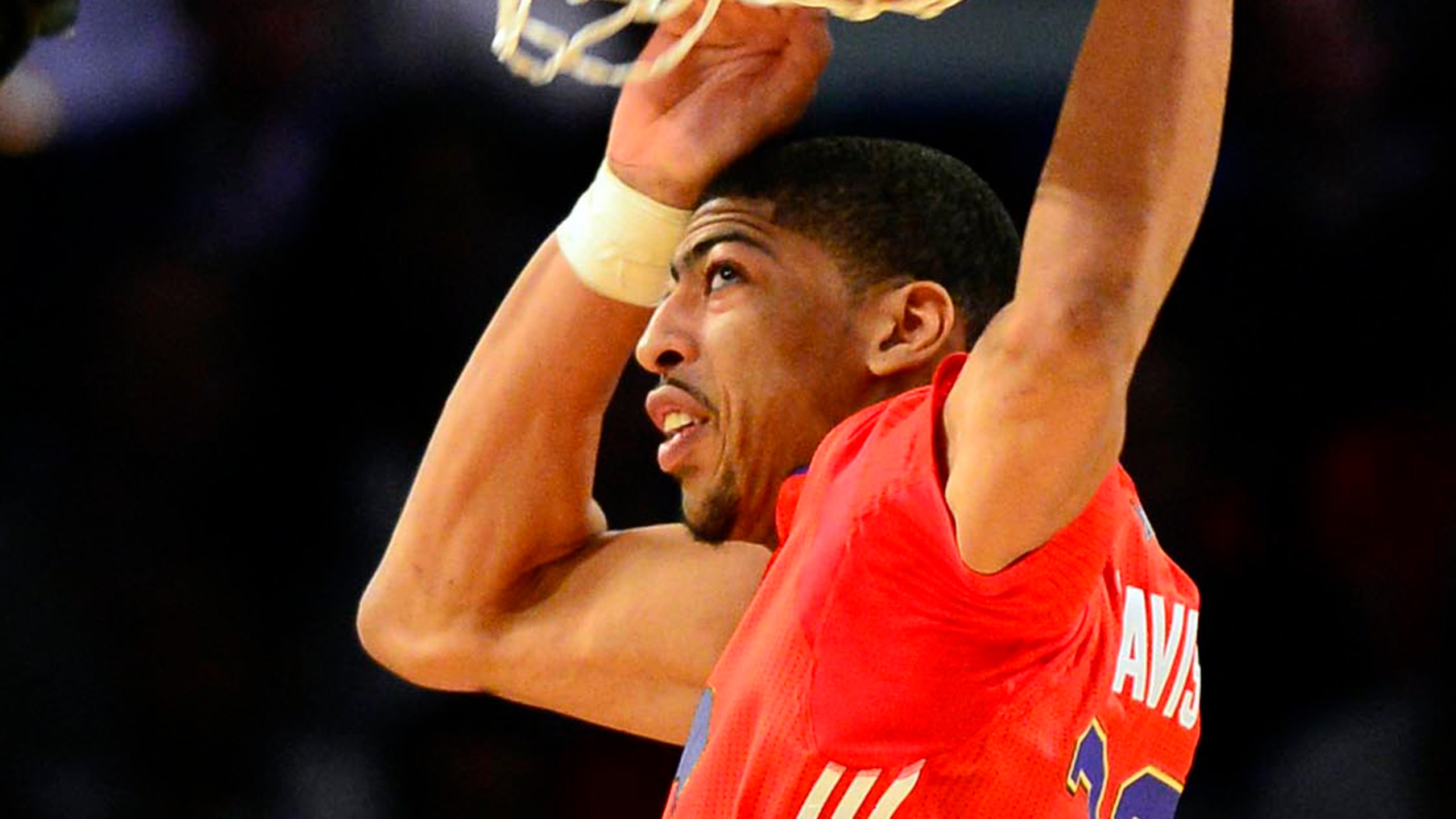 Pelicans' Davis relishes inaugural All-Star experience
BY foxsports • February 17, 2014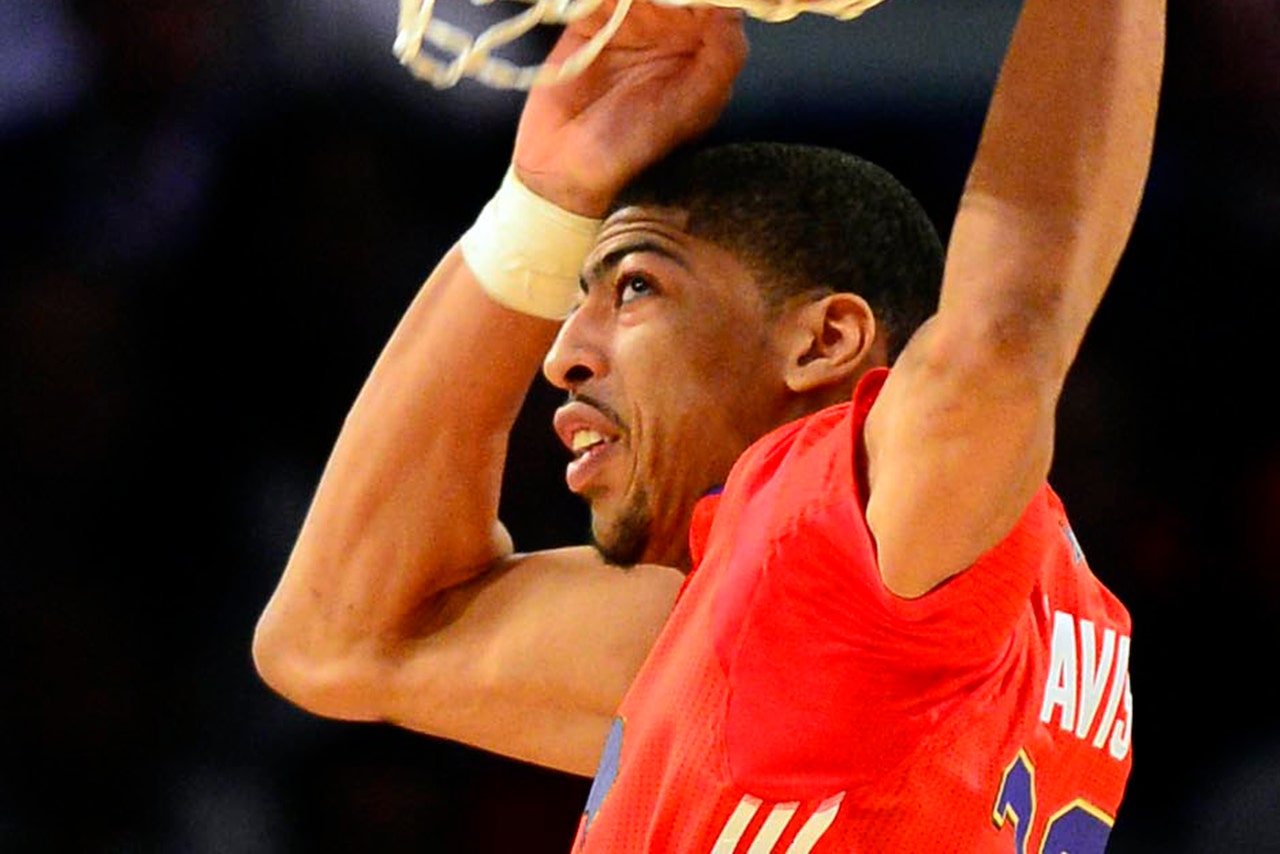 This past All-Star weekend was an unforgettable experience for Pelicans star sophomore forward Anthony Davis.
In what will no doubt be the first of many All Star experiences, Davis both sparkled and learned he has room to grow.   
One of the many elements that made this maiden All Star voyage so special for Davis, he was undoubtedly the hometown favorite.
"It being here in New Orleans," Davis said. "I didn't have to fly anywhere. I just went 10 minutes up the street. A lot of fans were supporting me, everybody was behind me. I'm just glad it was here. For my first All-Star to be here in New Orleans, I will always remember that."
Davis was admittedly a bit nervous to play surrounded by the league's greatest names, but he showed presence and maturity, stepping up and sinking a 20-foot shot just 12 seconds after he checked into the game.
"I didn't think I was going to be that nervous," Davis smiled. "The other guys told me, 'Don't shoot a jumper on your first shot.' I didn't want to shoot it, but I thought, 'I'm too open and nobody is running out to me, so I've got to shoot it.' Millions of people are watching. I'm just glad I hit my first shot."
In all, Davis scored 10 points, missing only one attempt from the field. In just 10 minutes of action, the second-year pro also had two steals in the Western Conference's 163-155 loss to the East.
"It was fun," Davis said. "Guys just kept telling me to have fun. All-Star week is about having fun. It was great. The city was behind me, my family was behind me. I had a great time."
The youngest 2014 All Star logged only ten minutes on the court Sunday night, but that gave him time to watch and learn.
"I was cheering my team on. I wasn't mad. I just wanted to win, actually," Davis said. "It was fun. It was a fun experience for me. First All-Star. Second year. I wasn't going in expecting to play a lot of minutes. I just wanted to enjoy it all."
The first half of Sunday night's game set a new offensive record for the West, as they poured in 89 points, the most in All-Star Game history. Davis joked that the high-scoring affair wouldn't have gone over very well with the Pelicans head coach, the defensive-minded Monty Williams.
"Early in the second quarter, it was like 52-50. Coach would kill us if we let a team do that," Davis said. "It was amazing. These guys can put the ball in the basket. It was fun to watch."
---