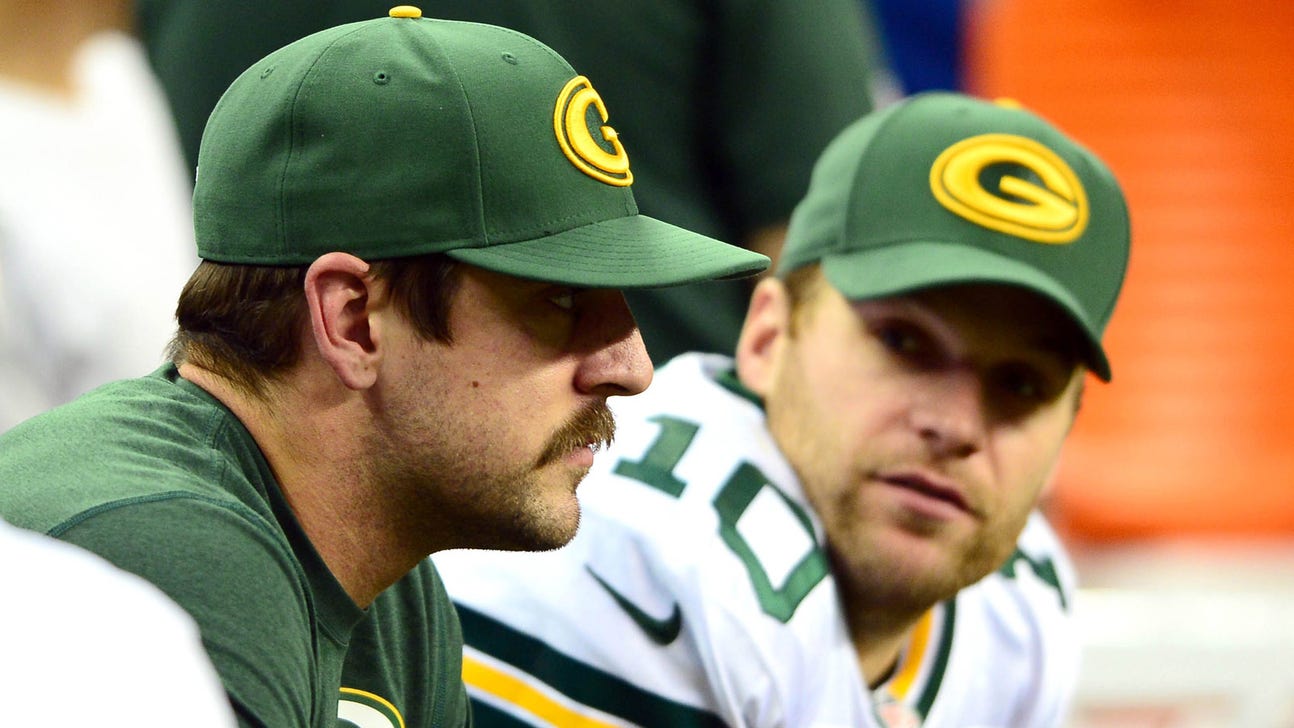 Packers: 'In our best interest' to sit Rodgers vs. Cowboys
Published
Dec. 13, 2013 1:59 p.m. ET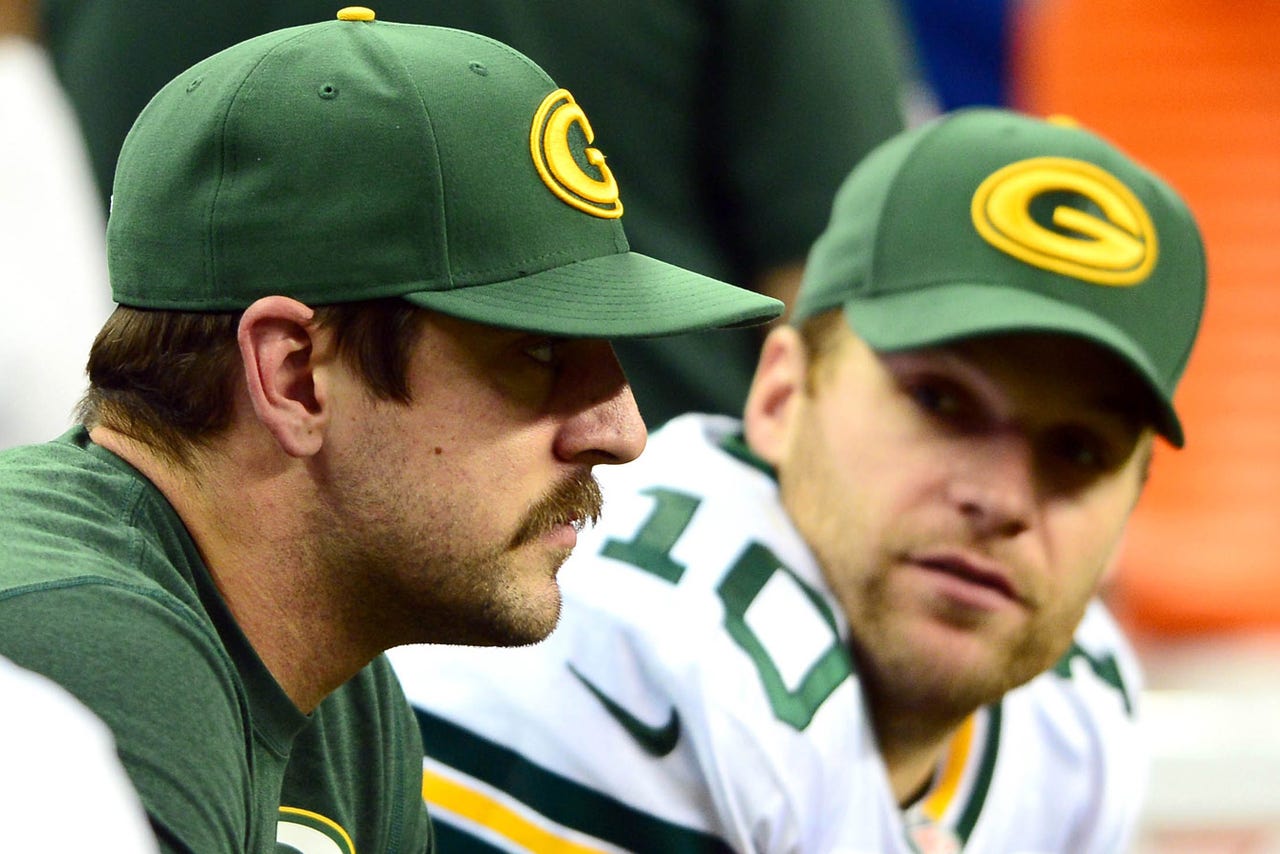 GREEN BAY, Wis. -- Aaron Rodgers believes he's ready to
play, but the Green Bay Packers' medical staff didn't agree. When it came to
the final decision on Rodgers' status for Sunday's game, the medical staff won
out, forcing the Packers to officially list their star quarterback as out
against the Dallas Cowboys.
"Frankly, it's been a difficult morning going through
the conversation with Aaron and Dr. (Pat) McKenzie," coach Mike McCarthy
said. "(Rodgers) feels like he's ready to play. He's had a good week of
preparation. He's very disappointed. He's frustrated. But speaking with Dr.
McKenzie, this is the right decision."
Rodgers is less than six weeks removed from breaking his
left collarbone, an injury that often takes between 6-to-8 weeks to fully heal.
Rodgers has been practicing in a limited fashion for the past couple weeks, but
the risk of further injury was obviously too great for Green Bay to sign off
on.
However, McCarthy revealed that Rodgers did not have a scan
of his collarbone Friday. Therefore, the last time that a known scan on Rodgers
was done was Dec. 3.
"The hurdle that I know Aaron wanted to get over, he
achieved it this week," McCarthy said. "He feels really good. He felt
like he was ready to play. But listening to all of the conversations, all of
the facts and evaluation, it's in our best interest as a football team, as an
organization, for Aaron not to play in this game."
With the five-year, $110 million extension that Rodgers
signed last offseason keeping him with the Packers through the 2019 season,
Green Bay has millions of reasons to be cautious.
"I'm definitely OK with it," McCarthy said of the
decision to sit Rodgers. "And frankly, I think if Aaron was asked the
question, he wants to play. He feels he's ready to play. Based on what he's
accomplished physically and what he was able to do at practice on Wednesday and
Thursday, he's ready to go.
"Hey, it's not the easiest thing to sit there and tell
your franchise quarterback he can't play in the game when he wants to play in
the game. This is clearly a decision that's made in the best interest of Aaron
Rodgers."
Rodgers previously said that he felt pain after practicing
on Dec. 4, but in his comments this week, that pain level had reduced.
"I feel a little better than last week," Rodgers
said Thursday. "Another week, to be able to relax over the weekend I think
helped, and I'm feeling a little bit better out there."
Rodgers said he was holding out hope to play Sunday, but he
added that he would need the majority of the starter's reps in Friday's
practice in order to make that happen. But it was backup Matt Flynn, not
Rodgers, who got all of the work with the starting offense Friday.
"I thought Matt had his best practice today of the two
weeks of full preparation," McCarthy said. "(Thursday) was not our
best practice as a football team, but I thought Matt Flynn was very sharp
today, and he obviously took all of the reps."
This will be Flynn's third consecutive start. He signed with
the Packers on Nov. 11 and become Green Bay's fourth starting quarterback this
season. After Rodgers' injury, the Packers originally turned the offense over
to Seneca Wallace, but he suffered a season-ending groin injury in his first
series as the starter. Then, Green Bay went to its former practice-squad
quarterback, Scott Tolzien, but he was benched midway through his second start
in favor of Flynn.
Flynn struggled in his first start, a blowout loss on
Thanksgiving in Detroit. He was much improved 10 days later, though, completing
75 percent of his passes in a win over Atlanta.
"My mindset all week has been that I'm going to
start," Flynn said Friday. "That's been my mindset, so it doesn't
really change anything (with Rodgers officially out). Just keep preparing, make
sure -- our physical work's kind of in the bag, so just mentally I'm going over
the game plan, understanding it a little bit more. Just making sure I'm 100
percent on everything that we're trying to accomplish."
Since Rodgers' injury, the Packers have a 1-4-1 record. With
a 12.4 percent chance at making the playoffs, Green Bay (6-6-1) needs to win
its final three games and have the Detroit Lions (7-6) lose at least one more
game. The Chicago Bears (7-6) also have to lose at least one of their three
games, as the Packers only shot at playing in the postseason is to win the NFC
North.
---