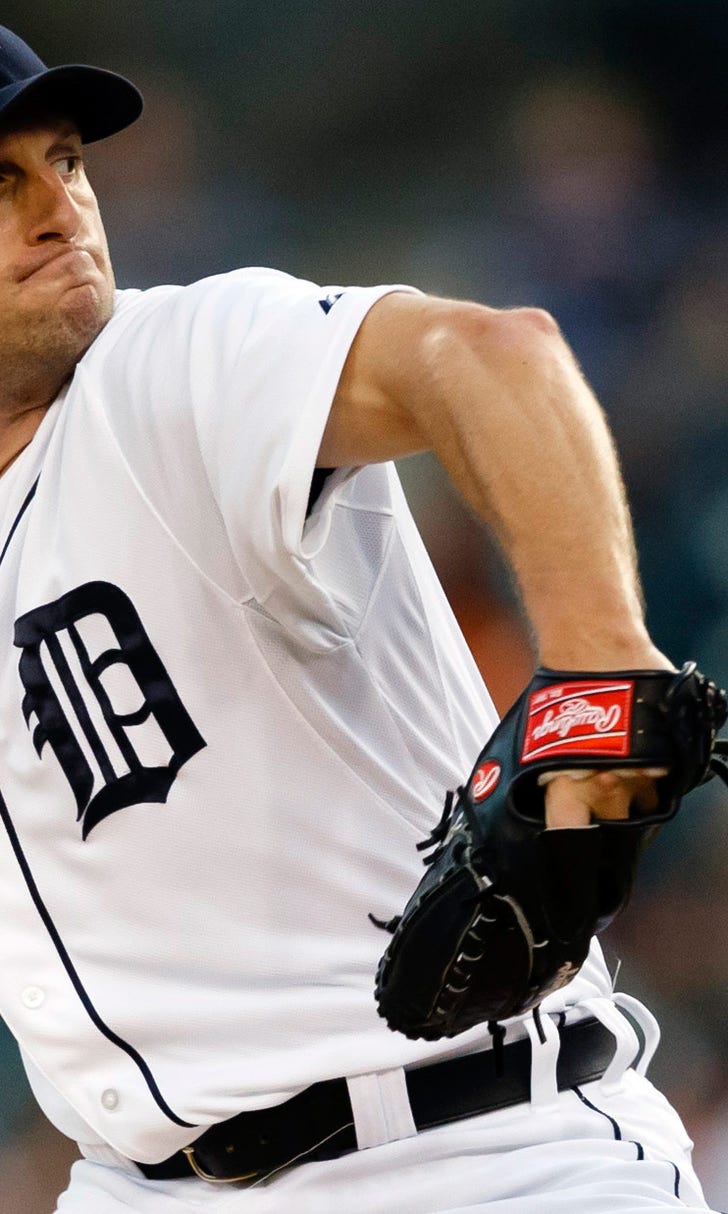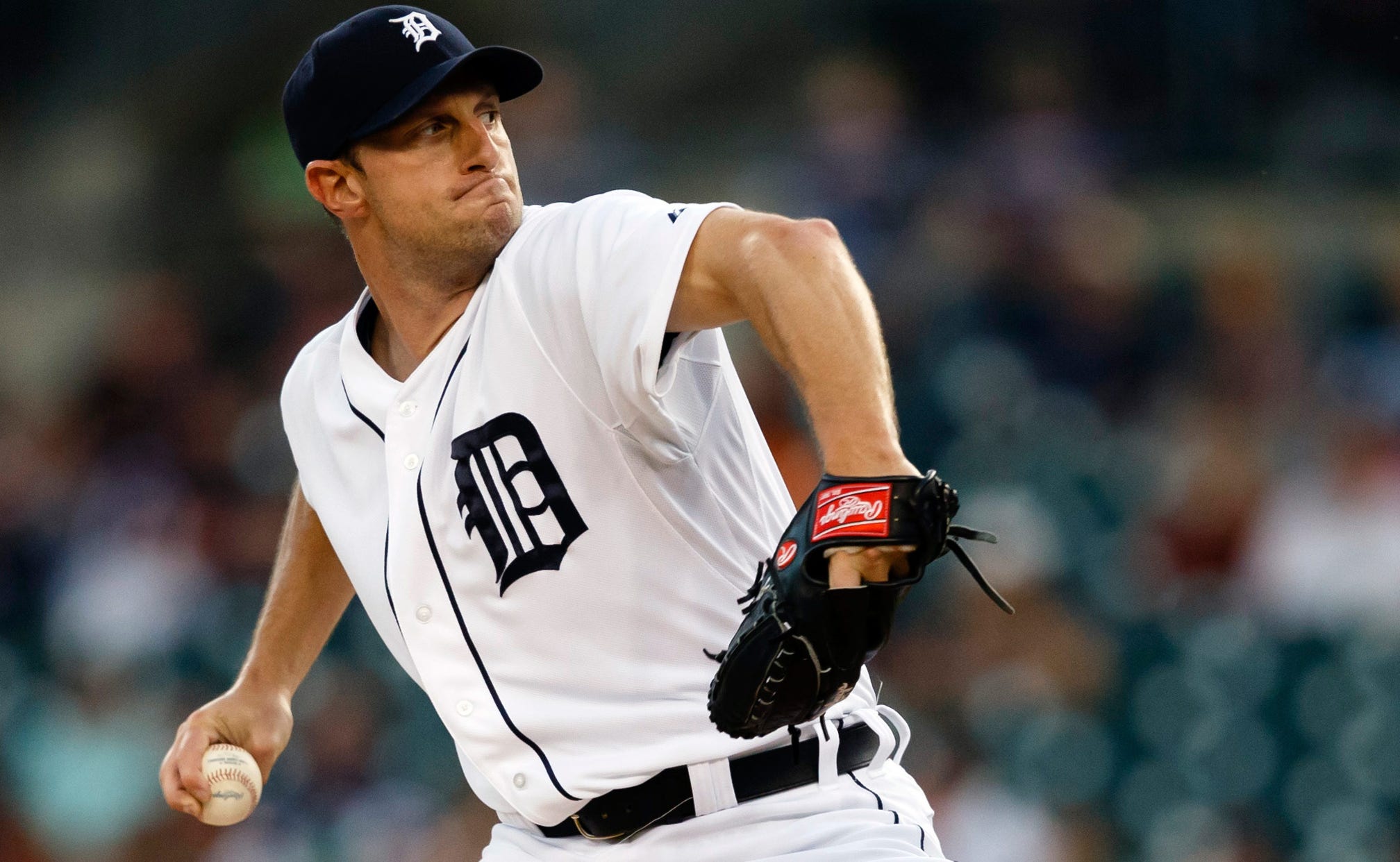 Notes: Tigers' rotation set for ALDS, roster not due to Davis' injury
BY foxsports • September 30, 2014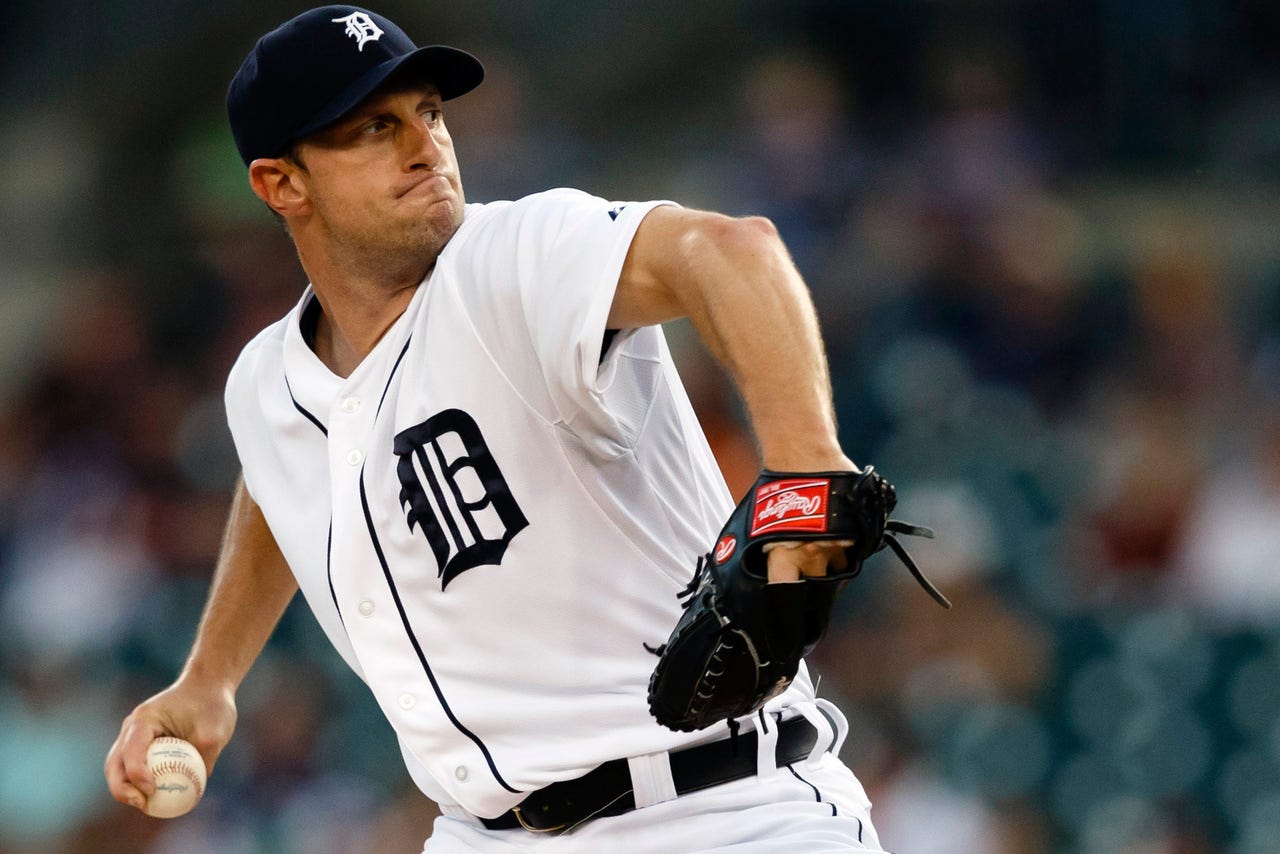 DETROIT -- As he did last year in his Cy Young-winning season, Max Scherzer will start Game 1 of the ALDS against the Baltimore Orioles.
"It's going to be fun," Scherzer said in the Tigers' clubhouse Tuesday. "You work so hard to be in this position to get to this point of the year and everything matters now. Every pitch, every out, every batter. There's nothing like it. It should be really fun, considering it's going to be in Baltimore."
Tigers manager Brad Ausmus announced that Justin Verlander, David Price and Rick Porcello were set to go for Games 2, 3 and 4, respectively.
"There's a lot of things that go into it," Ausmus said. "You can look at it from any number of angles, you can look at it from postseason performance, you can look at it from how they pitched against the Orioles, you can look at it about these guys having tons of innings. Maybe the extra day of rest for David'd be good. Pitch Verlander game three, now you're really stretching him out, he hadn't pitched in a while. You could slice this up a lot of different ways."
One factor is that the Orioles are known for the long ball. They're the only team to hit more than 200 home runs this season.
Scherzer, Verlander and Porcello have each allowed 18 home runs this season. 
Price has given up a career-high 25 this year, so it would make sense to have him pitch at Comerica Park, with its larger dimensions.
The good news for Scherzer is that slugger Chris Davis will not play in this series due to his suspension. Davis is 7-for-17 (.412) with a home run and two RBI against him.
The bad news for Scherzer is Nelson Cruz and Adam Jones will be playing.
Cruz is 8-for-21 (.381) with a double, a home run and four RBI against Scherzer, while Jones is 9-for-18 (.500) with two doubles, a home run and two RBI against him.
"First and foremost, they're really good fastball hitters," Scherzer said. "They have the bat speed to be able to catch up to anything so that's always a challenge. Plus, they're always aggressive so throughout the whole at-bat, you really gotta be executing your pitches. Those two guys, you really respect what they can do at the plate."
Ausmus said starting Scherzer in Game 1 was easier than deciding between Verlander and Price for Games 2 and 3.
"He's been our best pitcher," Ausmus said. "Actually, he was kind of lined up for Game 1 anyway. Had we had to play the Royals (in Game 163), Verlander would've pitched that game, and then Max would've pitched the Wild Card. He's had the best year."
REST OF ROSTER NOT SET DUE TO DAVIS
The status of center fielder Rajai Davis remains up in the air, and therefore, the rest of the first-round roster remains up in the air.
Davis left Saturday night's game with a grade 1 pubic symphisis strain and has been doing nothing but getting treatment ever since.
"At this point Raj said he feels better but we're still unsure how he's gonna feel come Thursday," Ausmus said. "So until we know what Raj Davis' status is for the postseason, our postseason roster, including the bullpen, will not be set. So that's gonna be at least 24 hours away."
Ausmus said leaving Davis off the roster entirely is an option, as is putting him on the roster and holding him out a game or two.
"Really, if you have Raj, really the thought process is you probably don't need to pinch hit as much, so you might not use as many bench players, whereas if you don't have Raj, you might need an extra bench player, which cuts into your bullpen," Ausmus said.
Ausmus wasn't sure if Davis would be doing any baseball activity during Tuesday's workout.
"(Monday) I saw him, he said it felt better but I could tell by his voice that it didn't feel nearly as much better as he thought it would," Ausmus said. "(Tuesday) he seemed a lot more optimistic when I talked to him. We're just going to have to wait and see."
Ausmus said he would know more following the Tigers' workout in Baltimore Wednesday.
AUSMUS AND SHOWALTER
Ausmus is in his first year as a big-league manager whereas Baltimore's Buck Showalter just completed his 16th campaign.
Showalter, 58, has managed the New York Yankees, Arizona Diamondbacks, Texas Rangers and the Orioles. His overall record is 1,259-1,161 for a .520 winning percentage.
"I've known Buck for about 25 years," Ausmus said. "When I was a minor-league player in the Yankees system, he was managing in the minor leagues with the Yankees. So I've known Buck for a long time. We don't go to dinner together on a regular basis, but certainly every time we see each other, we talk, say hello."
---