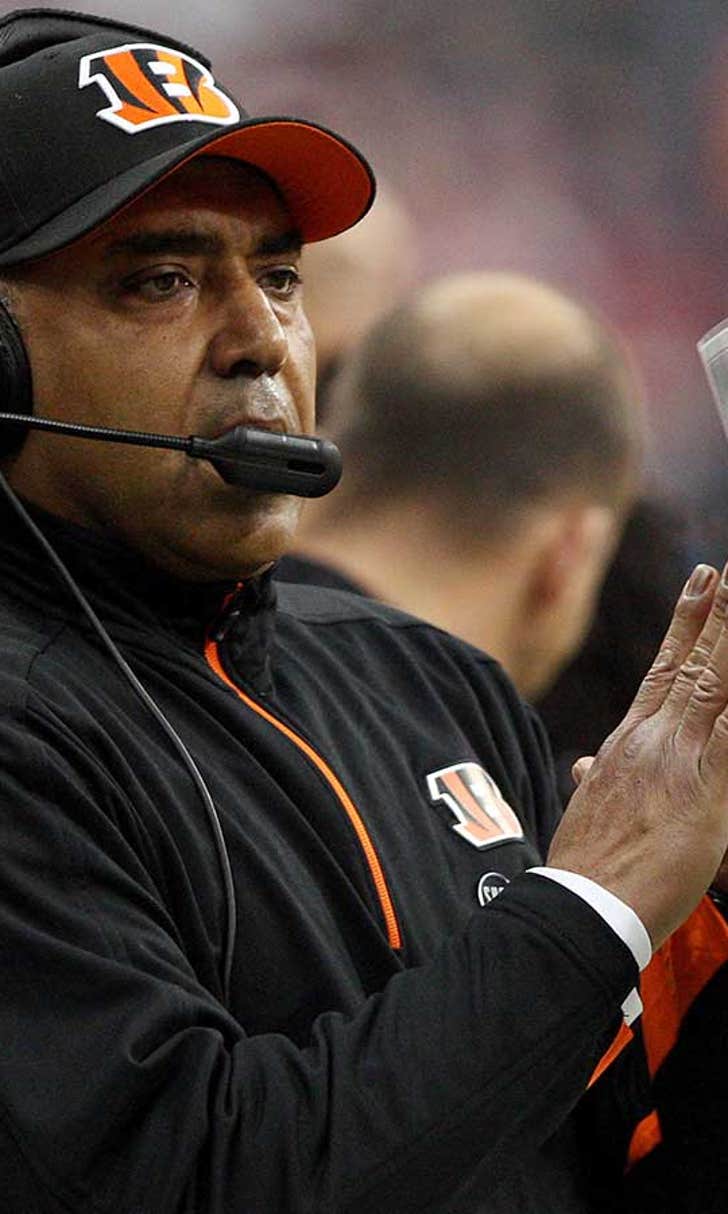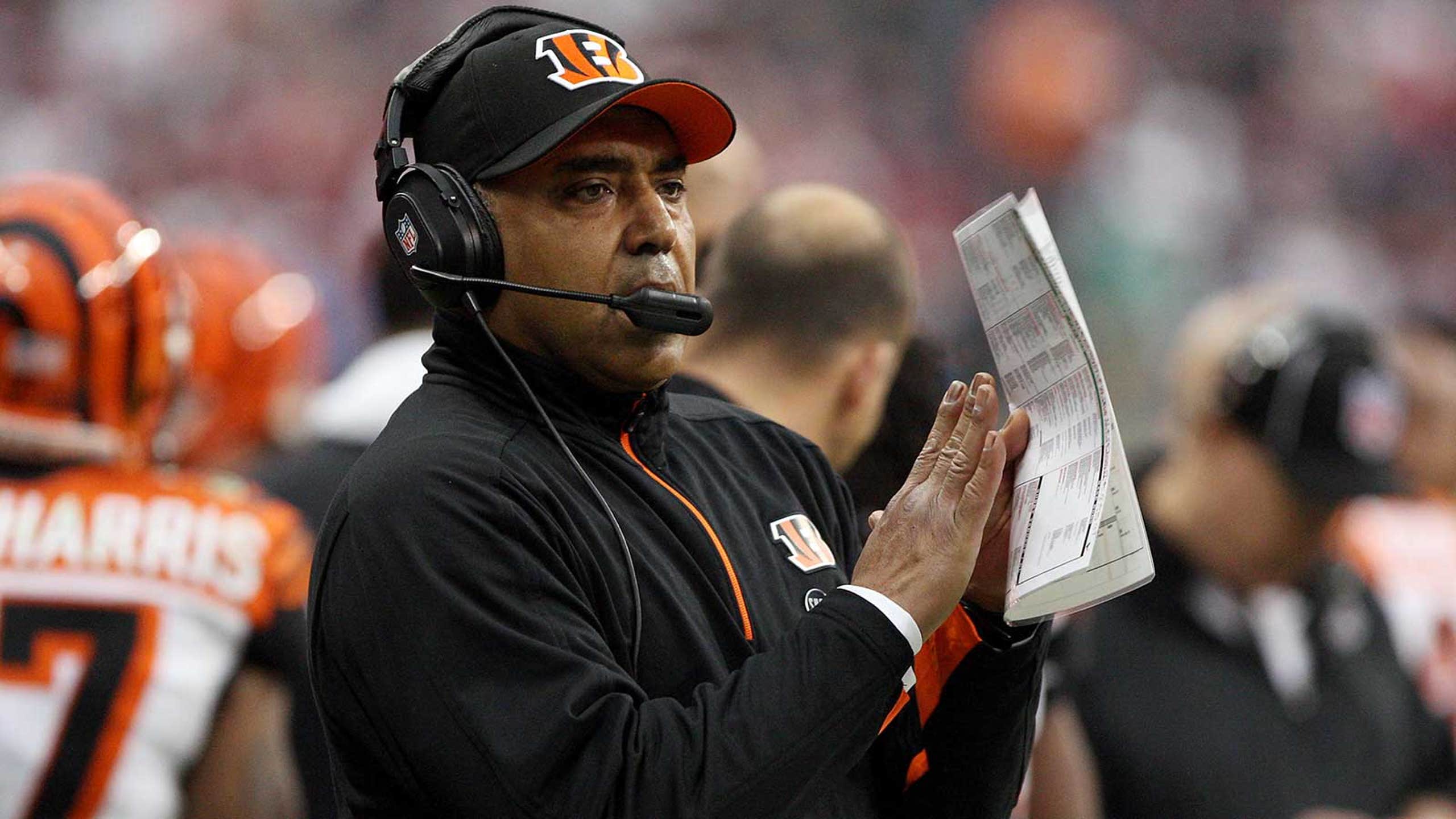 NFL Scouting Combine: Bengals quest for depth
BY foxsports • February 19, 2014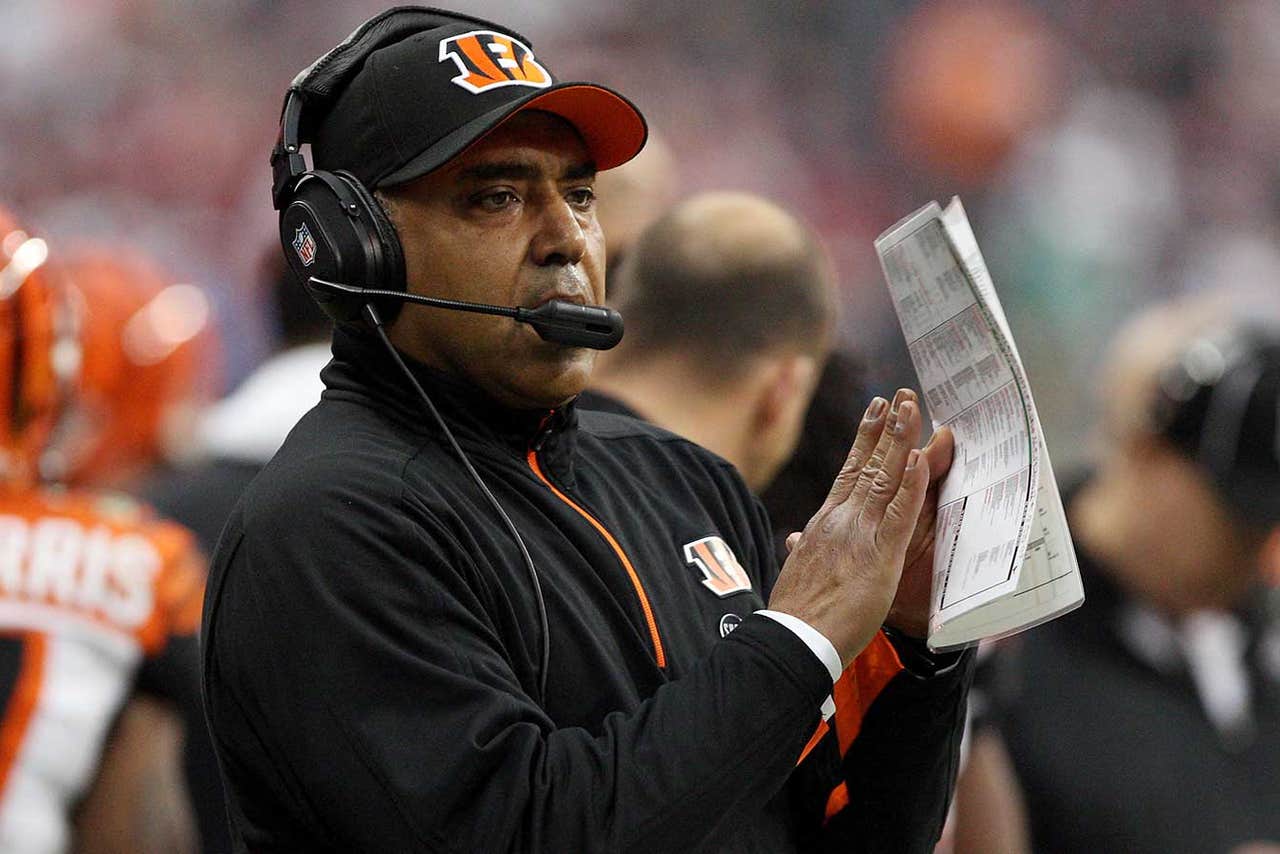 There is a lot of overhyping when it comes to the annual NFL Scouting Combine. Buried in the hyperbole is the foundation of every team.
The NFL has invited 355 college players to Indianapolis this for this year's job fair. Perspective applicants will (for the most part) run, jump, throw and catch for coaches, scouts and front office personnel through next Tuesday. Much will be made about who runs the fastest or jumps the farthest or who decides they don't think it's in their best interest to show all of their talents at this time. It will certainly help some but the combine is just a first step in the draft process.
More important than the physical tests in Indianapolis are the medical exams and interview sessions teams get with players. Bengals coach Marvin Lewis was immediately impressed by Andrew Whitworth when they met in 2006. The Bengals picked Whitworth in the second round and he is a foundation of their team.
There are similar stories throughout the league every year.
While the Bengals have had disappointing Januarys the last three years, they have had impressive Februarys in Indianapolis. The bulk of their roster has come from players they've drafted or signed as an undrafted college free agent, players they've gotten their first real up-close look at the combine.
This year's draft has been pushed back into May. The Bengals have seven picks, one in each round, including No. 24 in the first round. Only two starters from last year are potential free agents -- defensive end Michael Johnson and left tackle Anthony Collins. From the football side of things trying to re-sign would be top priority. Throw in the business side of the NFL, however, and it's likely both will be playing elsewhere next season.
They are why the draft is so important. Johnson was a third-round pick in 2009. Collins was drafted in the fourth round in 2008. They developed into starters and now the Bengals have to be prepared to replace them in the event Johnson and Collins eventually do sign elsewhere.
The Bengals don't have any major holes to fill this offseason because they have drafted and developed players well the past few years but here are some areas of need, in no particular order.
SECONDARY -- A team can never have enough defensive backs. Cornerback Leon Hall is expected to return from a second Achilles tendon tear in three years but despite today's medical miracles that's two more Achilles tears than anyone wants. Adam Jones is coming off his best season and Terence Newman is set to return but they aren't getting any younger. Dre Kirkpatrick made strides last season after a lost rookie season in 2012 but he's far from a finished project. George Iloka, a fifth-round pick in 2012, stepped up and became a consistent starter at safety next to Reggie Nelson but more depth doesn't hurt.
LINEBACKER -- Vontaze Burfict didn't impress anyone at the combine in 2012 but he's a good example of why the combine is just one piece of the draft puzzle. Vinny Rey opened eyes with his ability last season and Rey Maualuga had a nice bounce-back season but he and James Harrison have just one year left on their deals. There is plenty to like about Emmanuel Lamur but he is coming off a shoulder injury and he's never played a full season.
OFFENSIVE LINE -- Should Collins sign elsewhere the Bengals can simply move Whitworth back to left tackle in the starting lineup but there will be a real need to find backups all along the line. Veterans Dennis Roland and Mike Pollak are both eligible for free agency. This will likely be more a Draft Day 3 area but it's still something to watch.
DEFENSIVE LINE -- The Bengals defense starts with its defensive line. Even if Johnson leaves via free agency it is as deep of a position group as the team has. Similar to the secondary, there can't be enough players to chase down quarterbacks. Geno Atkins is coming off major knee surgery and Domata Peko is entering the last year of his career. Brandon Thompson played well while Atkins was out but this is all about depth, depth, depth.
QUARTERBACK -- Andy Dalton is the starter and he's going to remain the starter in 2014 barring injury but he's entering the final season of his contract and it's not an absolute that the Bengals try to extend his deal before the season starts. Dalton has started every game of his career. The Bengals have been lucky that they haven't had to go to their backups in the past three seasons but this would be a good year have someone drafted just in case.
---