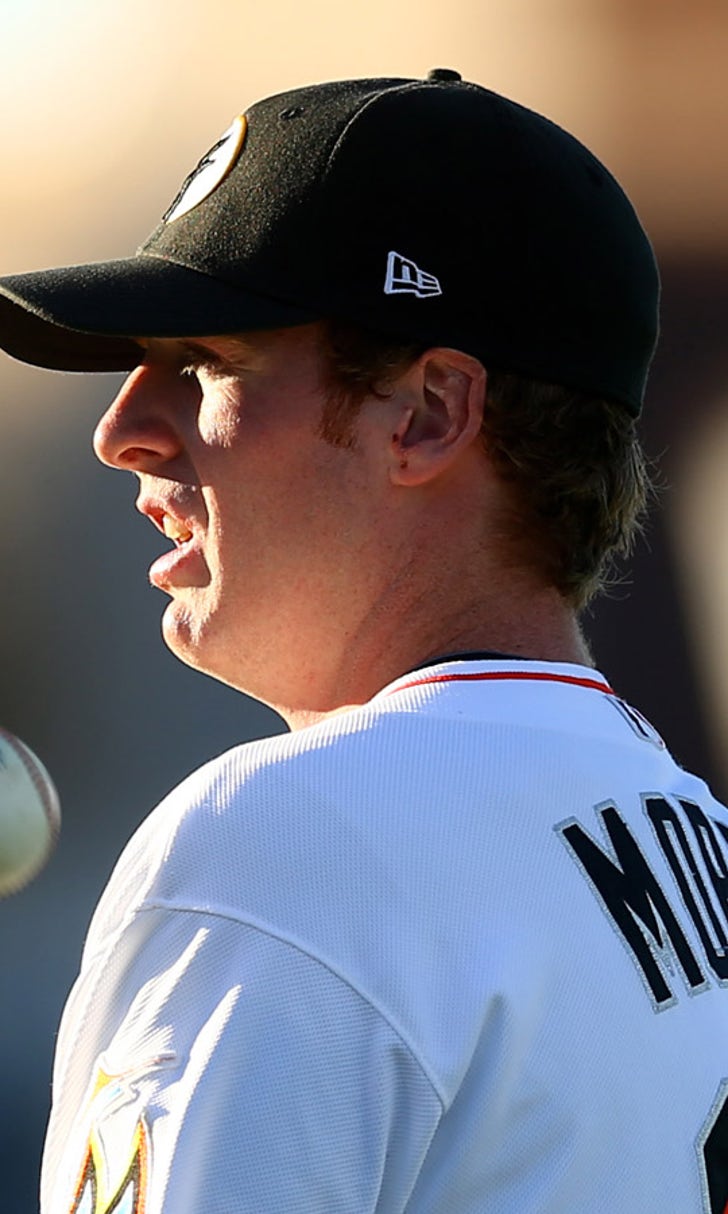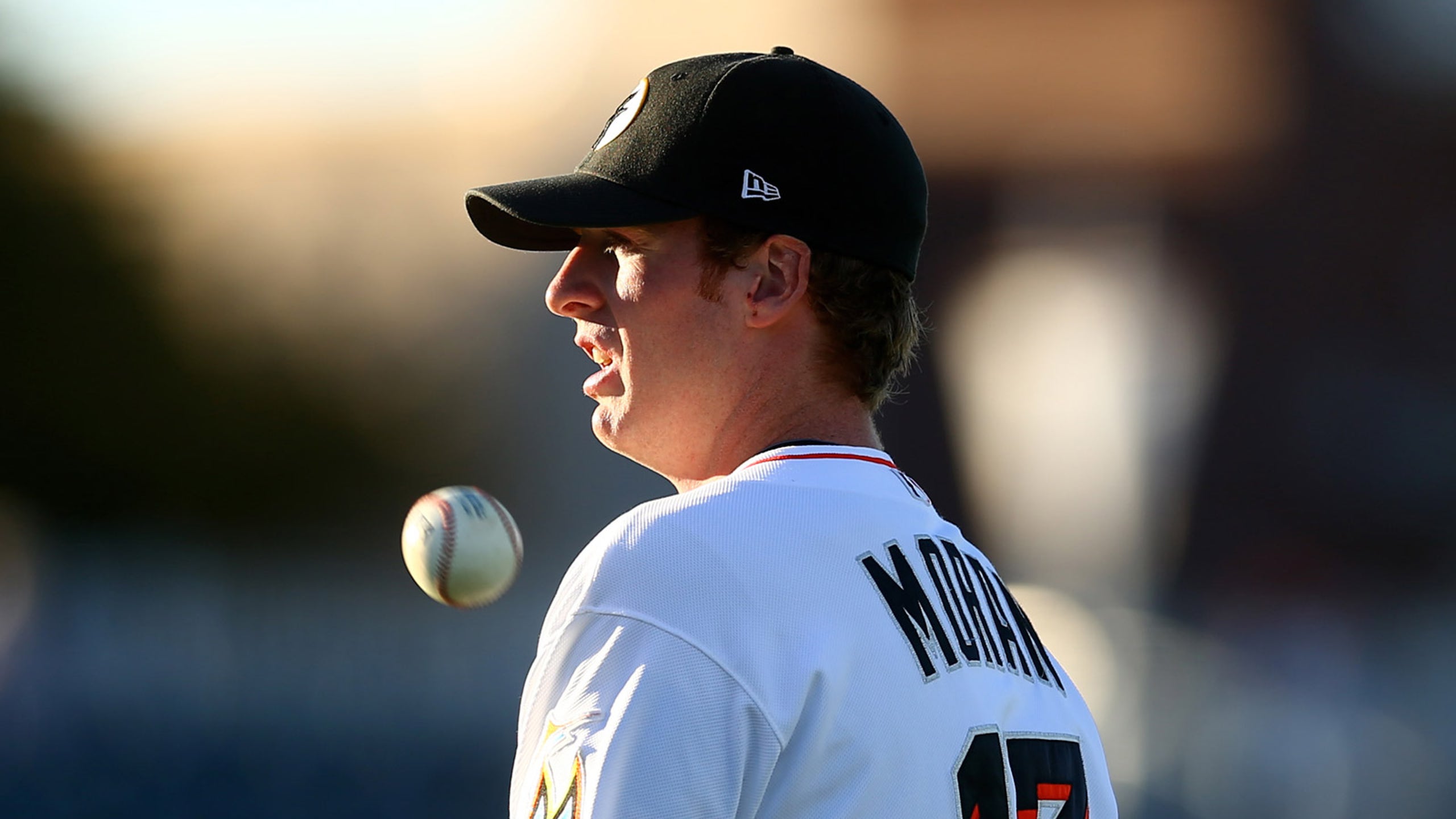 Newcomer spotlight: Baseball education never ending for Marlins' Moran
BY foxsports • February 25, 2014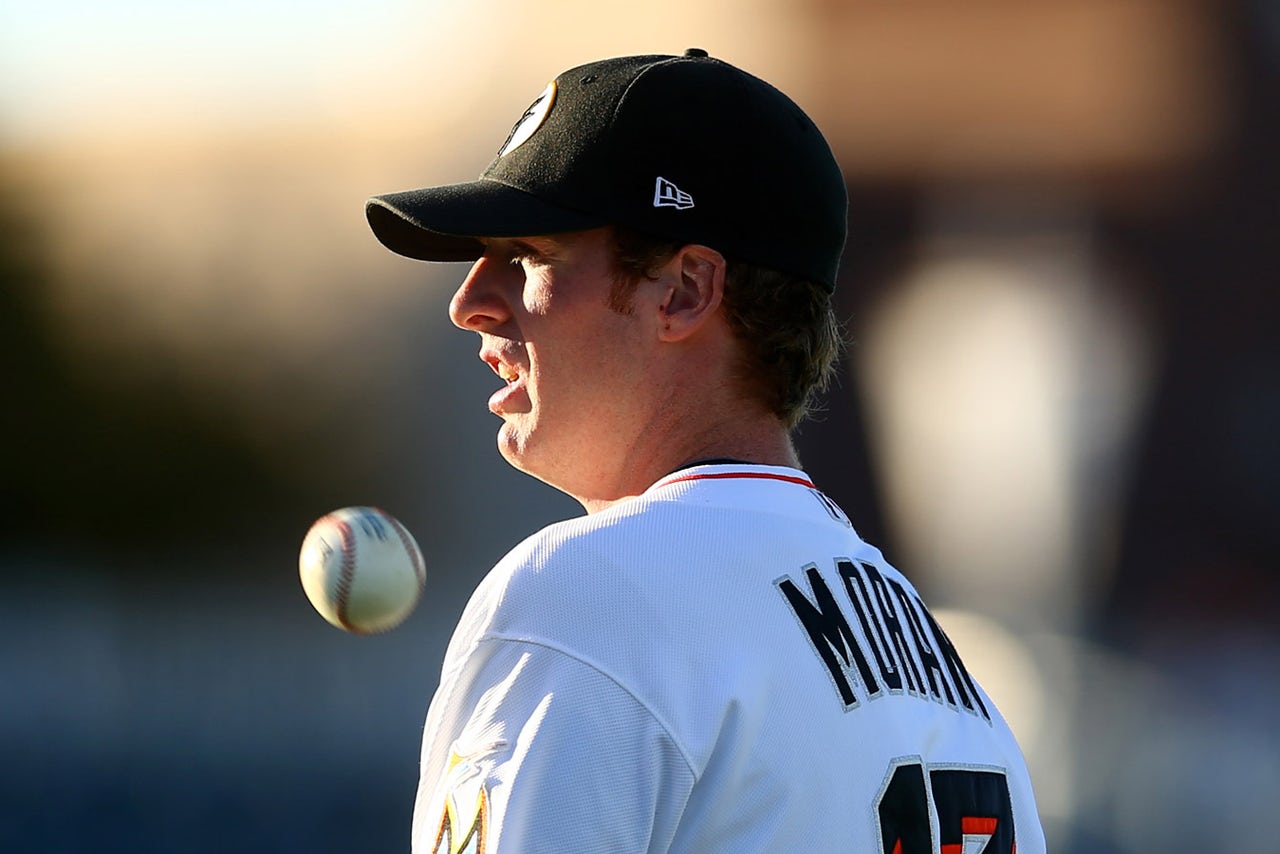 JUPITER, Fla. -- A quiet confidence.
That's how Marlins manager Mike Redmond describes third-base prospect Colin Moran, who the organization selected sixth overall out of the University of North Carolina in last year's draft.
The 21-year-old hit .299 with four home runs and 23 RBI in 42 games with Single-A Greensboro before heading to the Arizona Fall League where he batted .230 with three doubles and 10 RBI in 22 games.
Moran, whose older brother Brian is in the Seattle Mariners organization, is a nephew of 19-year major-league veteran B.J. Surhoff.
The former Atlantic Coast Conference Freshman and Player of the Year as well as Golden Spikes Award finalist (given to college baseball's top player) enters his first big-league camp.
With Casey McGehee signed as a stopgap at third, how quickly can Moran develop and take over the hot corner?
Occasionally, FOX Sports Florida will catch up with new faces in the Marlins clubhouse during spring training. Here's a closer look at Moran:
FOX SPORTS FLORIDA: You weren't drafted out of high school. Did that put a chip on your shoulder when you went to North Carolina?
MORAN: I think so. Not getting drafted out of high school was a little bit disappointing, but at the same time I knew I had a lot to grow and I was very thankful to have the opportunity to go to North Carolina.
FSF: What was the biggest thing from high school to college that you were able to achieve for your success?
MORAN: I don't know, to be honest. Coming from the north, baseball is good up there in high school but I hadn't experienced the greatest baseball. Just testing myself and obviously learning from the coaches and players, the competition you play in the ACC. Like I said I think I learned a lot at North Carolina.
FSF: What's been the biggest difference between college baseball and pro ball that you've experienced -- from starting out and then the Arizona Fall League?
MORAN: It's been a big adjustment but at the same time it's still baseball. It's still the same field, still the same everything. Just getting ready on a daily basis and doing what you need to do every day to get your body going before you get on the field.
FSF: What are you hoping to accomplish this spring?
MORAN: I really didn't come in with too much expectation. I just came in trying to learn from all the guys in camp and obviously the coaches and just trying to get better. That's the biggest thing I'm trying to do.
FSF: Get any advice from your older brother and uncle?
MORAN: I talk to my brother all the time and I got a chance to hit with my uncle this offseason, so just picking their brains whenever you can is obviously really important. I couldn't be more thankful to have my brother and my uncle.
FSF: Have you had a sort of 'welcome-to-professional-baseball' moment yet? Whether it was getting drafted or putting on the Marlins jerseys?
MORAN: Just a combination of all that. There hasn't been one exact moment, but just the combination of the experience I've had. I think I've learned a lot, and I'm ready to move forward.
FSF: Do you have a timetable in mind, or do you not think of it that way as far as getting to the big leagues?
MORAN: I've got no timetable. I'm just trying to work as hard as I can. Just try to get there whenever and just trying to obviously work hard and earn my way there.
FSF: What are the things you really have to improve on to get ready for that?
MORAN: I can improve on everything. Experience will be big, infield work working with (Perry Hill) and just keep working and trying to improve all facets of my game. I could learn just about everything.
FSF: How do you describe yourself as a hitter?
MORAN: I think I'm patient but aggressive at the same time. I just try to go up there and do what I can to help the team win.
You can follow Christina De Nicola on Twitter @CDeNicola13 or email her at cdenicola13@gmail.com.
---