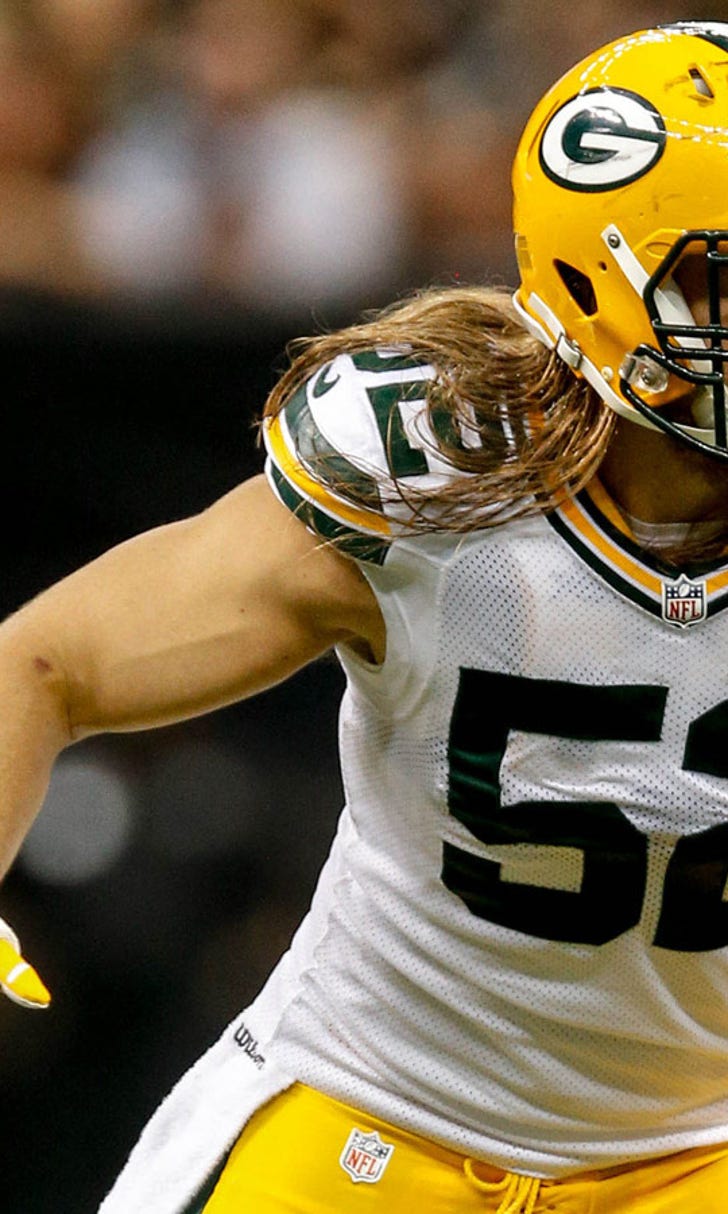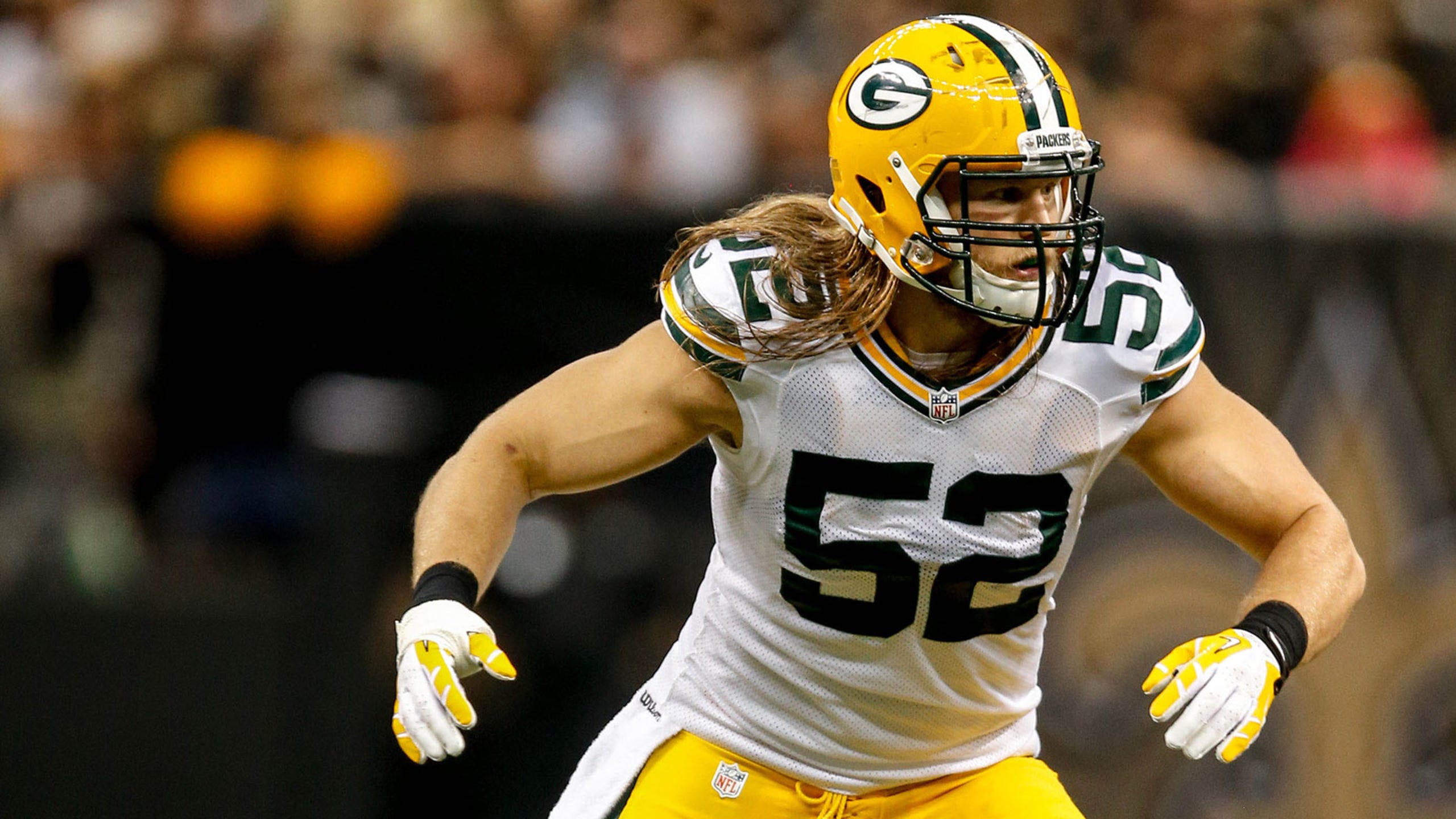 More new positions for Matthews? Packers have 'plenty of ways' to use LB
BY foxsports • November 20, 2014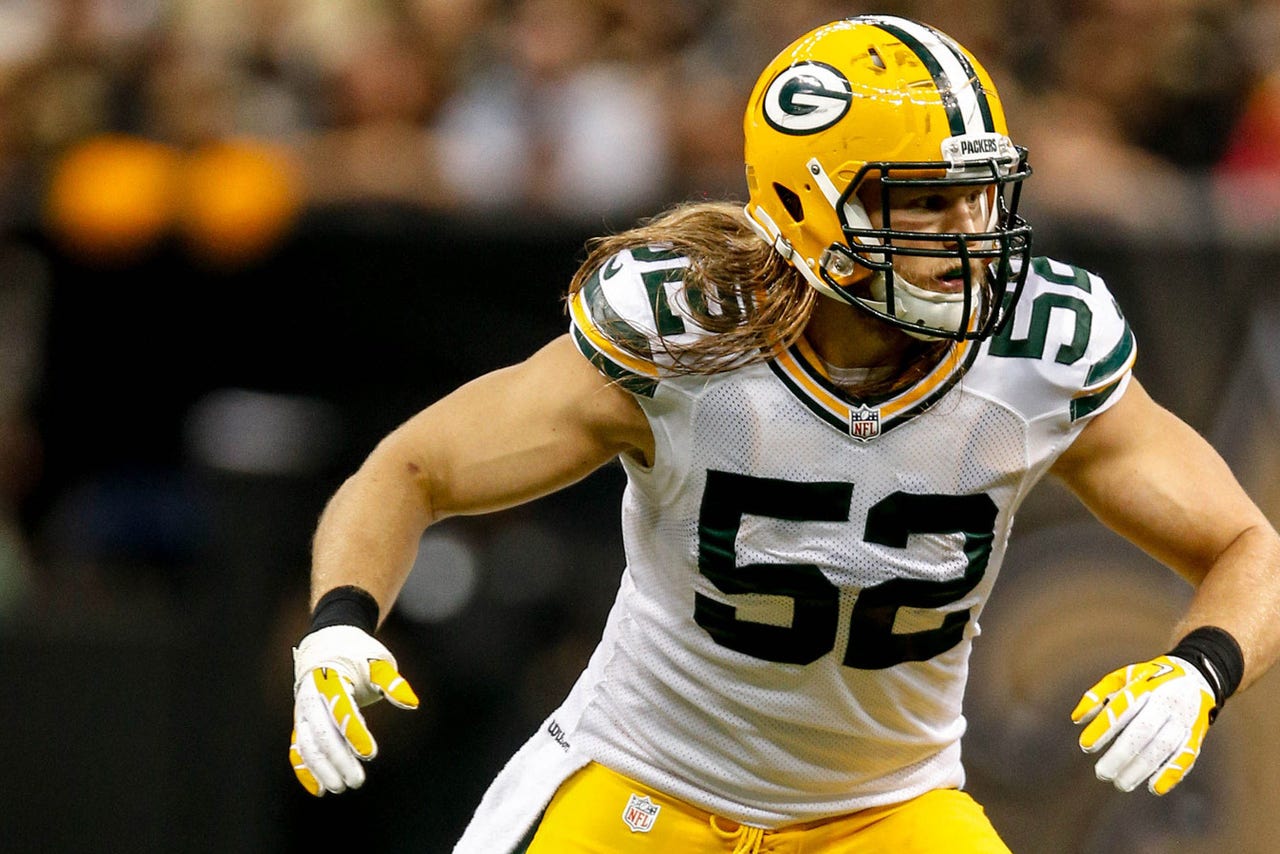 GREEN BAY, Wis. -- Clay Matthews spent the first five-plus seasons of his NFL career as a pass-rushing outside linebacker. Two weeks ago, he was suddenly an inside linebacker. Last week, Matthews played another different position, lining up outside of the outside linebacker.
It's worked out tremendously well for Matthews and for the Green Bay Packers defense as a whole. That success has made what otherwise could have been a very difficult task into a challenge that Matthews has embraced.
"It's a new position every week," Matthews said Thursday. "There's something fun about going out there and doing that, but at the same time it's a lot of work. But it seems to be working. Hopefully it has put momentum in our favor and sparked our defense."
It has helped slowly turn around the Packers' run defense, which ranked last in the NFL when Matthews was switched to inside linebacker going into Week 10. Green Bay is now 29th out of the 32 teams. Plus, whether directly correlated or just pure coincidence, the Packers have won their last two games by a combined 74 points.
There could be more to come for Matthews, too. Defensive coordinator Dom Capers hasn't unveiled everything that he has in store for Matthews for the rest of this season.
"We have plenty of different ways," Capers said of using Matthews. "It's just figuring out what's going to work and what's going to give (the opponents) the most problems. But we've got a lot of different packages."
In the past two games, Matthews has two sacks and 16 tackles. That nearly matched the production Matthews had in the first eight games of the season, in which he had 18 tackles and 2.5 sacks. It's also drastically improved his overall ProFootballFocus rating, going from a 1.8 to a 4.7 in just two games.
"Clay's such a versatile guy," Capers said. "Not many guys can move around the way Clay can. But he's kind of settled in and played extremely well the last two games. He's been extremely productive. You look at his tackles, you look at his sacks, you look at his pressures -- he's playing all over the place. I think Clay likes that and I think it's been good for our defense. I think it's helped our defense."
There are two potential issues standing in the way of Matthews continuing his streak of trying out new positions. He has a groin injury that has forced him to be a limited participant in both practices so far this week, though that aspect shouldn't be too concerning.
"I feel good," Matthews said. "I don't think there were will be any limitations going into this weekend."
More problematic, possibly, is that outside linebacker Nick Perry -- whose strong performances in Weeks 1-8 were part of what allowed Capers to move Matthews -- has a shoulder injury that has kept him out of practice all week.
"We've got more depth out there (at outside linebacker) than what we've had," Capers said. "You've seen Mike Neal play well for us. Jayrone Elliott is a young guy, and we like his potential. If Nick's not available, then it puts a little bit more on those guys."
Whether Matthews is back at outside linebacker full-time, spends the majority of his time at inside linebacker, plays outside of the outside linebacker or tries yet another new spot on the field in Sunday's game against the Minnesota Vikings, he's ready for it.
"I rush off the edge and play in the middle, so wherever they need me, I will be there," Matthews said.
Follow Paul Imig on Twitter
---