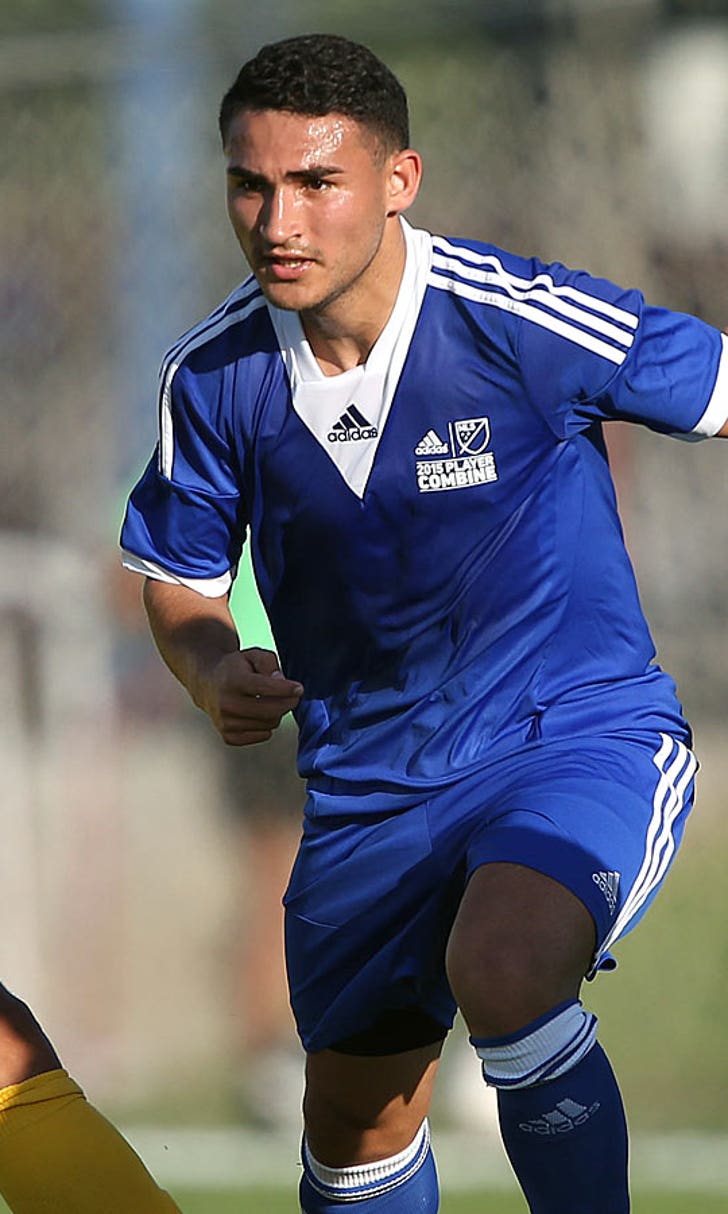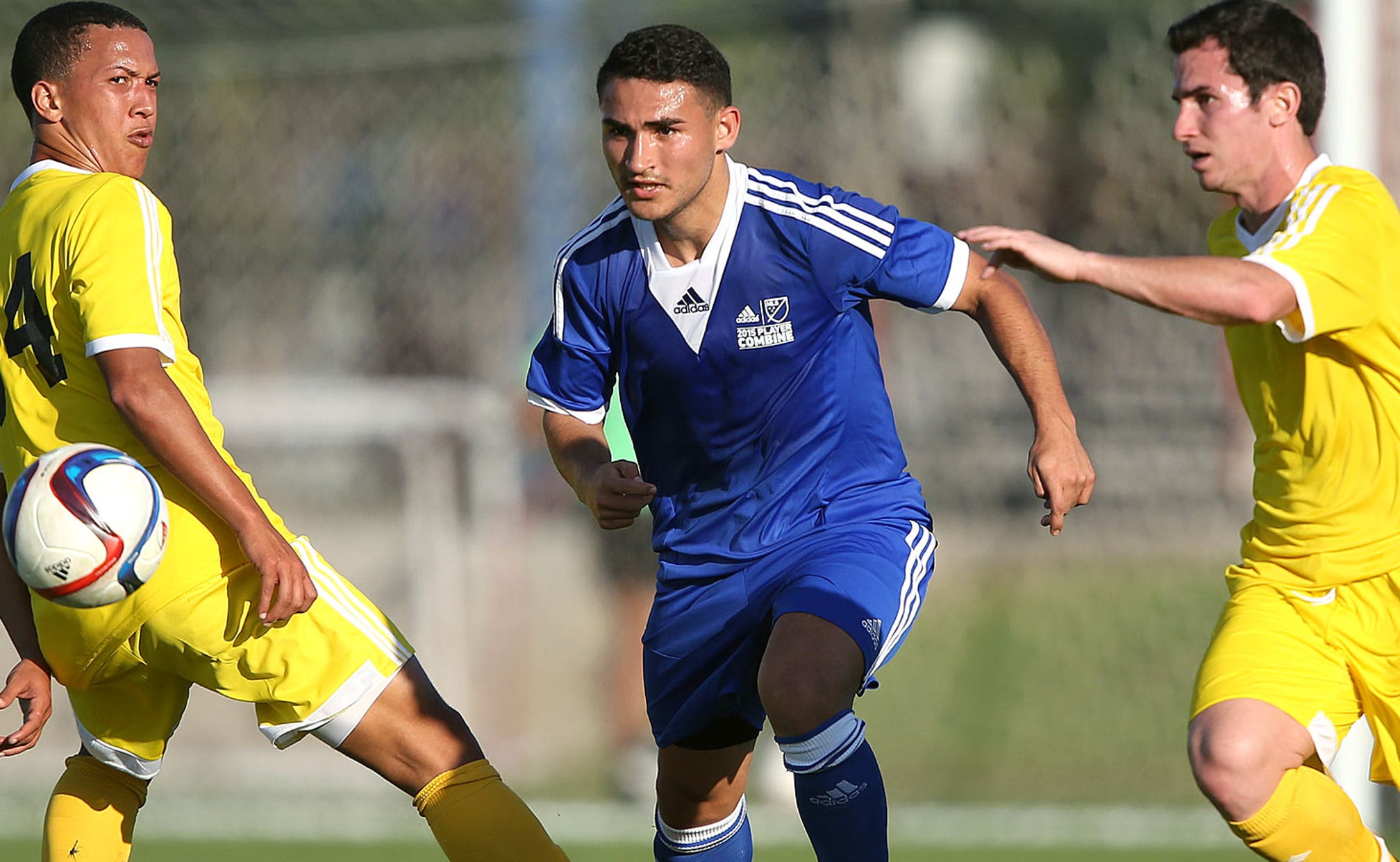 MLS Player Combine: Cristian Roldan prepares for the next step
BY Kyle McCarthy • January 12, 2015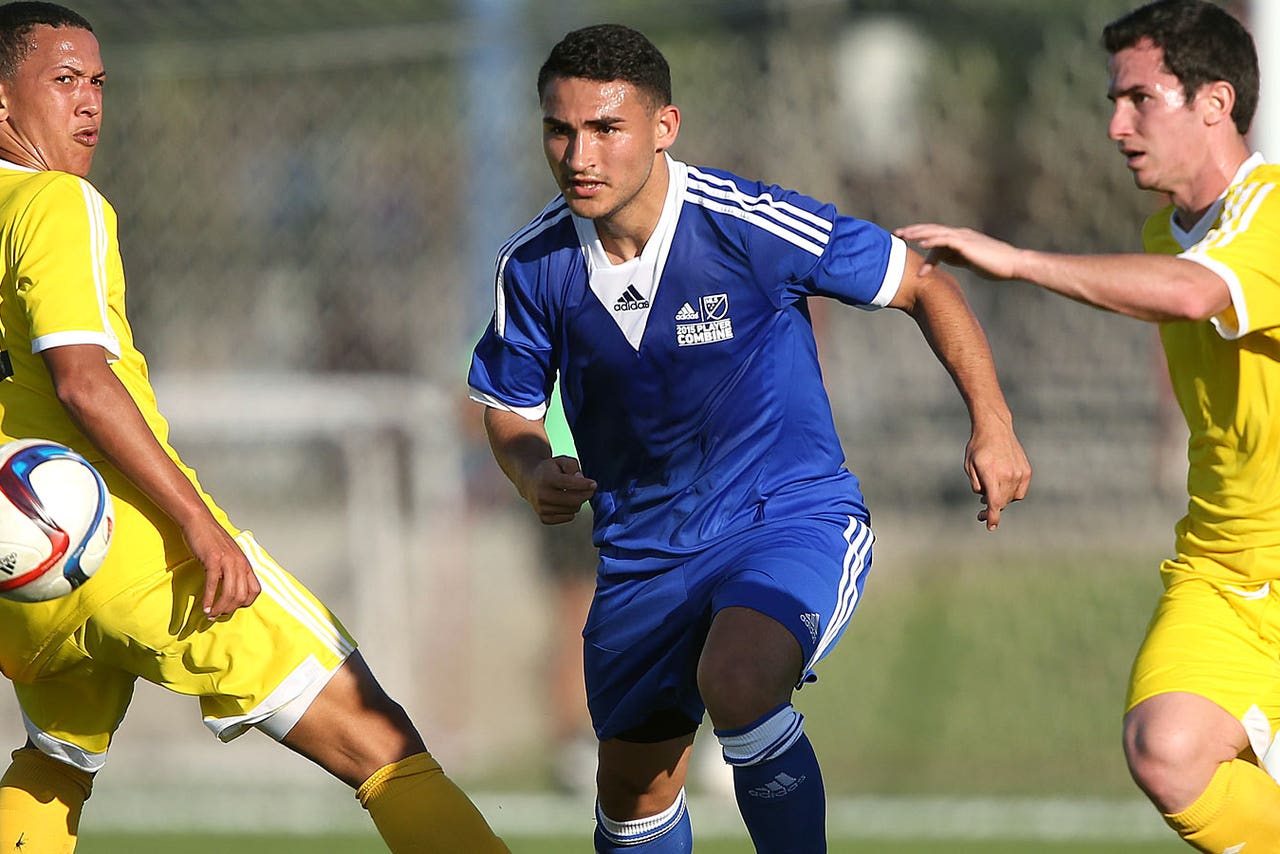 LAUDERHILL, FLA.
The decision came from a place of strength. Cristian Roldan weighed his options carefully. The deliberations reflected both the magnitude of the situation and the consideration it deserved.
Roldan knew he could stay at the University of Washington. He thrived under coach Jamie Clark during his first two seasons in Seattle. He did not feel any pressure to leave and snap up the first offer tabled as MLS courted him to join the Generation adidas class. He wanted to make the right choice at the right time.
The back and forth continued until Roldan, 19, reached his verdict around the turn of the year. He signed with MLS and took his first concrete step toward a professional career.
"I guess it was a hectic process," Roldan explained after the second day of the MLS Player Combine on Sunday. "I was at a very good place. I thought there was just no wrong answer. That's why it was just so difficult. But I went back and forth and talked to a lot of people and I ended up here. I'm glad I chose it. I went with my gut. This opportunity doesn't come too often."
It cropped up because he transformed from a promising 9-year-old selected to feature in an adidas commercial into the influential hub of a successful college side.
Every step along the way reinforced his potential. He claimed National Player of the Year honors after scoring 54 goals during his senior year at El Rancho High School in Pico Rivera, Calif. He selected Washington as his college destination and transitioned quickly into the Pac-12. He posted seven goals and five assists during his freshman year in 2013 and underscored his promise by snatching NSCAA All-America third-team honors during his sophomore season.
It isn't just about the accolades, though. Roldan stands out because he accepts the responsibilities handed to him and performs them capably and efficiently. He is a quintessential midfielder, the sort of player capable of featuring in advanced areas without sacrificing the overall shape of the team. His industry, tactical awareness and technical ability permit him to float from role to role without reducing his influence on the game.
"He's such a well-rounded player," Huskies teammate Spencer Richey said. "He's the most solid, all-around player I've ever played with it. He's a workhorse, but he has that special knack in the final third. His ego doesn't take over. If you ask him to sit in and be the man covering ground in front of the back four, he'll do it. He's got the quality to play there or in the number 10 role. He's a special player."
Roldan must grapple with his fit on the field as he attempts to translate his qualities to the next level. His versatility offers a benefit as he attempts to earn playing time, but his dearth of a defined role creates some uncertainty, too.
At this stage, Roldan projects as more of a number six or a number eight than a number 10. His willingness to cover acres of space and pick the right passes aids his cause, but his lack of searing pace and the willingness of most teams to import high-profile players to orchestrate their attacks leaves him to find a more suitable home.
Roldan accepts and embraces the dilemma. He thinks he can play more as a box-to-box player, but he simply wants to take the field first and foremost. He understands there is plenty of work ahead of him to transfer the promise of the past few years into a regular role.
The recognition Roldan displayed on the field applied to the situation ahead of him this winter. There were no wrong choices at his disposal, but he understood the enticing route provided by accelerating his development at a time when other players around the world proceed into the professional ranks.
"I'm 19 years old," Roldan said. "The sooner I get into a pro environment, the sooner I train with better guys, I'll eventually get better. I think having a three-year span to be able to do so is very crucial. I think the transition will be helped with Generation adidas."
It is why Roldan displayed the resolve required to place himself on this path under the right circumstances. There are no guarantees ahead after swapping life in college for a chance to turn professional, but these decisive first steps offer encouragement as he proceeds along his way.
---