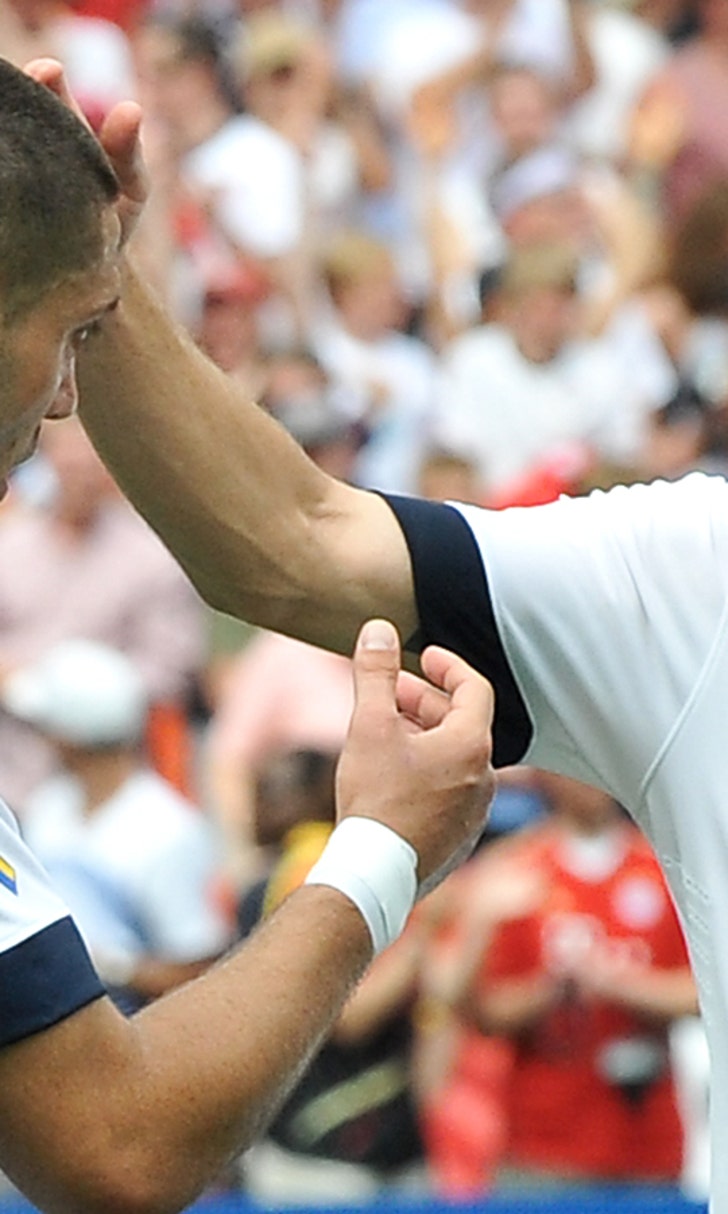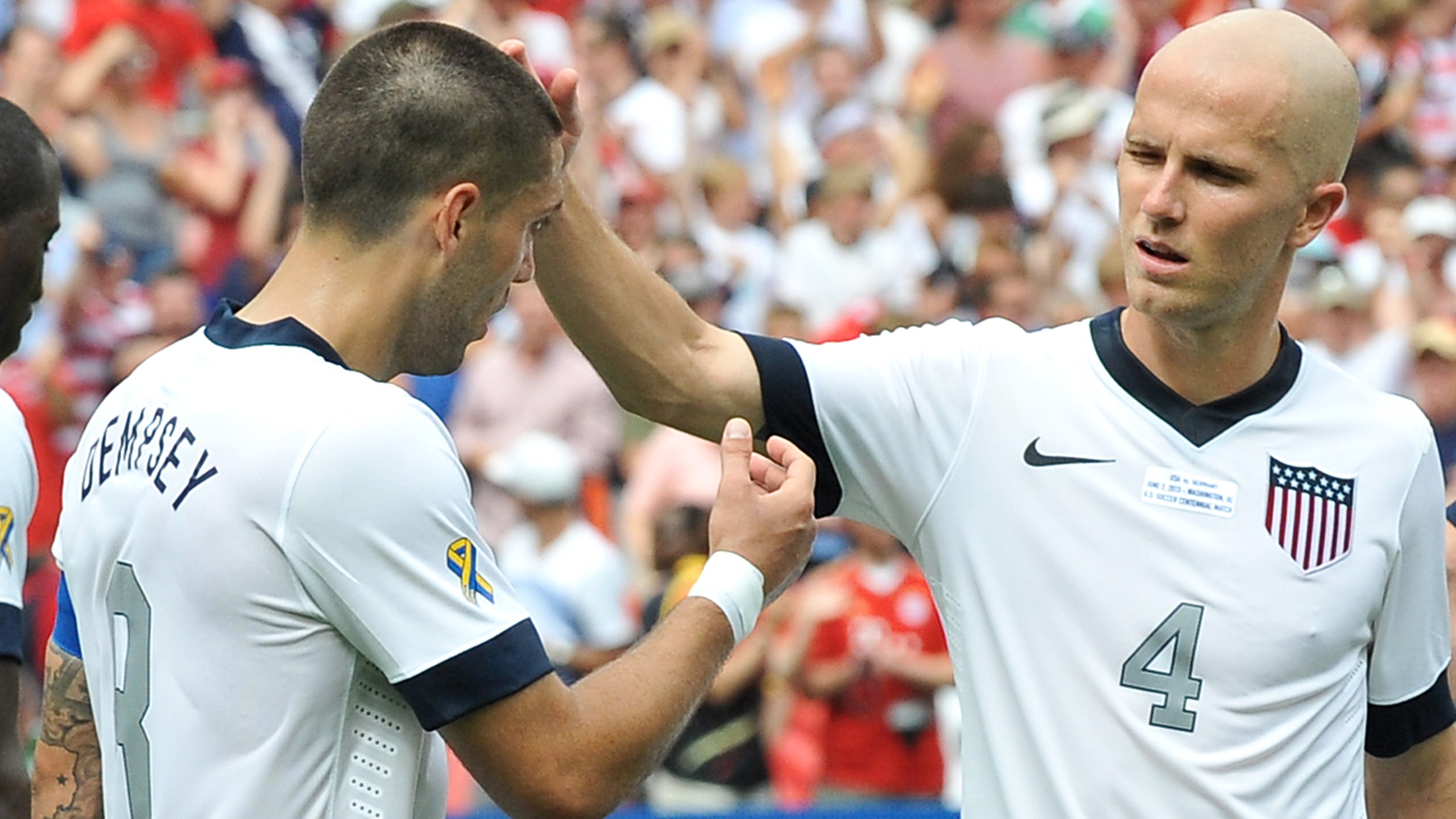 MLS emerges as preferred destination for top American players
BY foxsports • February 18, 2014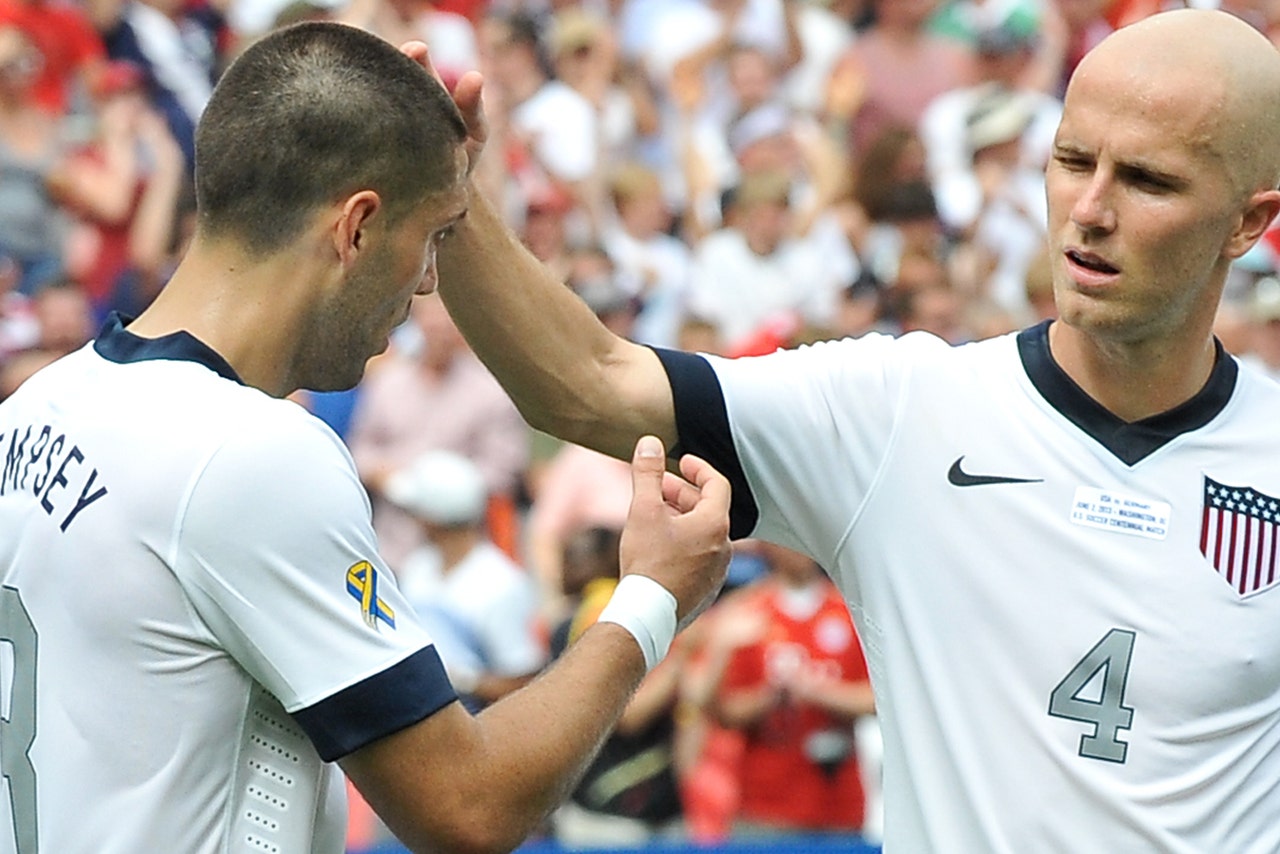 HARRISON, N.J.
Something has fundamentally changed, a defining trend reversed. Major League Soccer's annual media day, held in New Jersey on Monday, didn't comprise a band of aging foreign stars, Landon Donovan and a few national team backups, the way it might have if held a few years ago. Instead, MLS paraded out a large pack of American World Cup-bound players. At least nine of them. Possibly 11.
If you looked carefully, the signs had been there for a while. Namely, when the United States men's national team's domestic players assembled for their annual January camp this year. Because whereas once, not so long ago, the contingent from MLS mostly made up the second string of national teamers – it was widely and accurately referred to as the "B-team" – they now were the national team, with no letter designation, lacking but a few foreign-based players.
The mood and drills and intensity were the same as ever. But the setting was not, with most of camp taking place in Brazil in order for players and staff to get accustomed to their surroundings for the World Cup this summer. And the number of projected starters certainly was not.
Whereas in 2010, just four MLS-based players even made it onto the World Cup squad, seven MLS players on the January roster could conceivably be in the lineup during the trip to Brazil, even with surefire starters Clint Dempsey and Michael Bradley not in camp. Several others are certain backups.
That's significant. From the league's inception in 1996, the number of minutes played by MLS players at the World Cup had declined precipitously with each subsequent edition of the tournament. In '98, 62.8 percent of available minutes on the USA team went to MLSers. The figure dropped to 46.9 percent in '02, 32.3 percent in '06 and 18.5 percent in '10.
But under head coach Jürgen Klinsmann, the MLSer has thrived. While he continuously touts the merits of playing overseas, he has been unafraid to entrust domestically-based players with key roles, defying a growing unease with them among his predecessors. And either for that reason or several others, a slew of national teamers have felt comfortable returning stateside. In the last half year, Dempsey, Bradley, Clarence Goodson, Maurice Edu and Michael Parkhurst – men with 297 caps between them – have all left Europe to return to MLS. Young national team starters Omar Gonzalez, Matt Besler and Graham Zusi decided to stay here even as Europe called.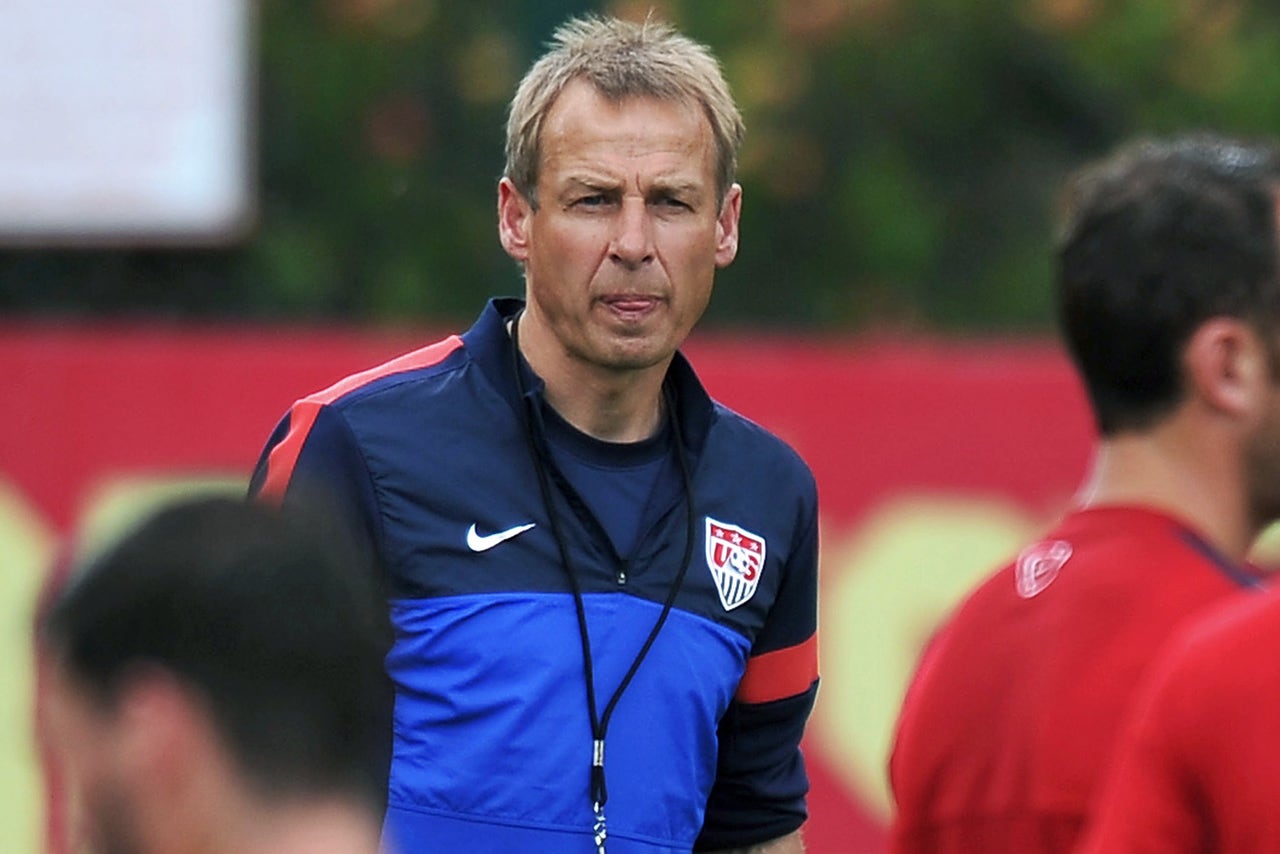 United States manager Jürgen Klinsmann continues to show faith in domestic-based players as he prepares his side for the World Cup.
"It's a testament to how far the league has come," said Brad Evans, a career MLSer and regular Seattle midfielder who could start at right back for his country during the World Cup. "When I entered in 2007, if you had told me that in 2014 probably half the roster would be from MLS, a lot of people would have laughed at you. You see a shift. I think people know now that you don't have to go overseas to put yourself in the national team picture."
Certainly, a new willingness to hand American stars the sort of money previously reserved for the likes of David Beckham and Thierry Henry has made all the difference. Bradley and Dempsey signed lucrative, long-term deals with Toronto FC and Seattle, respectively, but the next tier of players is also getting paid at or above market rate.
Gonzalez allegedly makes some $1.5 million annually after signing a new deal with LA Galaxy last summer. Edu counts as a Designated Player after Philadelphia picked up a significant chunk of his reported $1.5 million salary to facilitate a loan deal from Stoke City. Other national teamers make good six-figure salaries.
"They've made very strong pitches to get guys back," said Goodson, who made $342,000 in guaranteed compensation in 2013, according to the MLS Players Union. "With the packages they're putting together for players now, they make it harder to want to leave because everything that you need is here."
"Money talks," added Evans. "If we can keep pushing in the right direction and not just have the top guys making exorbitant amounts, but push the youth players to stay and make it comfortable for them, (we can) make it a competitive league."
The young players are key. If they no longer feel like they are better off signing with little-known clubs in middling overseas leagues – for years, a great many above-average MLS players like Goodson signed in Scandinavia – to advance their careers, test themselves and make money, the domestic level of play should rise dramatically. And with the bleeding of talent stemmed, real gains can be made as revenue ticks up.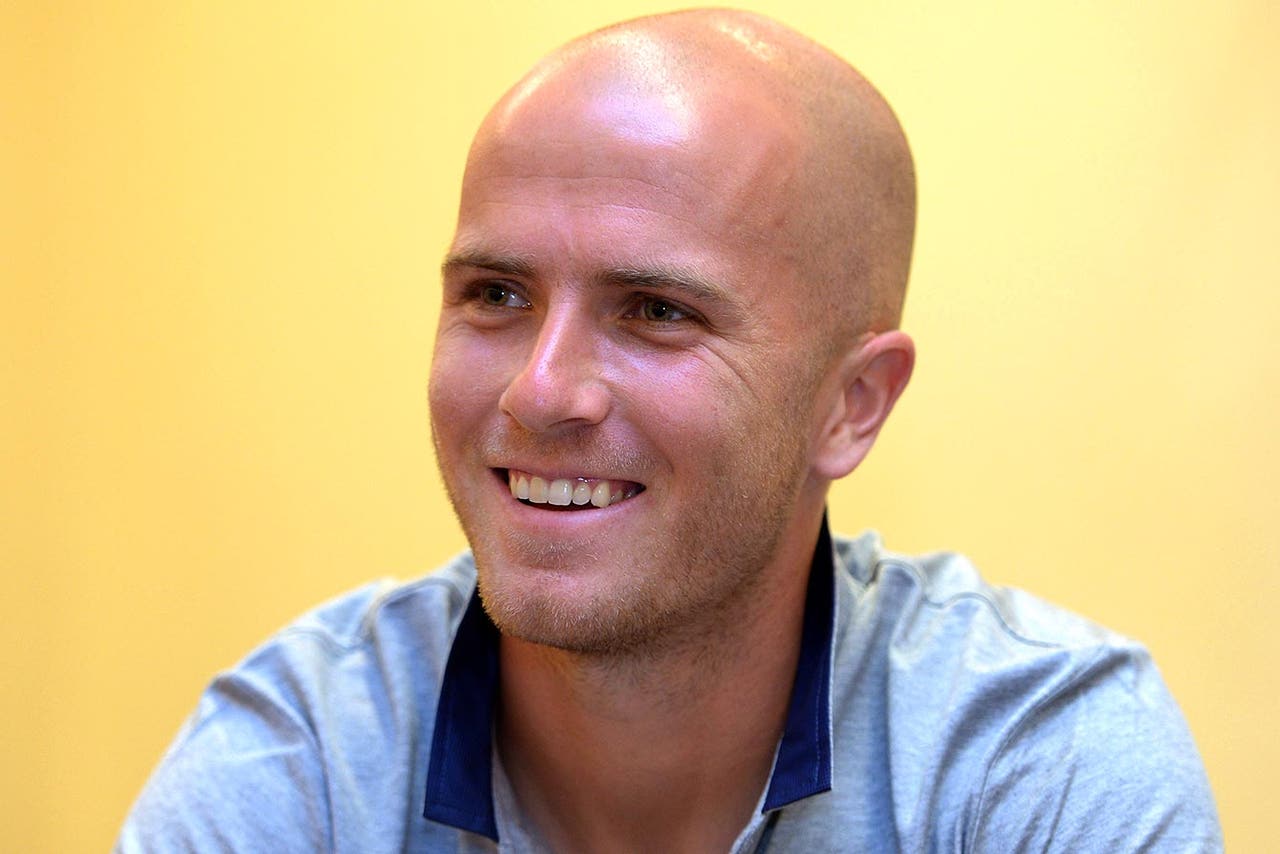 Toronto FC midfielder Michael Bradley said the league's continued development will allow more emerging stars to stay at home in the future.
"As time goes, you're just going to continue to see that the league is going to grow in so many ways," Bradley said. "And you're going to have more and more guys who make the decision to come here not just for personal reasons but because they feel like this league is improving in great ways."
Bradley recalled that in the league he left in 2005, teams played in NFL facilities, where they were anonymous even to the staff, and practiced on high school fields. Today, there are dedicated stadiums and top-notch practice facilities. And he pointed out that two of his fellow Toronto FC acquisitions, England's Jermain Defoe and Brazil's Júlio César, didn't see moving to MLS as an impediment to making the World Cup roster for their own powerhouse nations either.
"It's an interesting time," said Donovan, the league's long-time icon. "There's this sort of swell of momentum around our league that's really special and fun to be a part of. You feel now every time you go somewhere there's like a real feel around every game, whereas you only get a few of those games a year in the past."
Moving to Europe is no longer a necessity for a healthy and fruitful career. It's a luxury. "I think the attraction of going abroad is still there," Gonzalez said. "I just don't think it's as strong anymore. Sure, if you get an opportunity to play for a big club, then I would still want to go to Europe. It's just that I wouldn't go to go to a mid-table team. I'd rather just stay here in MLS."
When asked about his future career plans, gregarious 19-year-old New England Revolution midfielder Diego Fagundez, who surely has an international future with either the US or his native Uruguay, underscored the changed zeitgeist. "Why go to Europe when you can stay here?" he said.
Just a short year ago, a young player of promise would have wondered the opposite.
---