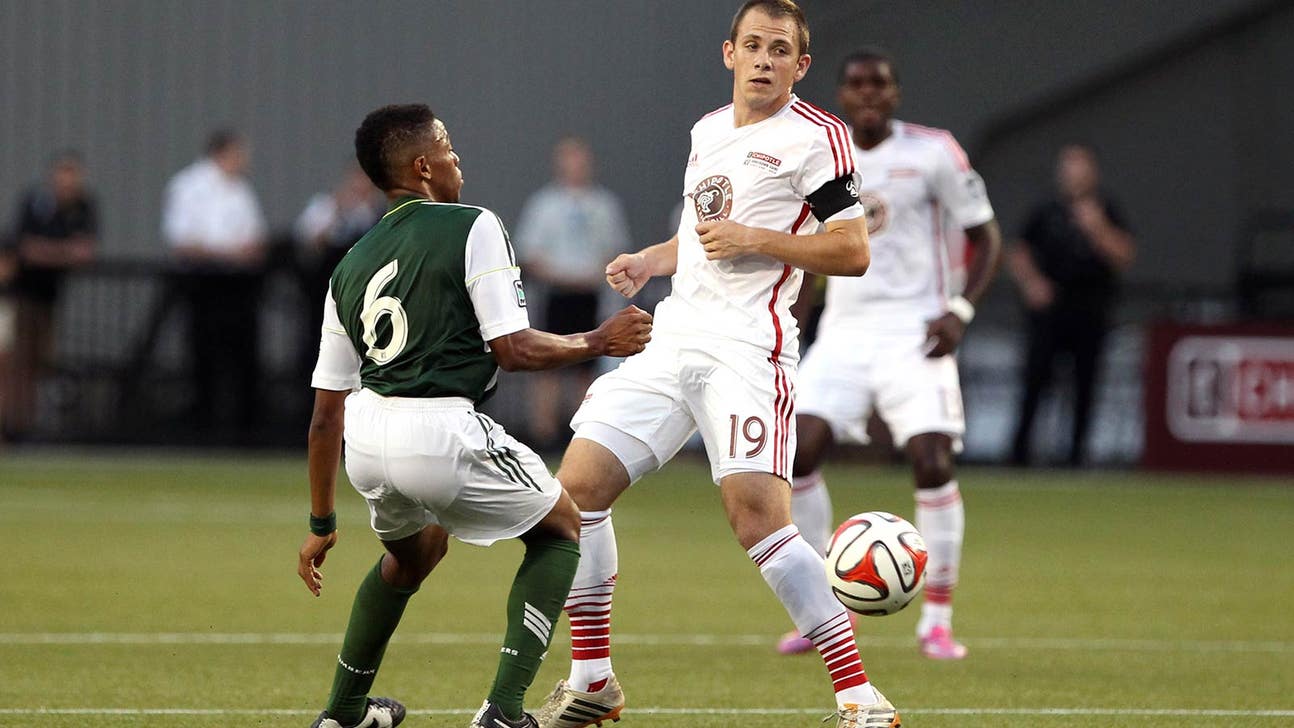 MLS All-Star: Homegrown Game grapples with complications on its debut
Published
Aug. 5, 2014 10:30 a.m. ET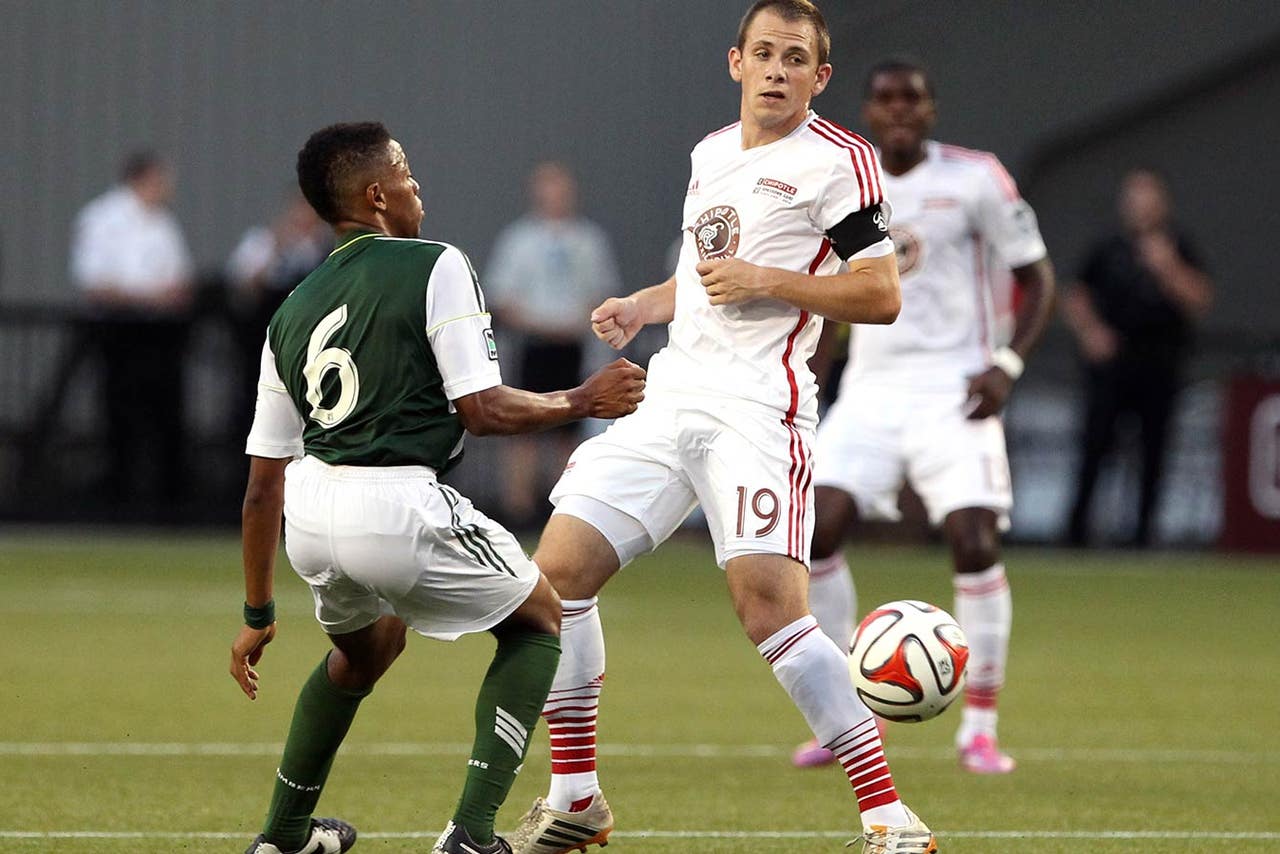 PORTLAND, Ore.
MLS director of player programs Alfonso Mondelo navigated through a minefield to cobble together his roster for the inaugural Homegrown Game on Monday night.
The decision to stage an exhibition match for the top players cultivated in academy programs in the buildup to the All-Star Game makes sense, but the logistics (the Monday after a full weekend of league matches) and the opposition (the Portland Timbers U-23 side) prompted technical staffs around the league to raise some concerns about the exercise.
"We wanted to get all of the players that were available for selection to come in," Homegrown coach Mondelo explained after the 0-0 draw. "Some clubs were more receptive to letting the players play than others. Some – especially having a game a day or two days ago and then having another match at the weekend or Friday – didn't have a lot of time. There was a lot of cooperation, for the most part."
The results yielded a mixed bag from a squad perspective. There were some high-profile absentees -- Bill Hamid and DeAndre Yedlin will feature in the All-Star Game on Wednesday, while Diego Fagundez and Doneil Henry missed out entirely -- and some notable inclusions. Other players -- including the present yet sidelined Gyasi Zardes -- dropped out of the frame for scheduling reasons. The availability issues paved the way for several prospects to feature despite a paucity of regular club action.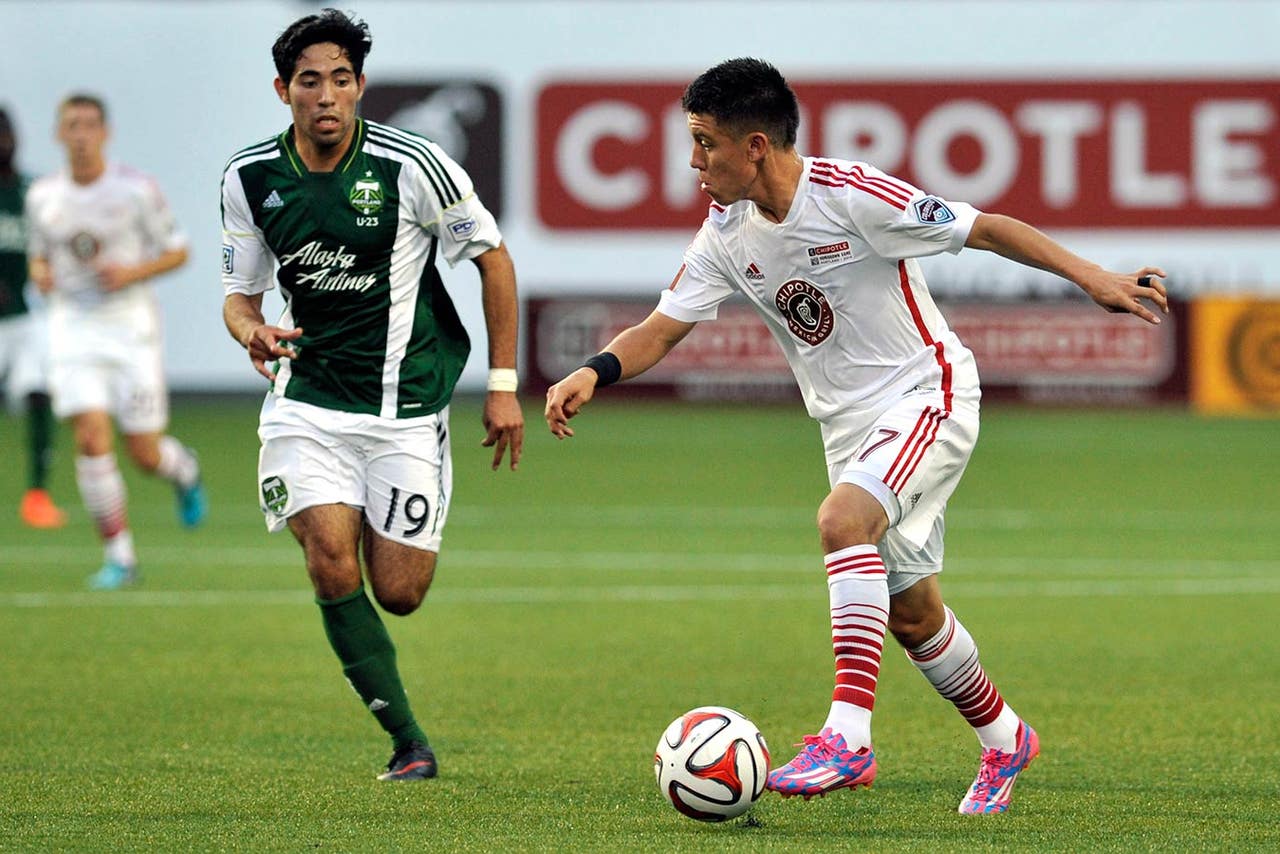 Colorado midfielder Dillon Serna played 73 minutes in the Rapids' 1-0 defeat to Real Salt Lake on Saturday before featuring in the second half of the Homegrown Game.
Columbus midfielder Wil Trapp falls into the category of players with little to prove by playing in this sort of game. He features regularly for the Crew in central midfield and warrants a regular place in the U.S. youth national team setup. He understands why he might not need to run around for 45 minutes against a PDL side at Providence Park with a home date ahead against Toronto FC on Saturday. He believe it is important for him to participate anyways.
"I think it's a great platform to showcase the young, homegrown talent in the league," Trapp said. "It's very important. It's easy to hide, stay home and say, hey, I'm playing regular minutes. I think it's necessary to come and show the young audience and the United States in general where we are at in terms of our homegrown talent."
It is a case MLS wants to make on a grander stage, but this particular night did not advance it much. The makeshift Homegrown side -- chucked together without much preparation given the scheduling demands -- did not find a way to dispatch the earnest and reinforced Timbers even with regular MLS starters Trapp, Dillon Serna and Harry Shipp summoned for the second half. There were flourishes here and there to reveal the underlying ability on both sides, but neither team produced enough quality in the final third to decide the game.
The fare on the field mattered less than the opportunity to produce it, though. This game provided a platform for young players from across the league to take a step onto a national stage and represent their clubs. There were flaws, foibles and setbacks in this first edition, but the entire whirlwind process offers a template for the future.
"It was never a thing not to play, even though we played Saturday," Shipp said. "It brings good exposure for our club. We have people here on a bigger stage in terms of the league as a whole. It speaks to how the Fire have worked to develop players. We have a lot of players who were coming up through the system now who are 16, 17, 18 years old who will be here over the next few years."
As MLS continues to place emphasis on cultivating its own players and shepherding them into regular first-team action, it hopes to nurture more players and stock this game along the way. It will take some work. The league must address the concerns of its technical staffs to cut down withdrawals and figure out a way to make the experience more comprehensive and worthwhile for its participants and the teams that send them. If those issues dissipate, then this event can complement the All-Star Game nicely and create a track toward it for younger players.
Those higher objectives loom in distance, but the focus now is on the modest start made here. This inaugural game provides a foundation for the future. It is now down to others to build upon in order to satisfy larger and wider objectives.
"We hope we'll get to the point that this will all be players like Shipp or Wil Trapp, guys who are getting regular playing time with clubs and who will come in here and also get time here," Mondelo said.
---