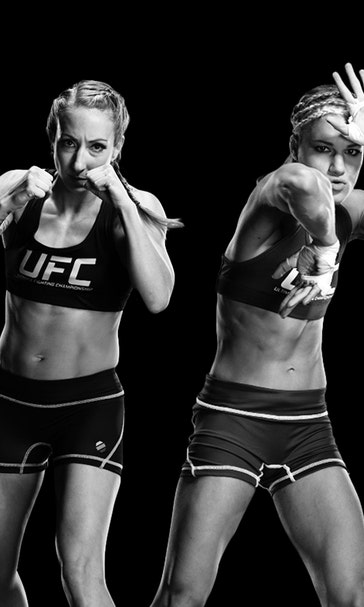 'Mean Girls': Intensity, drama highlight this season of 'The Ultimate Fighter'
September 5, 2014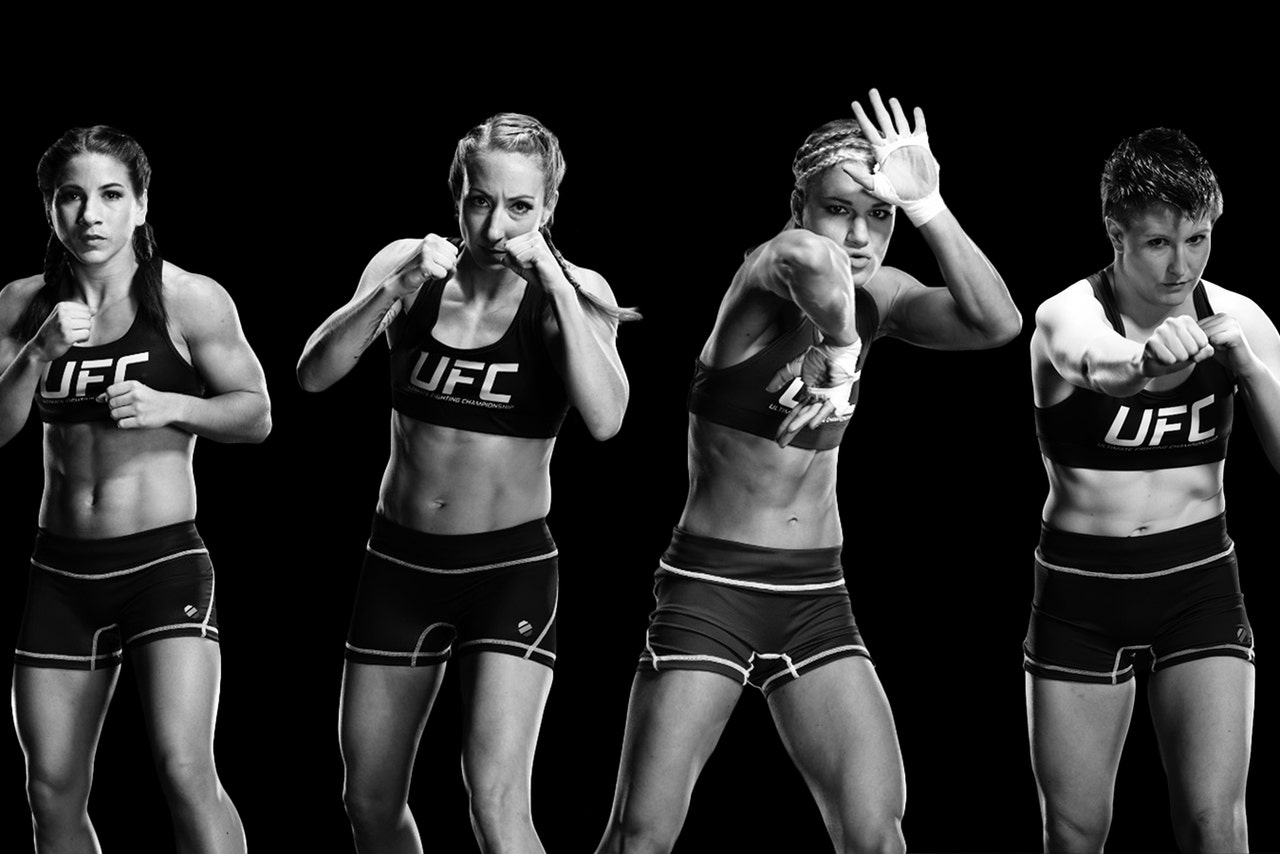 NEW YORK -- How much drama can we look forward to on this season of "The Ultimate Fighter"? Heather Jo Clark about summed it up Thursday during a media screening of the first episode in Midtown Manhattan.
On a scale of 1 to 10, Clark said the level of in-fighting reached "12."
"There were times when certain people were cool with me and other times when they just ended up being back-stabbing b*tches," Clark told FOX Sports.
The division among the 16 competitors on the show was plainly obvious during the screening. Felice Herrig and Angela Hill sat on one side of the room, while the others -- Clark, Tecia Torres, Randa Markos, Lisa Ellis, Aisling Daly and Joanne Calderwood -- were together in a semi-circle on the opposite end. Torres said those six formed a clique in the house, along with Alex Chambers, who was in Los Angeles this week for another press tour.
"They don't like me," Hill said of the ladies across the room.
The women said the relationships between all of them changed dramatically from the start of the season until now. TUF was filmed over six weeks in July and August in Las Vegas. The first episode airs Wednesday at 10 p.m. on FOX Sports 1. The two finalists from the women's strawweight tournament will meet at the TUF Finale on Dec. 12 back in Vegas and the winner will be crowned the UFC's first 115-pound champion.
"Gradually as the show progressed, everybody's character and everybody's personality came to the forefront and you realized that there were people there that you didn't like at all, people there that maybe displayed some bullying behavior, people there that had nasty streaks to their personality," Daly said. "You just want to keep away from them."
Daly described the bullying dynamic as "Mean Girls," after the 2004 movie starring Lindsay Lohan about a group of "cool" high-school girls who treated outsiders terribly. Torres agreed with the assessment.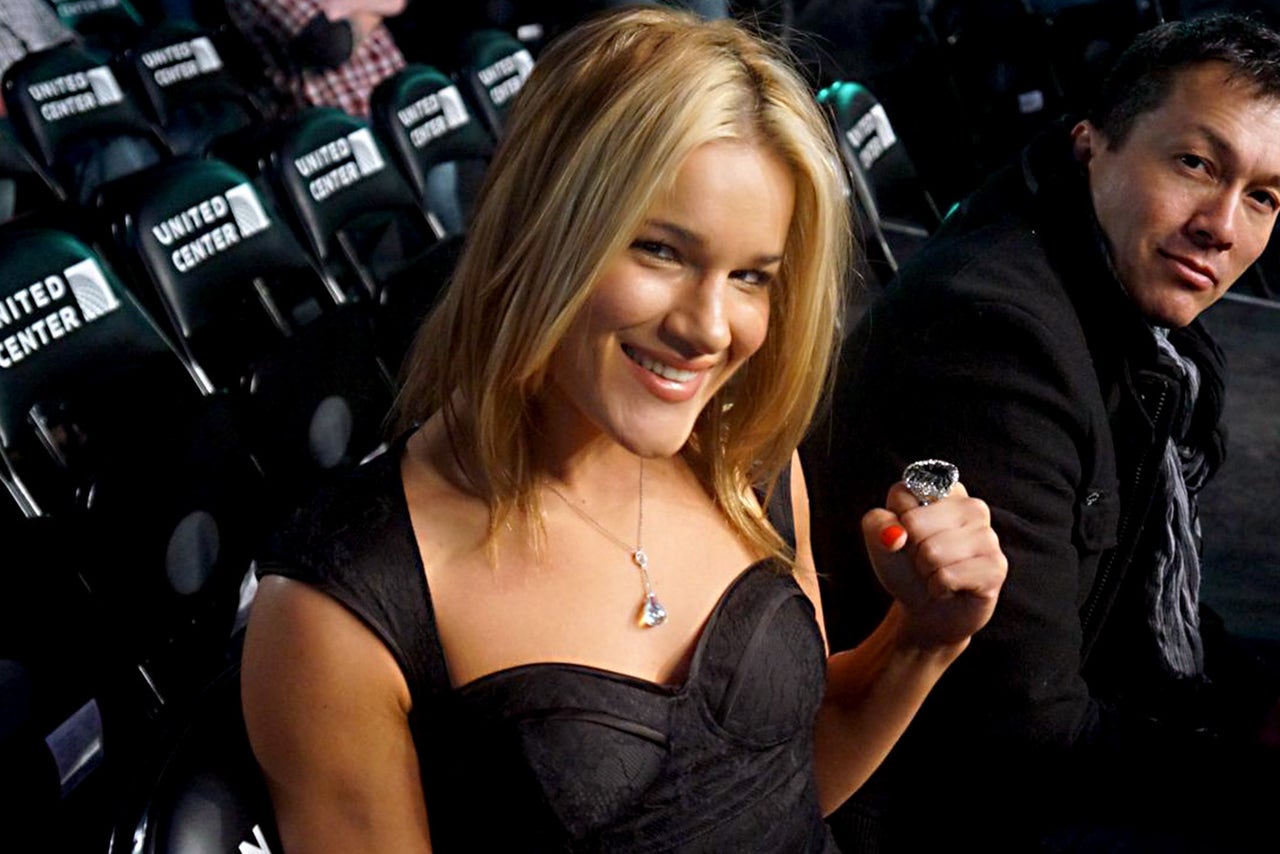 Felice Herrig has never been shy about marketing her sexuality.
"I definitely had a set of friends at one point and then at one point they were no longer my friends," Torres said. "Something happened in the house that put me in a limbo between everybody. It was really weird at that point. I didn't know where I belonged. … 'Mean Girls,' I don't like it. My friends at home are totally different from most of the girls here."
There was bound to be issues coming into the house between Herrig and Clark, who fought once before and have gone back and forth with each other on social media. Herrig admitted she didn't even want to do The Ultimate Fighter initially, because of Clark.
"I just didn't want to be around her," Herrig said.
Let's just say, there was no burying of the hatchet. The hatred between the two has not subsided after spending six weeks in the same house together. Clark's dislike of Herrig stems from how Herrig portrays herself on social media and in the press. She embraces her role as a sex symbol and it rubs some the wrong way.
"I understand that because her particular talent isn't all that great, you've gotta set up a job for yourself after you're done fighting," Clark said. "There's 'Playboy' and things like that you can do. I look forward to having a good career, so I don't talk and carry myself that way."
Herrig said she knew what she was in for coming into the series.
"On the show, you still want to be nice and sweet and people are already judging you," she said. "I knew a lot of people were going to be mean to me and that's why I don't even want to be there. I didn't want to be on the show, because I knew it was going to be a lot of tension for me. There was a lot of drama with Heather and I."
As far as what actually happens, well you're just going to have to watch the season. It promises to get very interesting.
"There's some good, some entertaining and some you might want to turn your TV off," Clark said.
Yeah, we don't think so on the last part.
---
---