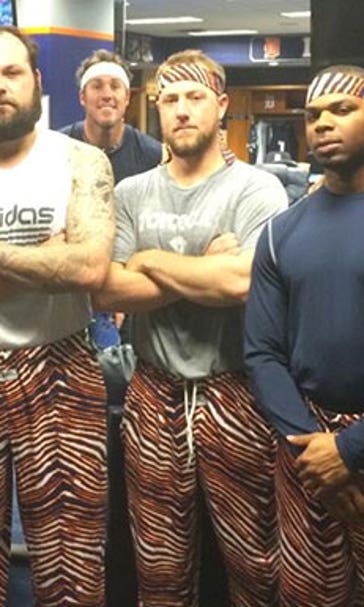 Looking good! Several Tigers players rock Zubaz pants
BY Jimmy Traina • May 5, 2014
If you grew up in the '90s, you know Zubaz pants were a staple in the sports world for a period of time.
Once in a while, athletes will try to bring them back.
For example, Patriots tight end Rob Gronkowski often sports the colorfully striped pants.
On Monday, several players from the Tigers enthusiastically showed off their love of Zubaz, as you can see in this picture courtesy of Detroit pitcher Joba Chamberlain.
---