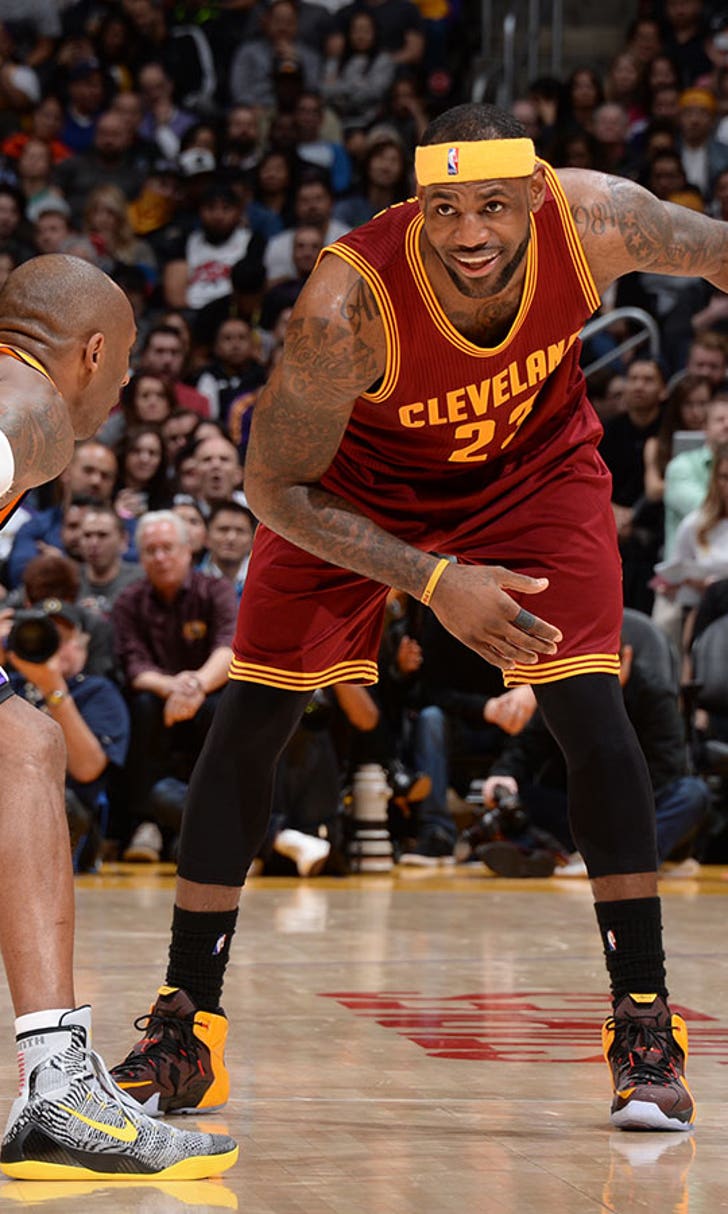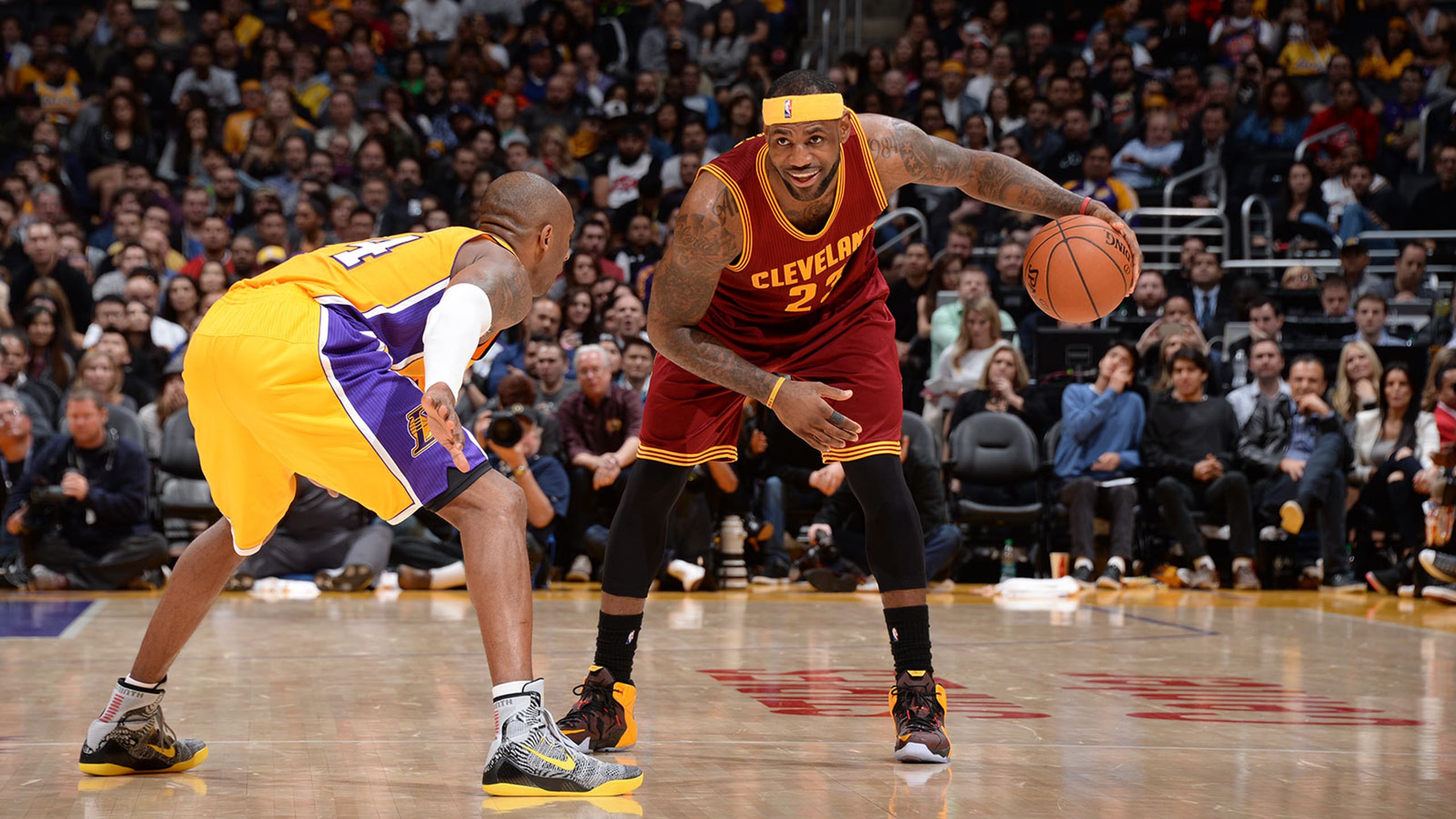 LeBron soaring, and Cavs may not be far behind
BY foxsports • January 16, 2015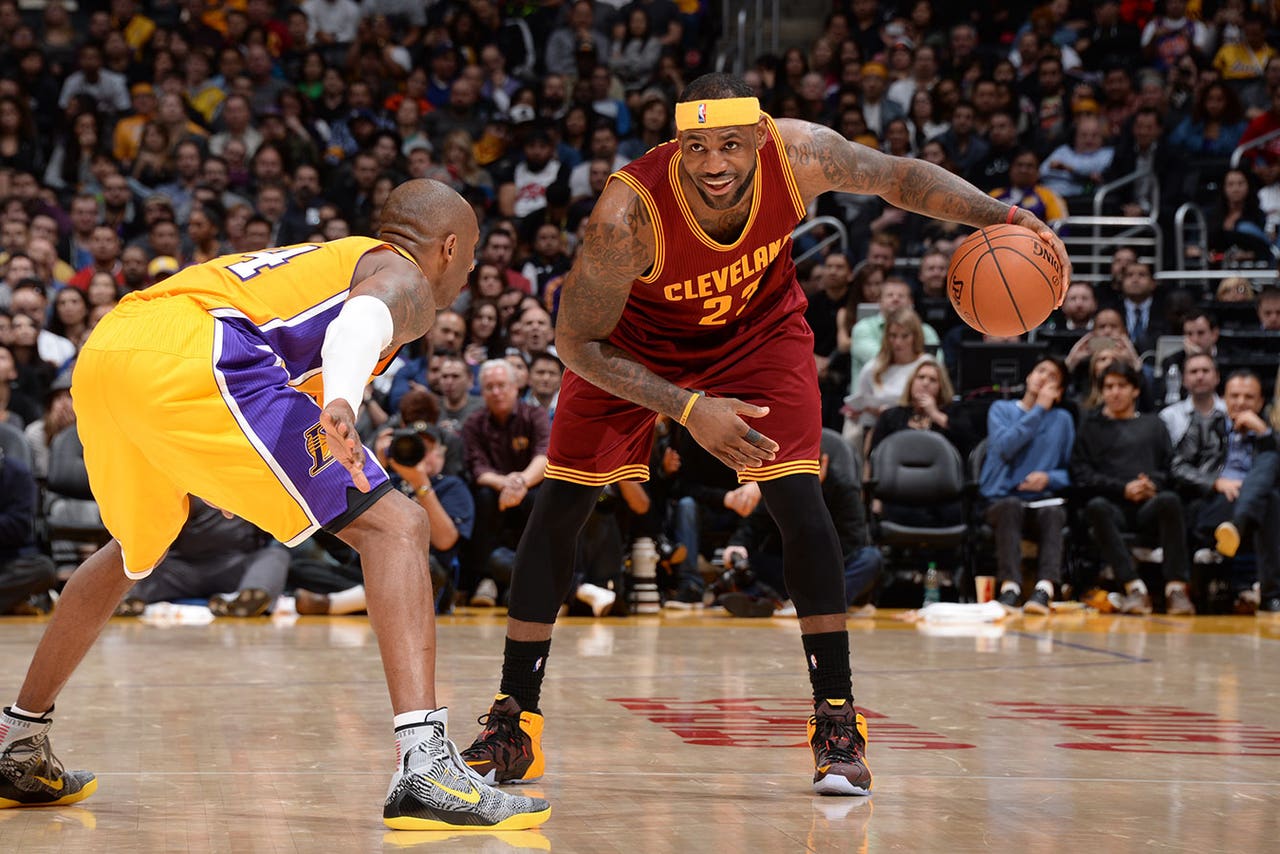 Random dribbles following the Cavaliers' 109-102 victory at the Los Angeles Lakers on Thursday:
1. It's true that the Lakers basically stink, but so what? There was plenty to like about this game for the Cavs, particularly the second half. Mostly, the Cavs needed to end their six-game losing streak, and they went out and got it done. Despite the Lakers keeping it close, it never really felt like the Cavs were threatened after halftime.
2. The Cavs were finally inspired to defend in the second half, holding the Lakers to 41 points. That was a lot different than the first two quarters, when LA eased its way to 61. The ball also moved a little better -- but the Cavs still finished with a mere 14 assists. I'll act enraged about that momentarily, so keep reading.
3. LeBron James is back. At least, it sure does look that way in his first two games since returning from the knee/back injury that kept him out nearly two weeks. LeBron out-dueled the slowed-by-age Kobe Bryant -- with James scoring 36 points and hitting a couple biggies down the stretch.
4. Maybe it's just me, but LeBron has looked more explosive, more fluid and generally more LeBron-like in the previous two games than he has at any other time this season. People have been writing that he's lost a step. The eye test sort of supported that. But in Tuesday's loss at Phoenix and Thursday's win at LA, LeBron was everything Cavs fans expected from the start.
5. As much negativity I see all over the place about the Cavs (some warranted), they're still 19-12 when LeBron plays. That's not bad at all -- and I expect it to get better. For all the flaws that everyone is always pointing out about the Cavs, one truth remains: They have LeBron, and nobody else does. If he keeps playing like he has this week, it's gonna spell trouble for a lot of opponents, as well as a lot of folks who clearly want the Cavs to fail.
6. Cavs coach David Blatt touched on the stories and rumors regarding his job security, but only because he was prodded. Blatt basically said he didn't want to get into "personal stuff," that it's all about the team. Then he delivered a strong message. "We're not out of the mud yet," he said. "But we're gonna be."
7. Anyway, back to the game. In the event you've called Kevin Love soft or a guy who doesn't know how to win, you may want to reconsider. His performance and his guts on this night were truly inspiring.
8. Love could barely walk after suffering from back spasms during player introductions. He had to check himself out of the game and receive treatment on the bench. But he came back in, scored 17 points and, bad back and all, took a charge that lifted his teammates. Actually, his teammates lifted him -- as it took about three guys to pick up Love after the play.
9. Love explained it this way: "After having a poor effort last game (against the Suns), I wanted to get out there and give my team a lift. I just tried to be in the right position and do whatever I could to help the team."
10. As for taking the charge, Love admitted it only added to the pain. "I actually was laughing when it happened, because I needed a second to gather my thoughts," he said. "If it had been called a block, I don't know if I'd have been able to get up. ... I'm able to smile about it now."
11. There were a number of outstanding individual performances, including Bryant's pure determination in scoring 19 points and passing for a career-high 17 assists. We won't see too many more nights like this from the 36-year-old Kobe. So it's important to enjoy them when they happen.
12. For the Cavs, Kyrie Irving scored a quiet 22 points on 9-of-16 shooting. This was one of his better all-around games and I'm guessing barely anyone noticed, considering all the attention was on Kobe vs. LeBron.
13. Also, Tristan Thompson continued his tenacity on the boards, finishing with 11 rebounds. That included five at the offensive end. Thompson clearly has replaced the injured Anderson Varejao when the idea is keeping plays alive and sapping the other team's spirit.
14. J.R. Smith added 14 points and four rebounds and displayed tons of hustle. Timofey Mozgov collected 10 boards and defended the basket. Both are proving to be nice additions and should only get better as they get more familiar with their new surroundings.
15. OK, about those assists. The Cavs finished with a measly 14 -- and that is unacceptable, plain and simple. The ball is sticking in the same person's hands way too much. Now, sometimes this happens when you have so many guys who are capable of big scoring nights (James, Love, Irving, Smith). But the Cavs will be considerably better when they learn to trust the pass. Just take a look at what it's doing for the Atlanta Hawks.
16. Love summed things up this way: "It's not been a great stretch for us, and there were times tonight that weren't real pretty. But this is the NBA. A win is a win."
17. On the bright side, the Cavs got to stay in LA and not travel for their next game. On the downside, that next game is against the Clippers in the same Staples Center building Friday. The Clippers are much more athletic and deeper and just considerably better than the Lakers. The Cavs (20-20) have to be worn out after four straight games out West. A win at the Clippers would do wonders when it comes to building confidence and quieting some of the ridiculous rumors.
18. By the way, Love said he aims to give it a go against the Clippers, despite the back issue. "I'm hoping I'll get a good night's rest and re-evaluate," he said. "I hope to play."
---