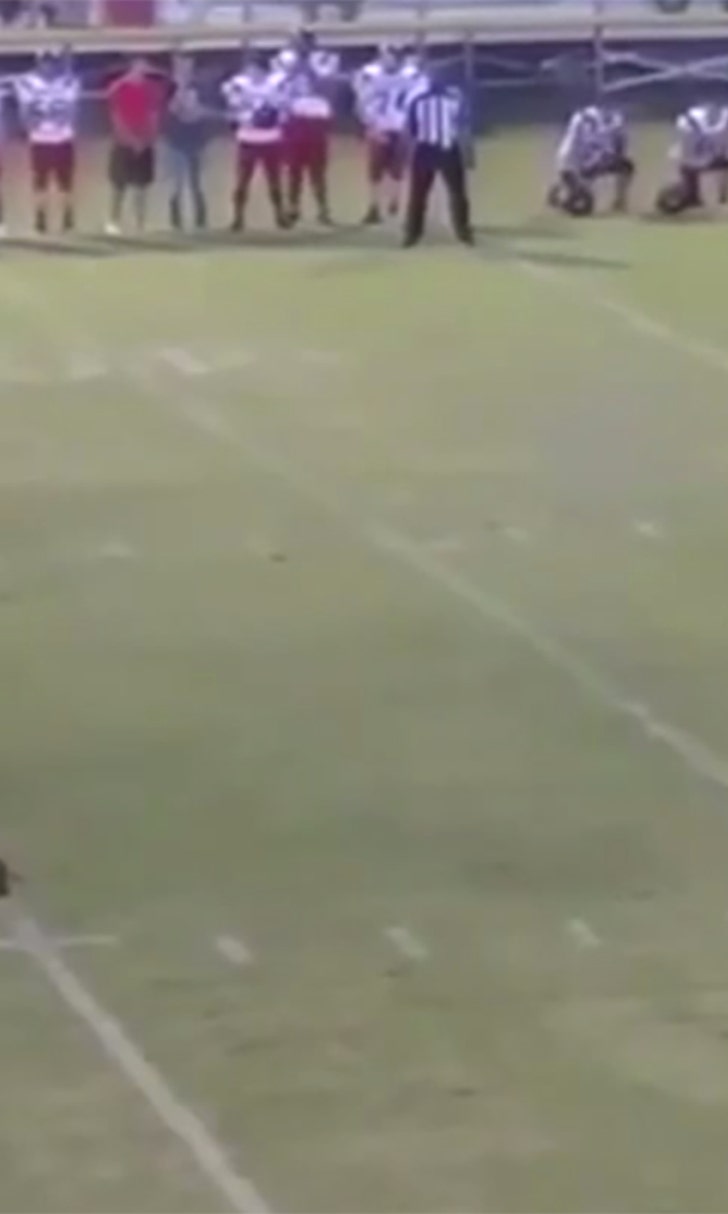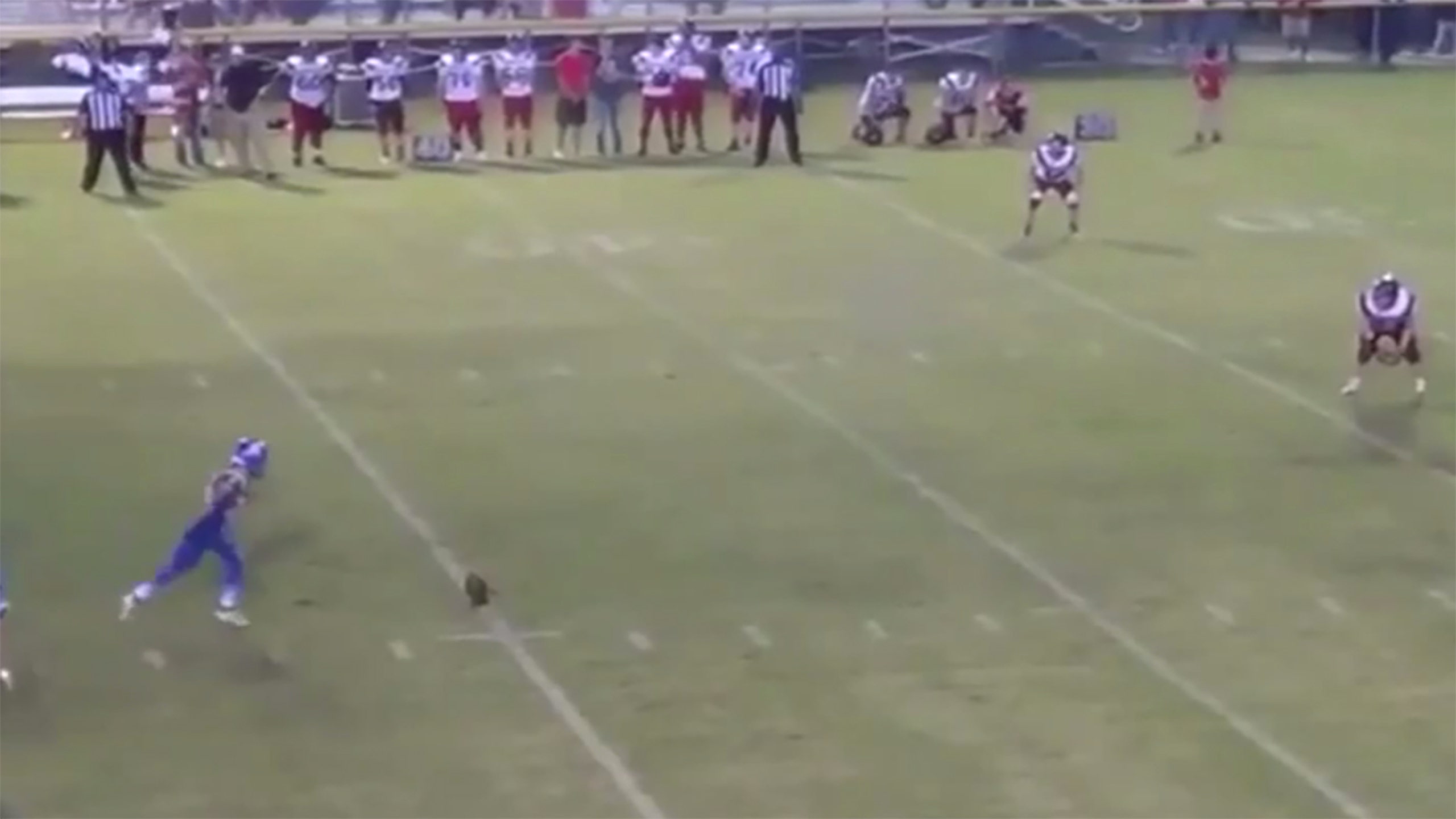 Kelly Catholic High School completes most savage onside kick ever
BY foxsports • September 6, 2016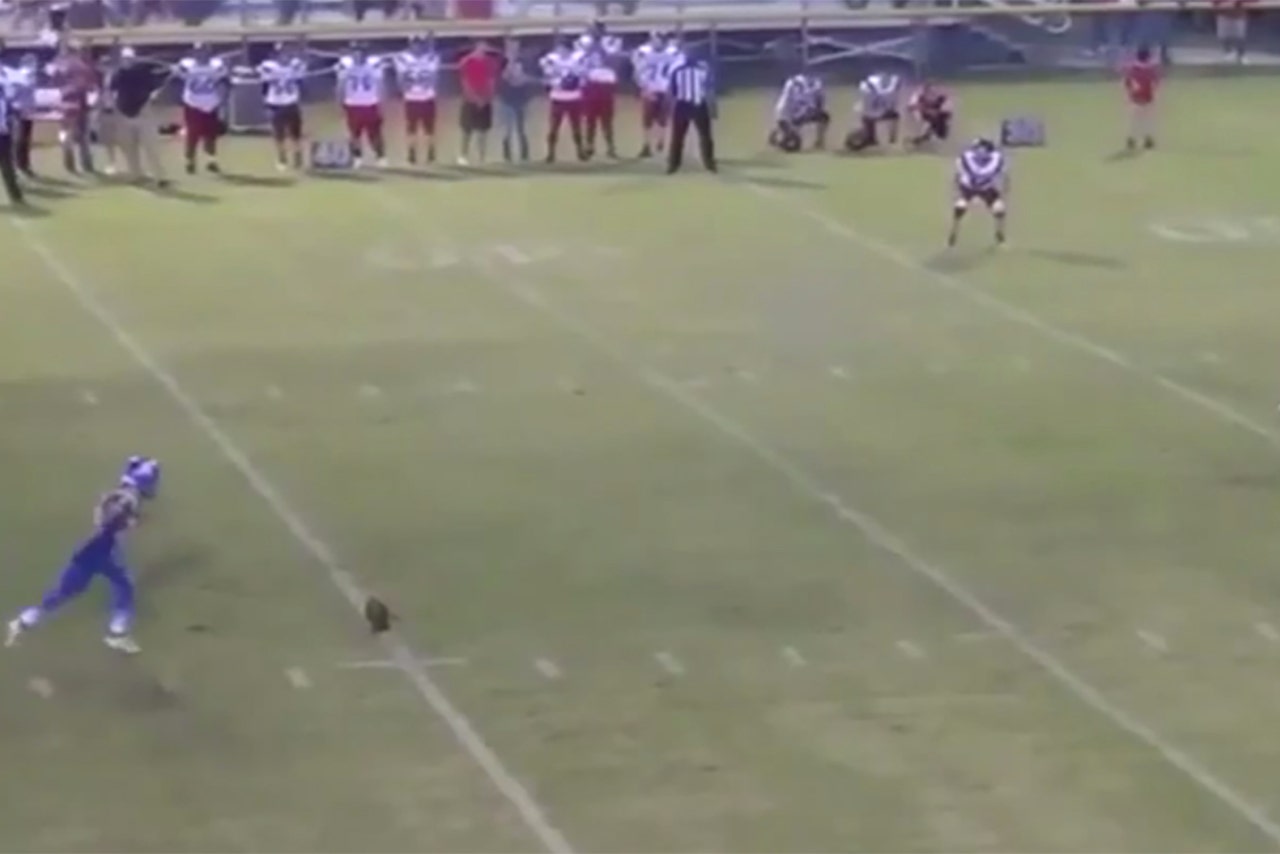 Remember that scene from "The Waterboy" when Bobby Boucher's SCLSU Mud Dogs, down one possession against Louisiana late in the Bourbon Bowl, had the opportunity to regain possession via an inside kick — and the kicker scouted out the opposing team for a target he thought might be intimidated by the moment?
Well, the scene came to real life last Friday when Kelly Catholic High School in Beaumont, Texas, lined up for kickoff and replicated the famous movie sequence against Kountze High School. Watch as the kicker gloriously winds up, picks his (intentional or not) target and launches a laser off an opposing player's helmet (courtesy of @johnhanle and @adrian629's Instagram accounts):
Despite the kicker's heroics, Kelly Catholic was defeated by Kountze 34-7.
---