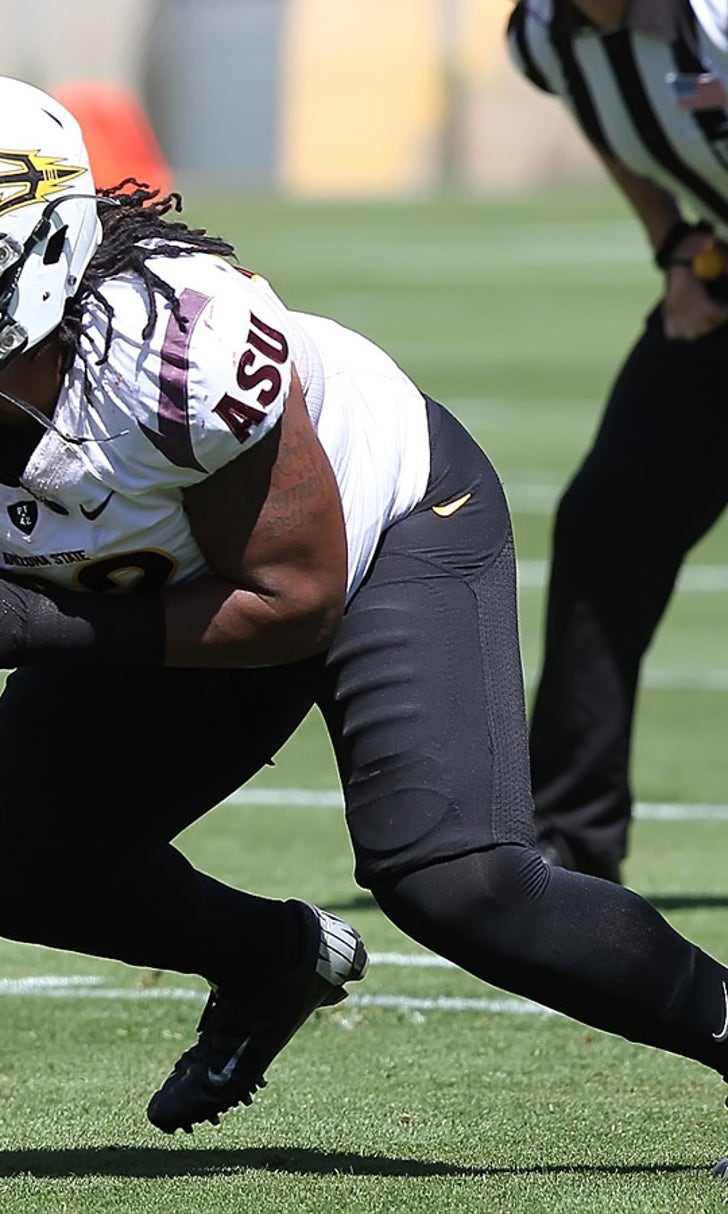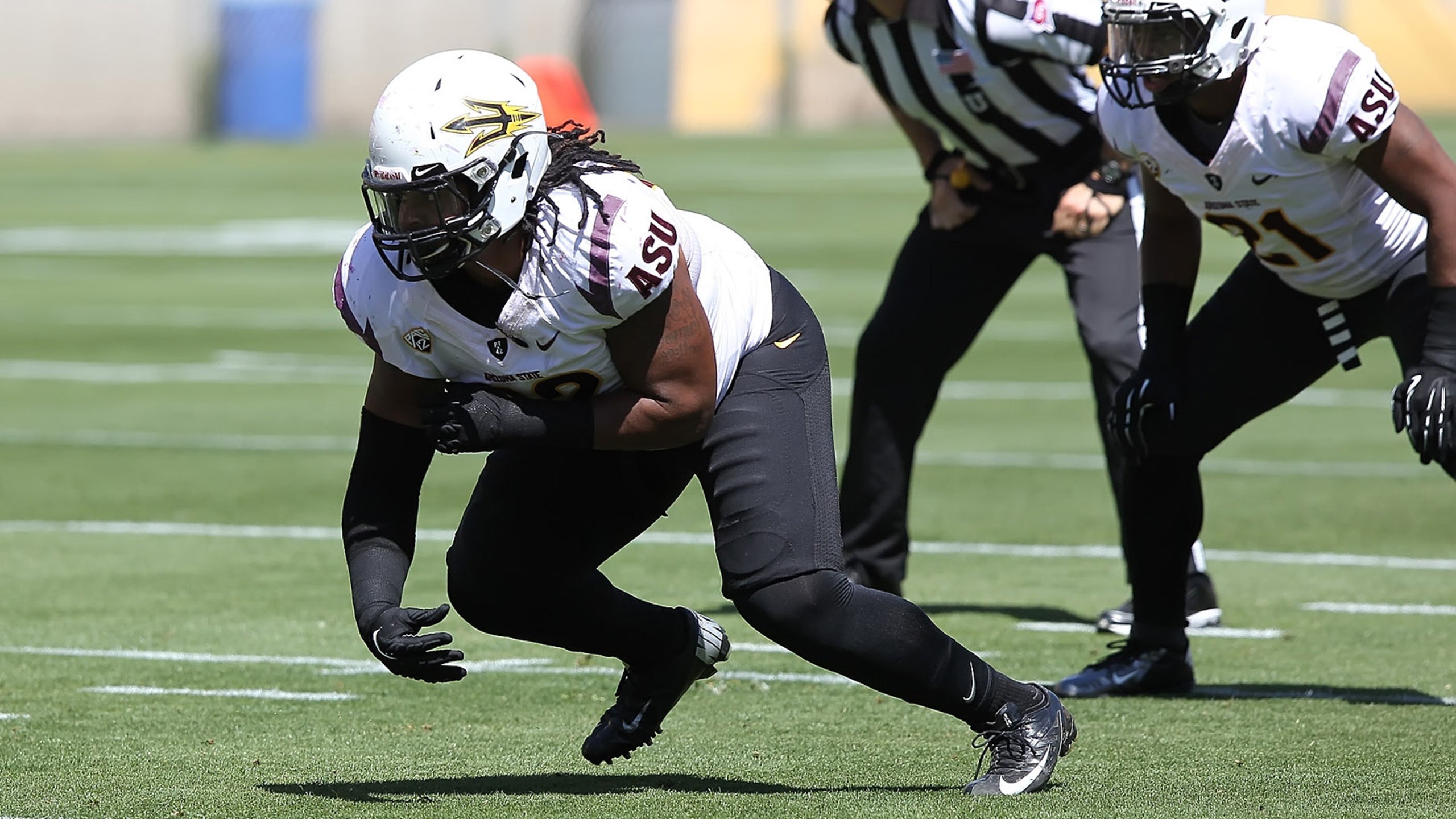 Jaxon Hood reports for camp after absence
BY foxsports • August 14, 2014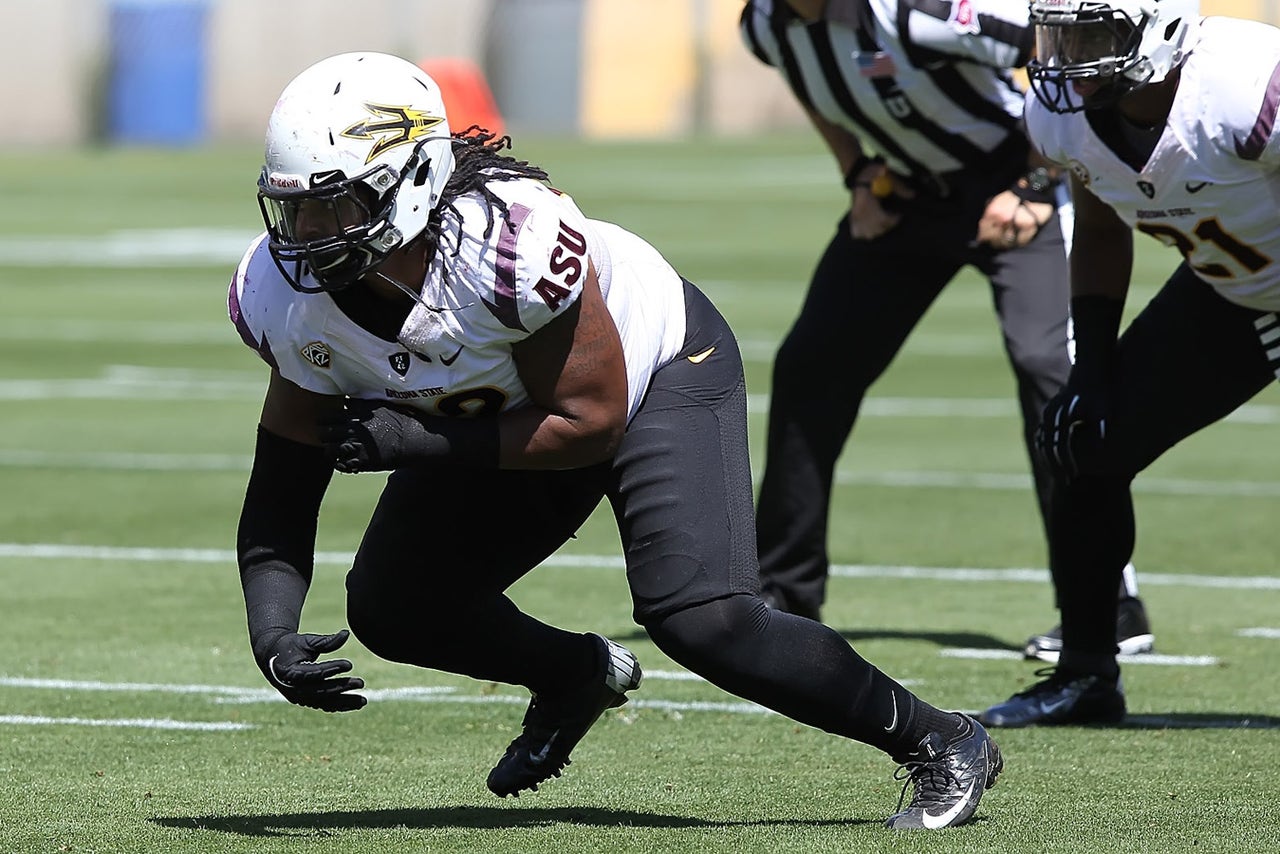 CAMP TONTOZONA, Ariz. -- Arizona State junior defensive tackle Jaxon Hood reported to camp Thursday after missing 12 days to deal with personal issues.
Hood, ASU's most experienced defensive player, joined the team for its morning practice at Camp Tontozona but mostly did conditioning work as he gets in shape and goes through the NCAA-mandated five-day acclimatization period. Hood won't be able to practice in pads until Tuesday.
"He's a big part of this brotherhood, and a guy that has meant a lot to our program," ASU coach Todd Graham said. "It's great to have him back and back in our program ready to go."
Hood declined to speak with reporters following Thursday's practice.
Graham said once Hood is able to practice he'll be worked in very slowly. It has been three or four weeks since Hood did any regular conditioning, so he has catching up to do. It stands to reason he will help on the defensive line this year, though perhaps not right away.
Where Graham most values Hood's presence is as a veteran teacher among a defensive line group that includes freshmen Tashon Smallwood, Connor Humphreys and Renell Wren.
"He'll provide so much for Smallwood, so much for Connor, so much for those younger guys," Graham said. "What I need him to say more than anything is 'Hey, here's why Coach is doing this, here's why this is so hard, here's why you're so uncomfortable,' and explaining those things to them."
With 17 career starts, Hood has far more experience than any other defensive player returning this season.
"He's a kid that I personally am extremely close to," Graham said. "He has a great heart, so he's really important to me and really important to our team."
Junior running back D.J. Foster practiced Thursday without a green non-contact jersey for the first time in more than a week. This time, he was wearing gold just like the quarterbacks, meaning he can't be hit.
Foster will still be limited contact wise until the season starts but did more Thursday than he has recently, getting involved in 11-on-11 action and making a few impressive plays.
"It felt good to go out there kind of full speed again," Foster said. "It felt good to be out there with my team and be out there as a leader."
Foster said he has felt 100 percent for a little while, and the green jersey was precautionary after he suffered an undisclosed injury early last week.
-- Graham said once ASU leaves Camp Tontozona it will split into a two-deep squad and a scout team, meaning the depth chart should truly start to take shape when the team practices in Tempe on Monday.
-- Deantre Lewis practice in a green non-contact jersey after missing most of Wednesday's practice. Graham said Wednesday that Lewis had been "dinged," but did not disclose an injury.
-- Freshman offensive lineman Sam Jones started practice in a green jersey but later removed it.
-- ASU split 11-on-11 reps at the "Z" receiver spot Thursday between walk-on redshirt sophomore Fred Gammage, sophomore Cameron Smith and redshirt freshman Ronald Lewis. In one period, Lewis caught a TD pass of about 35 yards.
-- Freshman running back Demario Richard had another solid day with ASU's running back corps still a little thin. During 11-on-11, he caught a screen pass and went 22 yards for a touchdown.
-- After dealing with a leg strain early in camp, Zane Gonzalez has looked sharp. He went 4 for 4 on field goal tries Thursday, hitting from 24 yards, 46 yards, 37 yards and 35 yards.
-- While bandit safety reps were still split between redshirt freshman James Johnson and walk-on junior Jordan Simone, Johnson started with the first team in the first 11-on-11 period for the first time this camp.
Follow Tyler Lockman on Twitter
---