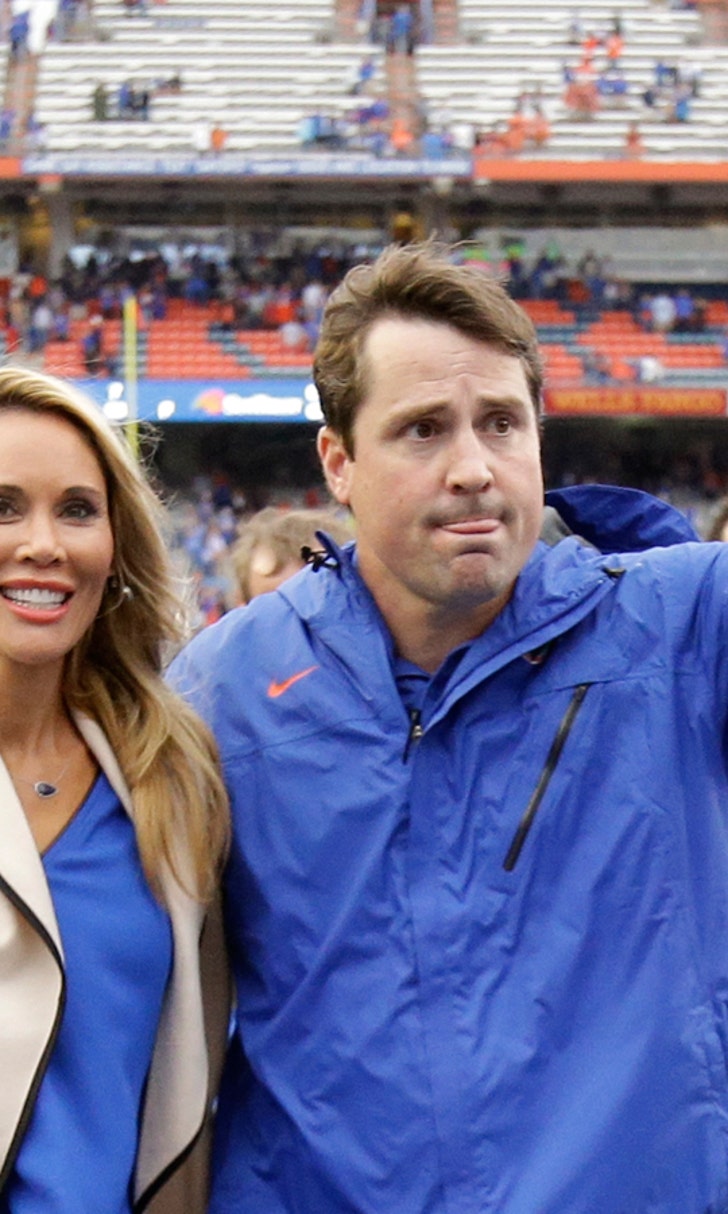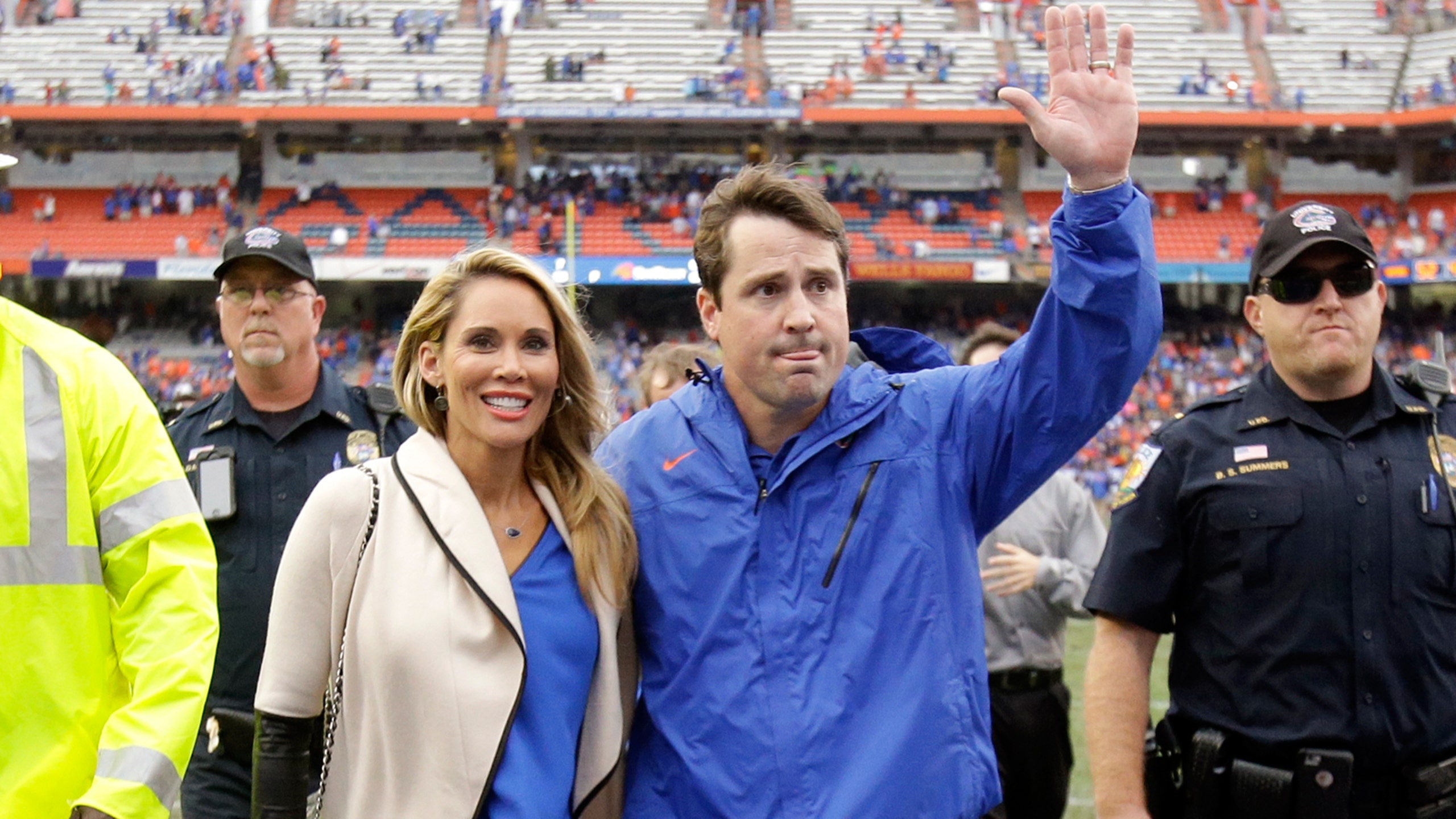 In Will Muschamp's final home game, Florida plays like champs
BY foxsports • November 22, 2014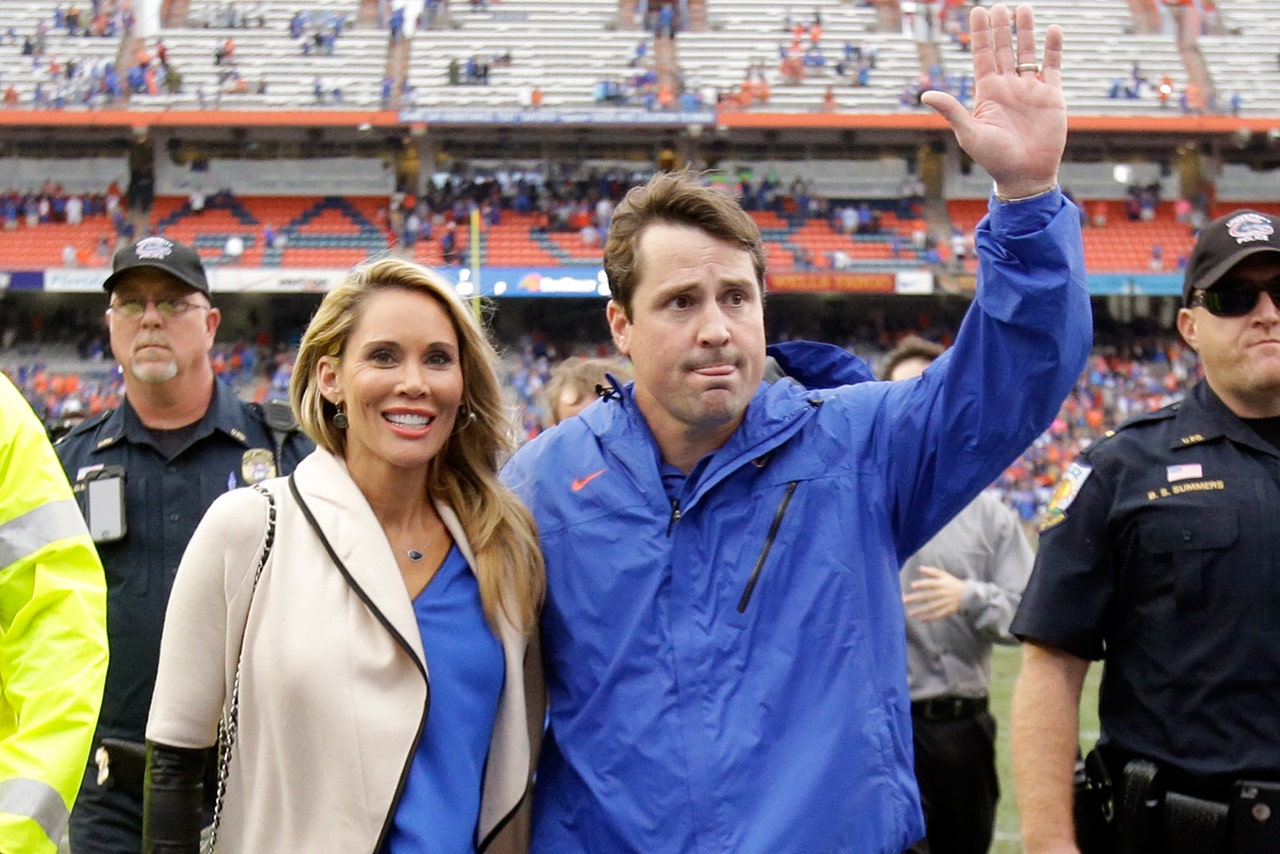 GAINESVILLE, Fla. -- They danced and they slapped high-fives and they hugged and they laughed.
Everyone in the room -- players and coaches and support staff -- needed to let loose a little after a 52-3 stomping of Eastern Kentucky on Saturday.
Ever since they gathered six days earlier to hear that head coach Will Muschamp would be gone at the end of the regular season, a dark cloud, forecasting change in some form or fashion for every one of them, loomed over everything they did.
Muschamp recognized it early in the week.
Players weren't as focused as usual. Practices weren't as sharp as they needed to be. He decided it was time to clear the air.
On Thursday afternoon, in the same room they gathered four days earlier to listen to Florida Athletic Director Jeremy Foley tell them about the future of their head coach, Muschamp brought the team together.
He had a specific message.
"It was hard, but I mean, it's the truth," junior defensive tackle Jonathan Bullard said. "He was just trying to make sure this doesn't affect our future, because he is going to move on, and he's a great coach, so he's going to get another opportunity.
"But we only may have one or two years with a new coach coming in. He just wants to make sure we get the most of our opportunity."
To get his point across, Muschamp relayed a story about his college career at Georgia when head coach Ray Goff made changes on his staff between Muschamp's junior and senior seasons.
Muschamp didn't like it. He didn't want it. He sulked for a few days.
Richard Bell, the defensive coordinator/secondary coach who helped Muschamp go from former walk-on to a team captain, was out. In came new secondary coach Steve Dennis.
"I had walked on. I earned a scholarship. I earned a starting job," Muschamp said. "I was mad at the head coach. I was mad at everybody. I had earned my spot. I earned my position.
"And I felt like, 'here we go again. I've got to earn my spot all over.' And the new position coach came in."
Muschamp didn't like Dennis for a couple of weeks. Soon, a bridge was gapped. Muschamp adjusted and finished with career with a solid season. Today, Muschamp considers Dennis a friend.
Muschamp's story and the team meeting seemed to help the Gators move past whatever distractions cluttered their minds.
Their thoughts returned to Eastern Kentucky ... to Senior Day ... to becoming bowl eligible ... to winning Muschamp's final home game.
All the above -- check.
"We just have to go with the flow. We don't know what's going to happen. We just have to keep riding," said sophomore receiver Demarcus Robinson, who caught a team-high four passes for 137 yards and two touchdowns. "He said stuff like that happens all the time. You just have to live with it."
The Gators lived well Saturday, sending out 24 seniors with a victory that earned them bowl eligibility after they missed out on a bowl berth last season for the first time in more than 20 years.
The Gators had 430 yards of total offense, limited Eastern Kentucky to 142, and quarterbacks Treon Harris (4 of 12, 162 yards, 2 TDs) and Jeff Driskel (9 of 11, 164 yards, 3 TDs) combined to throw for five touchdowns.
Robinson caught two, senior Quinton Dunbar caught two, and senior Michael McNeely caught the first two passes of his career -- the second a 28-yard touchdown throw from Driskel.
The mood as the Gators left Florida Field for the final time this season could not have been more different from a week ago when South Carolina blocked two kicks in the final 3 minutes to pull off an unlikely 23-20 overtime win.
As Muschamp exited the field for the final time as Florida's coach, he heard cheers instead of boos.
Inside the locker room he heard a chant.
A chant of "Champ."
The players serenaded their coach to kick off a much-needed celebration.
"It was very emotional," Bullard said. "We wanted to have a winning atmosphere and we did."
"It was a tremendous time in the locker room," said McNeely, who made sure to find offensive coordinator Kurt Roper so he could hug him. "For Coach Roper to call that play, it was a dream come true."
The story of Muschamp's tenure at Florida is that there were not enough celebrations like Saturday's for him to keep his job.
He may not have won enough -- the Gators are 28-20 under Muschamp heading to next week's regular-season finale at Florida State -- but there's no doubt that he won over his players.
Through the ups and downs of what has been a difficult season, the Gators never stopped playing for their coach.
And when he sensed a letdown at practice this week, he called them together to remind them to keep grinding.
"I can't imagine any coach doing any better than what he's doing. He's just still going in on us," defensive lineman Alex McCalister said. "The new coach is going to come in and watch these last few games. You're basically doing a resume for your next coach. That's coming from Champ."
In Champ's final home game as their head coach, the Gators played like champs.
---