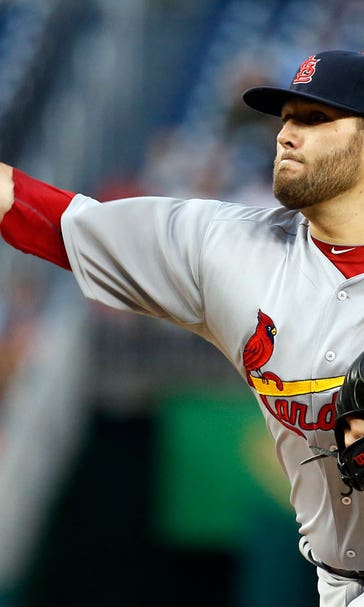 Holliday gets Cards to extra innings, but Escobar, Nats prevail
April 21, 2015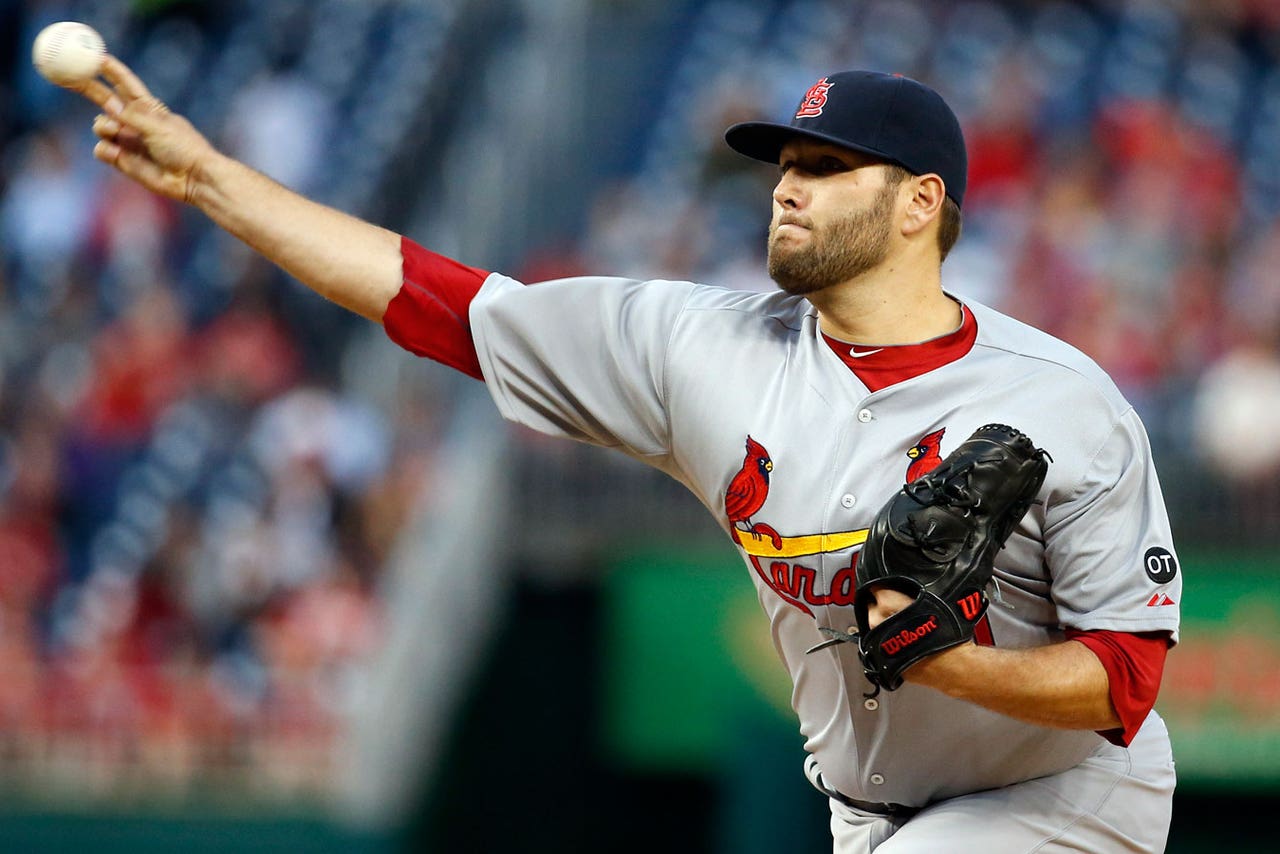 WASHINGTON -- Carlos Villanueva had pitched for the St. Louis Cardinals only once all season and that was more than a week ago.
Neither he nor manager Mike Matheny was going to say that's why the Cardinals lost this game.
Yunel Escobar drove an 89 mph fastball from former teammate Villanueva to left with two outs in the bottom of the 10th inning Tuesday night, then celebrated with a head-first dive to the plate, lifting the Washington Nationals to a 2-1 victory over the Cardinals, ending St. Louis' five-game winning streak.
"It's no excuse. I've done it before. That's what I'm here for. I don't see that being a factor," said Villanueva (1-1), who hadn't pitched since earning the win April 12 against Cincinnati. "I've stayed ready in between. I've thrown my sides. And it's something that I have to deal with, to stay ready for situations like this."
Matheny agreed.
"That's what we got him for. He comes in, in those spots, and that's the kind of spots he knows he's going to be pitching in," Matheny said. "We just try and ride him as long as we can."
It was the second homer of 2015 for Escobar, acquired this offseason in the deal that sent setup man Tyler Clippard to Oakland. Escobar was supposed to be Washington's starting second baseman but has been filling in at third while Anthony Rendon is on the disabled list.
"He would play anywhere we ask him to," manager Matt Williams said.
Escobar went to the plate looking for a fastball from Villanueva, the seventh pitched used by St. Louis -- and that's just what he got.
"He ambushed me," said Villanueva, who was on the Toronto Blue Jays with Escobar in 2011-12.
Watch the Cardinals Live pregame and postgame shows before and after every St. Louis Cardinals game on FOX Sports Midwest.
The Nationals have won five of six games to get back to .500 after starting the year 2-6.
After Gonzalez managed to keep the Cardinals off the scoreboard despite giving up eight hits and four walks in six innings, Aaron Barrett (2-0) earned the win by pitching the 10th. He worked around a leadoff single and stolen base by Pete Kozma -- forever associated around these parts with the Cardinals' 2012 NL Division Series Game 5 comeback.
Thanks to Bryce Harper's RBI single in the third -- when he also wound up getting doubled off base on an appeal -- the Nationals led 1-0 heading into the ninth inning, when closer Drew Storen blew the save. Matt Holliday tied the game with an RBI single, making him 4 for 4, extending his hitting streak to 12 games.
Entering the ninth, St. Louis had left 12 runners on base.
"We were getting some hits," Matheny said, "but not the consecutive ones."
TRAINER'S ROOM
Cardinals: LHP Jaime Garcia (DL, left shoulder) is scheduled to throw a simulated game Saturday.
Nationals: 3B Rendon (sprained left knee) played three innings at extended spring training and could be headed out on a minor league rehab assignment as soon as Friday.
NAVAL GRAD
The Cardinals brought up reliever Mitch Harris, a 2008 graduate of the U.S. Naval Academy, from Triple-A Memphis. The Hall of Fame said it believes the only Naval Academy graduate to appear in a major league game was pitcher Nemo Gaines, who made four relief appearances in 1921 with the Washington Senators. Harris did not get into Tuesday's game.
UP NEXT
Cardinals RHP John Lackey (1-0, 2.77 ERA) is one strikeout shy of 1,800 for his career heading into Wednesday's game, his first start against the Nationals since 2008, when he was a member of the Angels. He'll face Nationals RHP Doug Fister (1-0, 0.69). In 2013, they were opponents in the AL Championship Series, although never pitched against each other, as Lackey's Red Sox beat Fister's Tigers in six games.
---