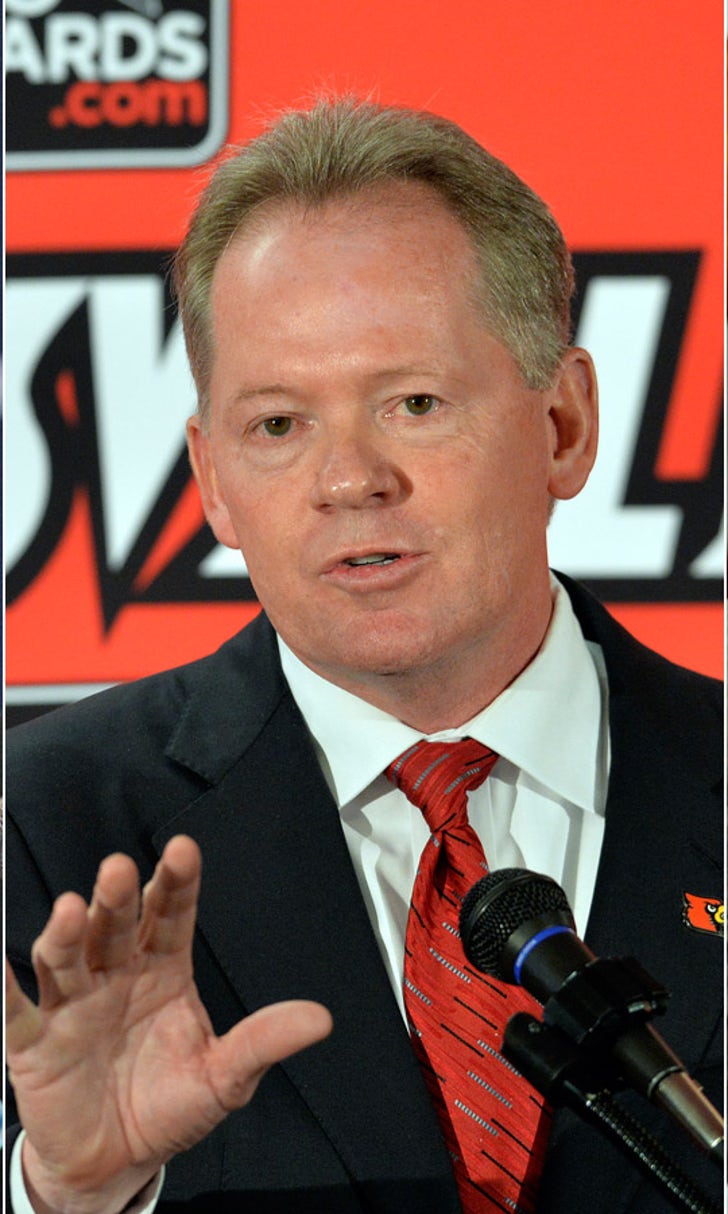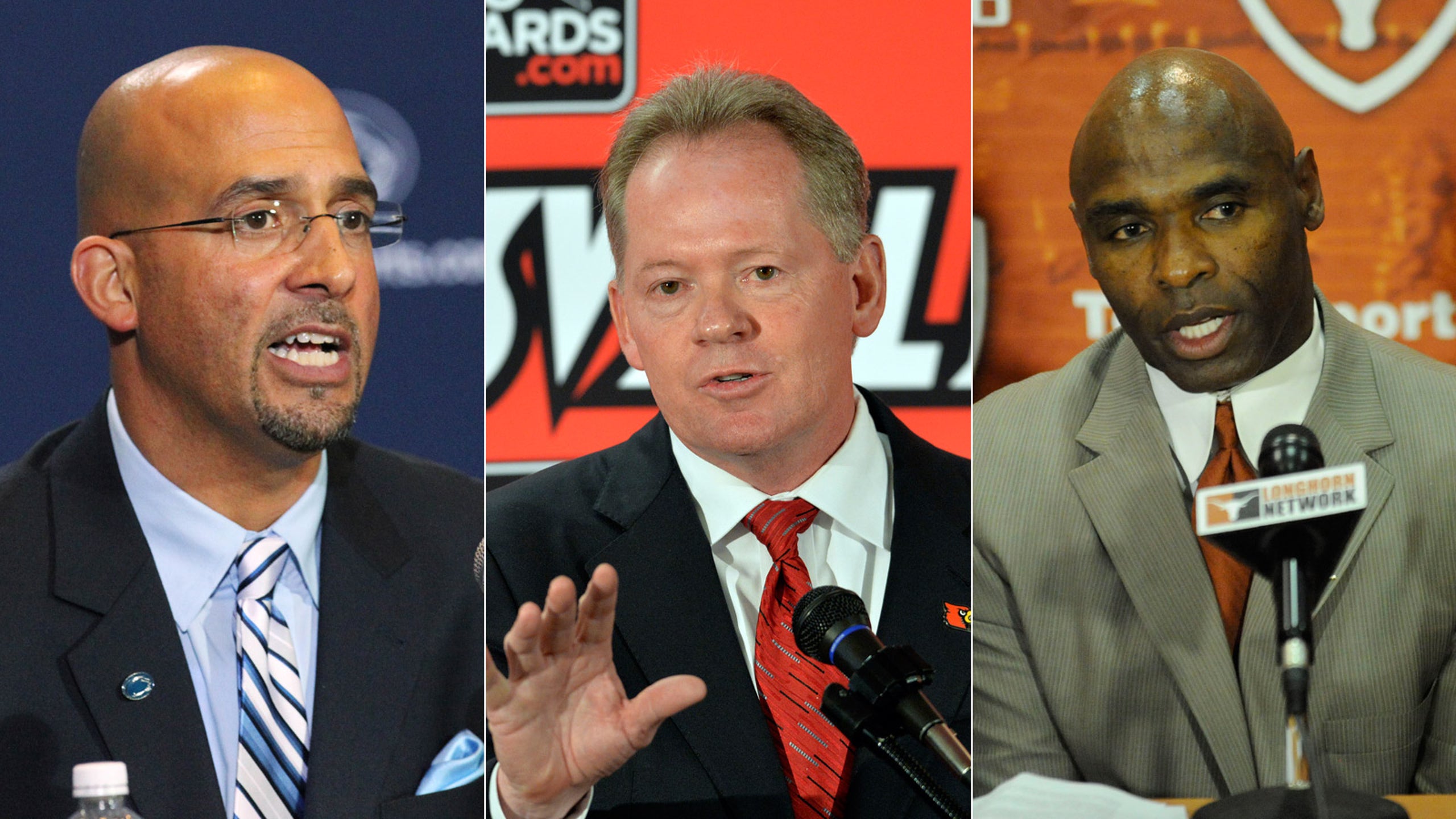 Grading the college football coaching hires
BY Cory McCartney • January 22, 2014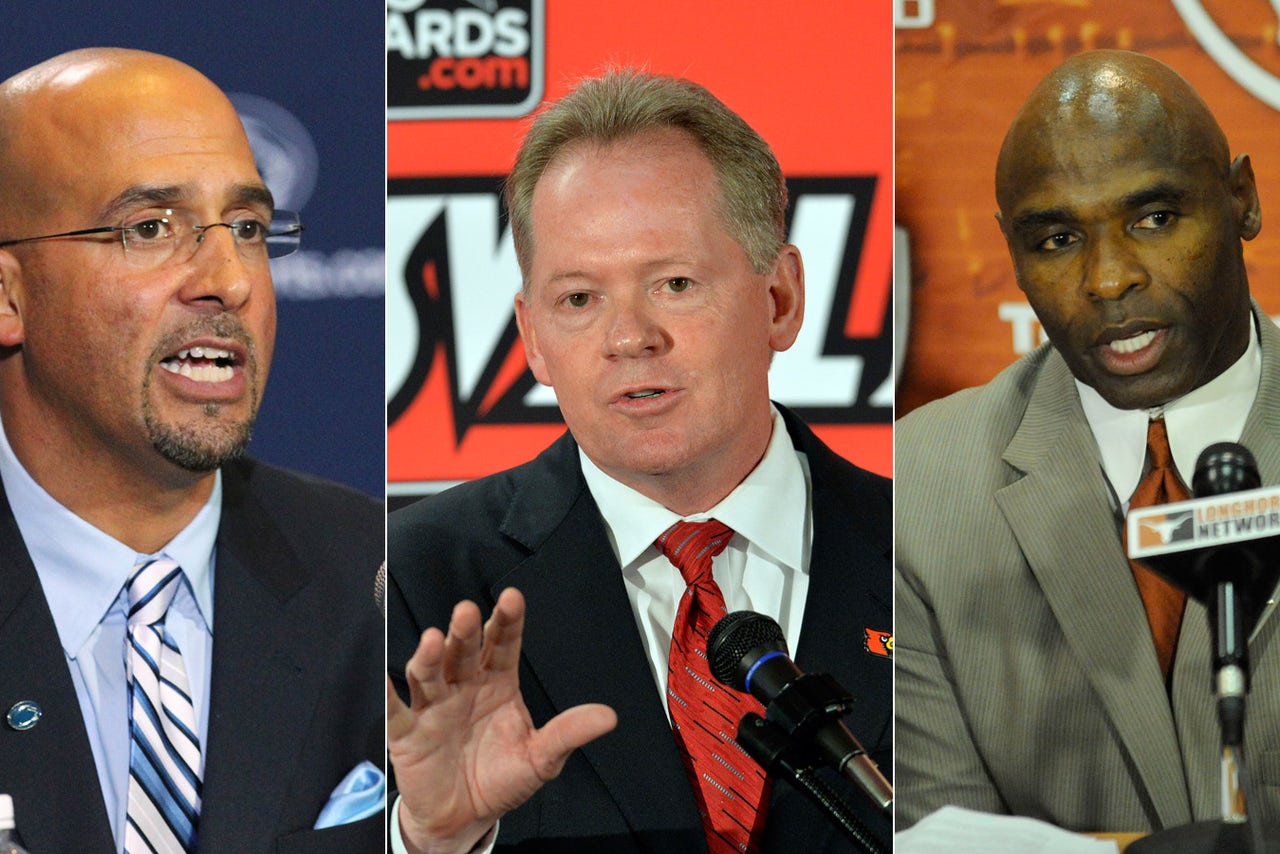 The coaching carousel went around and around, coming to a stop Wednesday, with UAB making its hire.
Nineteen jobs were filled in all, a number that was the lowest of any year since 2005's offseason had just 11 moves. By comparison, the last five years saw an average of 25.6 changes, with 31 a year ago.
But it was a relatively calm year, with just seven schools from the big five conferences going in a new direction and only one of them -- USC -- was due to an actual firing.
They were hires were both inspired and perplexing -- and all in need of judgment.
James Franklin, Penn State: He's a perfect pitchman, is a Pennsylvania native and took a school under constraints in Vanderbilt and made it a consistent winner. He should thrive under sanctions and put the Nittany Lions in position to be elite again once they're back in the NCAA's good graces.
Chris Petersen, Washington: While past Boise State coaches failed at major programs -- Dirk Koetter and Dan Hawkins -- that Petersen went 92-12 record and won two BCS bowl victories, says it all. With ties to the Northwest, he'll attract talent.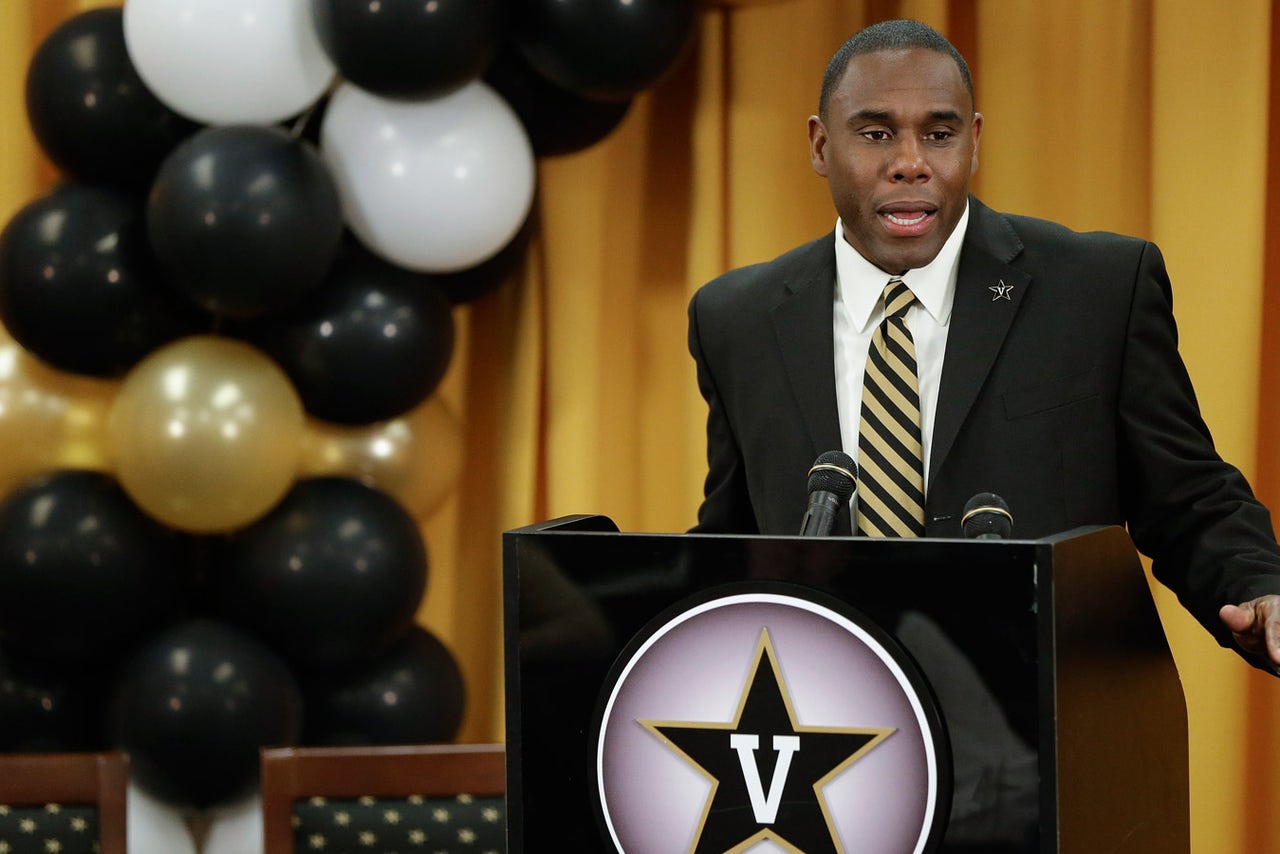 Derek Mason takes over at Vanderbilt after spending the last two seasons as Stanford's defensive coordinator.

Blake Anderson, Arkansas State: Like with Hugh Freeze and Gus Malzahn, the Red Wolves added another intriguing offensive mind in Anderson. As North Carolina's offensive coordinator, he directed attacks that both averaged over 425 yards per game.
Jeff Monken, Army: What's key here is that Monken knows the triple-option, having worked with Paul Johnson at Hawaii, Georgia Southern and Navy. In four years at the helm at Georgia Southern, his teams averaged 336.1 ypg on the ground.
Bryan Harsin, Boise State: A former Boise State QB and offensive coordinator, he was also Texas's OC and spent last year as Arkansas State coach. It should be status quo in blue turf land.
Dino Babers, Bowling Green: A part of Art Briles' turnaround at Baylor, Babers will bring the same high-tempo, spread offense the Bears run to the MAC. With QB Matt Johnson back after throwing for 3,467 yards and 25 scores, it could be a perfect marriage.
Bob Diaco, UConn: The 2012 Broyles Award winner for building a Notre Dame defense that carried it to the BCS title game. He's primed to boost a Huskies D that was a bright spot amid a rocky season.
Chris Creighton, Eastern Michigan: An interesting choice given that predecessor Ron English was fired for using inappropriate language, Creighton doesn't let his players curse. The Eagles haven't had a winning season since 1995 and Creighton hasn't had a losing season in 17 years as a head coach.
Charlie Partridge, Florida Atlantic: The Owls are banking on Partridge's ability to keep talent in South Florida, where he was the primary recruiter in stops at the likes of Pitt, Wisconsin and Arkansas.
Chuck Martin, Miami (Ohio): The ex-Notre Dame offensive coordinator is attracting a number of Irish castoffs, including QB Andrew Hendrix. Rebounding from a combined eight wins the last three years is daunting, but it can't get much worse.
Steve Sarkisian, USC: The optimum word here is safe. Athletic director Pat Haden stuck with the Pete Carroll coaching tree in plucking Sarkisian from Washington. But given UCLA taking over Los Angeles, a sexier hire may have been in order.
Derek Mason, Vanderbilt: He's familiar with working under tough academic standards and in two seasons as Stanford defensive coordinator led a unit that was among the Pac-12's best. Can he do enough to save a recruiting class disintegrating after Franklin's exit?
Dave Clawson, Wake Forest: The Demon Deacons have ranked higher than 108th in offense once in the last four years. Clawson, known for his offensive mind, is used to turning things around, doing so at Fordham, Richmond and Bowling Green in winning conference titles.
Jeff Brohm, Western Kentucky: This move is all about continuity. In one season as offensive coordinator, Brohm helped the Hilltoppers break 18 school records.
Craig Bohl, Wyoming: Don't know the name? Bohl won consecutive national titles at North Dakota State and will try and reinvigorate a stagnant Cowboys program.
Mark Whipple, UMass: He won once with the Minutemen and won big, claiming a national title in a stint that ran from 1998-2003. It's a program needing a boost after Charley Molnar's exit, but is someone who has spent eight of the last 10 years in the NFL the answer?
Charlie Strong, Texas: He wasn't the hire the Longhorns wanted and his pedigree is on defense, not offense, which rules the Big 12. He'll have plenty of money to add strong offensive minds behind him. For example: plucking respected offensive line coach Joe Wickline from Oklahoma State to be his OC.
Bill Clark, UAB: He has three seasons as a head coach, two at Prattville (Ala.) High School and one at Jacksonville State. But that season with the Gamecocks resulted in a FCS quarterfinals appearance. Do the Blazer have the next Gus Malzahn to blaze the path from preps to FBS?
Bobby Petrino, Louisville: If the goal is to simply win, the return of Petrino is a magnificent hire. Strong left him with plenty of toys to play with, but a reputation for bouncing between jobs makes you wonder how long it will last -- though a $10 million buyout could help there. Of more tangible concern, how will his ugly exit from Arkansas and his questionable behavior impact his ability to recruit?
---