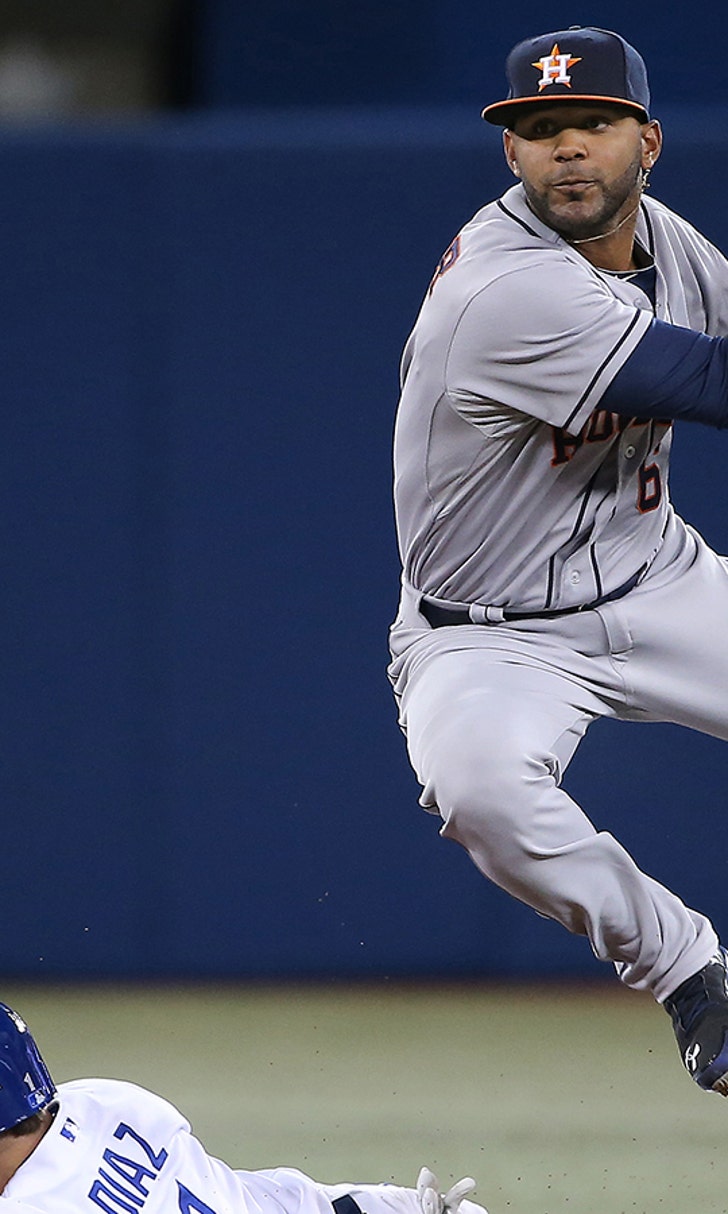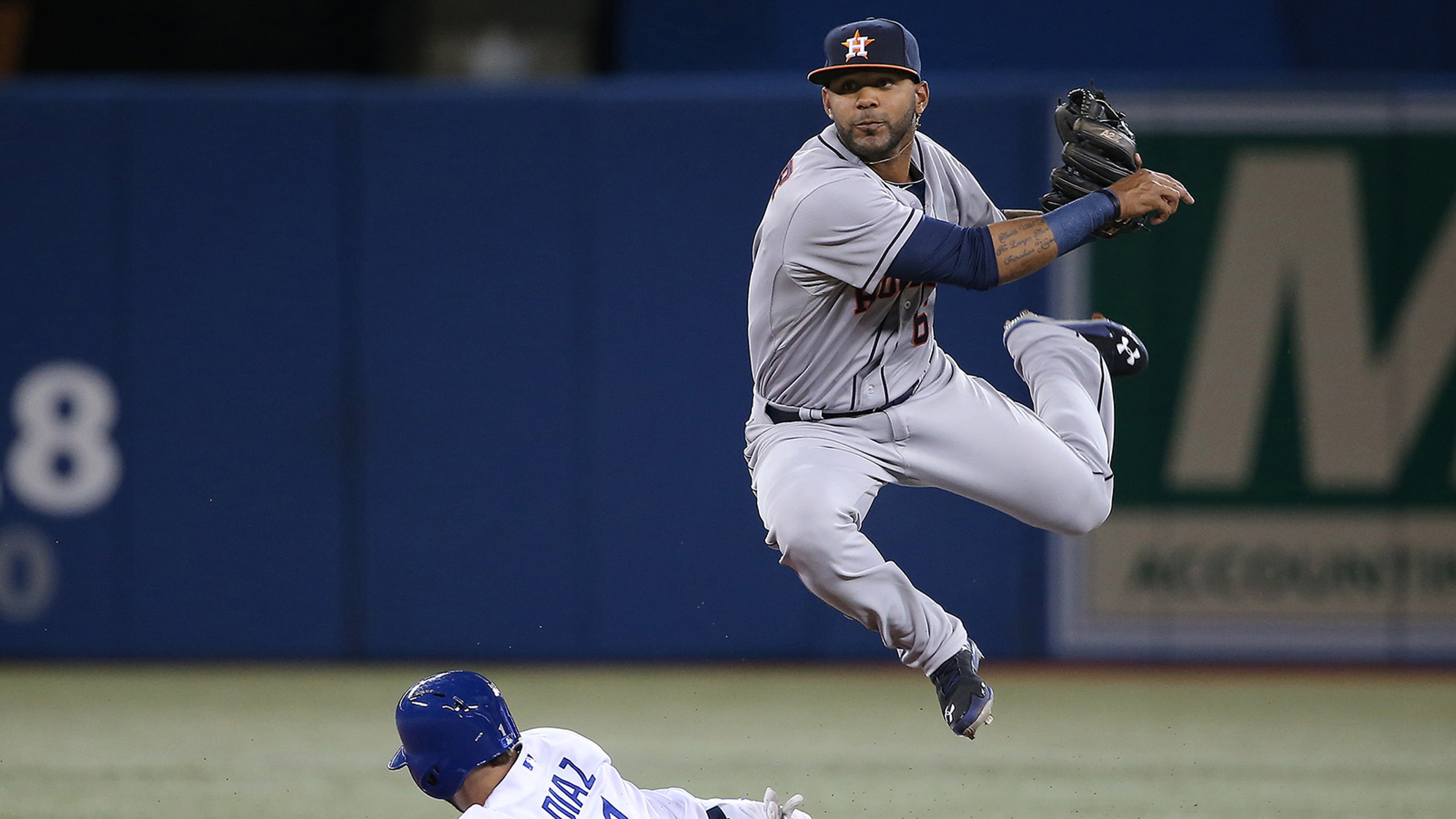 Free Agent Frenzy: Look to Villar, Wong for middle infield help
BY John Halpin • May 16, 2014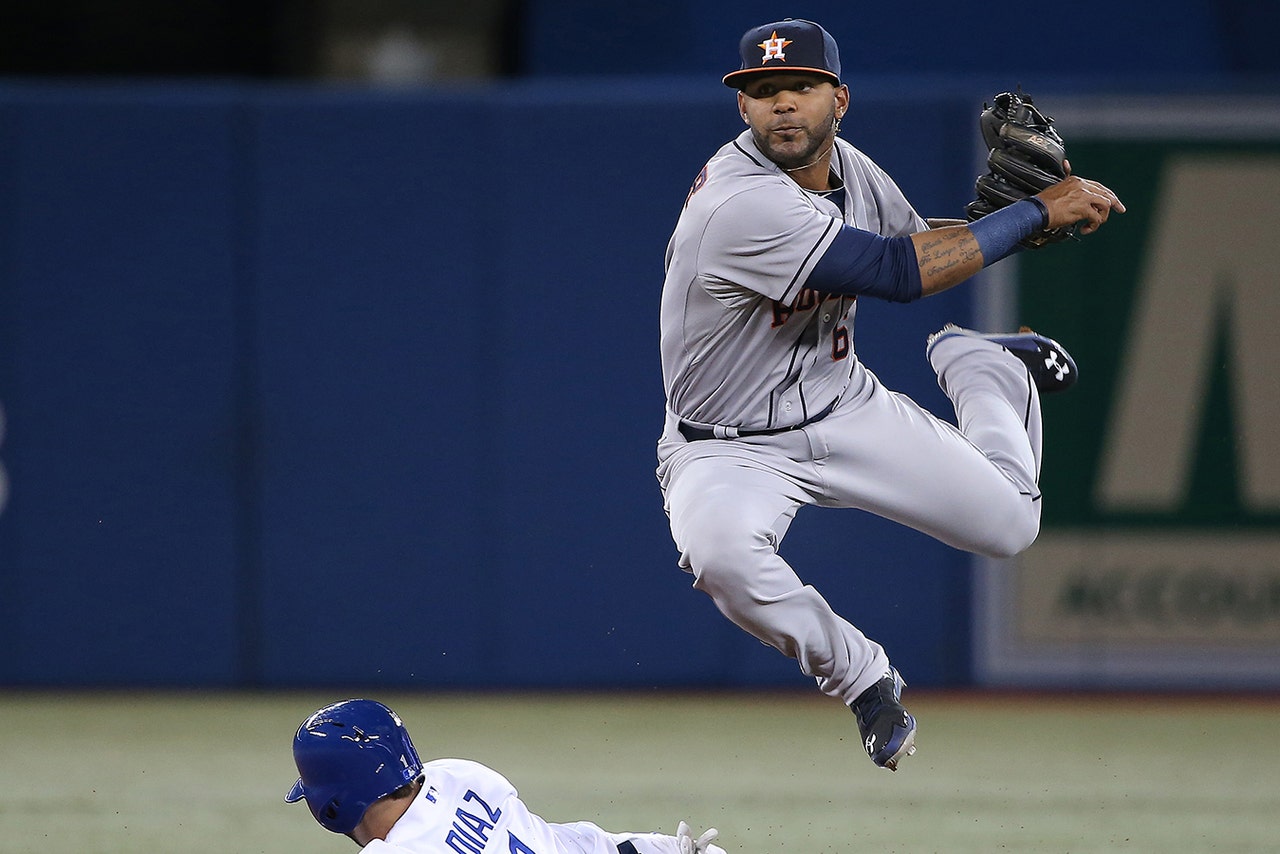 We're at the season's quarter pole, folks. If your pitching staff hasn't lost at least one person to Tommy John surgery, consider it a victory.
Here's this season's seventh edition of Free Agent Frenzy. Please note that, as in past seasons, no player will be mentioned in this space more than once in a four-week span, because we don't want to beat you over the head all year long about the same players. Let's get going!
(Note: All stats are through Thursday.)
Catcher: Yasmani Grandal, Padres (owned in 1.4 percent of FOXSports.com leagues)
Grandal has impressed the Padres with his rapid recovery from ACL surgery, and he's been getting more playing time lately. Grandal looks to be a 12-15 homer guy, and he should be owned in anything deeper than a 12-team, one-catcher format.
Digging deeper: J.P. Arencibia (0.8 percent owned) hit 21 homers last season, but found himself on the bench often at the beginning of this season because of a horrible batting average and horrid walk rate than has left his career on-base percentage at .255. However, Arencibia is now sharing time with Robinson Chirinos during Geovany Soto's absence, and could hit a few homers for your AL-only squad. As a part-timer, Arencibia has less chance of hurting your BA.
First base: Nick Swisher, Indians (owned in 29.9 percent of FOXSports.com leagues)
No sexiness or upside with this pick - just reliability. Swisher has found himself dropped from many fantasy rosters due to a slow start, but most indicators (walks, Ks, line drives) are in line with his usual performance, so he should bounce back. Swisher's 1B/OF eligibility is a nice bonus.
Digging deeper: Lyle Overbay (0.5 percent owned) is getting some extra playing time while Brewers 3B Aramis Ramirez is on the DL. NL-only leaguers in need of a warm body could do worse, as Overbay already has 29 at bats this month.
Second base: Kolten Wong, Cardinals (owned in 4.8 percent of FOXSports.com leagues)
Wong returned to St. Louis this week after a brief exile to Triple A. Wong batted .344 with a couple of home runs, five steals and 14 runs scored in 15 games at Louisville, and batted .303 10 homers with 23 steals between the minors and majors in 2013. That's close to the guy I'm expecting to see this season, and Wong can be considered in all formats.
Digging deeper: Johnny Giavotella (0.1 percent owned) is handling keystone duties for the Royals during Omar Infante's DL stint. The Royals have repeatedly shown that they don't much care for Giavotella, as they've sent him back to the minors in favor of guys like Chris Getz and Elliot Johnson at every opportunity. However, as a short-term solution, he can help your AL-only squad.
Third base: Mark Reynolds, Brewers (owned in 8.4 percent of FOXSports.com leagues)
Reynolds has been moving between first base and third base during Ramirez's absence, but his power has remained constant, as he has eight home runs in 112 at bats. Sure, Reynolds whiffs waaaaaaaay too much and is destined to own a horrible BA. You want free power with dual positional eligibility? Here it is.
Digging deeper: Eduardo Escobar (2.3 percent owned) has started four straight games at shortstop for the Twins, with Danny Santana spending his time learning to steal Aaron Hicks' job in center field. Escobar doesn't have much power or speed, but he's not a horrible hitter (career BA .251), and again, he fits the warm body criteria that AL-only owners could use. Escobar is SS/3B-eligible.
Shortstop: Jonathan Villar, Astros (owned in 22.4 percent of FOXSports.com leagues)
You folks are asleep at the wheel for letting this guy remain available in so many leagues. Villar is a better fantasy player than real player – he's a bad fielder – but what do we care? The guy has five home runs and 10 stolen bases in 40 games, for crying out loud. So, he's batting .220 – big deal. What are you waiting for?
Digging deeper: Tyler Pastornicky (0.1 percent owned) is more glove than bat, but he has a little bit of speed, and has started four of the last five games at second base for the Braves. They're sick of Dan Uggla, and before they call up prospect Tommy La Stella – who isn't exactly killing it at Triple A – they're going to give Pastornicky a chance.
Outfield: George Springer, Astros (owned in 16.2 percent of FOXSports.com leagues)
Springer started slowly after getting called up from the minors a month ago, but he has three home runs in his last seven games. You remember that he had 37 home runs along with 45 stolen bases across two levels of the minors last season, right? Come on – ignore Springer's stratospheric strikeout rate, and live a little.
Digging deeper: With Brandon Belt on the DL until early July or so, the Giants have moved Mike Morse to first base, and will try a combo of Tyler Colvin (0.4 percent owned) and Gregor Blanco (0.5 percent owned) in left field. Blanco has more speed, but Colvin has gotten three starts this week, so he'd be my bet.
Starting pitcher: Jose Quintana, White Sox (owned in 14.8 percent of FOXSports.com leagues)
I recommend Quintana often as a streaming starter in the Fantasy Baseball Buzz Blog, because he's very underappreciated. Since the beginning of the 2013 season, Quintana ranks 42nd among qualified starters in ERA (3.54), 36th in WHIP (1.22) and 33rd in strikeouts (204 in 249 innings). He shouldn't be sitting on the free-agent wire in any league. A pitcher doesn'€™t have to be Clayton Kershaw to be valuable, you know.
Digging deeper: Brad Peacock (0.2 percent owned) has had control issues all season long, but did his Monday start against the Rangers (11 K, 2 BB, 4 ER in 6 IP) show us that he figured something out? Maybe this is an overreaction, but I want to find out.
Relief pitcher: Jenrry Mejia, Mets (owned in 10.7 percent of FOXSports.com leagues)
As noted in Friday's edition of the Fantasy Baseball Buzz Blog, the Mets seem to be leaning toward making Mejia their closer. If they're worried about his ability to handle a starter's workload, the move would make sense, since the Mets have a long pipeline of starters that should make for an interesting 2015 rotation. Mejia might be eased into the role, but I think he'll get it before too long.
Digging deeper: This week in non-closing relievers: Wade Davis (1.3 percent owned) has struck out 32 of the 73 batters (43.8 percent) of the batters he's faced this season, and there's no reason to think his domination won't continue (though perhaps not quite to this extent). Davis is going to make a lot of money as a closer sometime soon.
---