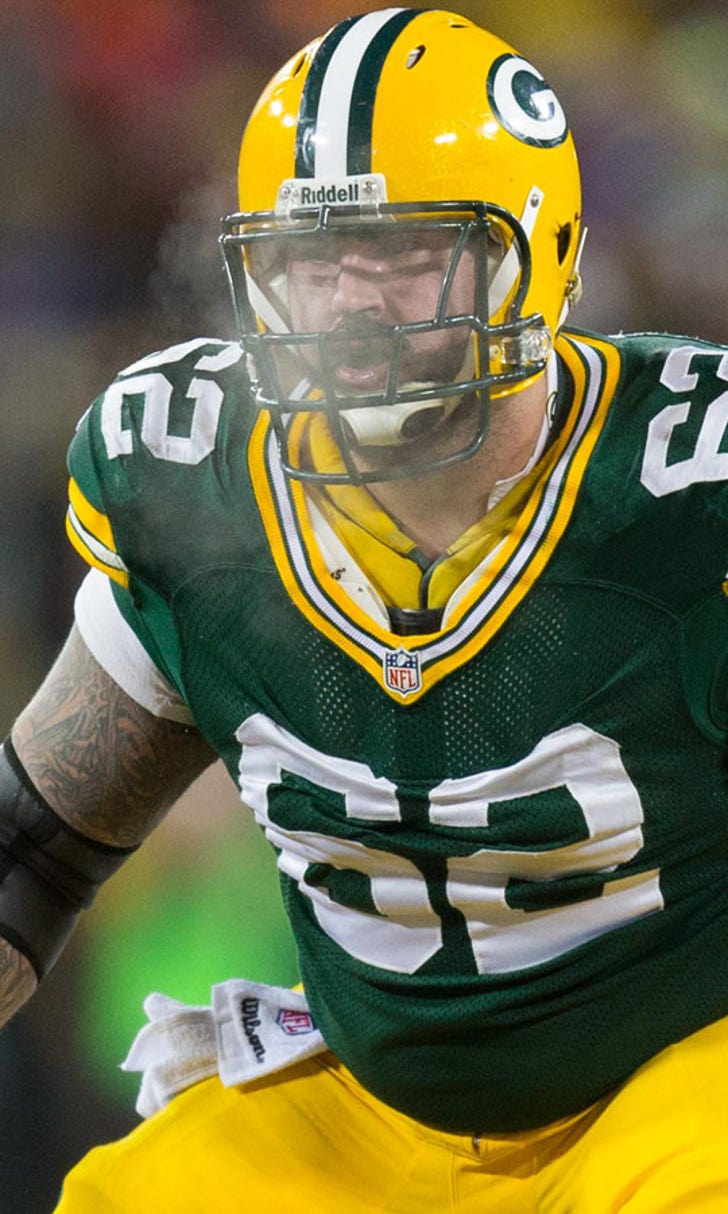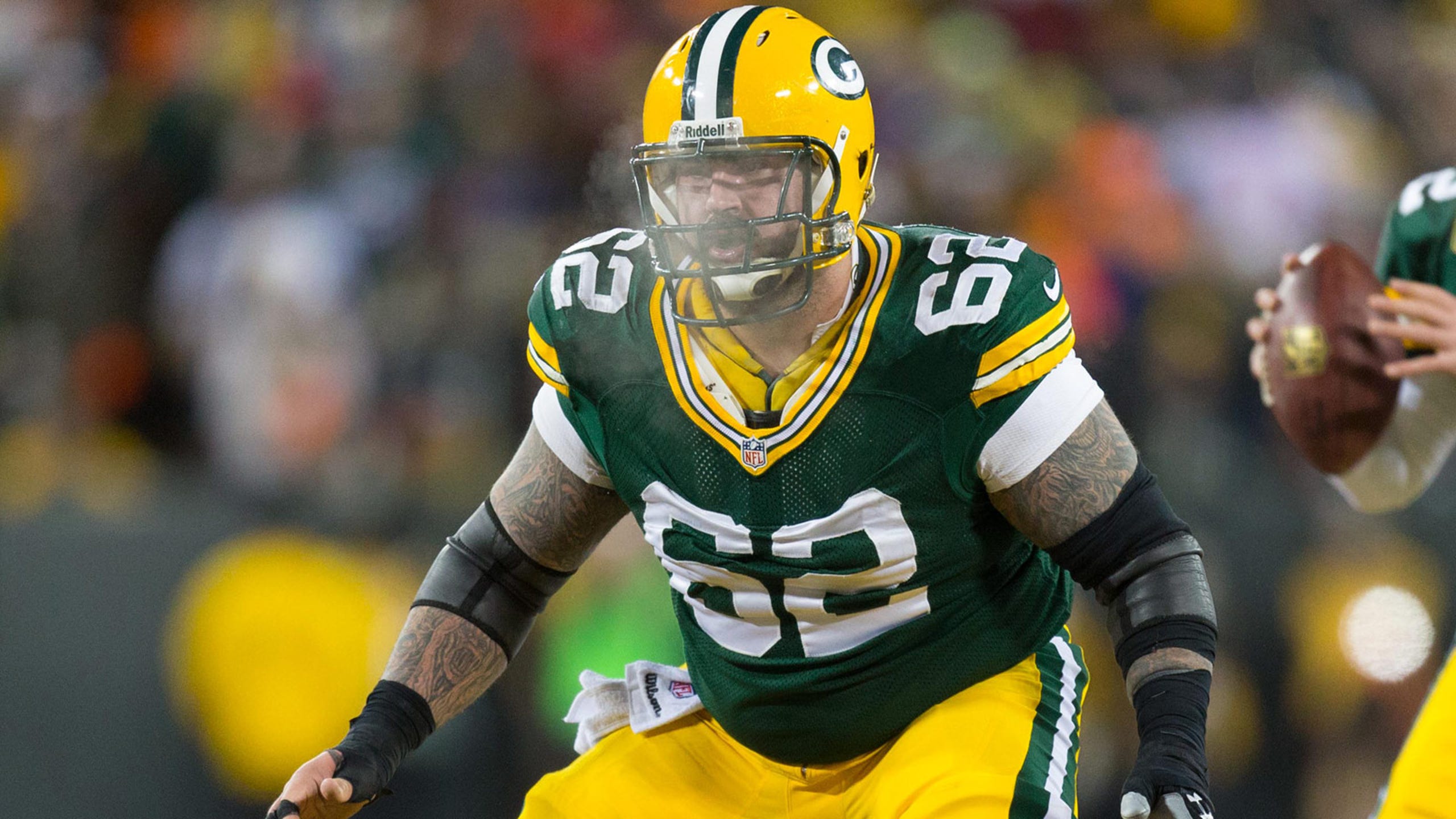 Free agent Dietrich-Smith will let free agency play out
BY foxsports • January 23, 2014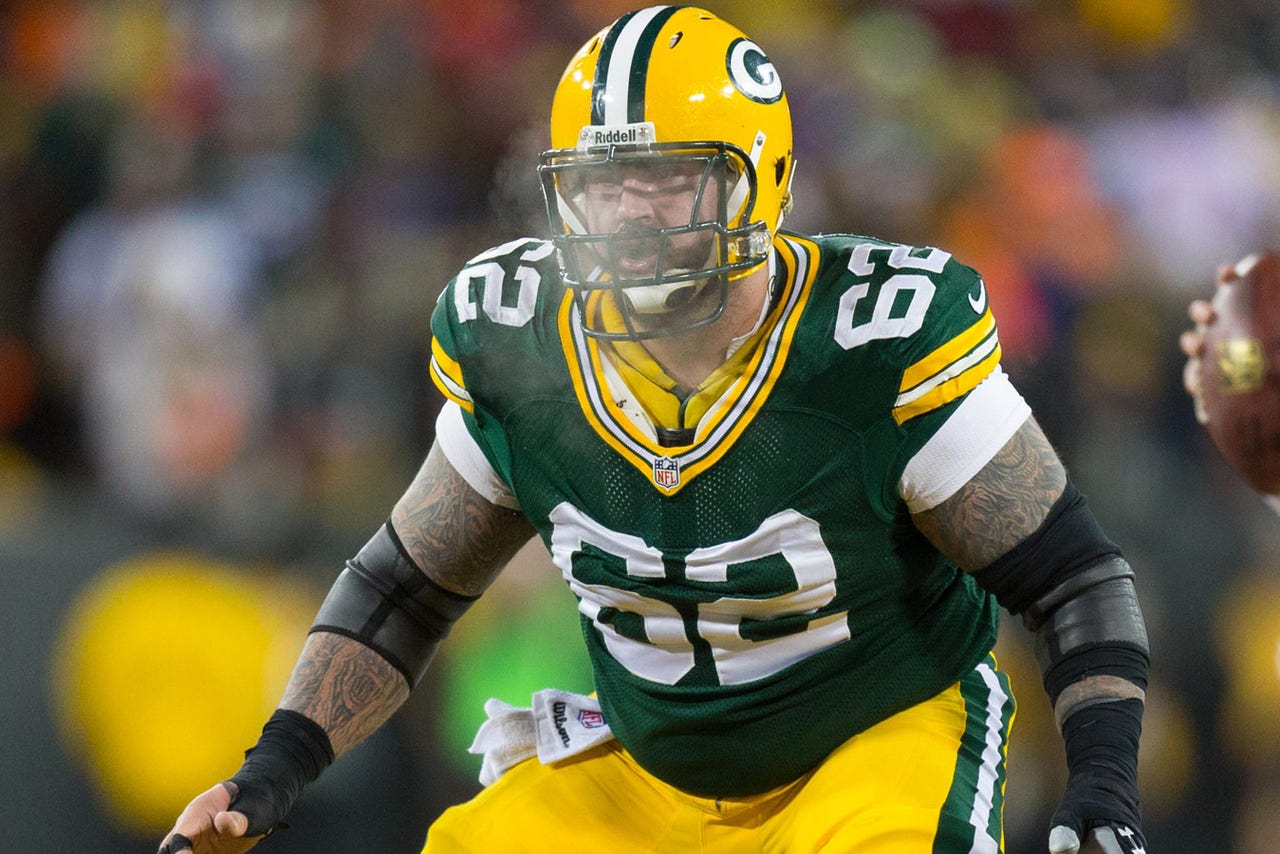 GREEN BAY, Wis. -- Most Green Bay Packers players who are about to hit free agency find some way of publicly stating that their preference is to re-sign with the team. James Jones did just that this year, as did John Kuhn and Mike Neal. Whether they truly meant it or just found it to be the best thing to say in the situation, the three of them represent the vast majority.
Evan Dietrich-Smith took a much different route. The Packers' starting center in 2013, Dietrich-Smith was all business in addressing what this offseason holds for him as a free agent.
"You know, I don't have a crystal ball," Dietrich-Smith said. "We'll just have to wait and see."
Asked directly that, if he had his choice, would he be back in Green Bay next season, Dietrich-Smith wasn't ready to tout the feel-good line.
"I'm not going to make any predictions, like I said," Dietrich-Smith replied. "We'll just have to wait and see."
And so we shall have to wait and see, as the Packers decide just how interested they are in keeping Dietrich-Smith around for a second full season as the starter.
Aaron Rodgers has expressed his desire to continue working with Dietrich-Smith. That could slightly hinder the team in negotiations and perhaps get Dietrich-Smith more money in the process.
However, Dietrich-Smith doesn't have to rely on just support from the franchise quarterback. He has film of more than 1,000 snaps from the 2013 season that show a player who is certainly deserving of a nice, new contract.
"Yeah, I'd say so," Dietrich-Smith said when asked if he thinks he'll be an attractive player in free agency across the NFL.
"All I was focused on was playing and making sure that I was doing the job that I wanted to do out there, which was put the best film that I could put out there and just have success," he added.
There were very few blunders from Dietrich-Smith during the 2013 season. He was good in pass protection, solid in run blocking and transitioned well to each of the four quarterbacks that he had to work with.
"I think he grew as the season went along," offensive line coach James Campen said. "He got better with communication. His command with tempo and getting people set and where they had to align, I thought he did a good job with that. I think still he's a player that has room to grow."
The rating system at ProFootballFocus graded Dietrich-Smith very favorably, listing him as the NFL's eighth-best center. Playing next to what is arguably the league's best guard duo in Josh Sitton and T.J. Lang helped, of course, but the 27-year-old has come a long way since being released by the Packers -- and soon after by the Seattle Seahawks -- in 2010.
Dietrich-Smith also benefitted from starting the final four games (playoffs included) of the 2012 season when he took over for struggling veteran Jeff Saturday.
"Any time you can play, you get more confidence and certainly the player gets more confidence," Campen said. "Any time you get a chance to play and perform in a real game, it's important. It's what you do with it moving forward."
If Green Bay can't -- or chooses not to -- come to terms with Dietrich-Smith this offseason, there is a backup plan already in-house: 2013 fourth-round pick JC Tretter. Drafted by the Packers with the hope that he could play all three interior offensive line positions, Tretter's rookie season was lost very early on when he broke his ankle. Though he was activated to the roster in December, Tretter never took a single snap. But he would be ready to compete for the starting center job in training camp if Dietrich-Smith departs.
"I think that kid (Tretter) has a lot of potential to play all five positions," Campen said. "Will he take reps at center? Yeah, sure he will. But, wouldn't be surprised if he's taking reps at guard or tackle. You know, there's a lot of things that have to go through that process. He certainly has displayed the ability to play center, yes."
It may never get to that if Dietrich-Smith is re-signed. But if the end result is Dietrich-Smith remaining in a Packers uniform, it wasn't because he was begging to come back.
"I feel good about the year I put together," Dietrich-Smith said. "Obviously I have a lot of fun playing with these guys, I'm very fond of them, but the game is the game, and the business side also happens, too. So, we'll see what happens."
Follow Paul Imig on Twitter
---