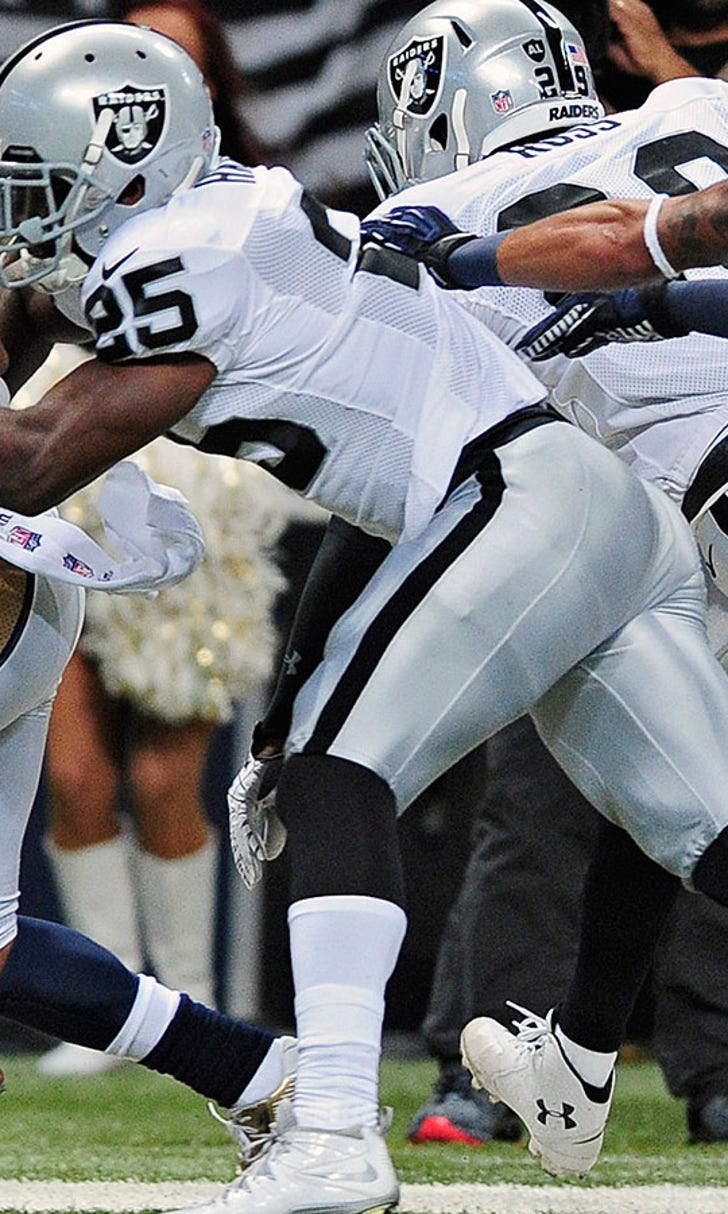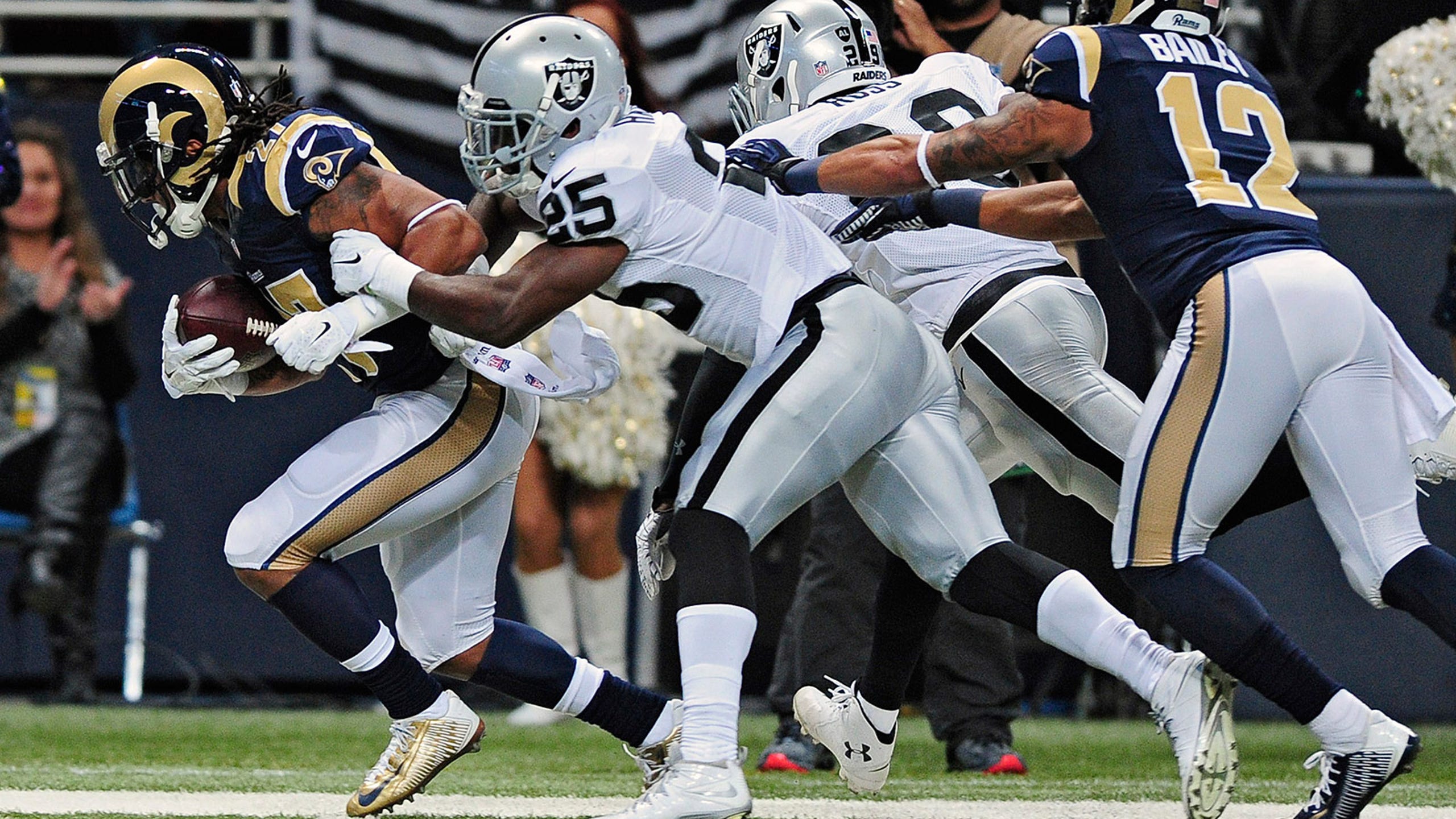 For the Rams lately, there's been no place like home
BY foxsports • December 11, 2014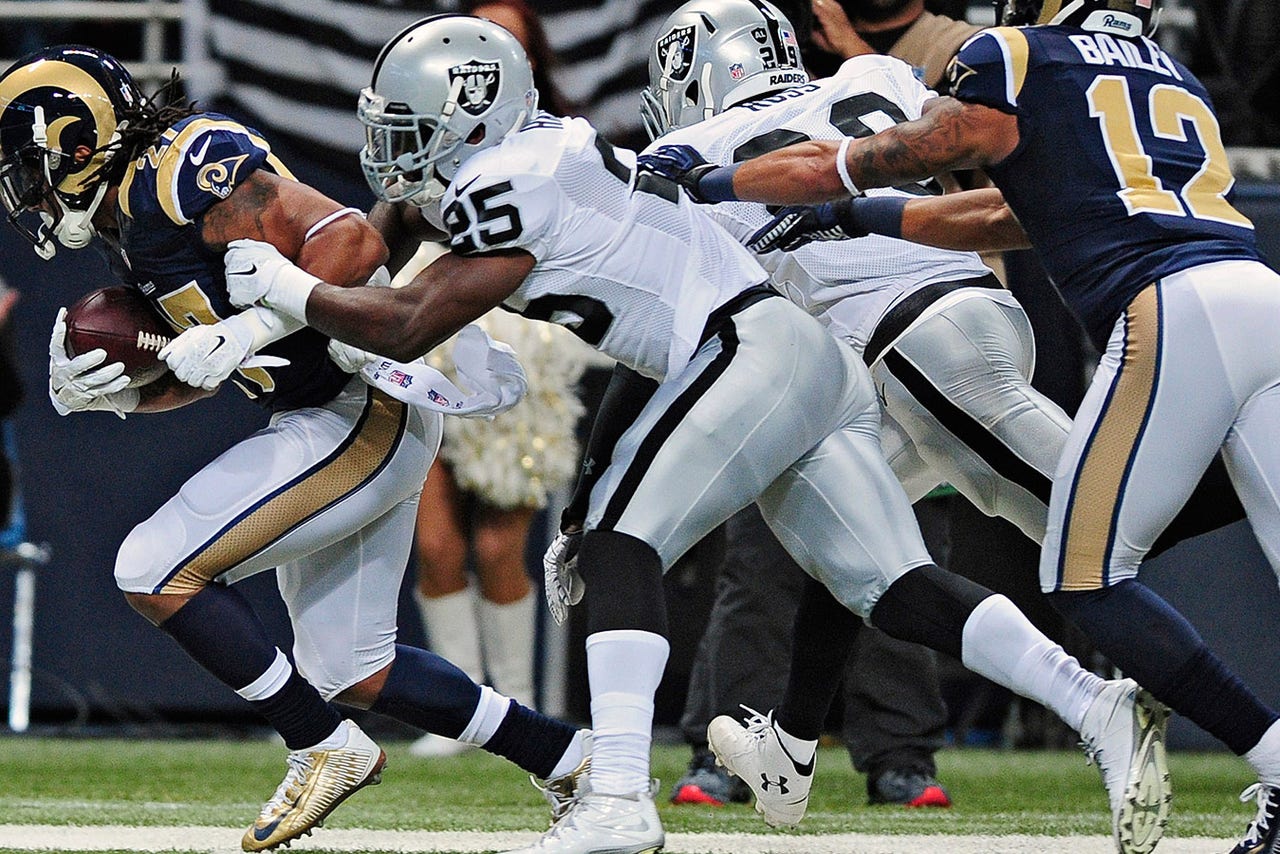 ST. LOUIS -- Rams fans who stuck with this year's team have been handsomely rewarded during an impressive three-game win streak at the Edward Jones Dome.
Boos and jeers rained down often as St. Louis stumbled to a 34-6 loss to Minnesota in the season opener, then blew a 21-point lead to fall to Dallas 34-31. When even the electricity of Monday Night Football and special tributes to "The Greatest Show of Turf" failed to propel the Rams to a win over San Francisco, home-field advantage became little more than false hope.
"I wish we had more victories at home," middle linebacker James Laurinaitis says. "We started the season slow at home, so that's a bummer when you do that."
As crowds began to diminish noticeably, St. Louis finally reversed the trend a week after the San Francisco loss by holding off defending Super Bowl champion Seattle for a 28-26 victory, and the success continued with a dominant 22-7 win over Denver at the Dome following a three-game road trip. A 52-0 rout of Oakland two weeks ago should provide plenty of optimism for Thursday night, when the Rams will go for their first four-game home win streak since 2010 against Arizona.
Even though these Rams may not be equipped to offer the offensive fireworks of past playmakers such as Kurt Warner, Marshall Faulk, Isaac Bruce and Torry Holt, they've found a way to produce big plays to get fans on their feet. Stedman Bailey scored off a 90-yard punt return on a trick play against Seattle, veteran receiver Kenny Britt caught a 63-yard touchdown pass from Shaun Hill over the top of Denver's vaunted secondary, and rookie running back Tre Mason sprinted 89 yards for a touchdown against Oakland.
Nonetheless, the defense remains the calling card for coach Jeff Fisher's team, and its highlights go beyond frequent big hits by safety T.J. McDonald, linebacker Alec Ogletree and just about anyone on a formidable front four. Trumaine Johnson returned an interception 43 yards for a touchdown against Oakland, and the Rams have collected 11 sacks during the three home wins.
Laurinaitis says quick starts are always an emphasis, and coach Jeff Fisher says great preparation has helped St. Louis turn it into a reality at home since the season opener. The Rams still haven't allowed a first-quarter touchdown all year at the Dome, and they're outscoring opponents by an astonishing 59-3 margin in the first quarter of their last five home games.
"It's just a good feeling," says running back Benny Cunningham, who will be looking to build on his career-long 20-yard run and five catches for 28 yards last week at Washington. "The fans do a great job of creating the home environment and we just kind of feed off their energy. Hopefully, we can figure it out for four quarters."
That consistent problem of starting strong and running out of gas appears to have been solved dating back to a 31-14 loss at Arizona on Nov. 9, when the Cardinals scored 21 unanswered points in the fourth quarter. Laurinaitis hasn't forgotten about letting that one slip away, and it's easy to find additional motivation for Thursday's rematch.
A win would move St. Louis back to .500 for the first time since a 19-17 win at Tampa Bay in the second week of the season, and defensive end Chris Long says it's a great opportunity to beat one of the NFC's top teams on a national stage. The Rams also have a chance to become the first team to record three straight shutouts since Pittsburgh and its Steel Curtain defense in 1976.
Road games haven't been friendly to Arizona, which remains undefeated in five home games but suffered consecutive double-digit losses at Seattle and Atlanta to close out November. Even though Fisher says those losses don't matter and it's no surprise he'll judge the Cardinals solely on the matchups, it's tough to ignore the drop in quarterback Drew Stanton's effectiveness away from University of Phoenix Stadium.
In four road starts, including three straight losses, Stanton has completed just 52.5 percent of his passes for one touchdown and three interceptions. At home, those numbers rise to 57 percent with six touchdowns and just two interceptions.
A steady stream of injuries has also threatened to derail Arizona's surprise season, while the Rams appear closer to full health than they've been all year. The Cardinals also carry a two-game losing streak at St. Louis.
It all adds up to another real chance for the Rams to reward those fans who stayed faithful and bring back some who may have lost hope.
You can follow Luke Thompson on Twitter at @FS_LukeT or email him at lukegthompson87@gmail.com.
---