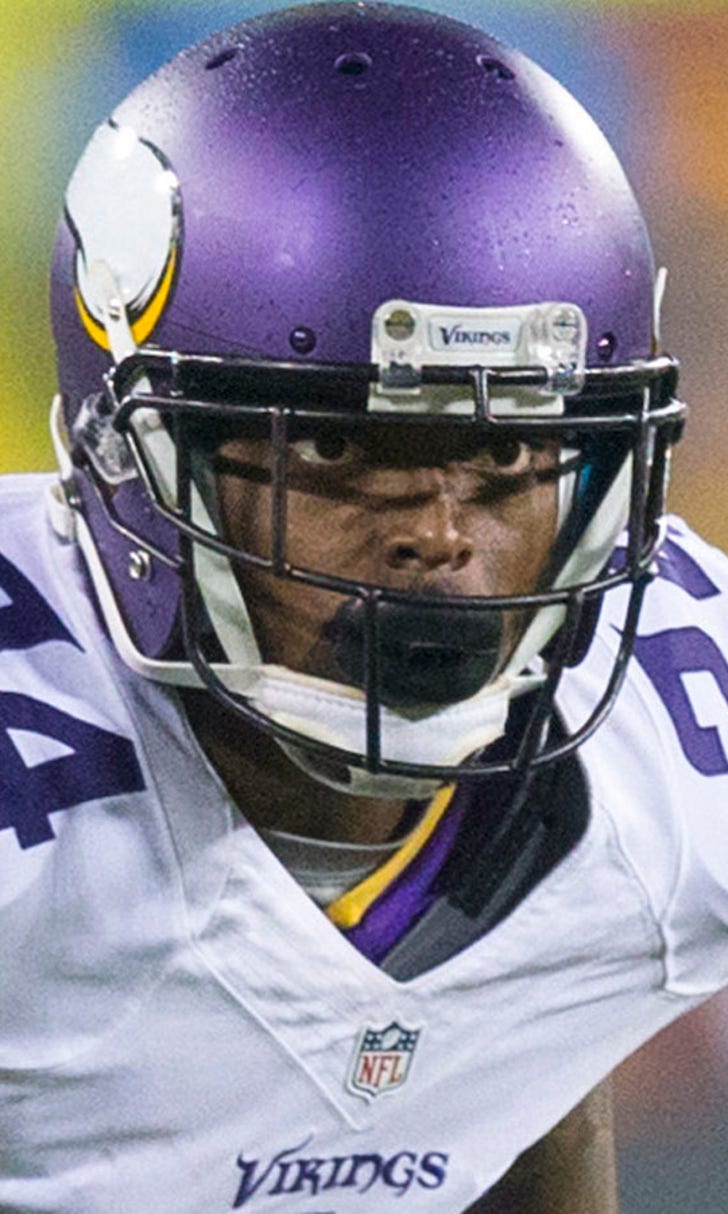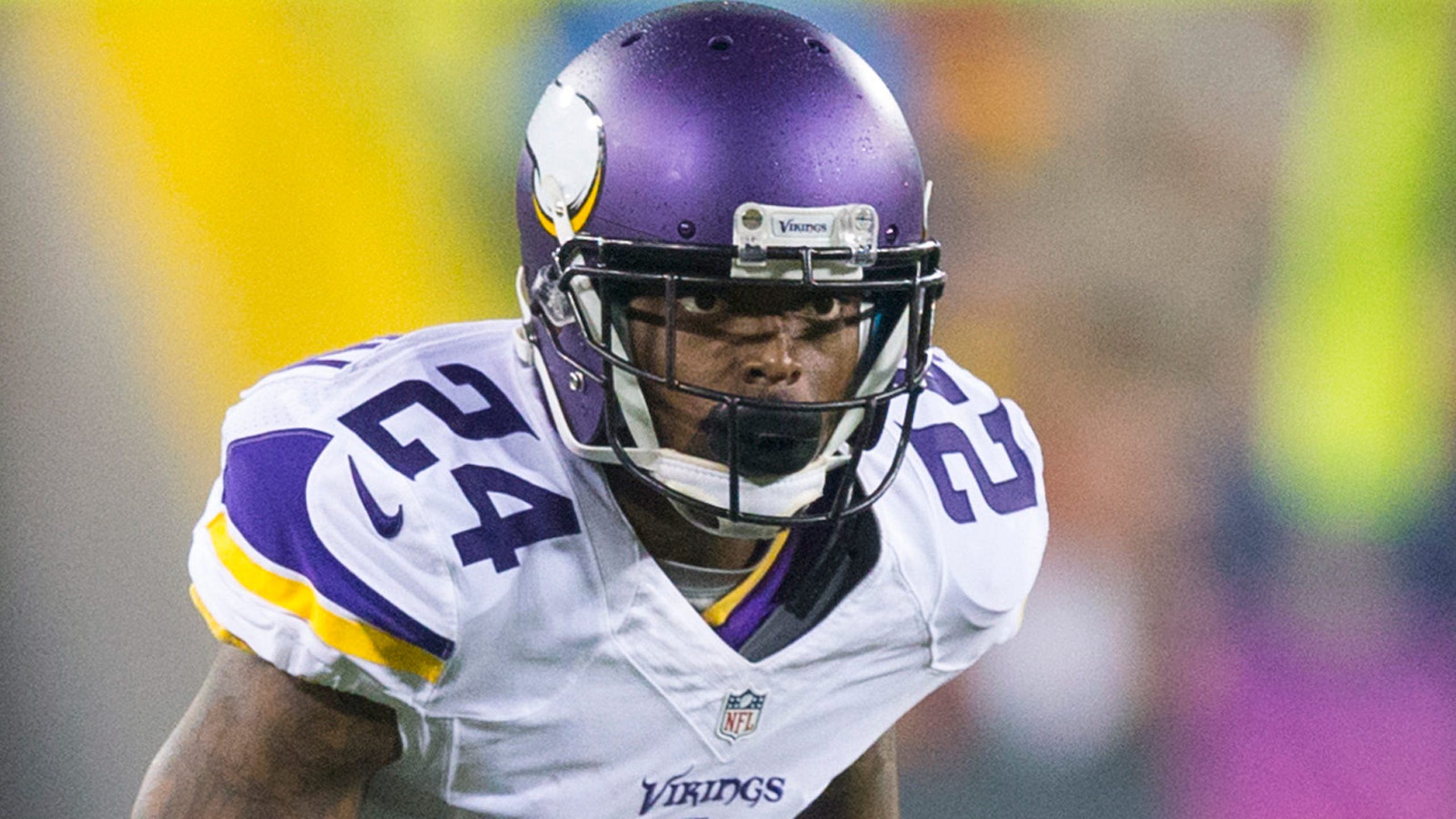 Ex-Panther Munnerlyn will be 'edgy' and 'chippy' against Carolina
BY foxsports • November 25, 2014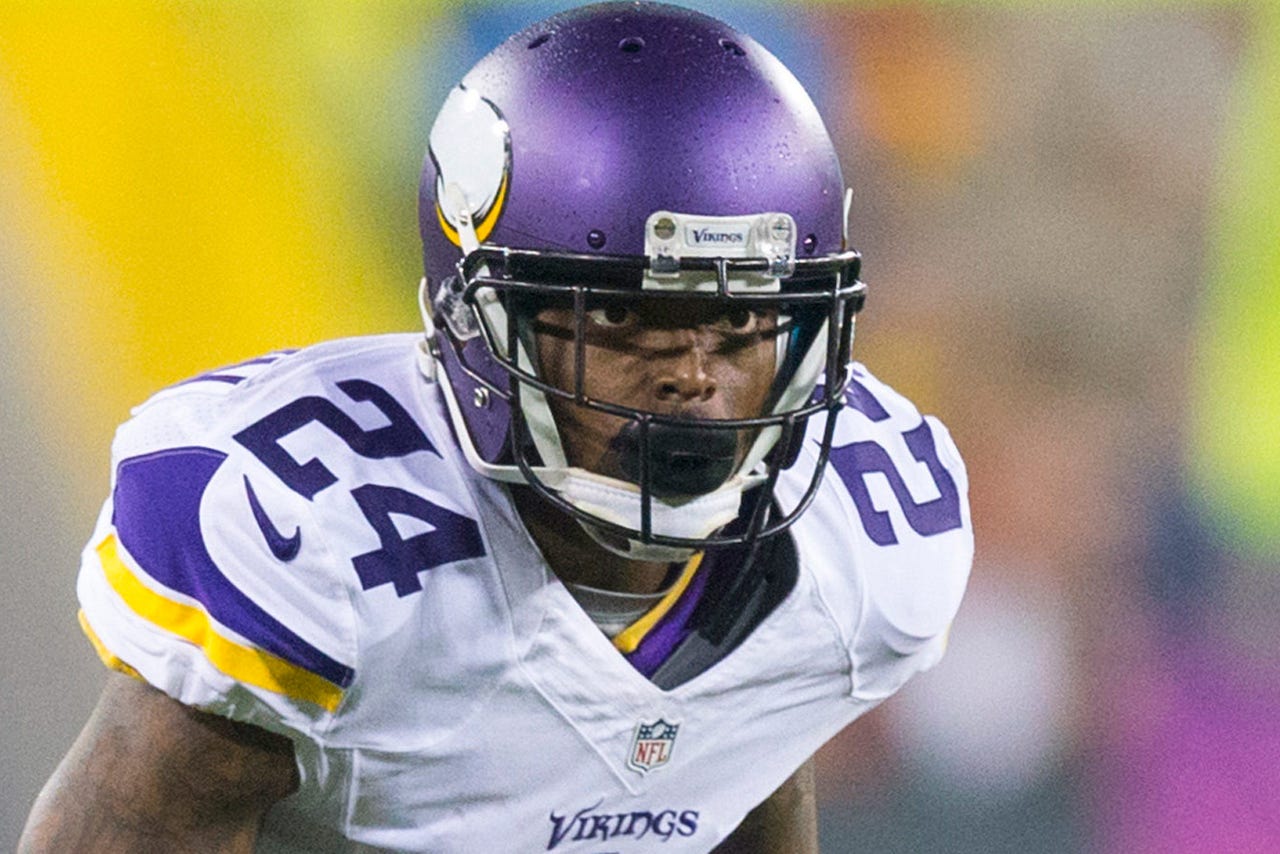 Captain Munnerlyn knew the question was coming and simply smiled while it was asked.
"How will it feel going up against the Carolina Panthers?"
Munnerlyn, the Minnesota Vikings cornerback, played his first five NFL seasons for Carolina. The Panthers took the chance on the 5-foot-9 Munnerlyn with a seventh-round draft pick in 2009 and Munnerlyn ended up starting 50 games for Carolina.
This was no Steve Smith situation, the volatile receiver who waged a war of words with the Panthers after facing them this season with Baltimore. Munnerlyn, ever-loquacious, wasn't throwing a log to start any fire.
"I'm excited about it," Munnerlyn said Monday with Minnesota set to host Carolina this week. "At the same time, I'm just going to go into the game like I always go into the game. I'm sure I'll be a little edgy, a little chippy. But at the same time, I'm just ready to play."
Munnerlyn developed from a diminutive seventh-rounder to become an every-game starter for Carolina. The Vikings, looking for an experienced slot cornerback and veteran leader for the secondary, signed Munnerlyn to a three-year, $11.25 million contract in the offseason.
With new coach Mike Zimmer leading the defense, Munnerlyn has combined with young cornerbacks Xavier Rhodes and Josh Robinson to pace Minnesota's seventh-ranked pass defense.
However, while Munnerlyn didn't have anything bad to say about Carolina, one of the Panthers' cornerbacks took issue with his former teammates and his willingness to work with young cornerbacks.
Carolina's Josh Norman told the Charlotte Observer that Munnerlyn wasn't helpful as Norman started his NFL career. Norman spent 10 minutes complaining about Munnerlyn, including a belief that Munnerlyn and teammates went overboard having Norman and another rookie pay for a dinner. Norman said Munnerlyn had "little-man syndrome," according to the paper.
"The craziest part about it was he'd try to find little things to get in my head," Norman told the Charlotte Observer. "It was like, 'Man, we're on the same team. You should want to help us out.'
"He never wanted to help me out with anything. That's why I never asked him any questions. Once I got stuff wrong from asking him, (so) I was like, 'I'll find my own way around.'"
Munnerlyn said he was surprised at the response from Norman.
"It was a slap in the face to me when I read it," Munnerlyn said. "It was a slap in the face that he would come out and say that I'm the type of guy that didn't try to help him and all that. If you know me, if you go in that organization and you ask the other cornerbacks or anybody in that organization, they will tell you I'm a guy who's willing to help and lay it on the line each and every day.
"I'm not a guy that will sit back and say, 'No, I'm not going to help you.' I'm not that guy. I've never been that guy. I don't care if you're right behind me or you're starting in front of me. If I know something I'm going to let you know because it can make the team better. If we're winning games, everybody's happy."
Munnerlyn said it was difficult to leave Carolina in the offseason and he was appreciative for the opportunity the Panthers provided.
"That's the organization that gave me the chance to take my game to the next level," Munnerlyn said. "They came in the seventh round and drafted little, old Captain Munnerlyn and gave me a chance go out there and play. I'm very thankful for that organization for allowing me to take that opportunity, but, hey, I'm a Minnesota Viking now. They took my career to the next level. Now I'm ready to just go out there and compete and be ready to play."
Munnerlyn admitted to a bit of a slow start with the Vikings but said he's "getting better each and every week." He has two interceptions in the past four weeks and Sunday he helped Minnesota slow the Green Bay Packers' explosive receivers.
Carolina has completely changed its receiving corps from the group Munnerlyn was used to practicing against, so he's not sure he can add any extra information this week. Munnerlyn said success Sunday starts with one thing: the Vikings have to "stop Cam Newton."
"It definitely helps, but I'm also kind of nervous that they might change everything up because they know I know," Munnerlyn said. "Me being there for five years, they know I know. They might change it, but at the same time I'm sure going to let those guys know the tips and stuff I know."
Munnerlyn just won't be adding any motivation to the matchup with his words.
Follow Brian Hall on Twitter
---