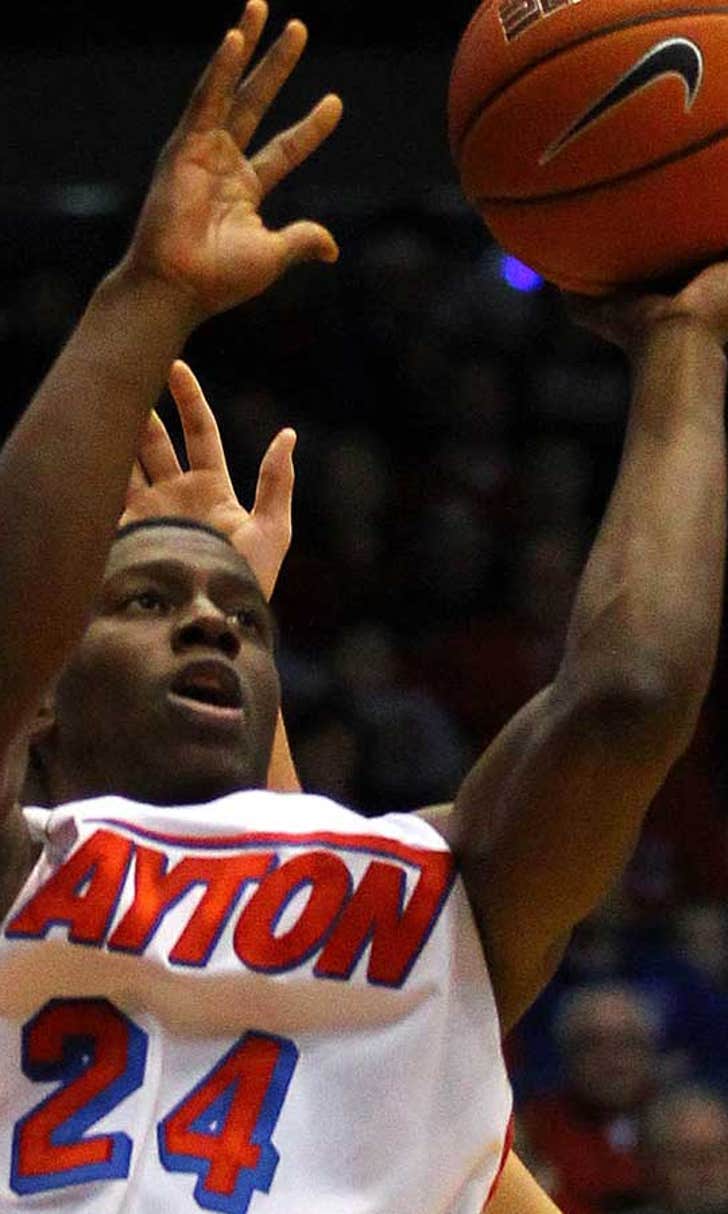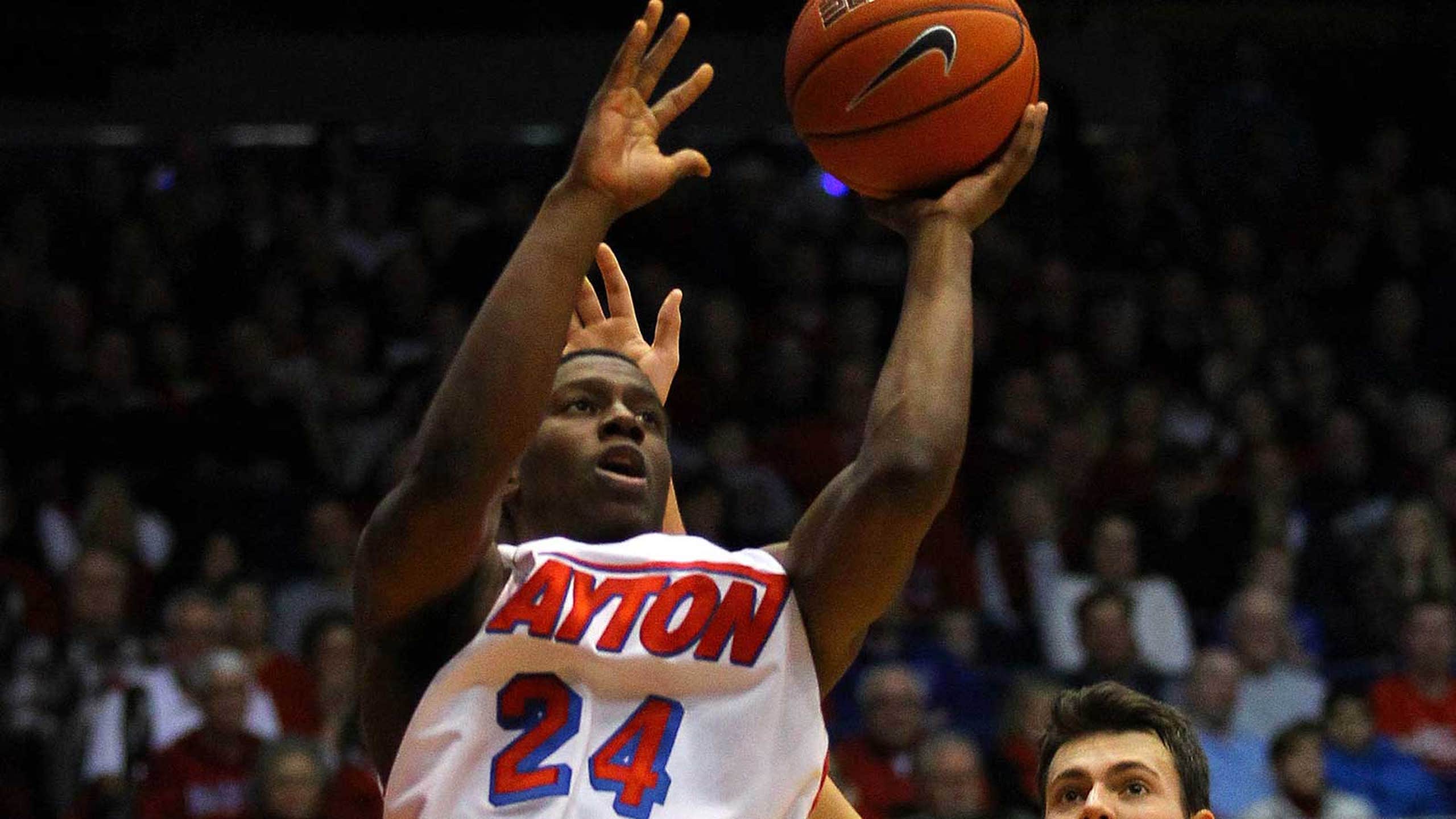 Dayton hangs on to beat Boston College, 65-53
BY foxsports • November 23, 2014
SAN JUAN, Puerto Rico (AP) -- When Dayton makes shots, it's proven to be a tough team to beat.
It turns out the Flyers are a difficult team to get past even when they aren't making them.
Jordan Sibert had 20 points and Dyshawn Pierre added 16 as Dayton held off Boston College 65-53 in the third-place game at the Puerto Rico Tip-Off on Sunday.
Dayton (3-1) led for all but 50 seconds of the game, but had to scrap to hold onto their lead in the closing minutes.
The Flyers shot just 36 percent from the field in the second half, but forced 17 Boston College turnovers for the game. They also held the Eagles to just six field goals and 0 for 11 beyond the arc in the final 20 minutes.
"Really proud of our guys, you play in these events and they're `really mentally and physical taxing...there's a lot that goes into playing these many games in such a short span," Dayton coach Archie Miller said. "To our guys' credit, they prepared for every game really well."
Miller said his team was "a work in progress" on offense, and it showed in a game in which the Flyers shot just 43 percent for the night.
But Miller said he likes the way his team is compensating for its shortcomings right now.
"A lot of toughness out there the back eight minutes of the game. We were a little fatigued," he said. "A step up for us to be able to finish a game like that off."
Sibert said he felt like he found his shot this week.
"That comes from my coaches and teammates," he said. "Me not starting out the season as well as I wanted to and them just telling me to `keep shooting.' ... When they're there to support you and tell you how confident they are in your shot, then it's only a matter of time before you find that confidence."
Eddie Odio led Boston College with 11 points. Olivier Hanlan added 10.
In addition to their turnovers, the Eagles (2-3) struggled shooting the ball throughout the game, finishing at just 34 percent.
The Eagles tied it up for the final time at 47-47 with less than 10 minutes to play.
The Flyers called time out and put the ball in Devon Scott's hands. He immediately scored five straight points to give his team some breathing room.
Boston College kept threatening, and got a three-point play from Aaron Brown that got the Eagles back within 54-52.
But two quick baskets from Dayton, the second on Sibert's alley-oop dunk off Pierre's pass, pushed its lead back up to six with just over two minutes remaining.
"I think our kids played really hard," Boston College coach Jim Christian said. "The last five minutes of the game we ran out of gas a little bit and they were smarter than us a little bit."
Dayton had eight assists on 12 field goals in the first half and led 34-27 at the break.
Sibert scored from several spots on the court and had 12 points in the half.
Boston College had 10 turnovers, but stayed close, scoring 18 points in the paint.
TIP-INS
Dayton: The Flyers won despite having their reserves outscored 16-8.
Boston College: The Eagles shot just 2 for 21 from the 3-point line. Overall the Eagles shot just 6 for 27 from the field (22 percent) in the final 20 minutes.
UP NEXT
Dayton: hosts UIC on Saturday.
Boston College: hosts Marist on Dec. 1.
---