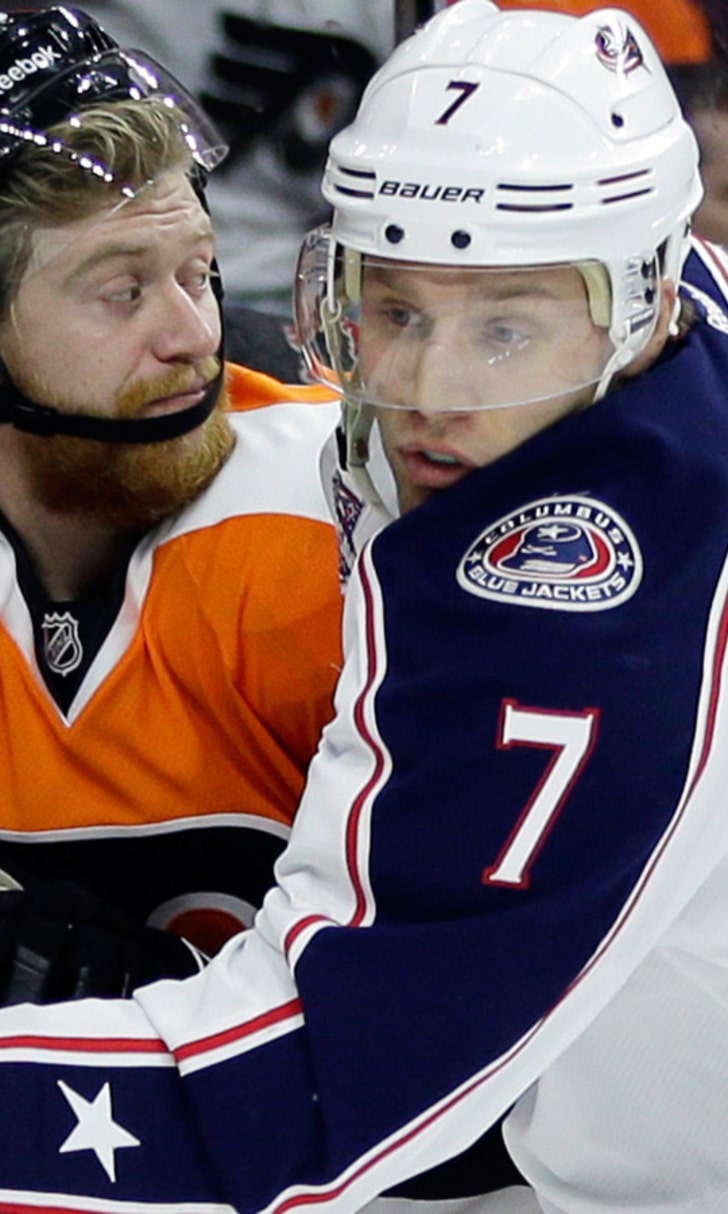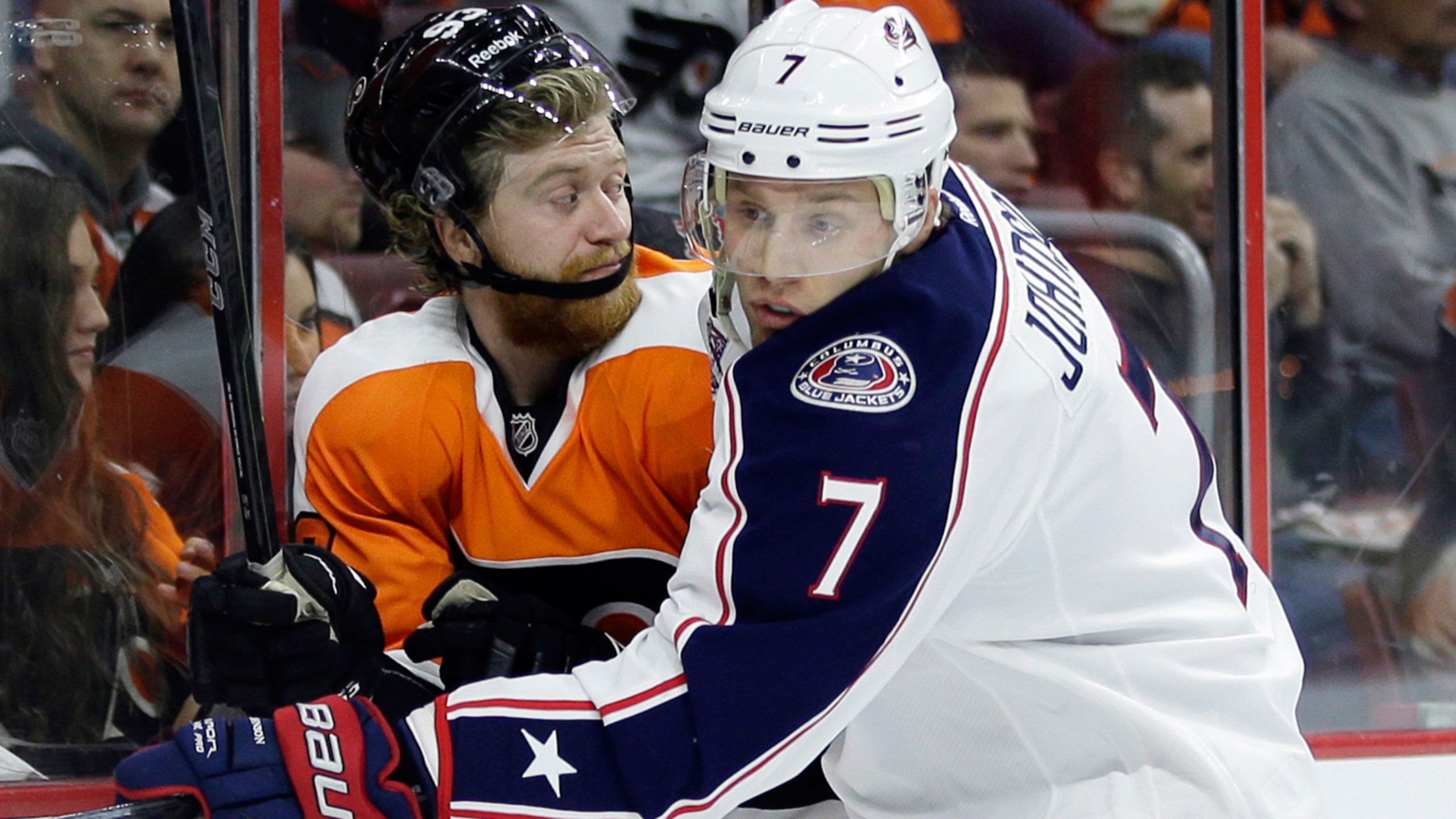 Crashing the Net: Looking for satisfaction and Rychel has returned
BY foxsports • December 13, 2014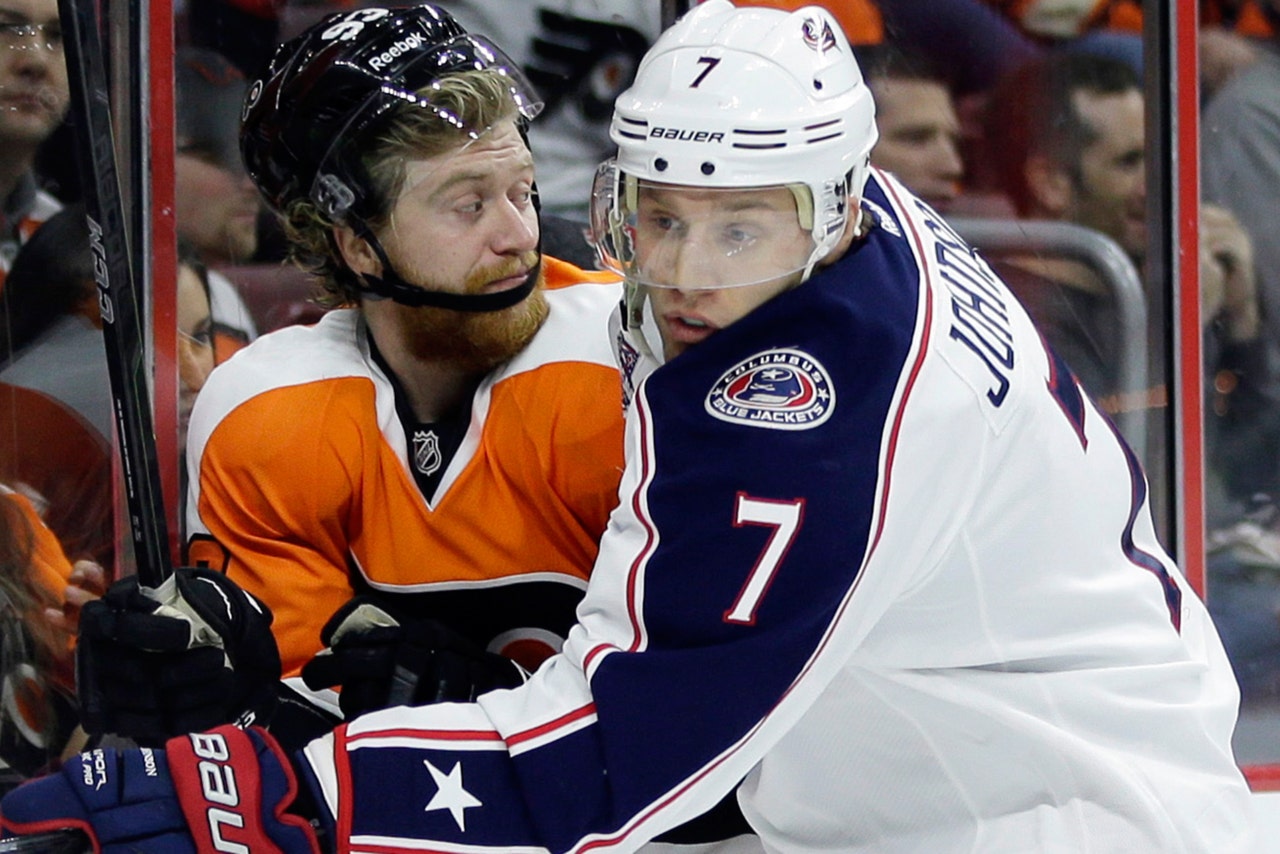 Columbus, Ohio - The players gathered at center ice and waited. They kept looking to the tunnel leading to the dressing room... and waited. Finally, as the clock struck 10 a.m. signaling the start of practice, he appeared.
Blue Jackets goaltender Sergei Bobrovsky made it to the ice exactly on time, to the cheers of his teammates. After a short meeting with head coach Todd Richards and the players, their morning skate routine commenced.
Today marks the first of five regular season games between Columbus and Pittsburgh, and the first since the Penguins eliminated the Blue Jackets in the first round of the Stanley Cup playoffs last April. The players all seemed to have a little extra jump in their step this morning in anticipation of tonight's game.
"You're always looking for motivation," said Richards. "The Pittsburgh Penguins are one of the best organizations and best teams. They have great players, our playoff series and where we're at in our season. So, there are lots of reasons to be motivated for this one."
The relaxed atmosphere belied an undercurrent of wanting to get back at the Penguins, in some way, for ending the Blue Jackets' season. It's not so much a feeling of revenge as it is a thought that keeps rattling around their heads, popping to the forefront from time-to-time, reminding them of what happened.
They know that they're not where they want to be, or should be, at this point of the season. That's mainly due to the plenitude of injuries they have faced since September. And yet, they are finding some stability with their forward lines and defensive pairings, and finding ways to win.
"In each game, we're getting more comfortable," said defenseman Jack Johnson of the D-pairings. "You don't have to think, you can just play."
Johnson has not had the greatest of starts to a season, serving a three game suspension and posting 1-12-13 and a team worst +/- of -17 in 25 games.
Coinciding with the team playing better and winning five consecutive games, Johnson has played better, as well. In his last five games, he's 0-3-3 (+1) with just one penalty taken. He's averaged 25:11 time on ice over those five games and is now focused on both him and the team taking care of business at home. They play six of their next seven games within the confines of Nationwide Arena and hope to make them friendly, once again..
"It's huge," Johnson said. "You'd like to win your home games. Theoretically, if you win your home games and split on the road, you're going to have one heck of a season."  They are 5-8-1 at home this season and playing just under .500 on the road. They know that both the home and road records have to improve.
"In January, we're primarily on the road," he said of the team playing four home games and nine on the road next month. "You need to set yourself up so that you're not too far in the hole going on the road. If we can get ourselves on a pretty level playing field going into the road trip in January, I think we'll feel pretty good about ourselves."
The climb out of the hole has begun for the Blue Jackets and their season rests squarely on their shoulders as they inch upwards in the standings.
Rychel is back
Rookie left wing Kerby Rychel, recalled from the Springfield Falcons in the wake of Scott Hartnell going on Injured Reserve, is back in Columbus after just three days away. In four games for the Blue Jackets, he's posted 0-3-3 (+3). He'll initially be on a line centered by Nick Foligno with Brian Gibbons on the opposite wing.
"With every game I play, I feel more comfortable on the ice," Rychel said. "Nick is one of those guys, since my first training camp, he's always been nice to me and went out of his way to make me feel comfortable. So, I'm not worried about playing with him at all."
Blue Jackets projected lineup
Forwards:
Jenner / Johansen / Skille
Atkinson / Dubinsky / Calvert
Rychel / Foligno / Gibbons
Tropp / Chaput / Boll
Defense:
Johnson / Savard
Leopold / Prout
Wisniewski / Connauton
Goaltender: Bobrovsky with McElhinney as backup
Scratches: Cracknell, Erixon
---