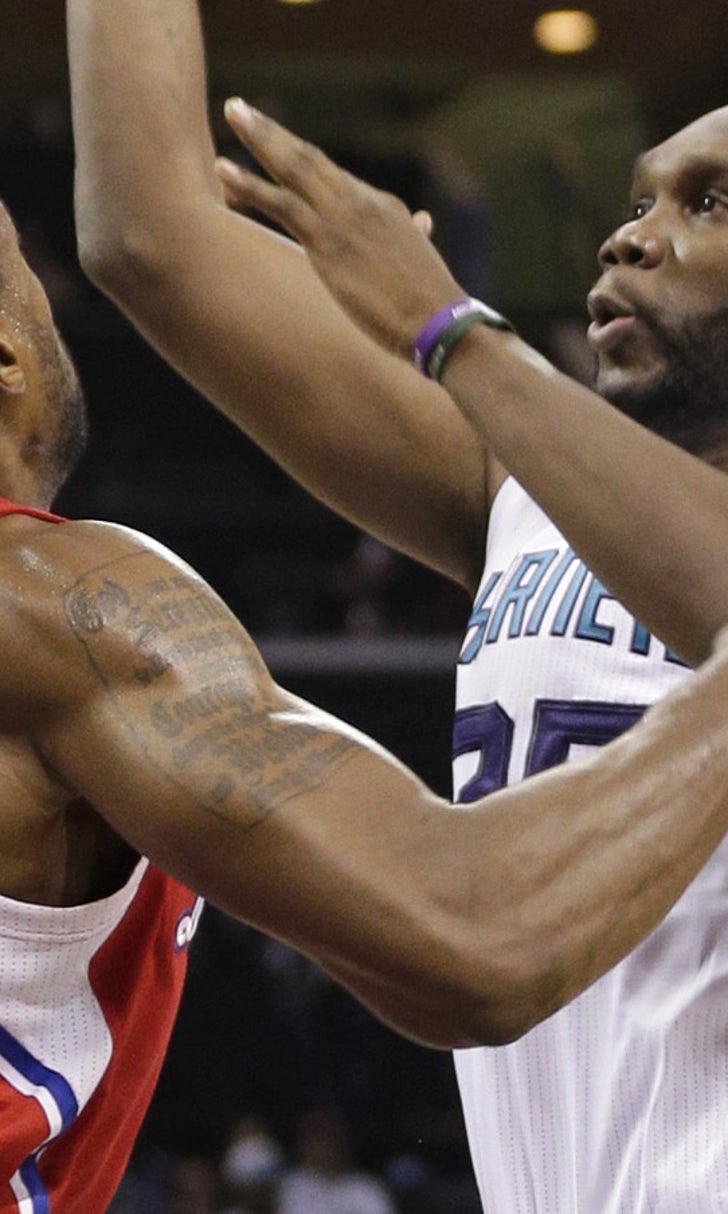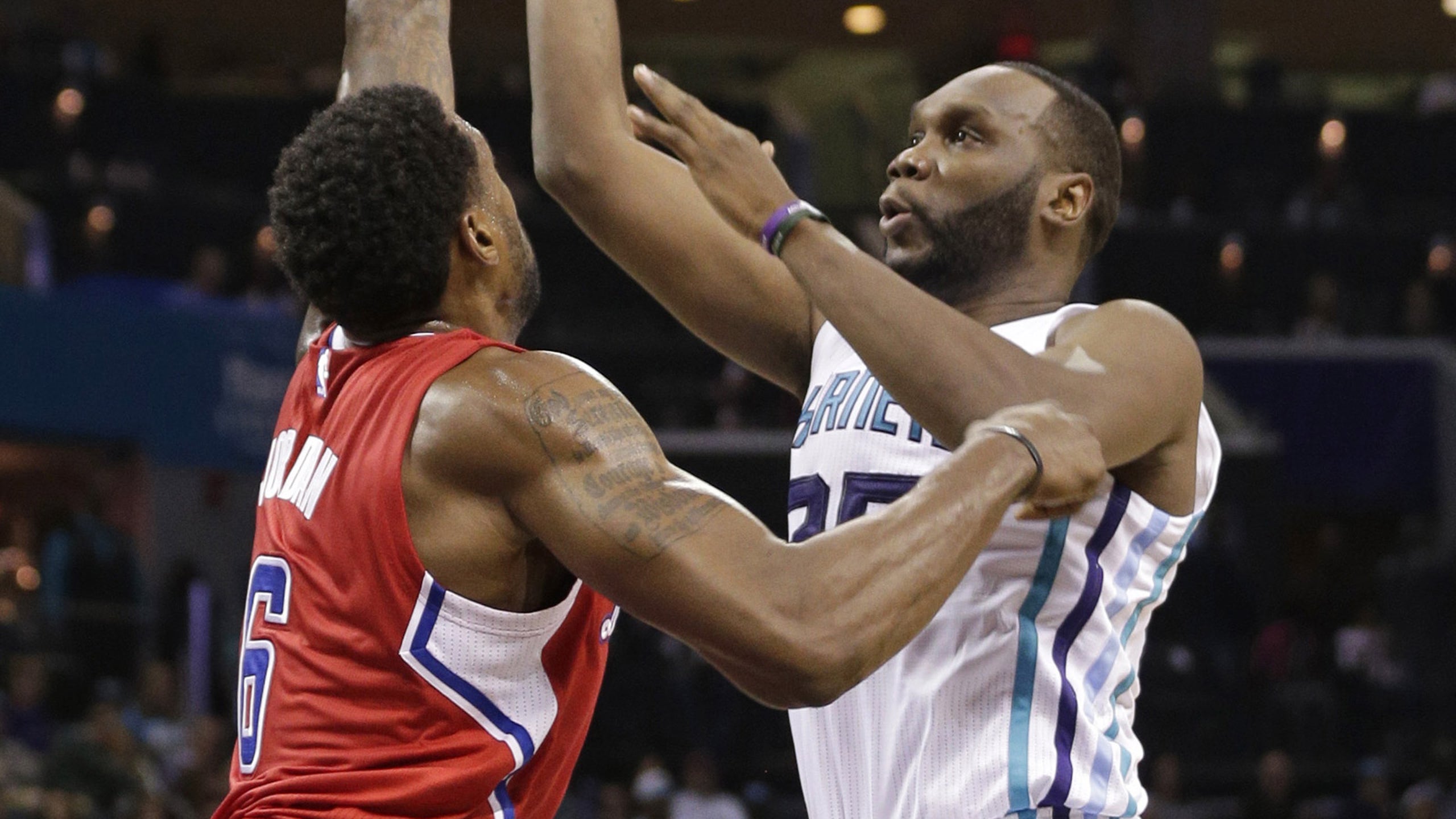 Court Vision: Hornets Drop Sixth Straight with loss to Clippers
BY foxsports • November 24, 2014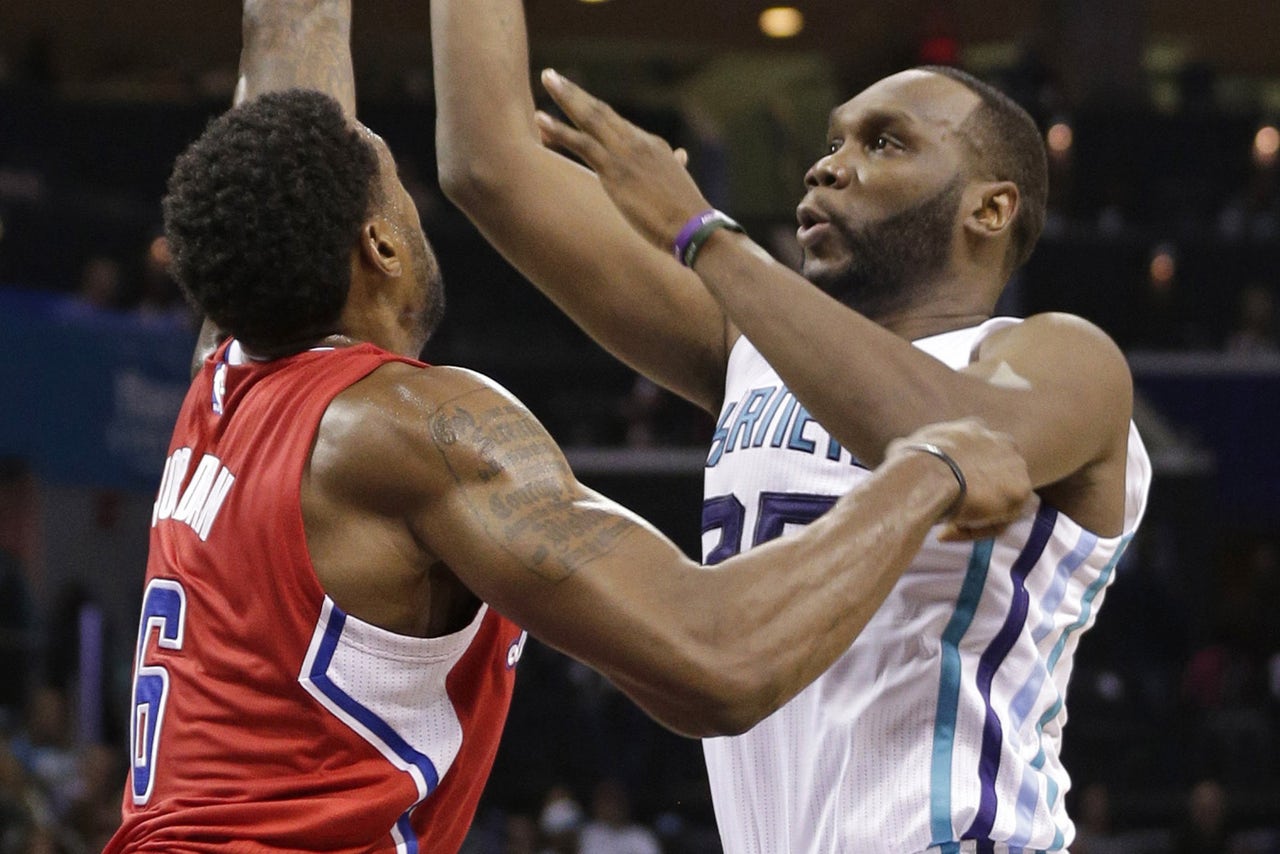 Going inside the Clippers' 113-92 win over the Hornets on Monday night.
1. HORNETS ON WRONG END OF SIX-GAME STREAK 
After falling to the Clippers, Charlotte finds itself in the midst of a six-game losing streak, which surpasses any losing streak from last year's team and is the most since the then-Bobcats had a 10-game losing streak during the 2012-13 season.
That same season two years ago also produced an 18-game losing streak.
But the fact that this year's team was supposed to contend for the Southeast Division title and one of the top four spots in the Eastern Conference makes it even more surprising that this has happened.
Making it even more difficult to swallow from a Hornets standpoint is that they have lost three games by two points, with chances to either win it in regulation or send it into overtime. However, none of the shots have fallen.
"This is not the start that we wanted to have," Charlotte coach Steve Clifford said. "In the regular season you have one goal -- to make the playoffs. ... 
"Obviously I was hoping for more than this."
2. HORNETS BENCH KEEPS THEM IN IT
It's safe to say that had it not been for the players off the bench for Charlotte, the game would have been out of reach well before the final minutes of the fourth quarter.
With the starters, minus Al Jefferson, struggling to make any shot whatsoever, the combination of Brian Roberts, Cody Zeller and Bismack Biyombo kept the game close even though it probably shouldn't have been.
The three combined to go 11-of-17 from the field, with 11 rebounds and two blocked shots.
In fact, the 17 points scored by Zeller is a career-high. It would go a long way if he could produce anything similar to that on a regular basis.
"I definitely tried to come out and be aggressive," Zeller said. "But it came within the framework of the offense."
3. NO LANCE IN FOURTH QUARTER
When Michael Jordan met with guard Lance Stephenson in Las Vegas to convince him to become a member of the Charlotte Hornets, it's probably a safe bet that neither one would have expected what transpired during the fourth quarter against the Clippers.
Stephenson, a shooting guard that signed a three-year, $27 million contract, sat for the entire fourth quarter in what was a relatively close game. Granted, he was just 1-for-8 with three points on the night, but that's still a bold move.
Instead, Roberts, a reserve guard, played the entire 12 minutes. He scored two points on 1-of-4 shooting.
"The majority of our guys actually competed really hard," Clifford said. "When you go through times like this as a coach you have to play the guys that you know are going to compete and that's what we're going to do. I thought Kemba (Walker), Al, Cody, Gary (Neal), Bis and Brian played hard. ...
"When Brian's out there with Kemba and Gary, that's been our best offensive team. They played small so we could play small and there was no reason not to play that group. Of the guys we have available right now, offensively, those would be our best offensive perimeter players."
2-of-20 -- 3-point shooting by Charlotte helped lead to the loss as the Clippers made 15-of-32 deep shots.
5 -- Turnovers by the Hornets ties for the fewest in one game in Charlotte NBA history.
Follow Brett Jensen on Twitter @Brett_Jensen
---