Chicago Blackhawks at Florida Panthers game preview
BY The Sports Xchange • March 25, 2017
TV: FOX Sports Florida
TIME: Pregame coverage begins at 6:30 p.m.
CAN'T GET TO A TV? WATCH IT LIVE ON FOX SPORTS GO

SUNRISE, Fla. -- The Chicago Blackhawks, three-time Stanley Cup champions this decade, invade the BB&T Center on Saturday night looking to fine-tune their game before the postseason begins next month.

The Blackhawks (48-20-6), the leaders of the Western Conference with 102 points, are set to play the host Florida Panthers (32-30-11), who are long shots to make this year's playoffs.

"Our (Central) division is what we're concentrating on," Chicago coach Joel Quenneville told the media earlier this week. "Our concern is to let's get our play back to that big pace we had for a long stretch."

The Minnesota Wild, who have 94 points and nine games remaining, are the second-place team in the Central Division. Chicago has eight games left in which to protect that eight-point lead.

In the meantime, the Panthers, who have 75 points, trail a whopping five teams in the battle for the final wild-card playoff berth in the Eastern Conference.

The Panthers trail the New York Islanders and Boston Bruins by seven points, the Tampa Bay Lightning by six points, the Carolina Hurricanes by two points and the Philadelphia 76ers by one point.

One of the few bright spots for the Panthers is the play of the diminutive center Jonathan Marchessault, a 5-foot-9, 163-pounder who leads Florida with 25 goals in 66 games.

Before this season, Marchessault, 26, had just eight goals in 49 games with the Tampa Bay Lightning.

But the Panthers saw some things -- speed and skill, for starters -- and signed Marchessault at a steal of a deal, two years at $750,000 per season.

Marchessault has provided immediate dividends in this 45-points-and-counting first season with Florida.

"He's been great for us," Panthers star Aleksander Barkov said of Marchessault. "He's scored 25 goals - that's amazing."

Marchessault was indeed amazing on Thursday night, scoring two goals in 26 seconds to snap a 1-1 tie in a 3-1 win over the Arizona Coyotes.

His second goal was thrilling as he nearly decapitated Coyotes goalie Mike Smith, snapping off a fierce wrist shot that just missed hitting Smith's mask but did not miss the net.

"He gave us a boost," Panthers interim coach Tom Rowe said of Marchessault. "He's probably our purest goal-scorer."

That is high praise on a team that includes young guns such as Barkov (20 goals in 58 games) and Vincent Trocheck (22 goals in 73 games).

Marchessault said he is grateful to the Panthers, who signed him as a free agent last summer.

"They gave me a good chance," Marchessault said. "I'm really happy. It's been fun playing with the guys here."

Marchessault, a native of Quebec, was completely bypassed in the 2011 NHL Draft, signing a minor-league deal with the New York Rangers' organization, making his pro debut in the American Hockey League.

He later was picked up by the Columbus Blue Jackets' organization, again playing in the AHL.

Marchessault's first big break came when the Blue Jackets traded him to the Lightning on March 5, 2014. One year later, he made his NHL debut, and on July 1, 2016, he signed with the Panthers, which was his biggest break yet.

On Thursday, after reaching 25 goals, Marchessault was asked if, years ago, he could have ever believed he would reach such a milestone.

Marchessault had a succinct answer.

"Nope," he said. "Nobody even knew I was going to be able to make juniors or to play pro or to play in the NHL. ... It's been fun."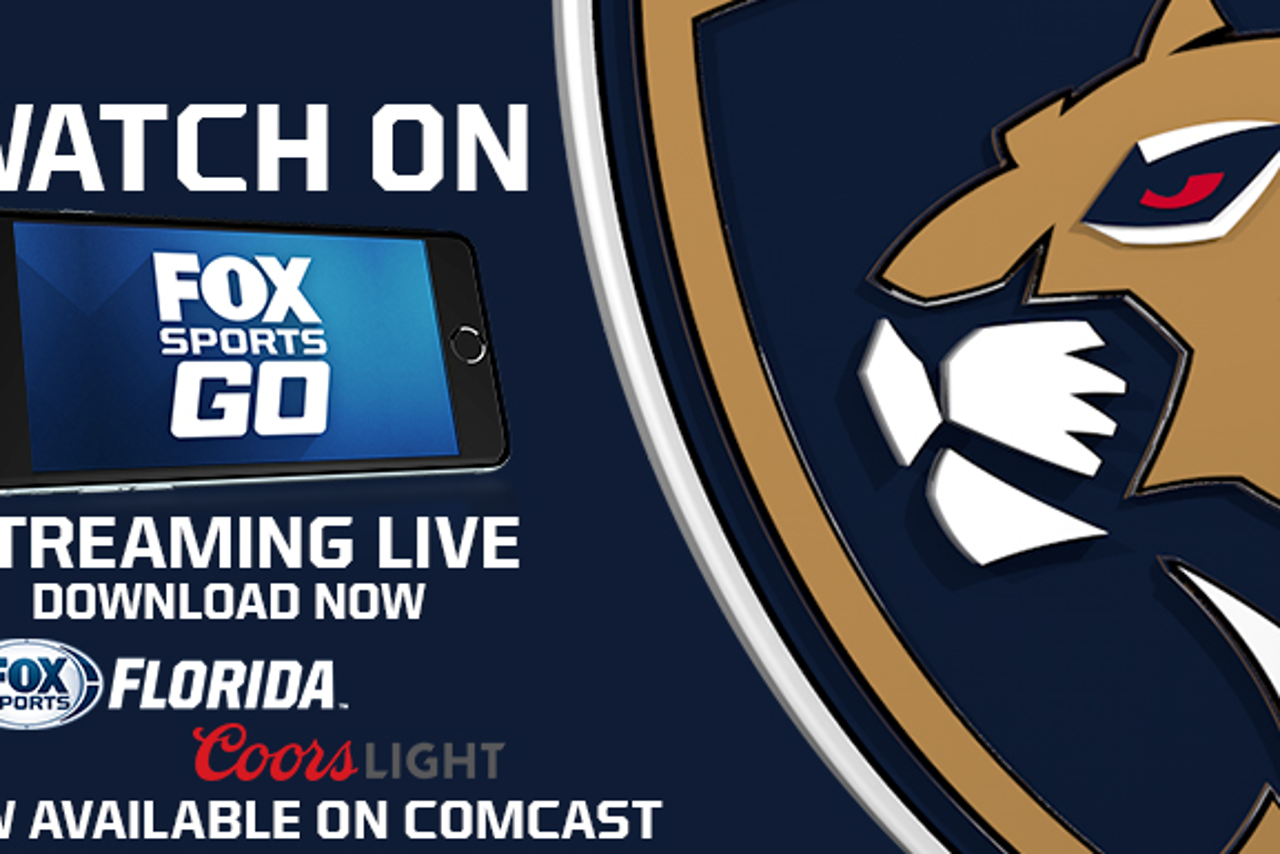 ---