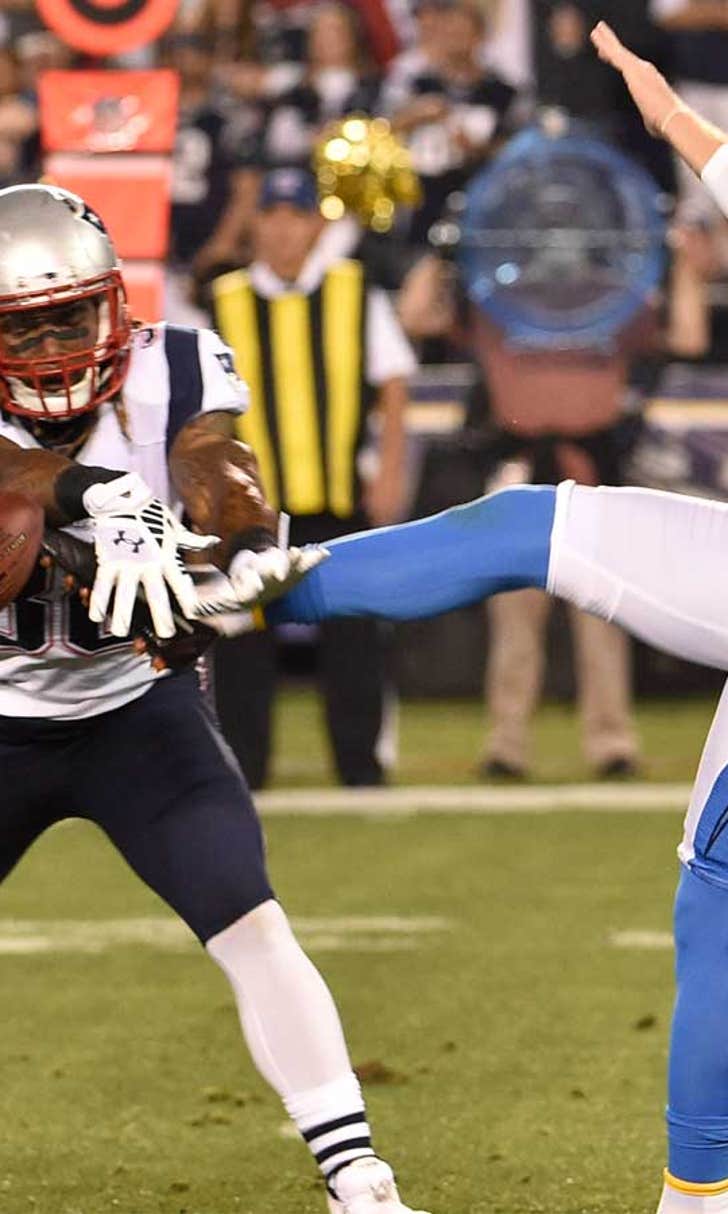 Chargers looking for punter after Scifres injury
BY foxsports • December 9, 2014
SAN DIEGO (AP) -- The Chargers are in the market for a punter after Mike Scifres broke his left clavicle in a 23-14 loss to New England.
Scifres was hurt when Brandon Bolden blocked a second-quarter punt Sunday and then crashed into the punter.
Chargers coach Mike McCoy said Scifres is a candidate for injured reserve with three games remaining.
"We'll see where the week goes," McCoy said.
Kicker Nick Novak replaced Scifres in the game, punting for the first time since high school. Novak's first two punts were for 27 and 33 yards, but he averaged 40 yards on six efforts.
"He came in and did an excellent job in a difficult situation," McCoy said.
But Scifres' absence will be felt. As recently as last month he was an AFC special teams player of the week for his performance in the Chargers' win over the Oakland Raiders. He punted nine times, with five punts pinning the Raiders inside their 13-yard line.
Scifres, who had a career-high 72-yarder this season, was averaging 45.7 yards on 55 punts, with 21 being downed inside an opponent's 20-yard line.
"It's painful to think about," special teams captain Darrell Stuckey said of Scifres' injury.
What's also ailing is the Chargers' offense. San Diego had a three-game winning streak snapped as it scored only one touchdown and was blanked in the second half.
"We got to play better as an offense," McCoy said. "That was not our best day. They did a nice job and that is a very well-coached football team. But it's about us."
What's clear is the Chargers need to tighten their pass protection.
Quarterback Philip Rivers was sacked four times and harassed on numerous other occasions. Rivers struggled as he threw his 11th interception, with his 189 yards passing his second-fewest of the season. He had a 15-yard touchdown pass in the first quarter to Malcom Floyd but was ineffective after that with the receivers not getting separation and the subpar blocking.
"There are a number of things that went wrong," McCoy said. "It was a poor performance overall."
Safety Eric Weddle said there's little time to dwell on the loss to the Patriots. The AFC West-leading Broncos are in town on Sunday.
"It will be a tough week," Weddle said. "We will be ready."
---