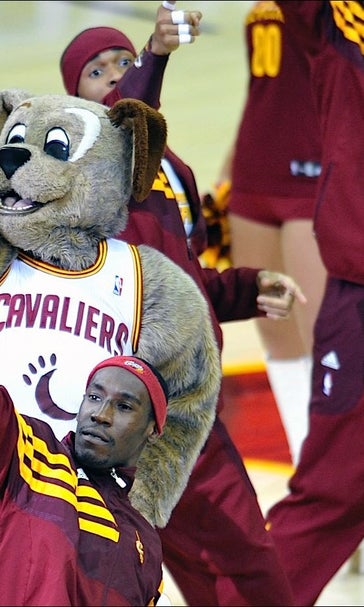 Cavs announce return of 'EveryFAN Night'
BY foxsports • December 12, 2014
Northeast Ohio is known for its hardworking culture of people who unselfishly put the needs of others first without asking for anything in return. To help recognize unsung heroes who constantly strive to make a difference throughout the region, the Cleveland Cavaliers have brought back "EveryFAN Night!" The Cavaliers are calling upon Cavs Nation to nominate deserving fans who embrace a true spirit of "All For One. One For All." The selected individual will be recognized in-game during the 3rd annual EveryFAN Night presented by Bud Light on Friday, January 23rd at 7:30 p.m. as the Cavs face the Charlotte Hornets at Quicken Loans Arena.
THE EVERYFAN EXPERIENCE:
To say "thanks!" for all they do, the 2015 EveryFAN will receive an ULTIMATE Cavaliers VIP experience for an unforgettable evening! To tip-off the evening, the EveryFAN and a guest will enjoy a pregame dinner at one of downtown Cleveland's great restaurants. When they arrive at The Q for the game, the EveryFAN will be celebrated with exclusive experiences, prizes and a special halftime presentation acknowledging the honoree's impact on their community.
Before the final buzzer, the 2015 EveryFAN will have enjoyed:
Dinner for two at one of the Cleveland Cavaliers' preferred restaurants
"Benchwarmer" experience pre-game
Premium seats to enjoy the game
Access to VIP Court Club
Halftime recognition on the court
Personalized Swingman jersey
...and much, much more!
SELECTION PROCESS:
The Cavs want to know what makes an EveryFAN nominee stand out as one of Northeast Ohio's finest. Essay submissions (500 words or less) will be reviewed by a special judging committee which includes members of the Cavaliers Better Halves (significant others and loved ones of Cavs players and staff), as well as 2013's EveryFAN winner Greg Kenepp (a Cuyahoga Falls Police Officer) and 2014's EveryFAN winner Reggie Winters (a Firefighter from Massillon). The 2015 EveryFAN will be chosen based on the demonstration of five important qualities: work ethic, high moral values, community pride, Cavaliers pride and everyday heroism. For complete official rules and to submit EveryFAN nominations, please visit Cavs.com/EveryFAN.
SUBMISSION PERIOD:
Nominations must be submitted online at Cavs.com/EveryFAN now until Wednesday, December 31st at 11:59 p.m.
---