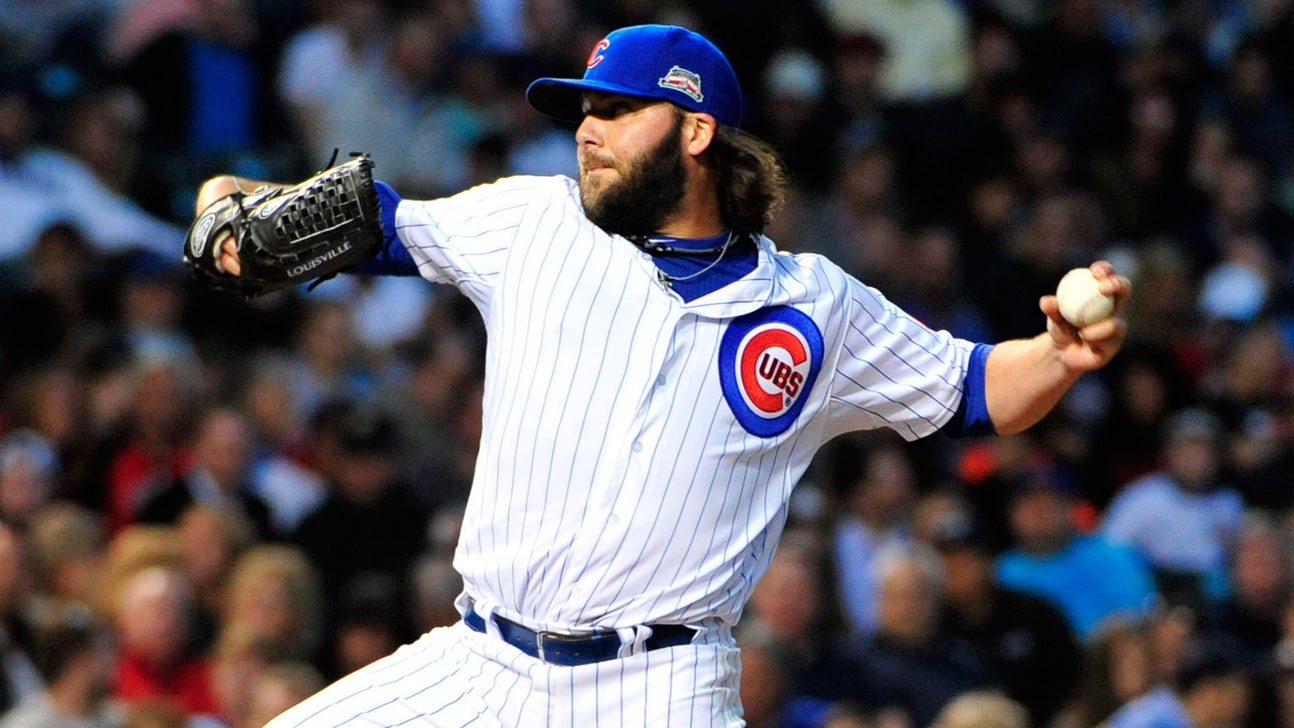 Caray: Discussing the Braves' trade deadline deal, rough August schedule; more
Published
Aug. 1, 2014 5:11 p.m. ET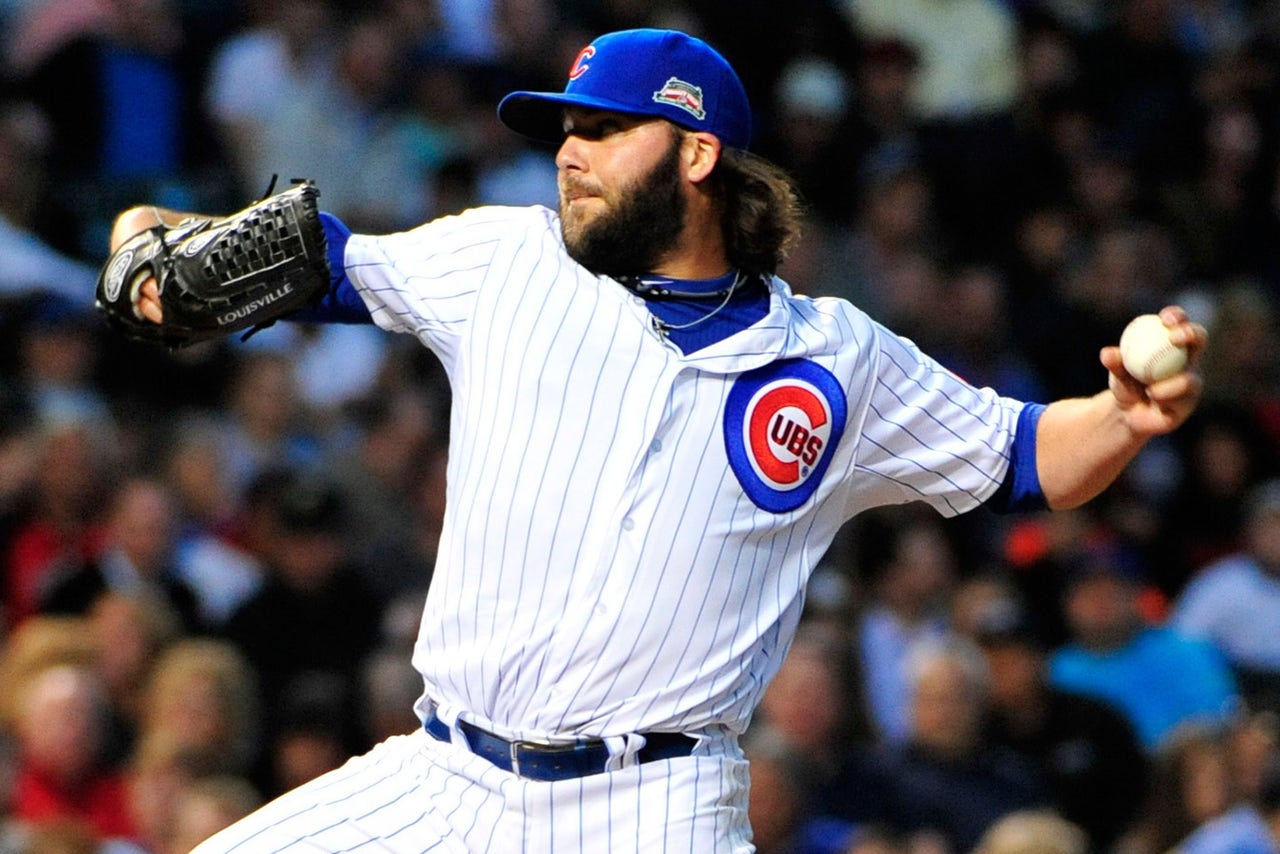 FOXSportsSouth.com checks in with play-by-play announcer Chip Caray to discuss the latest surrounding the Braves.
FOXSPORTSSOUTH.COM: The Braves didn't make a move to the level of the A's or Tigers at the trade deadline, but they were buyers, bringing in Emilio Bonifacio and James Russell from the Cubs. Did you feel this met the needs the team has, adding a versatile guy with leadoff experience and a lefty out of the bullpen?
CHIP CARAY: Both of those guys should help.
Russell's splits show he gets out righties better than lefties, at least this year, so I don't know if that specifically fills the need. Historically, he has done good work against left-handers and and that gives the Braves another option with Luis Avilan still out in the minor leagues and you've got Jordan Walden, who can get lefties out as a right-handed power pitcher.
Bonifacio, he's been with seven teams in eight years, so this guy has been around the block. He's a guy that Fredi Gonzalez knows very well, he's played for him before in Miami.
Is he going to be an everyday guy that can hit .300 and scores 70 runs the rest of the way? Probably not. But the one thing that he brings is versatility. He switch hits, he can play virtually any position in the outfield or infield, he puts the ball in play. He started the year hitting 19 for 42 for the Cubs.
He's a veteran player. He gives the manager some versatility. He gives him some options at the top of the order if B.J. Upton struggles to make contact. He's a guy that can give guys a day off and be a super utility guy, something the Braves have really missed since Omar Infante and Martin Prado were here.
Remember, the Braves had those two guys and they were super subs; they could play anywhere. They really haven't had that for a couple of years. This has been a pretty static starting lineup.
So, yeah, those two moves could help. How much? We'll have to see over the last two months.
FSS.COM: Was there an area of need you felt the Braves should have or could have addressed but didn't in the trade market?
CC: I think we're a little concerned about the offense.
The Braves are 26th in runs, they're on-base percentage is not good. We've seen that when they run into really good pitching, this team is going to score, it's going to struggle to manufacture runs.
When it gets to playoff baseball, you're not going to be facing No. 4s and 5 in rotations, you're going to face lots No. 1s and No. 2s and a couple of No. 3s.
That's been a problem with the Braves in all of their playoff matchups the last few years. They've gotten knocked out in the first round, because it's how you manufacture runs. We have not seen the Braves do that very successfully for extended periods of time this year and I think that's the great challenge going forward.
FSS.COM: The trip out west started with a sweep at the hands of the Dodgers, but in the last two games, the Braves had strong outings from Alex Wood and Julio Teheran. Is that what you took away, that the staff can go toe-to-toe with the likes of Zack Greinke and Clayton Kershaw?
CC: As far as a one-off series is concerned, but I think the jury is still out on whether they can continue on a consistent basis and we hope that's the case. Remember, Wood and Teheran are still very young players.
But a terrific, encouraging sign for Teheran, he matched Kershaw strike for strike, but a walk and a double cost him a run and pitching against a guy like Kershaw, that's usually more than enough for Clayton to win a ball game.
I think with Julio, the first 30 pitches are always key for him. If he can get through the first 30 pitches without a lot of damage, he has the pitch selection to get the win.
The same is true for Alex Wood. Sometimes he struggles to get into the game the first couple of innings and the Braves have to play catchup.
All of that kind of dovetails into what we said before: no matter how good your pitching is, if your offense doesn't score, you're going to have trouble supporting your starting pitcher and winning the ballgame.
But yes, encouraged by what Teheran did. They pitched well, but the Braves bats were handcuffed by two really good, 1A- and 1B-type starting pitchers for the Dodgers, again, something they'll see a lot in the playoffs.
FSS.COM: A rocky start to this road trip, but now we turn to August and this is when it's really going to heat up. The Braves face the Mariners, the Nationals, the Dodgers, the A's, Pirates and Mets. What is that your'e hoping to learn about the Braves these next few weeks?
CC: I think we're going to find out how good they are.
Hopefully they don't look back at the 11-game home stand against losing teams we saw after the All-Star break and go 'Wow, I wish we'd done better than 6-5.'
That's something we've talked about frequently, how important that home stand was for the Braves. While it was a winning home stand, they had some trouble at times at the end of that series.
The old line is the cream rises to the top and we're going to see if the Braves rise to the level of their competition.
This Dodgers team can really, really pitch. The Seattle Mariners can really, really pitch and they added to their offense in a big ballpark. They come right back home and get back into the battle with the Nationals with the division lead on the line. Then, you've got the Dodgers again with four of their top five guys in Atlanta and after the Dodgers leave, they get Oakland and we may see Jon Lester, we may see Jeff Samardzija, we may see Sonny Gray.
These are elite pitchers and, as I keep hammering home the point, these are the guys you have to beat if you're going to win playoff series and if they get there, certainly August and these first couple weeks in August will be the telling tale, I think.
---