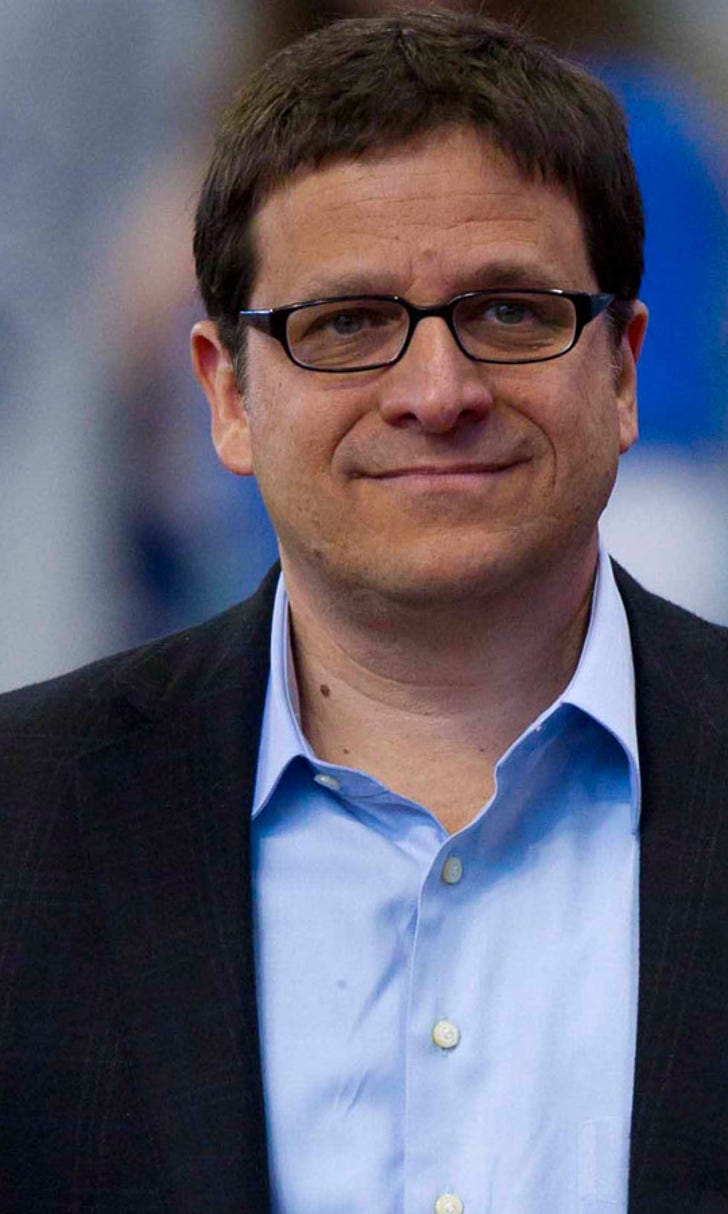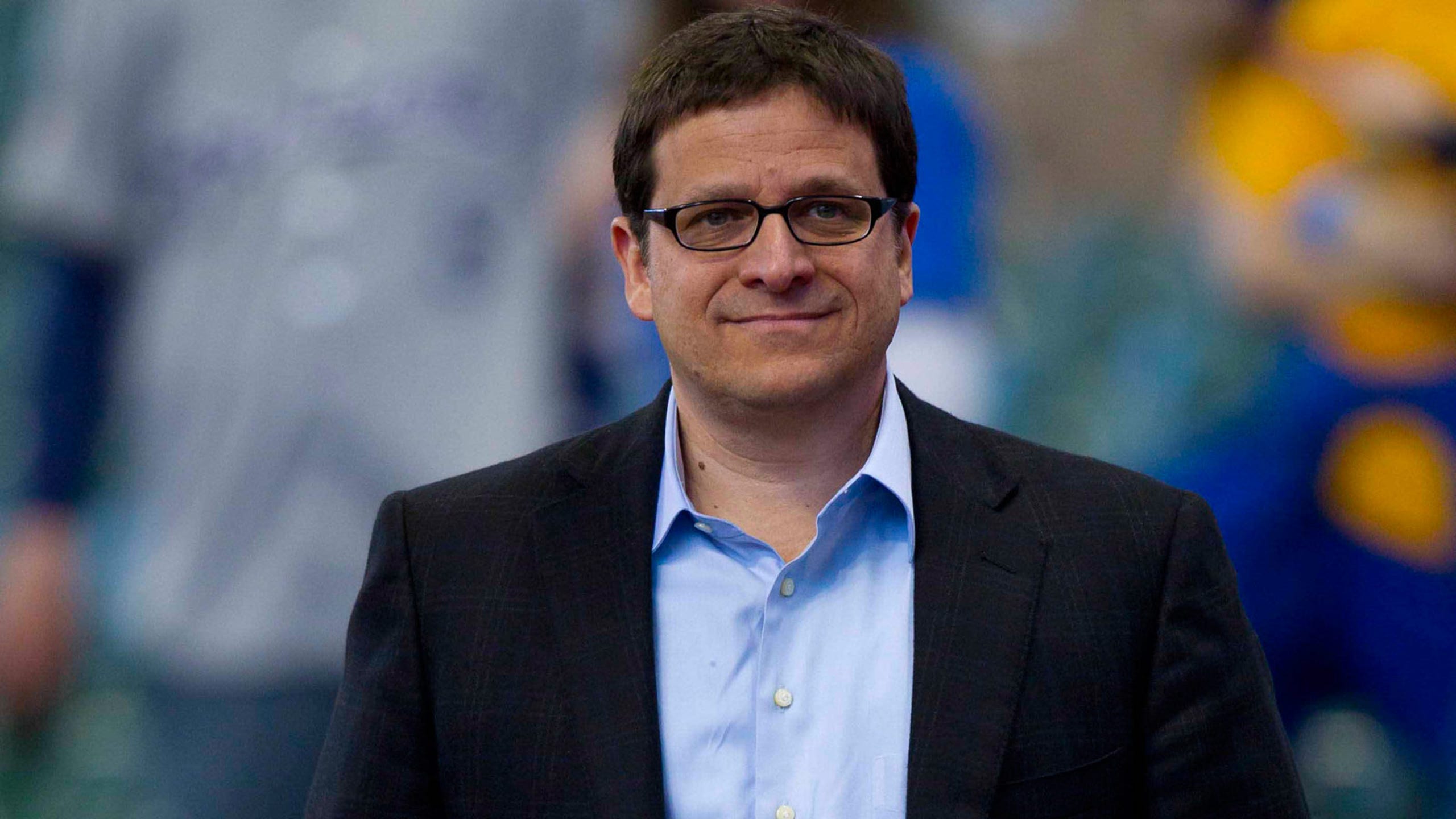 Brewers' Attanasio putting his money where his mouth is
BY foxsports • February 22, 2014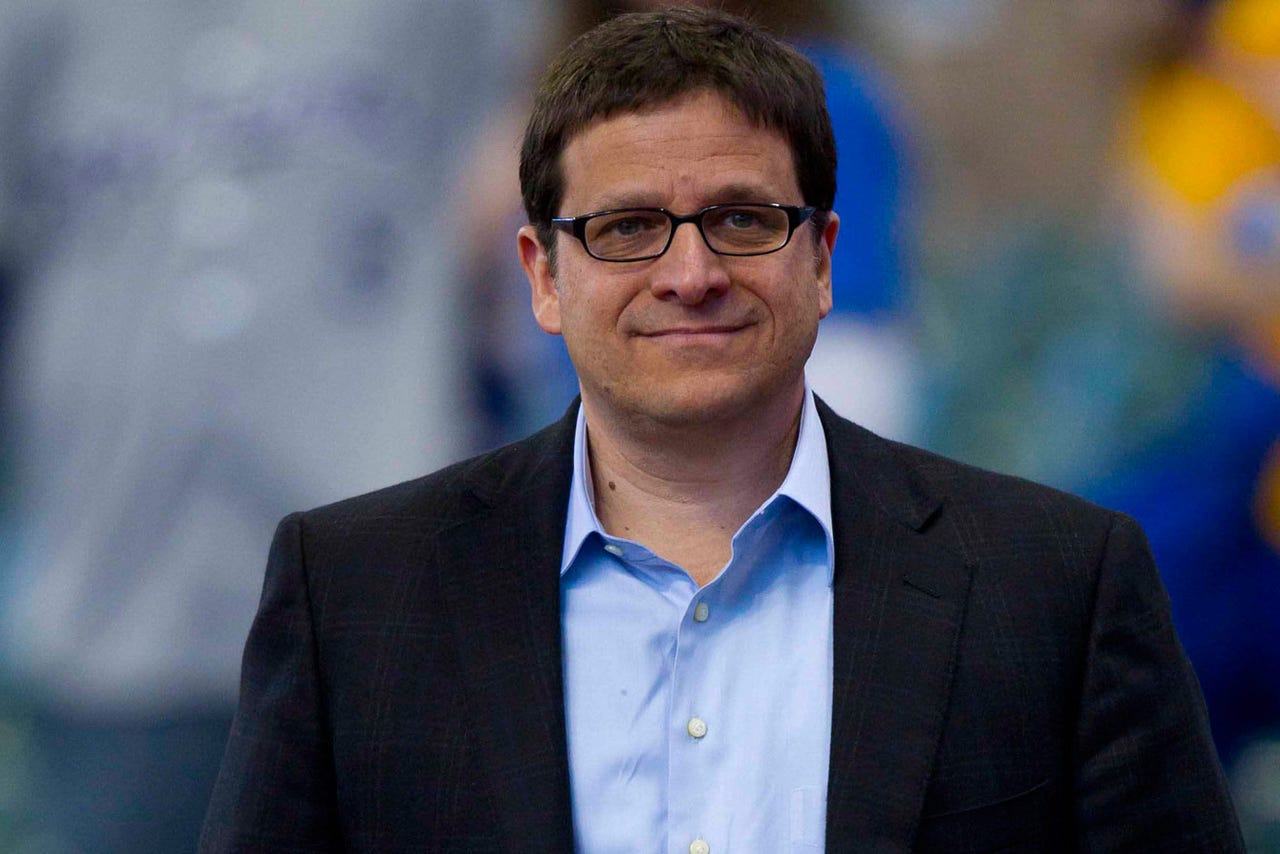 PHOENIX -- Mark Attanasio recalls the days when it was a big deal that the Milwaukee Brewers were going to hit the $40 million mark in payroll.
Now, as Attanasio enters his 10th season as chairman and principal owner, the Brewers are set to have the highest payroll in franchise history and will top the $100 million mark for the second time in three seasons.
Addressing the team Saturday prior to the first full-squad workout of spring training at Maryvale Baseball Park, Attanasio stressed money was invested in this group because he expects them to win.
"We have a lot of talent this year," Attanasio said.
"One of the things I talked to the players about -- a bunch of the guys know me and a bunch don't -- was that my career was in investing and we got to own a baseball team by not making too many bad investment decisions. This year, we decided to invest in the team because we decided we had talent."
Attanasio has not been shy about stretching the team's payroll if he feels the Brewers can acquire a piece or two that can make a difference. Kyle Lohse was added just prior to the start of last season, while Matt Garza was this year's big signing.
Money was also dished out to Francisco Rodriguez ($3.25 million), while Mark Reynolds and Lyle Overbay would up the payroll if either make the team. Attanasio bought the team for a reported $223 million in 2005. Forbes valued the franchise at $562 million and Bloomberg at $615 million in 2013.
"We do try not to set a budget," Attanasio said. "There's nothing quite like the business of baseball. At first in the business of baseball was setting a budget. Then I realized it wasn't susceptible to it because it led to bad investment decisions. We made some pitching decisions, for example one year, and we just had a lot of average players. I'd rather spend more dollars on fewer players."
Simply spending money doesn't equate to winning games, but the Brewers feel they've added the right pieces to become a sneaky contender. The National League Central had three teams make the playoffs last season.
Milwaukee finished in fourth place at 74-88 and many are picking them to finish behind St. Louis, Pittsburgh and Cincinnati again.
"That's what makes for a race, right?" Attanasio said. "It's a better position to be in that we're kind of underdogs. That doesn't bother me at all. Our overall perception is that other teams in the division got weaker and we got stronger. We'll see if that's true. But we clearly got stronger.
"We're at the point now where we're well into the top half of payrolls in the major leagues. We have more pitching depth than we've had, really, in 10 years. As I've explained to everybody, as investors you wouldn't make that decision to lose. The ownership group felt like this was the year to invest (more) in the team. I think we're going to surprise people this year."
Attanasio noted the stat put out by the website FanGraphs.com saying the Brewers got more production out of rookies than any other team in baseball last season. He also referenced the team only having three players (Lohse, Rodriguez and Aramis Ramirez) over the age of 32. Overbay would be the fourth if he is on the roster.
"MLB Network did their own top 10 at every position and we have five players that are top 10," Attanasio said. "Jonathan Lucroy, Aramis Ramirez, Carlos Gomez, Ryan Braun and Jean Segura. Only three teams in baseball had five in the top 10 and we're one. You don't hear about this anywhere. So be it. I think the fans in Milwaukee will understand we have a good team and support the team."
With the bump up in payroll from $84.3 million of last year, Attanasio was asked if that adds pressure to create added revenue to support the increase. The way he sees it, fans will come out and support the Brewers, especially if the product on the field is competitive.
"This is a good kind of pressure," Attanasio said. "Our fans have always risen to the occasion, all the way back to the first year.
"The idea has always been with our team and our fans is, if we put the resources behind the team, Milwaukee fans have always supported the team. I completely expect they will this year, too."
One investment Attanasio spoke of directly was the seven years and $113 million remaining on Ryan Braun's contract. The former National League most valuable player and the player who most considered the face of the franchise is shifting to right field from left field in his return following a 65-game suspension.
"Face of the franchise is something that has become a moniker in our sport," Attanasio said. "If you look back at our media (guide) covers, I don't know if we've ever had a cover with just Ryan on it. Maybe the year he got the MVP we would have done that. Last year, without knowing what was going to happen, we had four or five guys on the cover. We've always looked at it as a team sport.
"When we decided to do the contract with Ryan it wasn't something about being face of the franchise. It was about being a very high-caliber player. Ryan does take his responsibilities seriously, both to the team and the community. I think he has taken steps to win back everybody's support and he knows he's got to continue to take those steps. Just like the baseball season is a marathon, his winning back the trust and support of the community is something that's going to take some time. I think he's up to the task."
Follow Andrew Gruman on Twitter
---