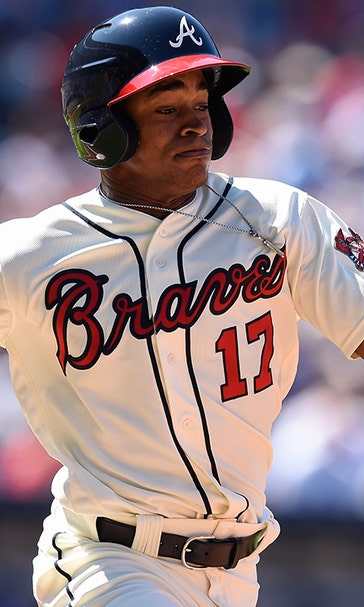 Braves' Mallex Smith plans on keeping MLB replay center busy
May 12, 2016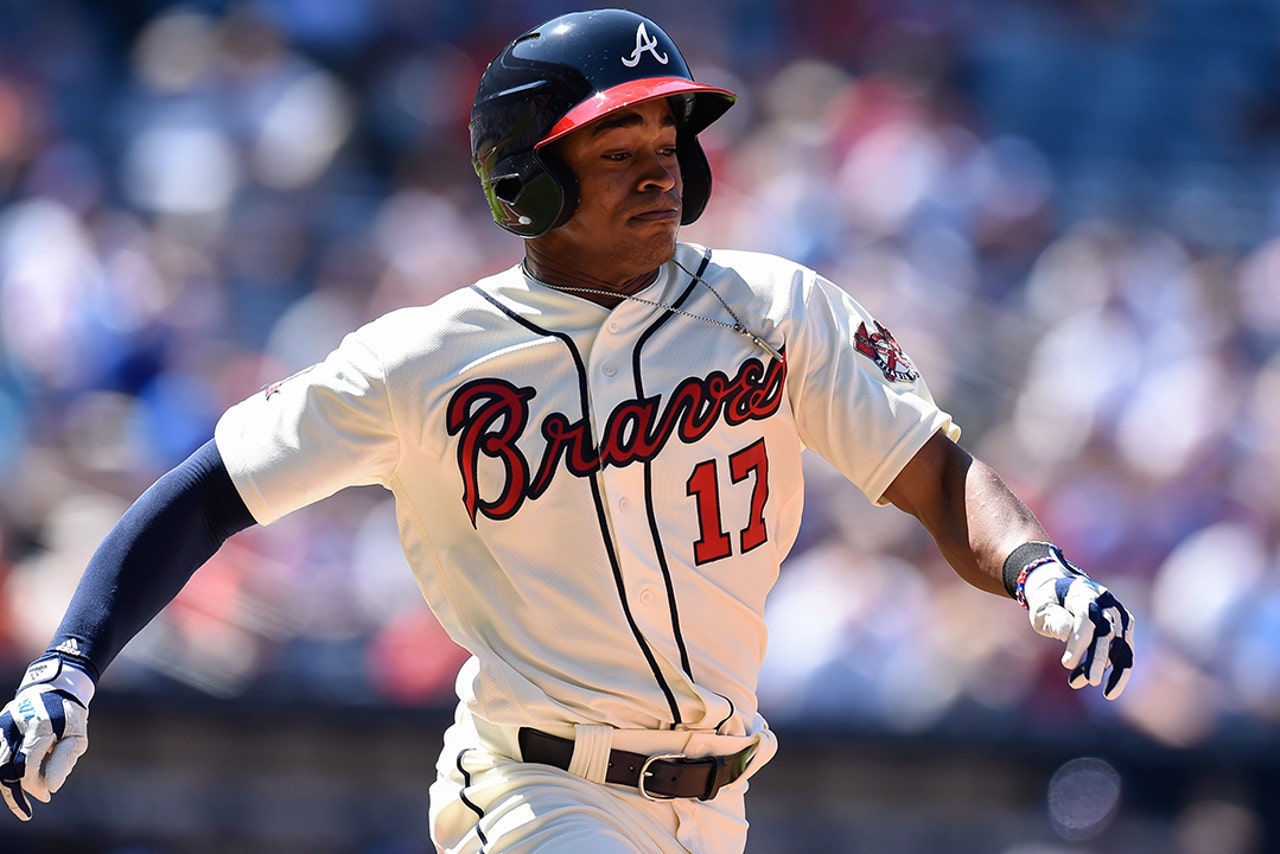 ATLANTA -- With the kind of speed-based game that's inclined to produce close calls, Mallex Smith figures to be a familiar sight for those in MLB's Replay Operations Center.
"I'm going for the most replays of the season pretty much every year I show up," the Braves rookie outfielder joked. "Make things interesting (and) give those guys in New York something to do while they're up there. That's my plan."
Twenty-five games into his major league career, Smith has done his part. Of the 11 challenges that the Braves have been involved in -- eight of them issued by the team -- the 23-year-old has had a part in four.
That doesn't include his first career home run, which came against the Mets last week. Smith had initially stopped at third, but a umpires review showed the ball hit above the orange line along Citi Field's outfield wall.
"What fun would it be if that didn't get reviewed?" Smith said, smiling.
Three of the calls involving Smith have come on tag plays, including two on stolen base attempts against the Red Sox on April 28. One initially went the Braves' way, but was challenged by Boston, and subsequently overturned. The third tag play came on May 1 vs. the Cubs when Smith tried to turn a double into a triple.
The other review he was part of was his first on April 17 against the Marlins, when Jace Peterson was called out at home, a decision that stood. It was Smith who started that play with a single, and gave Peterson the opportunity to break for home as Miami's Dee Gordon tried to catch him in a rundown between first and second.
"There's going to be a lot with (Smith)," said Braves manager Fredi Gonzalez said. "Whether it's at first base, whether it's stealing a bag, whether it's getting another bag on first to third or a triple. He pushes the envelope and it's all good."
It's a byproduct of his game, and it's only magnified given that the Braves haven't had a speed option like Smith during the replay era. But given the review stats early in this season, none of it should come as a surprise.
Per Baseball Savant, there have been 339 challenges entering Thursday's games, putting 2016 on track for over 1,650, which would be a sizable increase from llast season's 1,360. The vast majority of '15's figures came from tag plays and force plays (46.2 percent to be exact) and this year that percentage has increased to 47.4 with 138 tag plays and 23 force outs.
Atlanta has yet to win any of its eight challenges this season -- a number that puts it near the bottom third of the league, with the Diamondbacks leading with 17 and the Mariners having the fewest at four -- and two of the plays that went there way were overturned when the other team requested a review. The only time a second look has paid off was on Smith's home run.
Being a rookie, Smith realizes there are things he has to grow into as a player, but arguing a call isn't one of them, not in this day and age.
"With the replay, there's really no need to argue," he said. "If I'm making it that close, they're probably going to review it anyway. If I'm safe, I'll be safe and if I'm out, I'm out, but I'm not going to try and put up too much of a fuss about something that's going to be reviewed anyway."
It may be out of his control -- and as Gonzalez notes "That's his personality. He knows how to behave." -- there's also this: Smith admits that he doesn't want to make a scene, only to proven wrong by technology.
"What if I make a fuss and I'm wrong? Then I'm an idiot," he said.
Follow Cory McCartney on Twitter @coryjmccartney and Facebook. His book, 'Tales from the Atlanta Braves Dugout: A Collection of the Greatest Braves Stories Ever Told,' is out now, and 'The Heisman Trophy: The Story of an American Icon and Its Winners' will be released Nov. 1, 2016.
---
---