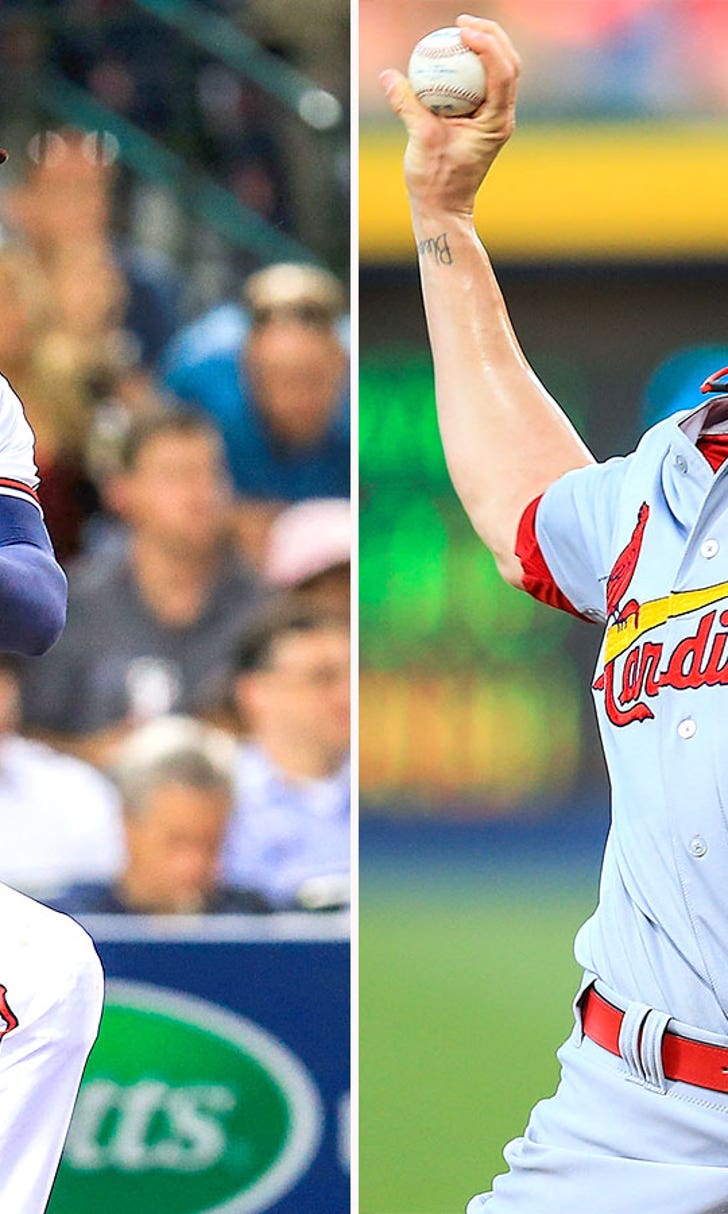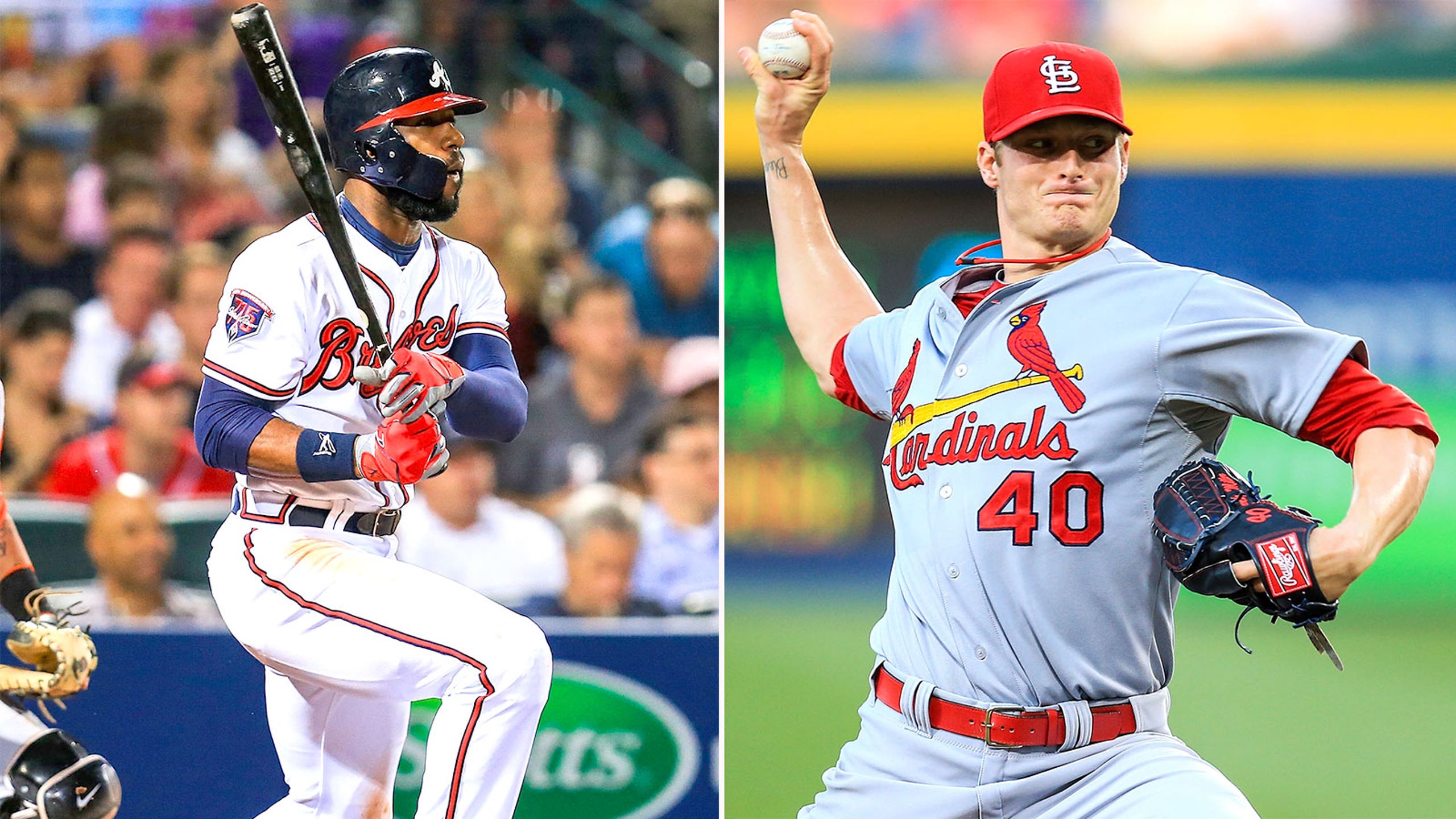 Braves land Miller, ship Heyward, Walden in major trade with Cards
BY foxsports • November 17, 2014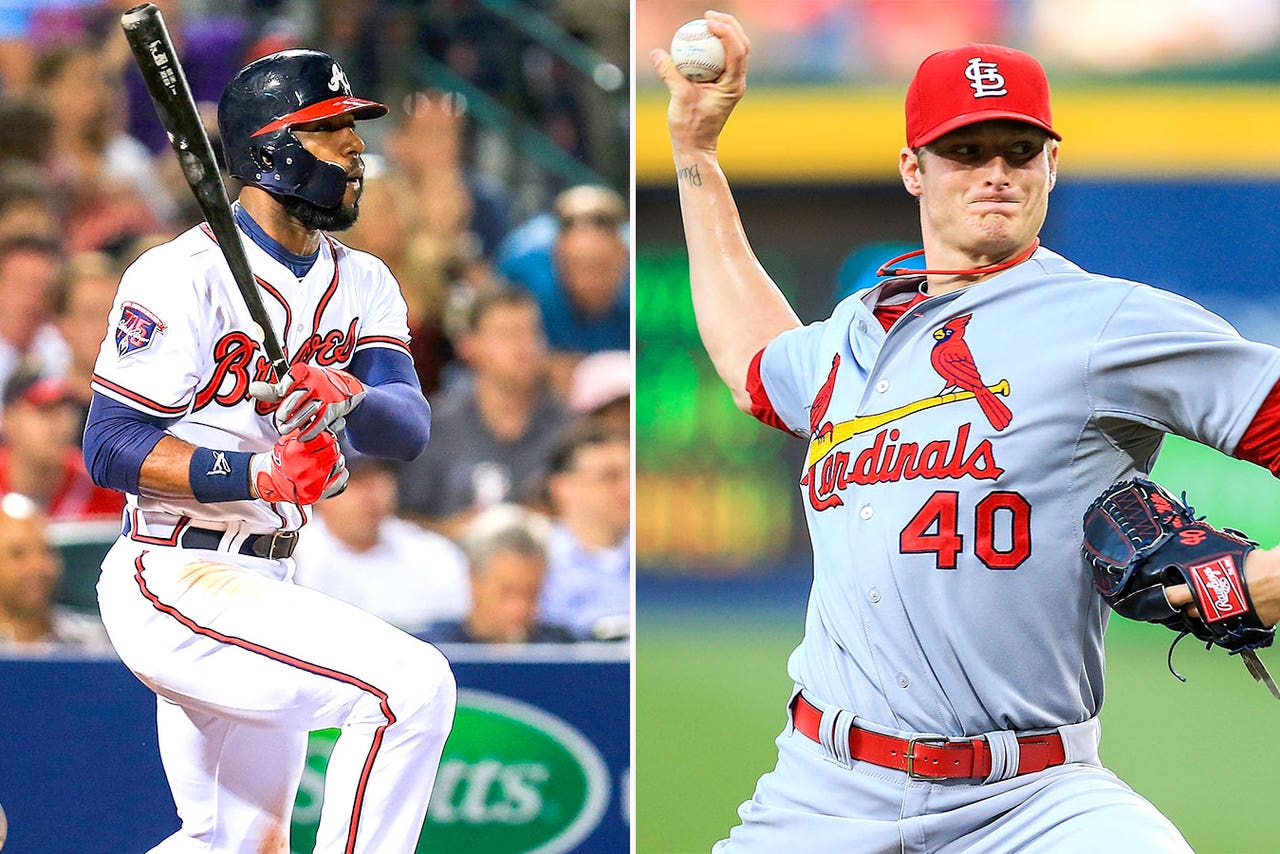 ATLANTA -- The Atlanta Braves pulled off a blockbuster trade on Monday, sending outfielder Jason Heyward and reliever Jordan Walden to the St. Louis Cardinals for starting pitcher Shelby Miller and pitching prospect Tyrell Jenkins.
The deal, from a Braves' perspective, isn't a complete shocker, since Heyward -- the reigning Defensive Player of the Year among outfielders -- was slated for unrestricted free agency at the end of the 2015 campaign.
The real surprise comes in the timing, as John Hart (head of baseball operations) and the Braves executed a major deal before Major League Baseball's Winter Meetings (next month) -- with little or no buzz leading up to the momentous swap.
"(It was) very difficult to trade Jason Heyward. But I think this deal was made to help us not only in the short term, but long term as we go forward. We recognize, I certainly do, what an outstanding player Jason is, and we would have loved to retain him," said Hart, who assumed control of baseball decisions shortly after the Braves dismissed former general manager Frank Wren in September.
"My sense was that Jason was going to be out on the free agent market next year. It was a very short-term fit for us going forward," said Hart. "We think we are very excited about the young players that we're bringing back, the young pitching that we desperately have needed all winter.
"We spent a lot of time going through a lot of different options before we came to this decision, and I think long term and short term the Braves are better."
The 24-year-old Miller, a former elite-level prospect and Round 1 draft pick of the Cardinals (2009), has career MLB tallies of 26-18, a 3.33 ERA, 1.23 WHIP and 312/134 strikeout-to-walk ratio.
From a durability standpoint, the right-handed Miller -- a 15-game winner in 2013 -- had logged 31 MLB starts in each of the previous two seasons.
For 2014, Miller stealthily held opposing hitters to a .235 batting average and ranked 10th in fewest hits allowed per 9 innings (7.9).
From a splits standpoint, during the month of September (spanning 15 appearances), Miller also holds superb marks of a 6-0 record and 2.14 ERA -- including 2-0 and 1.48 ERA in five 2014 starts.
In 2014, 6-foot-4, 180-pound Jenkins (a 22-year-old right-hander) went 6-5 with a 3.28 ERA in 13 starts for Class-A Palm Beach.
He recently pitched for Peoria in the Arizona Fall League, as well, and posted a 2.22 ERA with 28 strikeouts in six starts (24.1 innings).
On a grander scale ... in one fell swoop, the Braves addressed the speculation on whether the club would be targeting a full-on roster reconstruction or making moves with an eye toward a National League East title run in 2015.
Yes, Heyward (84 career homers, 292 RBI, 83 steals, .262 batting average, one All-Star appearance, two Gold Gloves) was a vital -- and eminently popular -- component to the Braves' resurgence of the last five years.
On the flip side, though, the club now boasts a dynamic 1-2-3 starting rotation of Julio Teheran (14-13, 2.89 ERA, 186 strikeouts, All-Star in 2014), Alex Wood (2.78 ERA, 170 Ks in his first full season) and Miller -- three under-25 talents -- for the foreseeable future.
And that all fits into the Braves' grand plans of fielding a championship-ready club in 2017 -- the first year of SunTrust Bank Stadium, the franchise's sprawling new home in Cobb County.
---