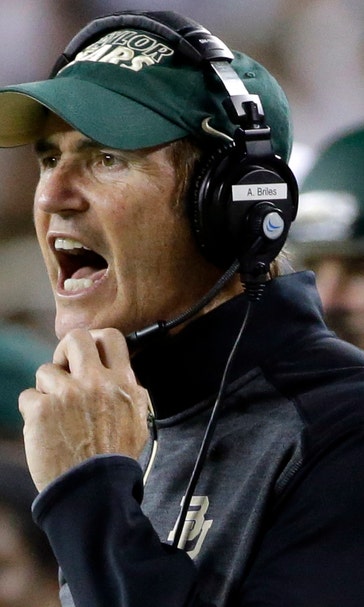 Big 12's playoff hopes could get boost in Week 3
September 9, 2014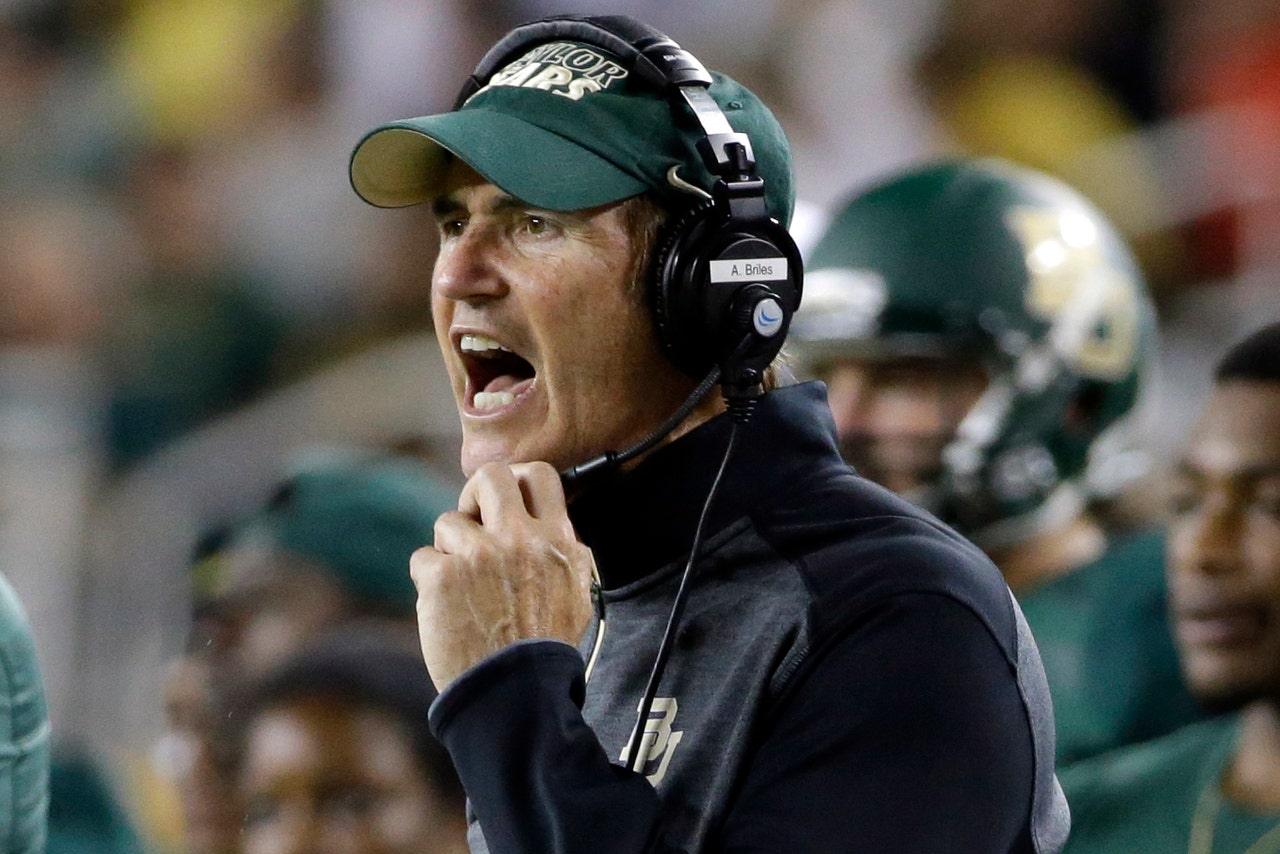 Thanks to the Big Ten, the Big 12 will probably land a team in the inaugural College Football Playoff, as of today. Saturday will play a major role in deciding if that number could balloon to two or shrinks to none. 
The Big Ten's two top 10 teams both suffered losses and a third top 20 team--Nebraska--needed heroics in the final minute to escape McNeese State. Big brand Michigan didn't help matters by getting blanked 31-0 at Notre dame. 

Saturday, the Big 12 will take part in its most ambitious week of nonconference play ever--just two weeks after kicking off the season against the nation's top two teams.
Eight Big 12 games are scheduled for Saturday. Seven will be against teams from the Power 5 conferences. The Big 12 -- which shrunk to 10 members in 2011--has never played more than five major-conference teams in one day, and that happened all the way back in 1996, the first year the conference began play.
"When you say seven Big 12 teams are playing teams from high visibility conferences and you count the other nine games in league, that's a bold statement about how many games we play against high visibility opponents," said Iowa State coach Paul Rhoads, who will take his team to Iowa City for its annual rivalry game against Iowa. "The nation's eyes will be on the outcome."
SATURDAY'S SLATE
• West Virginia at Maryland
• Kansas at Duke
• Iowa State at Iowa
• Arkansas vs. Texas Tech
• TCU vs. Minnesota
• Oklahoma vs. Tennessee
• Texas vs. UCLA at AT&T Stadium
Last season, the Big 12 played just five total games against Power 5 conferences. Their outcome presents the possible dark side of Saturday's ambitious scheduling. The Big 12 went just 1-4 in those five games, including a 37-point loss by West Virginia and a 21-point loss by Texas. 
Big 12 vs. Power 5 Conferences in 2013 (1-4)
• Oklahoma State 21, Mississippi State 3
• LSU 37, TCU 27
• Iowa 27, Iowa State 21
• Ole Miss 44, Texas 23
• Maryland 37, West Virginia 0
The Big 12 is favored in just three (OU, TCU, Texas Tech) of this week's seven matchups, and are double-digit underdogs in two others (Kansas, Iowa State). 
A 5-2 record is a real possibility, but 2-5 could just as easily be the outcome. Come December, that number will have a heavy influence on just how impressed the playoff committee will be with the Big 12's round-robin schedule. The league won't stop touting it as an asset in the playoff selection process, but if none of the teams across the league have logged quality wins to garner respect, it will end up being a hindrance. 
The Big 12 has spent much of the last few seasons trumpeting its depth. Saturday is a chance to prove it's not a mirage. 
"Anymore, everybody's paying attention to your strength of schedule, so sure, it's always important that your league plays well," Oklahoma coach Bob Stoops said.
With a four-team playoff and five power conferences, discussion of the game's new postseason has naturally centered around which of the five won't be represented at the year-end event. It's all a little silly, considering how many factors beyond overall conference strength play into the selection process. 
Still, the Big 12 would help itself with a strong outing on Saturday and suffer a major blow to its reputation with a few ugly losses.  
The Sooners and Baylor, the Big 12's best chances to crack the playoff, have the most to win or lose on Saturday. That's especially ironic considering the Bears have by far the Big 12's worst nonconference schedule. They're the league's only team without a Power 5 opponent among their three games out of Big 12 play. Baylor will go on the road for a Friday night game at Buffalo, fly back home and sit back while the rest of the Big 12 influences its playoff hopes. 
Baylor coach Art Briles and AD Ian McCaw have been constant in their viewpoint: The Big 12 champion will make the playoff field, regardless of their nonconference schedule. 
Some years, that will be true. Others, it will not. 
Saturday may decide which is the case in 2014.
---