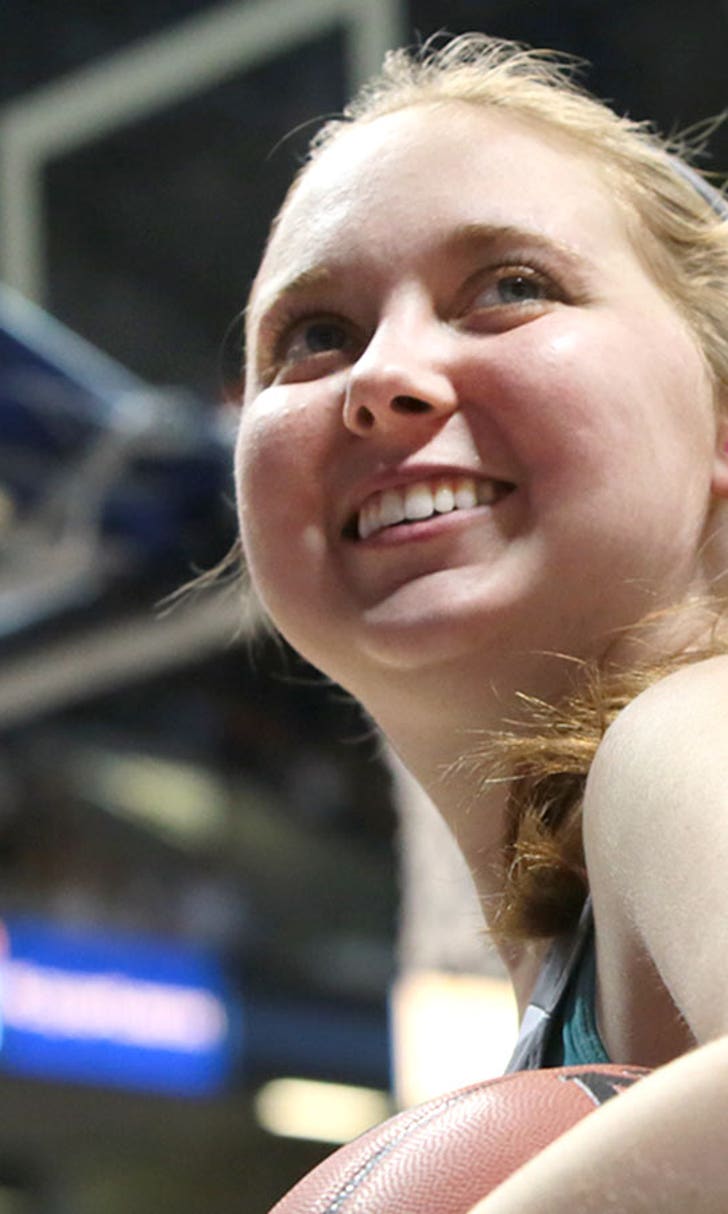 Basketball hero Lauren Hill forced to retire due to worsening brain cancer
BY Lindsey Foltin • December 18, 2014
Lauren Hill fulfilled her dream to play college basketball this year, but has now decided that it's time to retire.
The 19-year-old freshman at Mount St. Joseph University has been an inspiration to many, as she lived out her dreams of playing the game she loves while battling an inoperable form of brain cancer called diffuse intrinsic pontine glioma (DIPG).
Hill announced Wednesday that complications from the tumor have forced her to retire from playing basketball. In what has been the most amazing story in college hoops, Lauren's journey isn't over -- she will continue to support her teammates as an honorary coach and raise money to find a cure for DIPG.
Hill's coach, Dan Benjamin, made Lauren's decision public in an email Wednesday night:
Hill's family posted this message on Lauren's "Fight for the Cure" Facebook page:
Hill does not plan to return to school for the second semester, according to Greg Noble of WCPO. While Hill could attempt to gain special eligibility from the NCAA, she decided instead to retire.
Hill played her first game on November 2 and went on to play in three more games. Her first career basket was one of the most memorable moments in sports this year. She scored her fifth, and final, basket in her final game Tuesday --- a 66-65 win over College of Wooster on the Mount's home court.
---