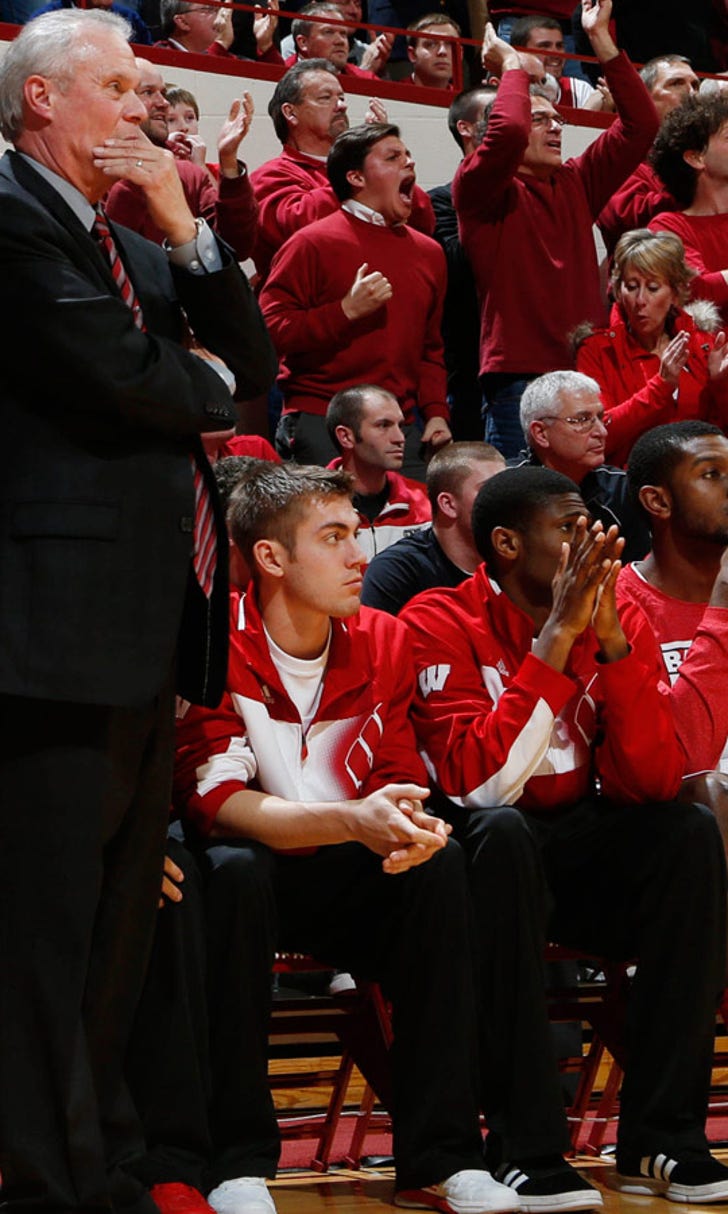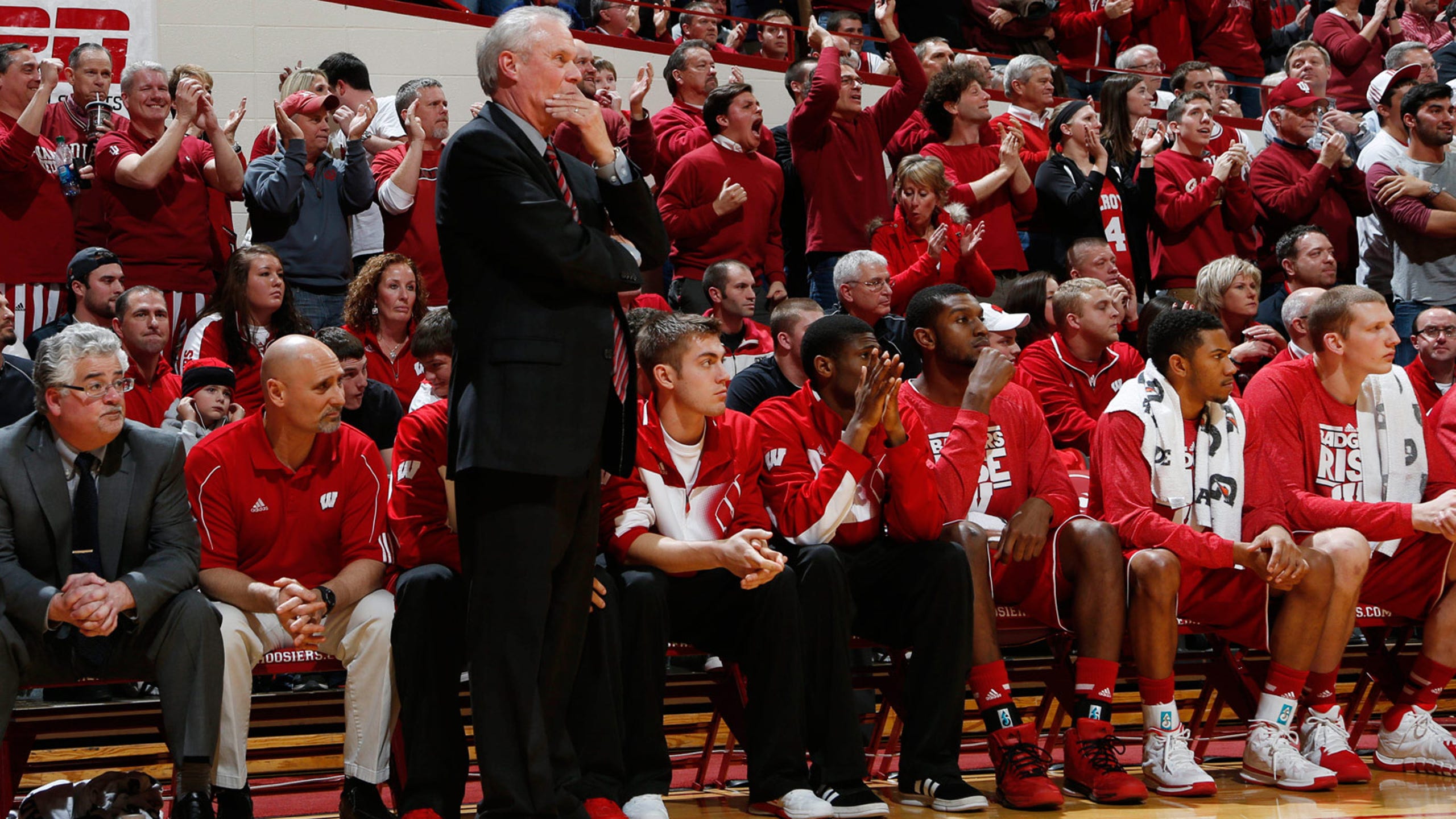 Badgers will be on the defensive against Minnesota
BY foxsports • January 20, 2014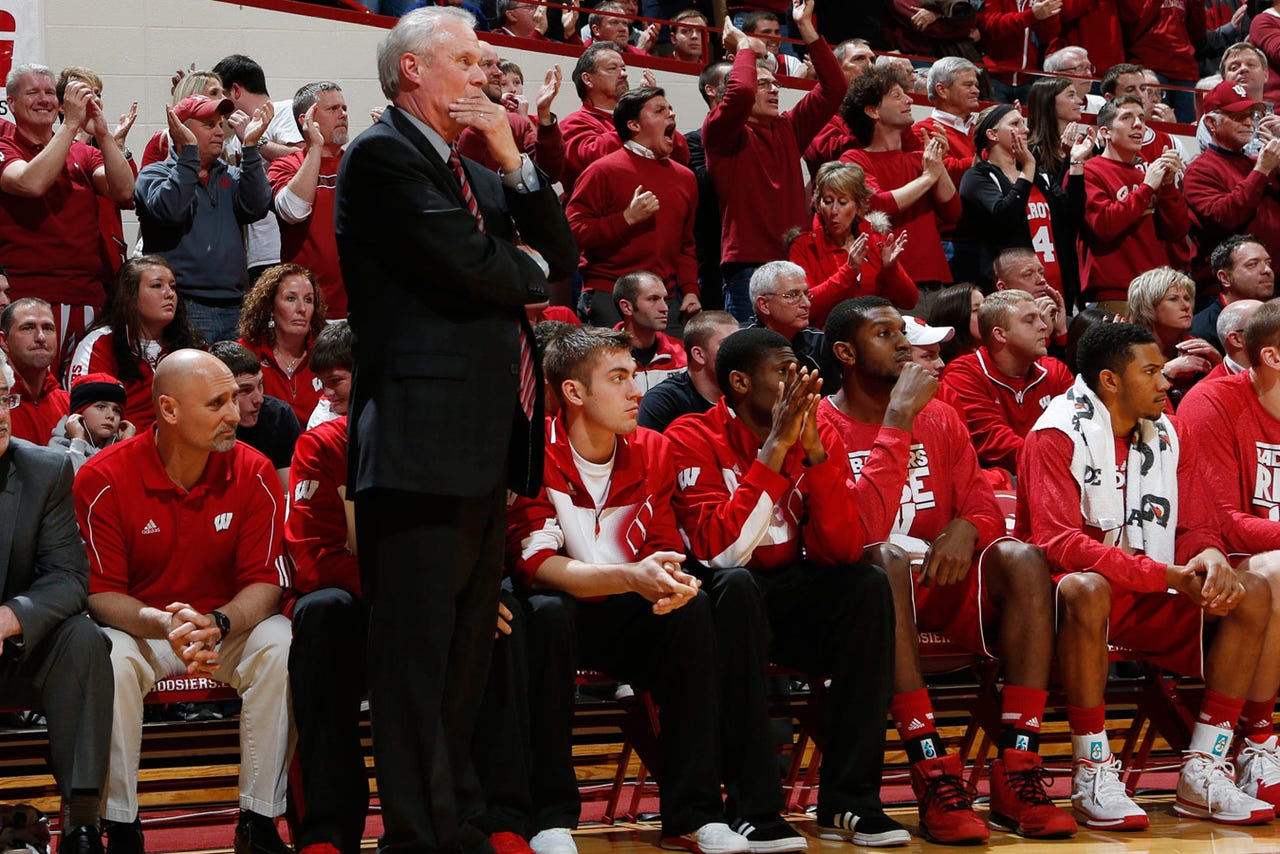 MADISON, Wis. -- Contrary to what some might think around these parts, the sky is not falling on Wisconsin's basketball program.
Yes, the Badgers' best start to a season in program history is over. Yes, they have fallen from the unbeaten and lost two consecutive games to slide six spots in the national rankings. But let it be clear that players are not exactly tumbling into panic mode with 13 regular season games remaining, even if fans are.
"It's crazy," Badgers forward Sam Dekker said. "That's just how the common fan is. Whenever you're winning, people are always, 'Keep doing what you're doing.' When you're losing, you're walking down the street and people are like trying to be coaches and thinking they know how to solve cancer and stuff."
No. 9 Wisconsin (16-2, 3-2 Big Ten) will try to regain its form against rival Minnesota (14-5, 3-3) at 8 p.m. Wednesday in Williams Arena. Though it's only January, and players acknowledge plenty of time remains, the game already has conference title implications for Wisconsin because the Badgers cannot afford a third straight loss with Michigan and Michigan State undefeated in Big Ten play.
Wisconsin has never finished worse than fourth in the Big Ten in the first 12 seasons under coach Bo Ryan, and it would be considered quite a surprise if this year's team, which began 16-0, did not continue that trend.
"At this point, we pretty much control our own destiny," Badgers guard Josh Gasser said. "It's such a good conference. Teams are going to lose. You're not going to win the conference at 18-0. The past couple years, the winner of the conference has had four or five losses. It could be like that this year."
If the Badgers are to dig out of a hole, it will likely have to come on defense. Wisconsin is traditionally one of the best defensive teams in the country, but UW has struggled in consecutive losses against Indiana and Michigan. First, the Badgers surrendered a season-high 52 points in the paint to the Hoosiers. Then, UW scuffled trying to defend on-ball screens while the Wolverines buried lane-line jumpers in an upset at the Kohl Center.
The Badgers are scoring 10.8 more points per game (75.8) this season. But they're also allowing 6.9 more points on defense (62.8 per game).
"We have a lot to learn defensively, which has not been a secret as far as consistency," Ryan said. "We've been solid most of the time. But we still have some guys who haven't logged as many defensive possessions as you would have liked to have had. Kind of got spoiled with the front line that we had the past couple years. But you have to have guys ready to step in, and for the most part they have. But when we haven't, then you better be really efficient on offense."
A trio of guards lead Minnesota -- Andre Hollins, Austin Hollins and DeAndre Mathieu. Each will pressure Wisconsin defensively and try to use quickness to drive to the rim on offense. A Wisconsin victory will require the type of defensive performance that has been lacking the past week, but players remain confident they have such a game in them.
"The sky isn't falling," Dekker reiterated. "We lost a few games to two good teams. Obviously, you don't want to lose those games. You want to keep that streak going that we had. But Wednesday is another opportunity for us to start a new streak. Why can't we go off and win 16 in a row again?"
Brown's progress: Badgers freshman forward Vitto Brown spent time practicing with the first-team rotation last week. But Ryan noted the swap didn't necessarily mean Brown was going to play in games. Brown did not make an appearance against Michigan on Saturday.
"Vitto just needs to be there so he understands defensively how we exchange our reads, so if the time came, then he would know," Ryan said. "I mean, you can't have a guy on the scout team and maybe he gets in in certain situations and not go through our rules. . . .
"Vitto is a guy who's been getting on the glass doing good things, and maybe there's situations where I could have put him in. That's no secret."
This season, Ryan has used an eight-man rotation, and Brown is on the other side of that rotation. Brown has appeared in seven of 18 games and is averaging 3.6 minutes, 0.6 points and 1.4 rebounds.
Koenig update: Ryan said freshman point guard Bronson Koenig saw limited action against Michigan on Saturday because of an illness rather than a back issue, as previously thought.
Koenig played just four minutes during Wisconsin's 77-70 defeat and did not record any stats. It marked his fewest minutes in a game since playing one minute in the season opener against St. John's.
Ryan said Koenig "had to excuse himself" before the game to return to the locker room area.
"He was not himself, which everybody knows," Ryan added.
Koenig took over the backup point guard role early in the season and is averaging 15.5 minutes, 3.5 points, 1.4 rebounds and 1.2 assists per game.
Poll talk: Wisconsin dropped six spots this week to No. 9 in the Associated Press top-25 poll after losing consecutive games. UW also slid five spots to No. 8 in the weekly coaches poll.
Wisconsin still finds itself in solid position, according to the Ratings Percentage Index (RPI), which is a component used to determine a team's NCAA tournament seed. The Badgers are No. 5 nationally in the NCAA's official RPI rankings behind Kansas, Arizona, Villanova and UMass.
Follow Jesse Temple on Twitter
---