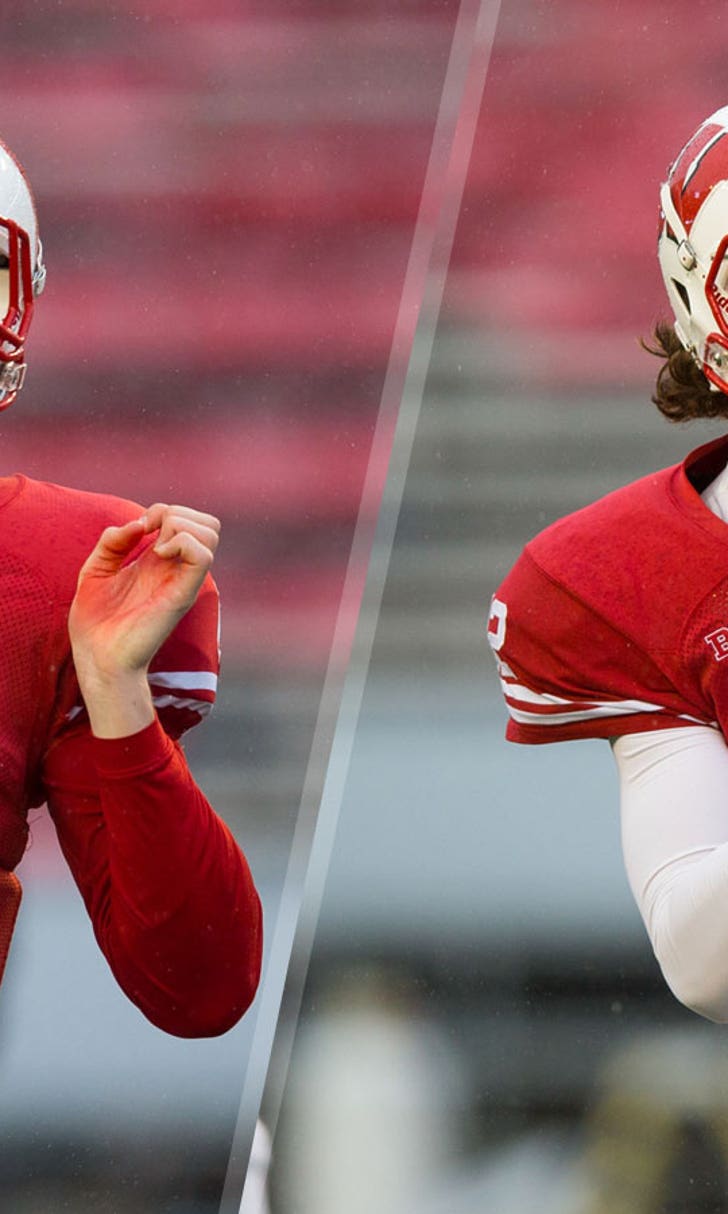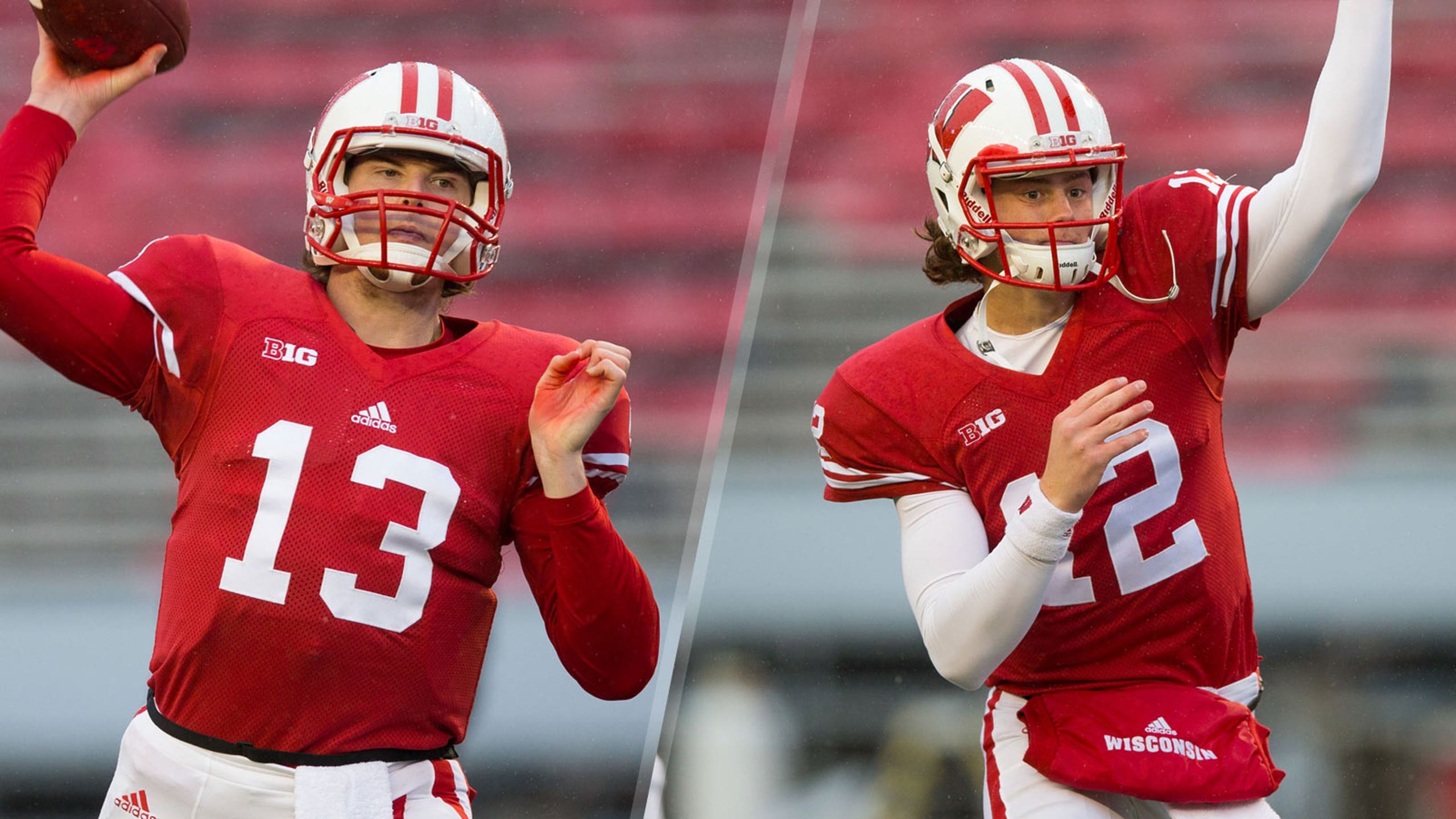 Badgers set to pick between QBs Houston and Hornibrook
BY foxsports • August 23, 2016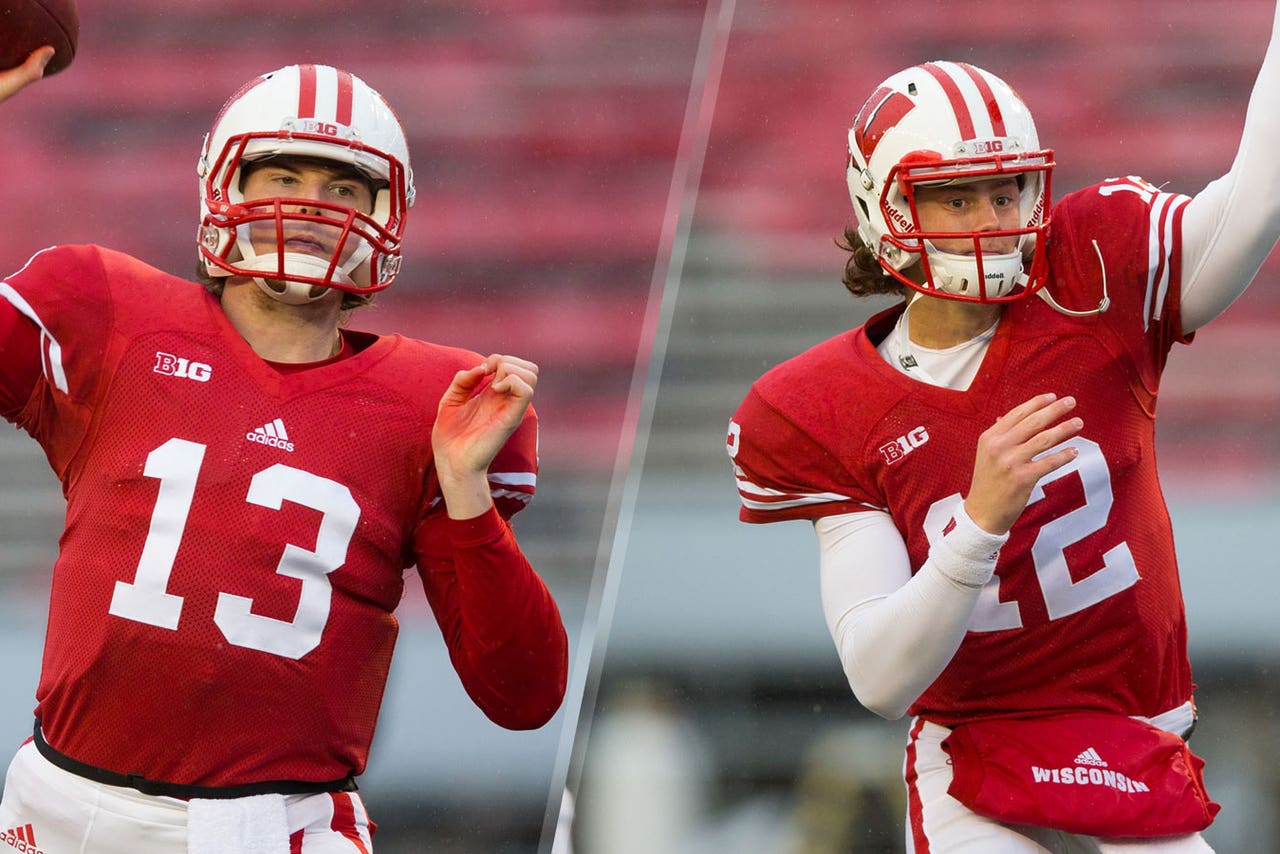 MADISON, Wis. -- Time is nearly up for Wisconsin coach Paul Chryst to make an important decision.
He needs to pick a starting quarterback. Alex Hornibrook or Bart Houston?
Hornibrook just grinned when it was suggested that the decision might be made by a coin flip before the Badgers face LSU on Sept. 3 in a marquee season opener at Lambeau Field.
Houston couldn't shed any light either on when Chryst would make a decision on who would succeed Joel Stave behind center.
"No, it could be in five minutes, it could be tomorrow, it could be three hours before the game for all we know. We don't know," said Houston, a fifth-year senior who served as a backup to Stave backup the last few years.
But Stave, who started for most of his four seasons in Madison, is gone now.
"Last week (Chryst) goes, 'Here's the deal, nobody's won it, nobody's lost it. Go play," Houston recounted this week, the last week of fall camp.
A redshirt freshman, Hornibrook is the only competitor standing in Houston's way of the starting job.
But neither has pulled away from the other through two weeks of camp. Offensive coordinator Joe Rudolph said that isn't necessarily a bad thing.
"The competition has been great because of the way those two guys have approached it. They've worked their tails off and have both grown immensely," Rudolph said. "The decision will come soon but we plan to keep letting them compete a little longer."
Houston and Hornibrook have improved since the spring and become more comfortable in Chryst's system.
With the duo taking turns in the spotlight, Rudolph said the competition has helped the offense.
"I've got a lot of respect for the way both of them have handled it. That competition really flows through the whole offense," Rudolph said. "It's created competition at every position to watch those two guys go at it."
Hornibrook said he hasn't put much thought into who is No. 1 just yet.
"Coach Chryst does a real good job of acting like there is nothing really there. So we're really just playing and trying to get better," he said. "There are so many things we have to develop that you don't really care or worry about that. It will just slow you down."
NOTE: Senior OL Dan Voltz decided on Tuesday to stop playing, citing injuries . Voltz, who was slated to move to left guard as the most experienced member of a young line, had been practicing earlier in camp. The three-year starter at center most recently tore ligaments in his right knee against Illinois in October.
---
---